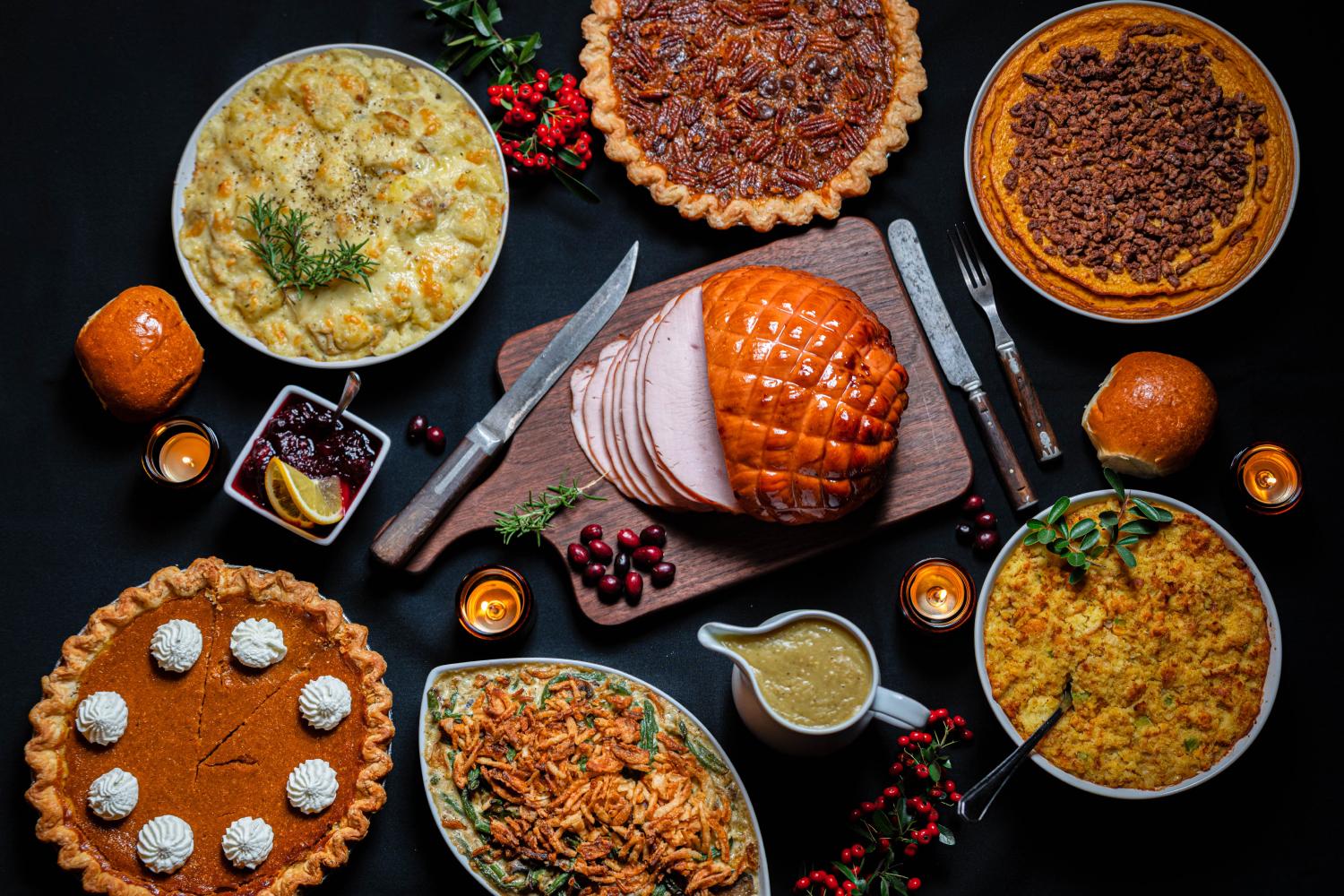 Taylor updates
September 6, 2022
November 17, 2023
As November advances and Thanksgiving approaches, I can't help but reflect on the incredible community we have at Taylor. Our school is truly exceptional, and I want to extend my heartfelt gratitude to all our outstanding students, dedicated staff, and supportive families that shape it.
I hope your Thanksgiving holiday is filled with family, connection, and fun. As a reminder, there will be no school on Wednesday, November 22 through Friday, November 24.
Save the Date - December 8
On Friday, December 8, all students PreK-12 have a half day of school. Students will spend the morning engaging in STEM-based activities. While breakfast will remain available as normal, students will not be served lunch, and they will not have specials on this day.

With respect to dismissal, those who are being picked up will be called down to the cafeteria beginning at 11:40 am, and those taking the bus will be dismissed shortly after with buses rolling away from the building and on their way home at 12:00 pm. If you are planning on picking up your child on this half-day, please send in a note ahead of time so that we can prepare for the busiest dismissal of the year, and we will open our doors to have you sign your child out at 11:30 am.

Cartons for Christmas
Our student leaders are gathering items for Cartons for Christmas. Through this program, the community comes together to collect and distribute food or household items to families in need. We invite you to donate non-perishable items including: soup, sauce, oatmeal, canned vegetables, pasta, peanut butter, and jelly.
Donations will be accepted from November 27 - December 1. Thank you for your support!
Elementary Report Cards
A reminder that your child(ren)'s Term 1 report will be available in the Infinite Campus Parent Portal on Tuesday, November 21 at noon. A few more important pieces of information regarding report cards are below:

Make sure you know how to log into your child's Infinite Campus backpack, which is found within the Infinite Campus parent portal, accessible at this link:

https://ic.spencerportschools.org/campus/portal/parents/spencerport.jsp If you have any questions about your Infinite Campus account, please contact Mr. Charles Ocasio 349-5152.
Please remember to both

view and acknowledge

therein and if you have any questions about your child's progress, never hesitate to contact his/her teacher(s) accordingly.
The standards-based report card, distributed three times a year, is one part of the system used in Spencerport to report academic progress to families. The report cards are aligned to the New York State Next Generation Standards and list the essential skills students should learn in each subject at a particular grade level. It is important to note that the standards are end-of-grade expectations.

For the first two report cards, students are evaluated on their progress toward the end of year grade level standards. On the final report card in June, the score reflects their actual achievement in relation to the standards. The goal is for students to achieve 3's in June, indicating that the student has met grade level standards at the conclusion of the school year. Please see the image to the left for as this is a great indication of what a typical child's progress may look like over the course of the school year.

For more information on the Report Card Guidance, click the attached link.

Holiday Shop Coming Soon!
The Terry Taylor PTO will be hosting its annual Holiday Shop on December 1 - December 7. Students will visit the shop with their classroom teacher and have the opportunity to purchase holiday gifts (i.e An "I Love Mom" coffee mug, "#1 Dad" pens, or small toys).

Look for more information to come home with your child.

Singing at the Shop
PTO will be holding their annual Holiday Shop Family Night on Thursday December 7, 2023. This will be an evening event where families can visit the Holiday Shop hosted by PTO. In conjunction with this night, your child will have an opportunity to sing with "Singing at the Shop." This will occur from 7:10– 7:25 pm in the Taylor gym and all students are invited to join! Our 4th and 5th grade chorus, known as the Troubadours, will be leading this event to help guide the singing. Please see the attached document for more information.
PreK Registration - Coming soon!
The online application for Spencerport's Pre-Kindergarten program for the 2024-2025 school year will be available on December 1, 2023. Children who reside in the Spencerport School District, and will be 4 years old on December 1, 2024 are eligible for the program. Parents/guardians can access the online application and additional information about the program here: https://www.spencerportschools.org/cms/one.aspx?portalId=432342&pageId=27904584.
All applications are due by December 31, 2023. If parents/guardians are in need of a paper copy of the application, please call 585-349-5156.

Note from the Health Office
Families,
If possible, please send in your child with an extra set of clothing as this would be most helpful should any type of accident occur during the school day for your student. The health office currently has an extremely low inventory of certain articles of clothing.
-Mrs. Cave
This month grades 3-5 have been learning about Respect and Empathy in SEL lessons. First utilizing Second Step lessons to learn definitions and explore these skills in a structured way, students have built on their understanding by creating brief PowerPoint slides to show what Respect means to them. They have had the opportunity to share their own slides and definitions with their class to highlight how respect can be shown in varying ways and students are practicing empathy with their classmates' differences and similarities.
-Mrs. O'Connell
School Social Worker grades 3-5
Veteran's Day
As you know we celebrated Veteran's Day at Taylor with an assembly highlighting the importance of this day. Student leaders from Mr. Pre's fourth grade shared the meaning behind Veteran's Day and how it came to be. Our very own Troubadours also participated serenading us with song. More importantly, the photos shared by families were compiled into a beautiful slide show presentation that can be found on the Taylor homepage. Thank you to all who sent in photos and made this experience meaningful to our students.