My Life, Not Yours
My Random Life.....Thinkin' 'bout my future....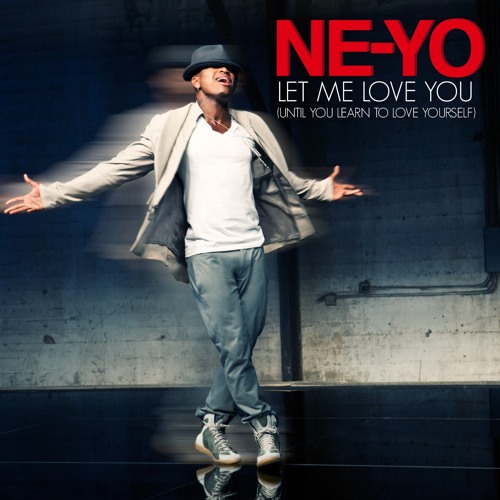 Neyo Red
"Let Me Love You" - NE-YO by Neyo Red
Rewind
Your destiny can be determined as early as you toddler years. Some might play an instrument well; others might make beautiful art pieces. Some people might have a serious interest in something and live up to their dream. Maybe you love sports, animals, or helping others. Whatever you skills or interests, you should work to live up to your full potential, and do your best to reach your goal. It all starts at a young age, and is sometimes not noticed until the last minute. If you think you have a special talent that you would like to share, you should work to make yourself get noticed! Young kids are like sponges. They soak up any information you can give them. If you influence the baby to experiment with music at an early age, chances are, they will grow up to love music. If you engage the baby into physical activity as a toddler, they can grow up to be a professional! It's all a matter if how you engage the child into everyday play and their interest, that make them what they can become. Think about it, you could have a talent inside of you, just waiting to come out. It could have been there since your younger years, or it could have just now developed! Everything counts, so make sure you find your hidden talents, and use them to be someone great!
My Brain Is Very Creative!!!
..... What are you like?
Skill Results|.......................|Work Values Results|........................|Interest Results..............
1. Health Informatics.|.1. Accomplishments.....|1. Early Childhood Development Services
2. Professional Support Services......| 2. Work Place...........|2.Personal Case Services
3. Correction Services .................|.3. Innovation...........|3. Performing Arts
4. Agribusiness Systems ..........|..4. Income................|4. Teaching and Training
5. Legal Services..................| 5. Prestige .............|5.Counseling and Mental Health Services
There are four colors that correspond to everyone's personality, but only one fits you the most. So look through each color, and check off each one that fits you. Be truthful! My Color is Orange, so I do better in freedom!
Orange
Fun loving
Charming
Adventurous
Impulsive
Competitive
Artistic
Multitasker
Adaptable
Creative
Witty
Generous
Spontaneous
Core Need: Freedom
Blue
Genuine
Trustworthy
Caretaker
Peacemaker
Loyal
Optimistic
Nurturing
Emotional
Team player
Thinks of others
Devoted
Friendly
Core Need: Relationship
Green
Curious
Intellectual
Visionary
Problem Solver
Asks Why
Logical
High Standards
Rational
Strategic
Futuristic
Loves Learning
Search for Answers
Core Need: Competency
Gold
Traditional
Punctual
Organized
Loyal
Realistic
Detailed
Responsible
Prepared
Committed
Structured
Decisive
Dependable
Core Need: Responsibility
Now count how many checks are for each color, and the color with the most checks is most like you!
Listening Styles:
Blue: Focuses on more than just the words. Watches tone and body language to try and decide how they feel about the speaker. If they feel the speaker is sincere then the message will be heard.
Gold: Focuses on specific details. Listens to determine if message is right or wrong. Don't like conversations that go off topic.
Green: Listen for material necessary to solve a problem. Tune out trivia. Often miss body language and tone because they are so focused on the words.
Orange: Listen for entertainment. If message is not engaging, they will lose interest. Often stop listening because they want to start acting upon message immediately.
Communication Styles:
Blue: Personal, express emotion while communicating, polite and mannerly, indirect
Gold: Prefers in writing, direct and straightforward, step by step
Green: To the point, logical, facts, thinks before speaking
Orange: Fast paced, brief, loud, interrupts, straightforward
Frustrations:
Blue: Negativity, conflict, rudeness
Gold: Rule breakers, wasting time, laziness,
Green: Small talk, failure, being wrong publicly
Orange: Formality, slow pace, steps
Stress, Motivation, Team Spirit
Many people become stressed with work, school, family/friends, and they tend to get over-whelmed with their situation. Sometime they can't find the motivation they need to keep going, but quitting is never the answer. According to an online test, I am stressed, and need to improve. I also, fortunately, have the motivation I need to keep going. I work well in a team, and will usually be the director and/or the supporter in the group. I find out your scores, follow these easy steps.
1. Go to the website www.glencoe.com
2. Enter your state, title, and Career Education
3. Click Career City
4. Then do any test you like!
Have you done them yet? How did you rank? Stress can get you down, but having the right attitude and enough motivation, you can overcome any situation. Your rank when working in a group can make all the difference as to how well you work with others.
GoodBye Juinor High, Hello High School!!
Friday, May 24th, 8:15am-3:30pm
Wildcat Way
Bentonville, AR
The last day of junior high, on to start new beginnings!!
My high school plans
Bentonville High School
Freshman 2013-2014
For my first year in High School, I'm going to consider taking the ACT/SAT three times before November of my senior year, plan my four-year graduation plan. Take the most rigorous classes available to improve college admission possibilities, and begin researching my career choices and the educational requirements of each.
Sophomore 2014-2015
For my second year, I'm going to take the PSAT, check credits to make sure you are on schedule for completing graduation requirements, and consider participating in clubs/activities.
Junior 2015-2016
For my third year, I'm going to start thinking more seriously about what sort of college you would like to attend, stop by Career Center to find information on colleges, careers, etc., and write to colleges that interest me.
Senior 2016-2017
For my fourth year, I'm going to register for and take college admissions tests if I haven't already, check my credits and be sure I have all of the required courses and credits for graduation, and get an early start on applying for scholarships and grants.
This is a flyer that I have made for the college that I would like to attend after High School. It is Olive-Harvey College, and is in Chicago, Illinois. Since there is a good possibility that I will be living in Chicago for college, I would have to pay way less for certain things compared to Out of State students.
Careers Just for me
The following careers were suggested to be after taking a short test to see my interests:
Veterinarian
Nonfarm Animal Caretakers
Animal Breeders
Zoologist
Wildlife Biologist
Look into career opportunities, and find the job what was made for you. Obviously, I'm into animals and will work will all sorts. So, "Shoot for the moon, even if you miss, you'll land among the stars" -Brian Littrell ~~True Story~~
Although these careers seem like a great way to go, I would like to open my own business.
This is a flyer that I have created to represent my "soon to be" business, Paws and Claws! It explains what my business is all about and what it does. For example, my business offers grooming stations, pet stores for toys, animal clinics, and everything that can help your pet stay happy and healthy. It also provides information as to how to get a job at Paws and Claws, and how to contact us.
Funny Talking Animals - Best Of!
Animals of YouTube sing "Jingle Bells"
I will Be working on Animals, Such as this one.
Im Gonna Live in New York!!!