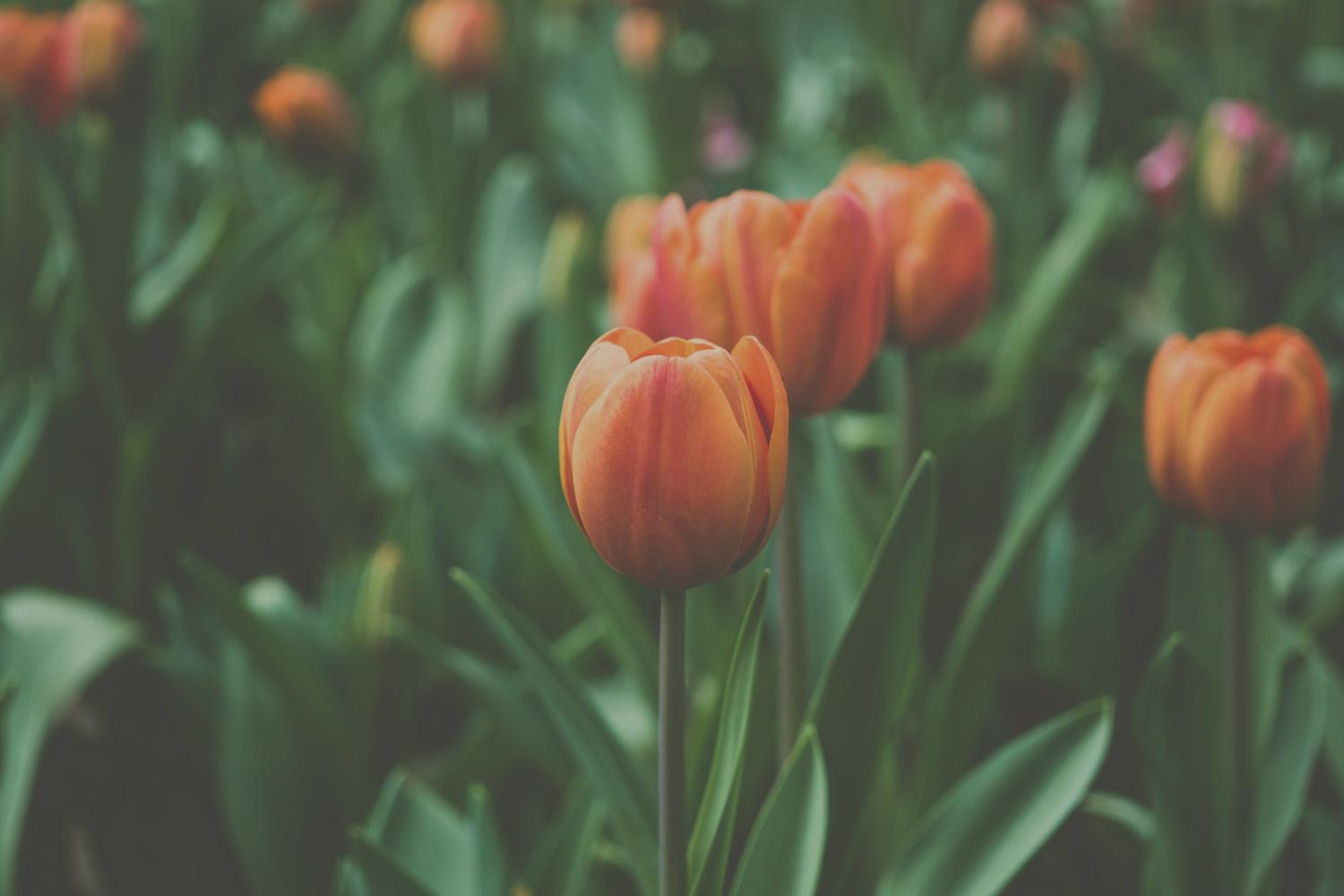 The Hoot Owl
DECEMBER 2022
Notes from the principal
April brought lots of rain, fun school events, and the first round of online STAAR testing for our third and fourth grade students. As we enter May, we will face second round of online STAAR testing, fun day, end of year celebrations, and other exciting events. This is also a time that students begin becoming exciting about summer and not always remembering that good behavior expectations still apply in May. Please remind your child frequently to be on their best behavior. Our goal is for all students to participate in the end of year fun events, but every year, there is one or two students who make choices that prevent them being able to participate. Let's make this a 100% participation year!
Please take time to make note of end of year event dates and times. We do our best to keep you informed of these events so that you can be prepared. If you have any questions about end of year events, please reach out to your child's teacher or contact the front office.
Let's make it an amazing May with high percentage of attendance daily as well as awesome behavior choices.
NURSE'S NOTE
Our clinic is always in need of clothing. If you are doing spring cleaning, please consider donating gently used clean clothing to our school. New underwear of all sizes for boys and girls is also a need. Items can be dropped at the front office.

SUMMER GT NOMINATIONS
Nominations for summer GT testing are open through April 29th. If you feel that your child would benefit from gifted and talented testing, please email Erin Anderson (eanderson@conroeisd.net) to receive the referral forms.
All forms are due by April 28th.
GT testing in English will occur Tuesday, May 30-Thursday, June 1 at Bush Elementary from 8:00am - 11:00am.
GT testing in Spanish will occur at ORE in May.
PTO NEWS
Officers for the 2023-2024 school year will be:
Co-Presidents: Kaylie Dearing & Rachel Walker
Vice President: Robin Alexander
Treasurer: Heather Smooth
Secretary: Marlene Mondragon
Parliamentarian: John Alexander
Social Media Manager: Kristie Sturgeon
Volunteer Coordinator: Cynthia Bailey
Members at Large: Kayla Salinas & Stephanie Lindsey

As we move into next school year, we are hoping to add members to our PTO as well as bring in new board members. In order to help with this, we are looking for a Membership Coordinator. If you are interested in helping by serving in this position, please contact Kayli Dearing or Rachel Walker.
LUNCH RESERVATIONS
Lunch reservations are open. However, please make a note that the weeks of STAAR testing, we will close lunch for all grade levels in order to provide a secure testing environment for all of our students. Those weeks will be
April 24-28 and also May 8-11.
Make a reservation online from our school webpage.
Lunch visitors will need to present ID at the front desk to check into the building. You must also be on the child's contact list, meaning a parent or emergency contact. If not, parents will be contacted for permission prior to entrance.
Parents will meet their children in the cafeteria and then go to room 300 to enjoy lunch.
At the end of lunch, return the child to their teacher in the cafeteria.
Parents are asked to head to the front and check out immediately following lunch.
Parents are not to be in classrooms or on the recess playground without prior permission from administration.

INFORMATION TO KNOW:
Student Handbook
is located online. Below is a link to the handbook in both Spanish and English.
School hours: 8:00 - 3:10 p.m.
Doors open at 7:35 a.m. Please do not drop students off before that time as there is no supervision.
Students are tardy at 8:01 a.m.
Dismissal begins at 3:10 p.m.
Visitors on campus:
Things to know about visiting our campus.
*Arrive at the front door and ring the doorbell (facing the doors to your right)
*Let the front office staff know what you need.
*Once you have communicated with front office staff, you will be buzzed into the front vestibule.
*An ID will be required to enter the main part of the building or check a child out. Please make sure you have it with you as you will be sent to get it.
Volunteering on campus:
Please remember that in order to volunteer on campus (reading to a class, going on a field trip, helping with PTO, attending class parties, etc...), parents must have completed the Volunteer Background check for the district. This must be completed for every school where you will volunteer so if you have students at 3 different schools, you must complete it for all 3 schools.
TRANSPORTATION
CHANGES TO TRANSPORTATION -
if you need to change your child's transportation, please email the school at contactore@conroeisd.net. Emailing the teacher and/or Class Dojo is not a great option in the event the teacher is absent from school.
We ask that you limit changes over the phone by calling the front office for emergencies only. These changes must be called into the front office no later than 2:30 p.m.
Early check out ends at 2:45 pm. After 2:45, you will be instructed to get in the car rider line.
CAR RIDER
Our car rider line is typically completed in about 20 minutes from start to finish. Please be in line by 3:25 p.m. Staff is off duty at 3:40 so having students consistently picked up after that is causing our staff to have to stay late.
Below is a map of our car rider line. We ask that parents who are coming north on the feeder road enter the car rider line from Oak Ridge School Road (between the hotel and Saltgrass). Parents who enter from our driveway will be forced to turn left and find the end of the line as the right turn lane will be blocked.
In order to help the line move quickly, please display your car rider sign where it is easily visible. If you do not have a car rider sign, you will be asked for an ID before your child will be released.
We do not allow parents to walk up to the porch for drop off or pick up for car riders. Students may not be dropped off in the parking lot nor near the playground fence and allowed to walk. This creates a safety concern and therefore, is not allowed.
If you are in the car rider line and picking up a sick child, please notify the lady walking the cars and she will direct you to park and walk up to get your child.
If you need replacement or additional car rider signs, please call the front office or email your request to contactore@conroeisd.net.
WALKERS
Students can be walkers only if they live in the no bus zone. This is for those who live within the 1 mile zone of the school according to transportation. If your child is eligible for bus service, they will need to either be a car rider or a bus rider.
We do monitor this and will notify parents if their children cannot be walkers.
Walkers are delivered to parents in the cul de sac at the fence cut through. We expect parents to be present to get their children from this area. If the weather forces you to drive your car to this location, we do ask that you carefully monitor all children to ensure that everyone arrives at their cars safely. Students who do not have parents present will be brought back to the school and parents will have to come over and get them.
Weather decisions are made at 3:00 p.m. and parents will be notified through text messaging. Walker parents received an email with information on how to subscribe to that text message service. If you need assistance, please email us at contactore@conroeisd.net.
BUS RIDERS
If your child's bus is late, please watch your email for a notification from transportation called Bus Hub. This email should notify you of the approximate amount of delay.
Please do not cut off the Smart Tags that are on student backpacks. These tags are used to scan on and off the bus for safety measures.
FREE/REDUCED LUNCH
Each year parents who need breakfast/lunch assistance are asked to renew their application. Breakfast and lunch are not free this year. For students to receive free or reduced lunch, parents need to complete the online application and be approved. If you need assistance with the online application, please call the school and ask for Mrs. DeAlencar. She can assist you with this application.
As offers come in from different organizations to assist students with back to school clothes/supplies, Christmas gifts, food, etc...only those families who are on free/reduced lunch will be eligible to receive these services. Please use the link below to update your application:
MAY DATES TO KNOW
1-5 -Teacher Appreciation Luncheon
5 - War Eagle Challenge - 4th grade
9 - 3rd and 4th Math STAAR
11 - 3rd grade field trip
12 - Field Day
18 - 4th grade to Vogel visit
22 - ORHS senior walk (tentatively 10:30)
23 - Kinder Program/Parade - 9:00 a.m.
24 - 4th Program/Confetti Parade - 9:00 a.m.
25 - Last day of school; early release
MAY STAFF BIRTHDAYS
11 - Rachel Miller - Campus ELA coach
13 - Becky Sinquefield - Clinic
15 - Chanda Hernandez - Special ed
16 - Nicole Coronel - 3rd grade
26 - Erin Ryan - 2nd grade
27 - Jeanie Wyatt - computer
Tami Eldridge
Tami is using Smore to create beautiful newsletters