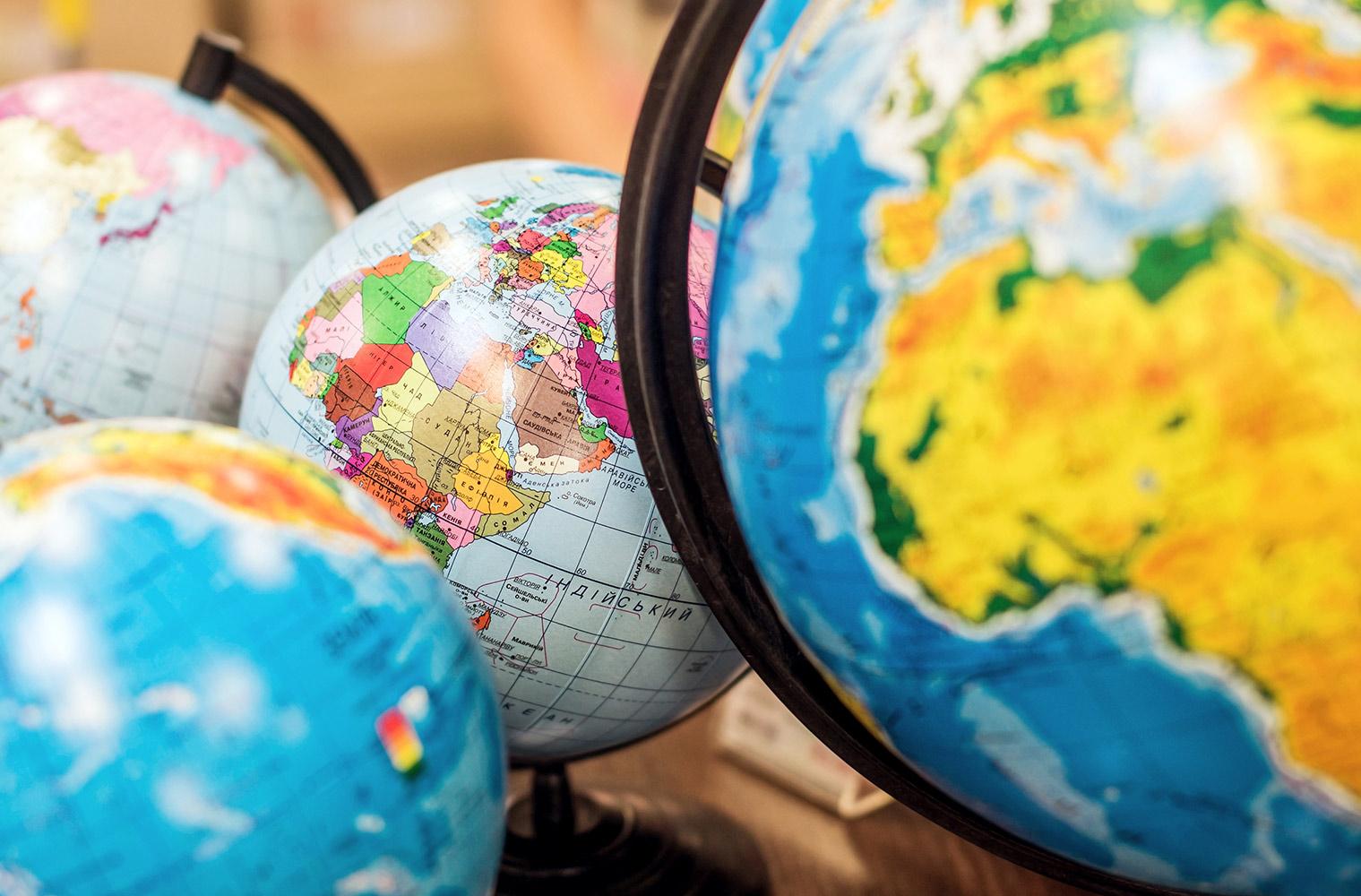 Peirce Principal News
September 3, 2022
A Message from Ms. Vargas
Hello Peirce Families and Caregivers,
All staff officially returned to school last Wednesday and have been excitedly preparing for students to arrive next week. As I get to know Peirce educators, I am awed by their professionalism, knowledge, and commitment to children. I'm anticipating a great school year ahead, and I can't wait to meet your students on Tuesday!
Warmly,

Andrea Vargas
A Message from the Peirce PTO
You're invited to the Annual Peirce Back-to-School Picnic!
When: Friday, September 9th, 5:30 - 7:30pm
Where: the Peirce Field
We hope you'll join us next Friday at our annual Back-to-School picnic to celebrate the start of a new school year! Bring the whole family to enjoy a pizza dinner and ice cream with fellow Peirce families. Say hello to the new principal and meet some of our great staff, while reuniting with friends and making new ones! You can pre-order food from Sweet Tomatoes using the link below or bring your own food and drinks. Don't forget your blanket! Here are the details…
Food. Pre-order from Sweet Tomatoes using the link below and pick up your food at the event. Orders must be placed by Tuesday night, September 6. A limited number of pizzas will also be available to purchase at the picnic. Food Order Form
Volunteer to help out! We need volunteers to help with set up and clean up, and some things in between. Please sign up using this link: Volunteer Sign-Up
Ice Cream Truck. Frozen treats will be available for purchase ($5 each).
EDP Bake Sale. The Peirce Extended Day Program is hosting a bake sale to help support their program. Bring some extra cash and stock up on yummy treats for the weekend!
Water. Water will be available for purchase but we encourage everyone to bring their own reusable water bottles.
We look forward to seeing you there!
If you are a new family or are unsure whether you're on the Peirce PTO email list, please contact PTO President Rielle Montague Barnes at peircepresidents@gmail.com to be added to the list for PTO communications.
School Hours and Schedule
School Arrival:

The first bell rings at 8:10. This is when students are allowed to enter the building.
The second bell rings at 8:20.
Students arriving after 8:20 need to check-in at the main office.
School Dismissal:
Monday, Tuesday, Thursday, and Friday: School dismisses at 2:50 (Lunch is served.)
Wednesday: School dismisses at 12:20. (No lunch is served.)
Here is the 2022-23 Newton Public Schools Calendar
There are 6 special early release days (5 Thursdays and 1 Tuesday) with a 12:10 dismissal:
September 29th, November 8th, December 8th, February 2nd, March 23rd, May 11th
** Procedures Specific to the First Week of School **
The first day of school is Tuesday, September 6th.
On the first day of school only, all students will meet on the playground and field area at 8:10. Teachers will then walk each class inside by 8:20. Parents should remain outside at this time.
For kindergarten: On September 7- September 9 only, parents may drop students off to classrooms through the side doors in the front of the building. By the second week of school (September 12th on) teachers will meet students at these doors and bring them inside each morning. Additional staff will be on hand at the start of the school year to escort children who arrive by bus or car.
The first day of school coincides with primary voting at Peirce.
To assist us with safety and to lessen distractions for our students, I ask that caregivers who come to vote at Peirce avoid seeking out their students in classrooms on September 6th. There will be many other opportunities to visit on later dates this year. Please note that only the back entrance will be open for voters during the school day. Newton Police and Peirce staff will assist in monitoring the hallways. Thank you for your understanding and support!
School Lunch
As noted in NPS District News:
Once again this year, Massachusetts will provide free meals in schools. However, the program this year is different from the last two years. Please read to understand the differences and actions you must take.

What is free?
FIRST meals are free for all students. However, SECOND meals must be paid for with cash or or through the MySchool Bucks account.
What is the cost of a SECOND meal?
The student charge for second meals is $5.25 for elementary studentsWhat do you mean by "all meals must be validated" by student?"
This means that all student meals will be served from the cafeteria and each student must have their meal scanned at the Point of Sale register - even though the first meals are free. Student ID barcode cards will be provided for all K-5 students on the first day of school. The cards will remain at school, and each school will determine how the students will access their cards each day.

How can I pay for SECOND meals?
Please create or check your family MySchoolBucks lunch account to ensure there are funds available if your child purchases a second meal
Financial Assistance:
Families who are determined eligible for free or reduced-price meal support through Direct Certification will receive a letter from NPS stating their benefit eligibility. Notification letters were sent via email to the main household contact/s on file in Aspen for each eligible student on Monday, 8/15 and then as new eligibility may be identified. Please check the Food Services tab on the NPS website to see how Free and Reduced-Price Eligibility is determined through Direct Certification.
NOTE - Students who do have free or reduced-price status are still obligated to pay the full price for second lunches. These charges are the family's responsibility.
Financial Assistance - Waiver Request
Families who are notified of free or reduced-price eligibility through Direct Certification should also visit the NPS website to apply for district-level financial assistance, which can be accessed by submitting a financial assistance and waiver request. Applying for the district fee waiver is a separate and necessary step to receive this additional financial assistance.
Peirce Extended Day Program (PEDP)
Looking for before or after-school care at Peirce?
Some spaces remain in PEDP! Please contact the executive director of PEDP, Kathy Lynnes, at kids@peirceedp.com.
Current Covid Health & Safety Guidelines
As noted in NPS District News:
On August 9, 2022, district leadership met with the Medical Advisory Group to discuss COVID health and safety for the start of the 2022-23 school year. The MAG recommendation is here: Medical Advisory Group Recommendation - August 2022
Based upon the guidance provided, we have updated our Health and Safety Plan. You can find it here:
NPS COVID Health and Safety Plan - August 2022
The plan provides specific information on the health and safety protocols that will be implemented in each school building. A few specific important pieces of information for this year:
Masks are optional in our school buildings except in two specific scenarios outlined below. NPS will continue to support student and staff choice with regard to mask-wearing.
Masks are required in school health offices. Masks are also required upon return to school on days 6-10 following a COVID infection without a negative test. We recommend you send your student to school with a mask in the event they need to visit the nurse's office.
There is no COVID testing program in schools this year. If a student is symptomatic at school, upon evaluation by the nurse, the student may be sent home from school with a recommendation to test. Nurses will no longer conduct COVID testing for symptomatic students.
Meal service will return to cafeteria spaces in school buildings. Routine maintenance on ventilation systems will continue, as will the use of air purifiers. Windows may also be opened as appropriate.
NPS will continue to encourage good hand hygiene and a home daily health assessment every day. In partnership with Newton Health and Human Services, we also recommend all students and staff stay up-to-date with COVID vaccinations.
NPS families may be notified of COVID cases if a cluster of infections emerges at a school. Schools will no longer send notifications of COVID cases in classrooms or teams, nor will principals share the total number of COVID cases in a school at the end of each week. Families may check the Newton HHS COVID Case webpage for information on COVID cases in the city.
Mark your Calendar!
September 6- First Day of School (meet teachers on the playground and field)
September 9- Back to School Picnic!
September 8- New Family Welcome Coffee: Library, 8:30-9:30

September 12- Principal Coffee for all Caregivers: Library, 8:30-9:30
September 12- Virtual Principal Coffee for all Caregivers: Zoom, 6:00- 7:00 PM
September 26- School Holiday: Rosh Hashanah
September 29- Special Early Release (Dismissal at 12:20)
October 3- Curriculum Night
October 5- School Holiday: Yom Kippur
Peirce Elementary School
170 Temple Street
Newton, MA 02465
(617) 559-9630
Andrea Vargas
Andrea is using Smore to create beautiful newsletters