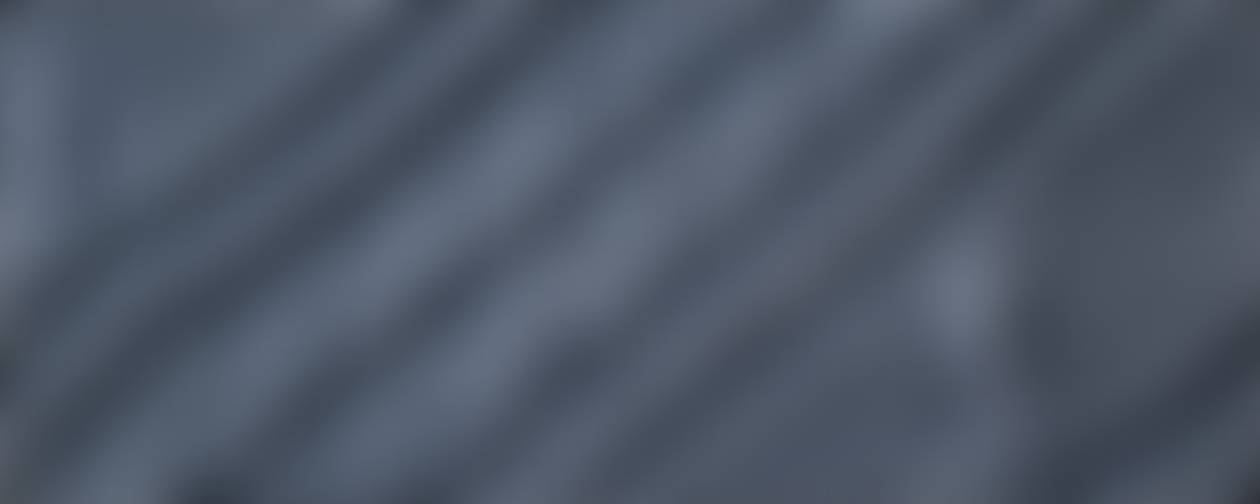 Chase Middle School
January 2023 Newsletter
5: Students Return

11: Topeka West 8th Grade Parent Night @ 6 PM
16: No School
17: Honor Roll Assemblies in the Gym
Grade 6 @ 8 AM
Grade 7 @ 8:40 AM
Grade 8 @ 9:20 AM
17: PTO Meeting @ 5 PM in the Commons
18: Topeka High 8th Grade Parent Night @ 6 PM
23: Boys B-Ball V/JV @ Chase, B Team @ Eisenhower
25: Highland Park High School 8th Grade Parent Night @ 6 PM
26: Boys B-Ball V/JV @ Chase, B Team @ Robinson
30: Boys B-Ball V/JV @ French, B Team @ Chase
From the Principal
Happy New Year! We were so happy to see the smiles on the faces of all our students as they returned to begin 2nd semester. I can only imagine that this semester will fly by as quickly as the 1st semester did. There are many things for students to look forward to as well as some new staff members to meet.
We welcome Ms. Dresselhaus and Mr. Keckeisen to Chase Middle School. Ms. Dresselhaus is our new 8th grade Social Studies teacher. She comes to us from Emporia State University full of enthusiasm for her subject matter and meeting all of her students. She will be replacing Mr. Campbell as he has transitioned to his new position.
Mr. Keckeisen is our new 7th grade Language Arts teacher. He will be taking over Mrs. Enneking's classes. Mr. Keckeisen comes to us from Topeka West High School where he was a Language Arts teacher.
Mr. Massey is a long term substitute teacher who will be teaching 8th grade math. Mr. Massey comes to us from Robinson Middle School where he also taught math. Our 8th grade math classes will be structured a little differently this semester. Every 8th grade student will have two math teachers. Mr. Ahlvers will teach the main lesson to each class and Mr. Massey will work with students in small group instruction. Those small groups will either work with Mr. Massey to receive additional help on a main concept, work independently on the assignment given, or work on a math program designed to give extra practice to students at their level of instruction. When contacting your students' math teacher please contact the teacher listed on their schedule.
We are excited to have these talented teachers join our Chase family.
January is not only the beginning of 2nd semester it is also the beginning of:
Boys Basketball

8th grade students learning about the high school they will attend

Parent Teacher Conferences sign-up. Conferences are February 8th and 9th so be on the lookout for an email from your students Advisor Base teacher so that you can sign up on google calendar.
Chase Middle School is fortunate to have acquired hygiene items to provide our families with items they may need. Here is a list of items that we currently have in stock. If your family has a need for any of these items, you can fill out this simple form, or call us with which items you need. This link will also be on our school website to access as needed.
Laundry detergent

Deodorant

Chapstick

Combs

Toothpaste

2 in 1 Shampoo/Conditioner

Face wash

Bar soap

Hand sanitizer
Our next PTO meeting will be Tuesday, January 17 at 5 PM in the commons. We hope to see you there!

Ms. Spalding
Grade 8 High School Parent Nights
Below is a opportunity for 8th grade parents to preview your child's high school before next fall. If you are unsure where your student will attend high school, please contact Mr. Hershberger at 295-3840.
High School 8th Grade Parent Night Dates:
Topeka West High School: Jan 11th, 6-7

Topeka High School: January 18th (5:30-6pm Private Schools) & (6-7pm TPS 501 Schools)
Highland Park High School: January 25th 6-7PM
Applying For 23/24 Student Transfer
The 23/24 student transfer link is now open and available. If you are interested in a student transfer, please complete the form by clicking on the button below.
Mayor Padilla- Principal For A Day
During American Education Week, Mayor Padilla visited Chase Middle School as "Principal For A Day." The event featured student council members along with Ms. Spalding touring several classrooms and gifting the Mayor with Chase school spirit.

November Students of the Month
Congratulations to our "Flock"Stars
Congratulations to 2nd Quarter Honor Roll Students!
All parents of students receiving a certificate are invited to attend the Chase Middle School Honor Assembly on Tuesday, November 17th. Grade 6 will be presented awards beginning at 8 AM, Grade 7 at 8:40 AM, and Grade 8 at 9:20. Please mark your calendar and plan to support your student by attending the Second Quarter Honor Roll Assembly.
Perfect Attendance Award
Grade 6: Julio Bazan, Charlise Bishop, Monica Cabral-Flores, Jose Cardoza Quezada, Austin Carter, Avery Cooper, Luis Flores Bartolon, Sophia Gonzalez, Jaleiyah Harris, Korben Harting, Zion Hayes, Khloe Hooper, Shekanah Jean-Baptiste, Jonmichael Luarks, Ethan McCotter, Daniel Munoz, Ramiro Ortega-Rangel, Iker Rivera, Rowan Rohrer, Samantha Tavares, and Michael Vasquez-Sanchez.
Grade 7: Ariana Brown, Miah Chavez, Angelique Cushinberry, Ricardo Flores, Jayla Glenn, Arian Hernandez, Alexander Lopez-Gonzalez, Ray'Laina Martin, Terrell Moore, Giovanny Ortega-Rangel, Dianne Sivira Sulbaran, and Favian Trejo-Mandujano.
Grade 8: Mia Chavez, Miluv Cosey, Caitlyn Ditty, Gabriela Gutierrez, Meron Ray, and Mahki Redmond.
Superior Honors 4.000
Grade 6: Jayla Anderson, Monica Cabral-Flores, Austin Carter, Erika Criqui, Marisol Escobar Ramos, Sophia Gonzalez, Zion Hayes, Misael Hernandez-Garcia, Calleigh Hicks, Nathalie Hisey, Ella Hotle, Wyatt Hundertfund, Lorelai Quintana, Alexandria Sweigart, and Michael Vasquez-Sanchez.
Grade 7: Tristyn Artzer, Kylar Brown, Caden Castaneda-Nelson, Angelique Cushinberry, Sofiya Gomez-Solis, Hailey Harting, Amy Henderson, Arian Hernandez, Marleigh Hooper, Neko Juarez, Jamauri Lombard, Alexander Lopez-Gonzalez, Shaylee Munoz, Victoria Munoz, and Laura Ortiz.
Grade 8: Mariah Brown, Gabriela Gutierrez, Lorena Hernandez, Ivana Lopez, Juan Ramirez Morales, and Jymmena Soto.
High Honors 3.500
Grade 6: Jaycee Brey, Alan Burns, Natali Cerca, Cristopher De Leon Mejia, Luis Flores Bartolon, Alexander Ginter, Nicholas Hardin, Korben Harting, Khloe Hooper, Shekanah Jean-Baptiste, Kaidyn Lucas, Dalena Medrano-Deere, David Moore, Ruben Muniz, Marisol Perez, Kelly Perez Perez, Genecio Pillay, Sarahi Retana, Sophia Retana, Isabella Robles, Aliviya Rogers, Emma Schmitter, Gretel Valadez Mijares, Spencer Vines, Amaya Williams, I'Yanna Williams, and Iker Rivera.
Grade7: Imani Dunn, Akaysha Foster, Ciara Hartz, Kevin Hernandez Michel, Serena Jara, Michael Luna Hernandez, Ray'Laina Martin, Mar'Saun Redmond, Anthony Reveles, Tysen Reynolds, G'Rome Rose, Blaze Serviss, and Amari Silva-Zamora.
Grade 8: Maria Chavarria Ayala, Miluv Cosey, Sarai Cruz Garcia, Gracey Cullens, Shaylynn Jackson, Haylie McCarty, Aubreyana Porter, and Tayseaun Rouser.
Honors 3.000
Grade 6: Allison Aguirre Camargo, Calvin Allen, Christopher Brown, Emilio Chavez, William Cocoma, Braden Elms, A'Laceauna Flores, Brandon Herrada Ruiz-Esparza, Lily Hester, Izabella Hisey, Kam'Yiah Houston, Maliya Jackson, Emir Johnson-Wynne, Kennedy Jones, Wynter Jones, Amelia Kearse, Claude Kearse, Jodee Kennedy, Moises Lopez, Nikalas Mathews, Ethan McCotter Blanco, Emely Moreno, Brodie Morgan, La'Keira Morgan, Daniel Munoz, Elvi Partain, Hailey Ramey, DeJasa Redmon, Maddyson Reilly, Kyle Rodriguez, Roberto Ruiz, Jaderia Smith, Samantha Tavares, Gage Thompson, and James Woods.
Grade 7: Ariana Brown, Cienna Chappell, Leighton Compton, Celene Coots, Valentin Del Real, Ana Diaz-Mayorga, Lorenzo Duff, Austin Eteeyan, Stephanie Flores Bartolon, Ricardo Flores, Jayla Glenn, Gissell Gomez, Haylee Hathaway, Cantinna Hester, Hayle Jones, Hayden Labrodor, Abbigail Leach, Esperanza Lopez, Natalie Montalvo, Marcelo Munoz, Giovanny Ortega-Rangel, Darian Porter, Julian Ramirez, Carmiya Ray, Zavior Romo, Sandra Salinas Guevara, Tru Shields, Dianne Sivira Sulbaran, Julianna Villa, and Jonathan Wheeler.
Grade 8: Joselyn Aguilera Lopez, Mia Chavez, Caitlyn Ditty, Kevin Flores-Bartolon, Kylie Gano, Laniyah Grant, Avery Green, Miles Harris, Joneice Hokanson-Bell, Taevion Johnson, Siena McDowell, Dulce Medrano, Ysela Mesta, G'Honi Montgomery, Adelyn Naranjo Torres, Brian Swoyer, Liliana Torres, Paxton Vines, Brandon White, and Markeiya White.
Chase Way Award
Joselyn Aguilera Lopez, Allison Aguirre Camargo, Calvin Allen, Jayla Anderson, Wency Arreola Rubio, Justin Arreola, Tristyn Artzer, Blayne Barrand-Whitmer, Nathan Becerra, Zaquari Bennett, Everardo Bermudez Soto, Jaycee Brey, Kylar Brown, Mariah Brown, Alan Burns, Monica Cabral-Flores, Jose Cardoza Quezada, Austin Carter, Daihmitri Carter, Caden Castaneda-Nelson, Cienna Chappell, Maria Chavarria Ayala, Miah Chavez, William Cocoma, Leighton Compton, Avery Cooper, Celene Coots, Dayanara Correa, Miluv Cosey, Daniel Crawford, Erika Criqui, Sarai Cruz Garcia, Meily Cruz, Angelique Cushinberry, Wyatt Davis, Cristopher De Leon Mejia, Alexander De Robles, Alejandro Devora, Ana Diaz-Mayorga, Aaron Estrada, Luis Flores Bartolon, Stephanie Flores Bartolon, Kevin Flores-Bartolon, A'Laceauna Florez, Akaysha Foster, Michael Foster, Zyhir Foster, Guadalupe Fowler, Alexander Garcia, Alexander Ginter, William Glenn, Gissell Gomez, Sophia Gonzalez, Gabriela Gutierrez, Nicholas Hardin, Hailey Harting, Korben Harting, Haylee Hathway, Aiden Haverkamp, Amy Henderson, Zayden Henderson, Kevin Hernandez Michel, Arian Hernandez, Isabella Hernandez, Lorena Hernandez, Misael Hernandez-Garcia, Brandon Herrada Ruiz-Esparza, Lily Hester, Calleigh Hicks, Dominic Holstein, Ella Hotle, Ty'Lia Houston, Kaiyah Huey, Ray"Saun Huey, Wyatt Hundertfund, Maliya Jackson, Shaylynn Jackson, Cesar Jar Carrillo, Serena Jara, Shekanah Jean-Baptiste, Carlos Jimenez-Juarez, Kayleigh Johnson, Karmya Jones, Wynter Jones, Neko Juarez, Amelia Kearse, Hayden Labrador, Maddix Labrador, Abbigail Leach, Destiney Lester, Jamauri Lombard, Esperanza Lopez, Alexander Lopez-Gonzalez, Amara Luarks, Kaidyn Lucas, Michael Luna Hernandez, Alessandra Luna, Drake Marett, Ray'Laina Martin, Haylie McCarty, Kainen McKnight, Dulce Medrano, Dalena Medrano-Deere, Natalie Montalvo, G'Honi Montgomery, David Moore, Ruben Muniz, Daniel Munoz, Marcelo Munoz, Osvaldo Munoz, Victoria Munoz, Isabella Myers, Adelyn Naranjo Torres, Nicholai Nichols, Trayvon Nitcher, Louis Olson, Skylar Ortega, Giovanny Ortega-Rangel, Ramiro Ortega-Rangel, Laura Ortiz, Kelly Perez Perez, Marisol Perez, Genecio Pillay, Aubreyanna Porter, Lorelai Quintana, Hailey Ramey, Juan Ramirez Morales, Julian Ramirez, Maddyson Reilly, Sarahi Retana, Sophia Retana, Anthony Reveles, Tysen Reynolds, Iker Rivera, Isabella Robles, Aliviya Rogers, Rowan Rohrer, Zavior Romo, Roberto Ruiz, Adrian Saenz, Marleny Salazar, Sandra Salinas Guevara, Antonio Sanchez, Liliana Santibanez, Brooke Segenhagen, Dylan Sharp-Apodaca, Hailey Shepherd, Elana Shields, Dianne Sivira Sulbaran, Jaderia Smith, Zuleimy Soria-Sanchez, Edith Soto, Jymmena Soto, Monica Stewart, Samantha Tavares, Natalie Teran-Slusser, Emanuel Tinajero, Lilian Torres, Favian Trejo-Mandujano, Gretel Valadez Mijares, Michael Vasquez-Sanchez, Julianna Villa, Spencer Vines, Brandon White, Markeiya White, and I'Yanna Williams.
LIVING THE DREAM FOOD DRIVE
Chase Families will be participating in the annual Living The Dream Food Drive January 5-31. Students can drop off their canned food items in the main office if the donation bin outside of the building is not available. Please remember your donations should be non-breakable, non-perishable items.
As the weather begins to cool, we want to remind families and staff of school closing notification procedures. When making decisions about closing school, a number of factors come into play, including the safety of travel but also the safety of students who will be home during the day.
Should school be canceled, we will:
Send a text, email, and/or phone call via SchoolMessenger
Update the district social media pages
Update the district website
Contact our local media partner
To sign up for text message updates, text Y to 67587.
From the Nursing Department
Rapid COMBINATION COVID/INFLUENZA tests are now available for students. In order for your student to be tested at school, a Consent form must be completed before the test can be administered. Parents/Guardians can find the E-Form on the Tyler SIS parent page. Once you log in to your Parent portal, you will see a yellow highlighted line that states there are New Optional E-Forms available. Once you click "view", you will then see the 2022-23 Covid-19/Flu/Strep Testing Consent form, you will be given the option to consent to testing, and the form will be immediately available for nursing staff.
Please complete this form at your earliest convenience so we have it on file should the need arise. Nursing staff will make every effort to contact you prior to any testing, even if the form is on file. (Strep Testing is not available at this time.) Students with a negative test result may still need to be excluded from school based on symptoms and exclusion policy (i.e. fever, vomiting, etc.) If you have any questions, please contact Shelly Garst at 295-3845.
Topeka Zoo Educational Tour- Grade 7
7th Grade students received a visit from some very special guests during November.
BRING THE ZOO TO YOU
The Zoo2U programs included a presentation, educational games, interaction with a live animal, and discussions related to a specific animal or zoo topic.
Our animal visitors can include:
A variety of invertebrates–including tarantulas, scorpions, millipedes, and more!
A variety of reptiles and amphibians–including several frogs, lizards, snakes, turtles, and tortoises!
Several small mammals–such as a skunk, an opossum, an armadillo, and a hedgehog!
Birds of prey–including a screech owl, turkey vulture, and hawk!
Be sure to ask your 7th grader which animals were at Chase!
Thanks to the PTO for supporting our teachers and staff during American Education Week. PTO supported the "Jolly Trolley" with cookies and hot cocoa. Staff was also treated to a taco and apple bar during the week.
The next PTO meeting will be held on January 17 @ 5 PM in the commons. Hope to see you there!
The school building will be open to students at 7:20 a.m. Prior arrangements need to be made if students need to meet with an individual teacher or work in the media center. Students who do not have school business or are in the after school program are to be out of the building by 3:00 p.m. Parents are asked to contact the principal if there are reasons why students need to arrive at school prior to 7:20 a.m. or remain later than 3:00 p.m. Students are to be off campus by 3:15 p.m. unless other arrangements are made with the administrative staff. Breakfast will be served from 7:20-7:42 a.m. Students must be in their classroom by 7:50 a.m. Students are tardy for school if they are not in their classroom by the 7:50 a.m. bell.

Cell Phones & Electronic Devices
Cellular phones and electronic devices are not needed at school. No student cell phones can be out in the classroom or hallways during school hours. Wireless earpods cannot be used at school. If a staff member sees a student's cell phone or wireless earpods, the student will be asked to put them away. If the student refuses, an administrator will be notified to come take the cell phone or earpods to a secure location in the office. Parents will be contacted to come pick up the item(s). Multiple violations of this policy may result in additional consequences.

ATHLETICS / EXTRA CURRICULAR ACTIVITIES
Competitive athletics are available to all 7th and 8th grade students. Students may participate in football, basketball, track, soccer, tennis, and volleyball. 7th and 8th grade students who desire to participate in inter-school athletics must have a physical examination after May 1 of the previous school year.
Athletes must complete the Athletic packet which includes: physical form, concussion form, head injury form, athletic trainer consent form and emergency card all signed by parents and athletes and turned into Ms. Soldani, Activities Coordinator, prior to participation in the sport. This packet is available in the school office or from Ms. Soldani.
Proper attitude is probably the most important aspect of a successful athletic program. The coaches will work hard and spend as much time as possible to continue this success. Each student, though, must come into the athletic program with a desire to be competitive and to display good citizenship at all times. Studies have shown that students who participate in after school activities will have a higher grade point average(GPA) and do better overall in school than those students who do nothing.
The following are some advantages you can expect when participating in athletics:
• Provides opportunity to develop your physical powers to the fullest.
• Develop responsiveness to group discipline.
• Develop lasting friendships.
• Develop self-confidence.
• Develop respect for rules and authority.
• Provide opportunities for development of cooperation, sportsmanship, initiative, and unselfishness.
• Gives a sense of belonging.
Guidelines for Athletics and Extracurricular Activities
1. Students are expected not to have any discipline problems while they are participating in the activity.
2. Any student having time assigned after school is expected to attend practice AFTER s/he has served the detention time.
3. Students must be in school at least one-half (5 class periods) of the day to participate on that day.
4. Students who have been placed on suspension (out-of-school) are eliminated from participation in school activities, which occur during the day(s) of the suspension.
5. Only those students passing five (5) classes for the previous quarter may participate in extracurricular activities and/or athletics during the next quarter.
6. Any student excused from P.E. class for medical reasons will not participate in any after school sport on the day(s) s/he is excused from P.E. class.
Removal from the athletics and/or extracurricular activities will occur for any illegal substance possessed by a student or for any behavior that we feel does not represent our school in a positive manner. Athletes must be in good academic standing (No F grades) in order to participate in weekly games. Grade reports are updated prior to events and the timing of this will be announced to athletes. These students may still practice but are not allowed to participate in games or events until they have passing grades.
NOTICE OF NON-DISCRIMINATION

The Topeka Public Schools, Unified School District No. 501 is committed to affirmative action and equal opportunity. No person shall, on the basis of age, race, color, creed, religion, sex, sexual orientation, gender, gender identity or expression, disability, national origin or ancestry be denied lawful access to any appropriate educational service, program or activity provided by the school district. The Title VI and Title IX compliance coordinator is the Assistant Superintendent for Teaching/Learning/Administration. The Section 504/Title II compliance coordinator is the Coordinator of College and Career Ready Services. For employment, the EEO/AA officer is the General Director of Human Resources. All compliance coordinators may be contacted at 624 SW 24th Street, Topeka, KS 66611-1294, (785) 295-3000. The clerk of the Board of Education has been designated to receive and redirect or handle inquiries regarding nondiscrimination policies, regulations and procedures. The clerk may be contacted by calling (785) 295-3045 or by writing to 624 SW 24th Street, Topeka, KS 66611-1294.
MISSION STATEMENTS
Topeka Public Schools

The mission of the Topeka Public School is ENGAGE students in the highest quality learning; PREPARE students for responsible, productive citizenship, and INSPIRE excellence for a lifetime.
Chase Middle School
Through the implementation of the Comprehensive, Integrated, 3-Tiered System of Supports (CI3T), all staff will guide students to succeed at their highest potential academically, socially, and emotionally.