Asbury Day School PTO
Ephesians 4:16 || Proverbs 27:17
Welcome to the Asbury Day School PTO!
What is PTO?:
The PTO is a formal organization composed of parents, teachers and staff that is intended to facilitate parental participation in school activities and support overall school success!
We are glad that you have taken a moment to learn more about us!
PTO's Vision
Making every child's potential a reality.
PTO's Mission
PTO is:

A powerful voice for all children.
A relevant resource for families and communities.
A strong advocate for the education and well-being of every child.
PTO's Purpose
To promote the welfare of children and youth in home, school, community and place of worship.
To raise the standards of home life.
To secure adequate laws for the care and protection of children and youth.
To bring into closer relation the home and the school, that parents and teachers may cooperate compassionately in the education of children and youth.
To develop between educators and the general public such united efforts as will secure for all children and youth the highest advantages in physical, mental, social and spiritual education.
PTO Values
These core values guide our decisions and actions:

COLLABORATION: We work in partnership with a wide array of individuals and organizations to accomplish our agreed-upon goals.
COMMITMENT: We are dedicated to promoting children's health, well-being, and educational success through strong parent, family, and community involvement.
ACCOUNTABILITY: We acknowledge our obligations. We deliver on our promises.
RESPECT: We value our colleagues and ourselves. We expect the same high quality of effort and thought from ourselves as we do from others.
INCLUSIVITY: We invite the stranger and welcome the newcomer. We value and seek input from as wide a spectrum of viewpoints and experiences as possible.
INTEGRITY: We act consistently with our beliefs. When we err, we acknowledge the mistake and seek to make amends.
Happy New Year 2021!!!

Prayers for a happy, healthy new year!

Chinese New Year- Year of the OX

Lunar New Year is Feb. 12th!

Let It Snow!

Winter flurries and warm wishes!
Asbury Day School BOX TOPS--KEEP COLLECTING!!!
Don't forget to continue saving your BOXTOPS for education! You can download the app or simply log in to this site:
https://www.boxtops4education.com
(We are still collecting the clipped cardboard ones, but they are phasing everything to digital. Please contact Mrs. Woods at school or Mrs. Erica Rodabaugh with PTO for more information!) Thank you!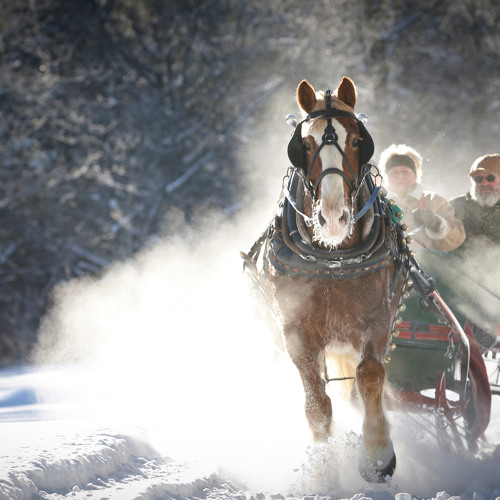 willywilliamsmusic
Walking in a Winter Wonderland by willywilliamsmusic
January Happenings:
*** $5.00 PTO dues needed by 1/29th, paperwork going home soon!***
~~~~~ January's PTO meeting is TBD ~~~~~
Sat., Jan. 16th- "Spirit Night" at Panda Express on Fairmont (all day)
Mon., Jan. 18th- MLK Day/ School Holiday
Yearly DUES, FUNDRAISING and...SPIRIT NIGHTS at local restaurants!
Come eat delicious food from local restaurants and help us FUNDRAISE!
-----------------------------------------------------------------------
Please pay your $5.00 PTO Yearly DUES this month! Paperwork will be sent home soon.
(Asbury Day School needs to purchase the ABEKA curriculum kit ($2K), several laptops for teachers and a new security system for the building).
Help us achieve our goals. Every dollar helps us earn!!!
In September we started out with $0 funds, since we are the 1st to begin a PTO
(Parent Teacher Organization) with the Day School.
Our current balance as of now (12/26) is: $553.70.
Let's keep FUNDRAISING!
Teacher Appreciation Week is May 3rd to 7th!
We have great things planned for the year, but we will need your help!
Let's make a goal of $3,500 by the end of May to purchase these much needed items for ADS!
January "SPIRIT NIGHT" @ Panda Express
"Spirit Night" at Panda Express on Fairmont!
Saturday, Jan. 16th, 10:30am-9:30pm
5230 Fairmont Parkway
Pasadena, TX
Get a lunch or dinner and Asbury Day School earns 20% of sales!
2020 - 2021 PTO Committee
President: Eileen Guinon
Vice President: Erica Rodabaugh
Secretary: Blessy Thomas
Treasurer: Joshua Guinon/ Lori Crawford
Founding Members: Reba Mathew, Gonzalo Lemus
Asbury Alpaca Smile

Proverbs 15:13




"A happy heart makes the face cheerful, but the heartache crushes the spirit."

Asbury Alpacas at Rest

Matthew 11:24




"Come to me ... and I will give you rest."

Asbury Alpacas at Play

Psalms 18:29




"With my God, I can leap over walls."
Asbury Day School PTO (ALPACAS)