The Patriot Update
Campus Closure Week of 5/25-5/29.
CLICK Play or Listen in Browser. ENJOY AS YOU READ!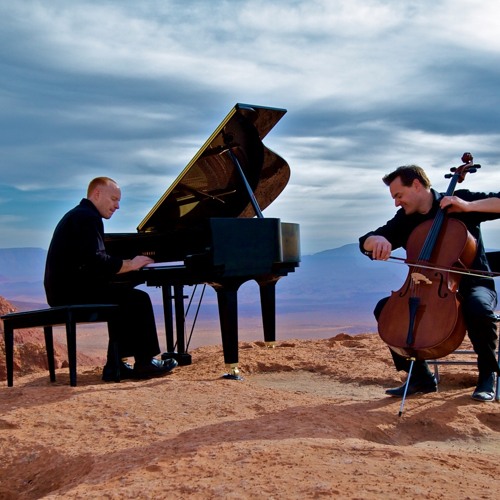 Mahmoud khamis
The Cello Song (7 More Cellos) ThePianoGuys by Mahmoud khamis
Dear Birmingham Family,
This is our final Parent Weekly of the Year. I'm excited to share that despite the many obstacles we've been faced with this school year, we continue to make progress with an increasing percentage of students (almost 60%) meeting university eligibility requirements, while also maintaining a high graduation rate (over 90%). This would not have been possible without frequent feedback provided by parents, students, teachers, and counselors. This semester has been one of the most collaborative on record and will serve to be formative in our effort to truly live the standard of a community school that listens to the many voices of students and parents. With this in mind, please take the 1 question survey using the link below to help us assess the degree to which our families are comfortable with bringing students back on campus in the fall. We don't know yet whether we will be allowed to bring our students back for 1 or 2 days in the fall to supplement online learning. However, we would like to assess if this is something our families would prefer, or if you'd prefer (due to safety reasons) to continue with a more robust 100% Distance Learning Program in the fall. Please answer the survey question to let us know. https://forms.gle/sHveJaXxTG748kVe8.

DISTANCE LEARNING IN THE FALL?
WE WANT TO HEAR FROM YOU!
JUNE 10- JULY 6
Please note that summer school will begin on June 10th and conclude on Monday, July 6th. Students will have to be ready and engaged in online summer school classes starting day 1. After a large group of our teachers had an opportunity to work with and test different online vendors, we've decided to offer Accelerate Online classes which provide all the necessary instructional material resources online and will be more user friendly for both students and teachers. Students only need their Chromebook and Summer School registration to be able to access the courses.
Students will be expected to check in with teachers via Zoom each day during the designated time for the morning and afternoon classes and should reach out to their counselor with any questions about summer school. If internet is an issue, please contact IT@birminghamcharter.com to request a hotspot for your student.
Browse through all the Parents Resources available to you!
School Year 2020-2021
As mentioned previously, our fall instructional committee continues to be hard at work drafting plans for school year 2020-2021. We will do everything in our power to provide the highest quality instruction and support possible to our students, while ensuring the health and safety of our students and staff. After much discussion, we've decided to temporarily change from an 8 period day to a 6 period day, while we are managing COVID-19. This is a temporary change to mitigate the difficulty of students managing 8 online classes. Students, who are highly motivated, will still be able to take 7 courses, but the standard student schedule will only include 6 classes in both semesters next school year.
Please note that the school year will begin on August 10th, but be on the lookout this summer for updates on our fall instructional plan.
I wish you all the best as we transition into the summer, and hope you and your family members remain well and healthy.
Sincerely,
Ari Bennett, Birmingham CEO/Principal
DREAM IT. DO IT. BIRMINGHAM!

VOTE FOR BIRMINGHAM COMMUNITY CHARTER HIGH SCHOOL!
1. CLICK ON THE LINK BELOW
2. SCROLL DOWN TO NUMBER 13 -- CHARTER SCHOOL
3. TYPE IN BIRMINGHAM COMMUNITY CHARTER HIGH SCHOOL
5. You need to vote for at least 4 other best places in order for your vote to count
***CHOOSE 4 OTHER QUESTIONS TO ANSWER IN ORDER FOR YOUR VOTE TO GO THROUGH!***
VIRTUAL HIGH SCHOOL FESTIVAL 2020
BCCHS CHOIR AND CHAMBER SINGERS!
Message from Will Ferrell: