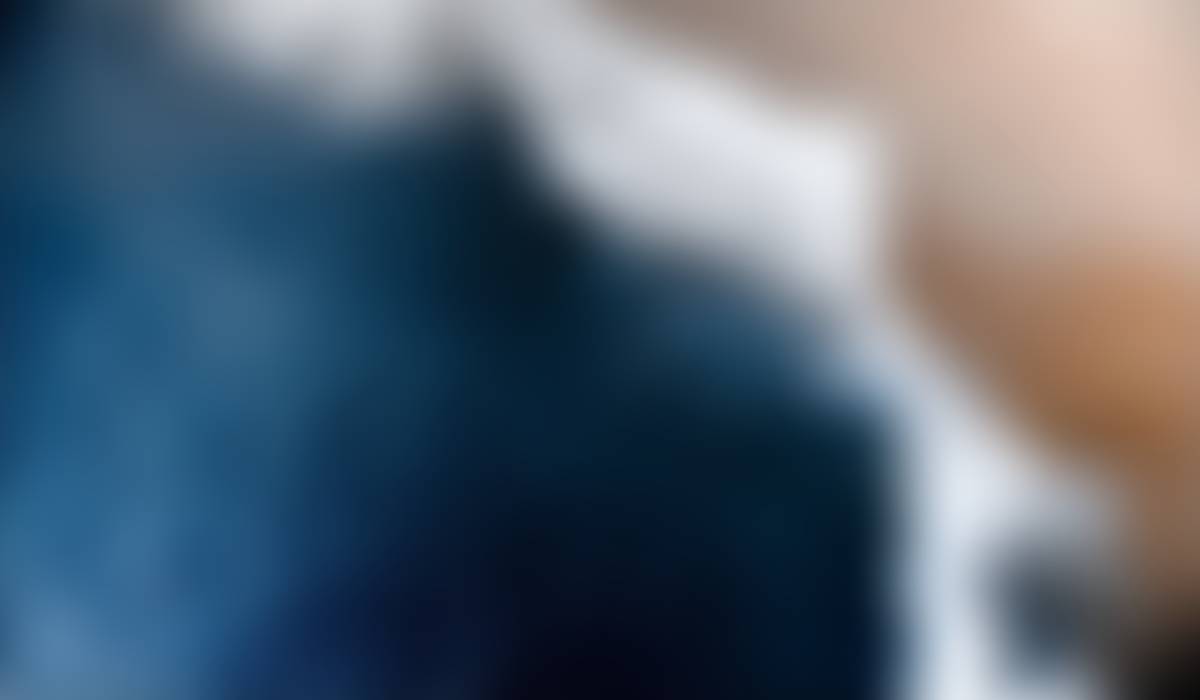 The Orca Update
Thankful for Fall - November 2023
Hello Oakland Family-
In case you haven't heard, Oakland is EXCELLENT! That's right! Through hard work, a lot of love, and targeted instruction our staff and students earned an Excellent rating on the state report card. I could not be any prouder of our staff, students, and families for working together to provide the best learning opportunities possible. While we continue to celebrate we know that we still have a lot of work to do. In order for us to continue our excellence we must focus on improving student outcomes through partnerships with our families. We will continue to focus on providing targeted, meaningful instruction and we ask that you have your students here on time, all day, every day for school. Through regular attendance and rigorous instruction we can ensure that our students are set up for success. As our first nine weeks comes to an end, I want to celebrate the huge success of our fun run, our annual trunk or treat event, and the variety of great field trip experiences that our students attended. I am looking forward to what the second nine weeks holds.
--- Elizabeth Kackley
Tuesday, November 7- Family Data Conferences - No School for Students

Wednesday, November 8- Report Cards Go Home
Friday, November 10- Veterans Day (observed)
Friday, November 17- Kona Ice/Freestyle Friday/PBIS
Monday, November 20 to Friday, November 24 - Fall Break
Friday, December 1- early release (1:05 dismissal)
Tuesday, December 5- PTO Parents Night (CD-1st grade perform)
Monday, December 4 to Friday, December 8 - Book Fair!
Visit our Oakland Elementary Website!
Information can always be found on our school website! If you notice anything out of place or missing information, please email sarah_laskowski@charleston.k12.sc.us

Absences and Parent Notes
Parents and guardians! Please be aware of our Attendance policy here at Oakland!
Parents and guardians have the responsibility to ensure that all school-age children in their care are in school and on time every day.
When a student is absent, please send in a note. You may use the template linked here and please include any doctor's excuse notes.
Only ten days may be excused by parent notes, and parents notes only excuse a medical or illness absence.
Vacation and travel are not excused absences.
Please visit our Oakland Website or contact Karen Harker about attendance and truancy.
Grade-Level Spotlight - 3rd Grade!
Math: We are off to a great start in math this year and have some wonderful mathematicians! Currently students are being introduced to multiplication and are practicing solving problems using different models, such as arrays and number lines. The kids are really excited to be learning to multiplication as this is a big skill in third grade! We play a lot of fun games to help us review and practice, like "Loops and Groups" and "Frog Jump Multiplication". It's a lot of fun to learn while playing and the students enjoy getting to work with their classmates and friends. We can't wait to see all of the wonderful things this year holds for us!
Science: Our little engineers in third grade are completing activities and investigations to learn more about force and motion. Did you know that weight on a trapeze doesn't affect how many swings it makes in 10 seconds? Crazy! Along with learning about how a trapeze works, students have been learning about how gravity and friction can affect an object's speed and distance. They have been learning about these scientific terms through investigations involving toy cars and "hopper poppers". Also, students have been learning about balanced versus unbalanced forces! When the forces of an object are unbalanced, the object moves, but when the forces are balanced, the object stays put. Our next unit in science will focus on life cycles and inherited traits. Can't wait to see what they learn when we research the life cycles of different organisms found around the world!
ELA: We really have been diving into learning challenges around the world and how students overcome them! As a group, we have studied the different types of libraries that children around the world have that are very non-traditional. We've learned that students around the world "persevere" and overcome those challenges, no matter what their library looks like! We've closely read a variety of texts such as "Nasreen's Secret School," "My Librarian is a Camel," and "More than Anything Else." Our students are in tune with how to dissect an informational text, as well as how to write about the topic!
Social Studies: Third grade is learning all about world geography! Our inquiry question we are currently studying is: "How can maps help us learn about a particular place in the world?" We have studied different types of maps, including political, climate, population, and physical maps, and we have used these maps to learn more about the different continents and oceans around the world. Students have chosen a country to research that is of interest to them, and as we learn different geography skills and concepts throughout the year, each student will apply these skills to learn about his/her country. We are looking forward to our next unit, where we will study how human activities modify the environment and we will explore more about climate, landforms, vegetation, and natural resources.
Reading Spotlight - Upcoming Winter Book Fair!
Hey families! It is almost book fair season, and this winter we are excited to be hosting a Bedford Falls book fair! Bedford Falls is the company we had at the spring STEM night, and I chose them for their wide variety of book selections, amazingly low prices, and their great support.
You may remember that in the spring, we did not have a digital payment option like the "eWallet" that Scholastic offers, but this winter we are excited to bring back the online payment option with Bedford Falls KidCredit, which works just like the eWallet. Once we get our school link, you will be able to log in and add funds to your student's account so that they can shop at the book fair without having to bring any cash. The best part of Bedford Falls' digital payment option? You can opt to a) have any additional funds refunded to you at the end of the fair or b) donate any additional funds to support book purchases for students who may not have been able to shop. We work really hard to make sure that every student has a chance to enjoy the book fair and pick a book. Bedford Falls' awesome prices make that an achievable goal, and your donations, even of a few cents at the end of the book fair, really help us to make that a possibility.
We will have digital options for purchasing books for teachers, and we are also hoping to offer a super secret VIP early shopping experience for families, so stay tuned for more information! Of course, shopping during our winter PTO night is encouraged, but be prepared for the hottest titles to sell out!
The winter book fair helps provide funding to our library, specifically, so that we can continue to offer a well-curated, up-to-date collection of books and interactive materials to our students. Currently, our collection stands at about 13 books per student and the average publishing date of the books in our collection is 2011. Our district recommends having at least 15 books per student, and an average publishing year of at least 2013, so we are working to update our collection and meet those best-practices goals. Additionally, we love to provide free books for students to keep as incentives and rewards, and we use our funds to provide things like author visits and tech tools.
The book fair begins on Monday, December 4th, with PTO night on Tuesday, December 5th! I'm so stoked for this book fair, and I can't wait to see all of our students and families ready to shop!
Reach out to Ms. L in the Library if you have questions! Sarah_Laskowski@charleston.k12.sc.us
Health Tips from Nurse Lisa
Lisa McClary, OES Nurse
It's time to schedule your child's flu vaccine for this year.
Pediatricians advise that children receive the vaccine as soon as it is available.
The American Academy of Pediatrics (AAP) recommends that all children ages 6 months and older be vaccinated for influenza (flu) this fall. Vaccines remain the best way to prevent severe illness and keep kids in classrooms.
For more information please visit:
https://healthychildren.org/English/health-issues/conditions/flu/Pages/the-flu-what-parents-need-to-know.aspx
Free COVID Home Tests Available for all Students and Staff
Tests must be picked up by parents or guardians. Please stop by the Health Clinic if you have not picked up your kit yet. There are "how to" videos on the CCSD website (along with Spanish and Portuguese versions). Please report all positive test results to nurse's office by email lisa_mcclary@charleston.k12.sc.us or call 843-763-7105
When to take an at-⁠home test:
If your child begins having COVID-⁠19 symptoms like fever, sore throat, runny nose, or loss of taste or smell, or
At least 5 days after you come into close contact with someone with COVID-⁠19, or
When you're going to gather with a group of people, especially those who are at risk of severe disease or may not be up to date on their COVID-⁠19 vaccines.
New Book Spotlight - Ancestory by Hannah Salyer
More non-fiction! Ancestory by Hannah Salyer is about the ancient art found on rocks and in caves all over the world. It's a beautifully illustrated book that gets kids thinking about who made the artwork and how they created it. Ancestory shows some of the ancient artwork and some of the tools and materials the ancient artists might have used to create them. Ancestory is already available for checkout!
-- Ms. Laskowski, Teacher Librarian
Library News - National Novel Writing Month and Battle of the Books
It's National Novel Writing Month, otherwise known as "NaNo!" This year 3rd graders are participating in NaNo and working towards writing their very own stories or novels. They are setting word count goals and typing away every day to reach them. NaNo officially begins on November 1st and ends on November 30th, and ONLY words written during those days count towards their word count. Prizes and activities will be available for students working towards their goal throughout the month!
Battle of the Books! This year, Oakland 4th and 5th graders will compete in the CCSD Battle of the Books, a competition focused on reading and the South Carolina Book Awards. Students are encouraged to read the books from the South Carolina Book Awards lists available on Beanstack and form teams to compete beginning in January. Battle of the Books sign ups will begin the week before fall break, and students need to create teams of 5 with one person as the designated team captain. Stay tuned for more information!
Beanstack Leaderboard
Oakland is well on our way to our community goal with
185,327
minutes read this year as of October 30th. That leaves us with
96,423
minutes left to read to meet our community goal! Let's do our best to BOOST our minutes and reach our goal before we leave for winter break!
5th grade is currently in 1st place with 45,222 minutes read during the month of October! 3rd grade is in a close 2nd place is 39,327 minutes read, and 4th grade trails in 3rd place with 8,046 minutes read. Honorable mention for first grade who has been working VERY hard to learn how to use Beanstack independently! They have logged a collective 2,641 minutes!
Some student highlights - Our top three badge earners are Leo L. with 45 badges earned, Valentine H. with 40 badges earned, and Eleanor B. with 39 badges earned. Students earn badges for various reading challenges.
Also, big kudos to those students preparing for the Battle of the Books by reading all of the SC Book Award Titles. So far, Emma H. has read 16 of 20 titles!
Check our infographic below to see how we're doing!
Sarah Laskowski
Sarah is using Smore to create beautiful newsletters