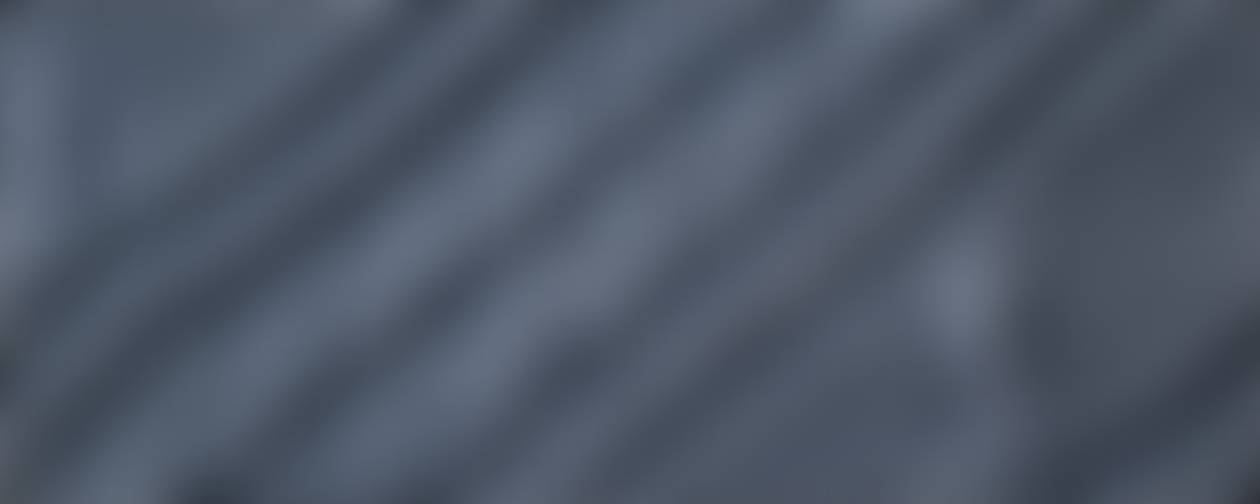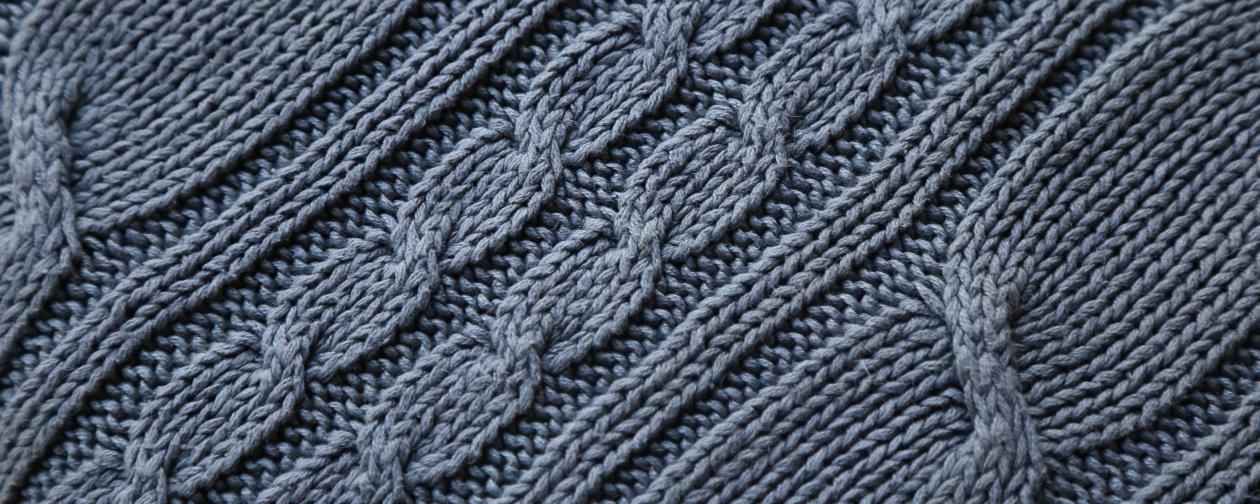 CB South High School
Updates From CB South
Updates from CB South's Student Services Department
Program Planning Information
The timeline for course registration for the 2023-2024 school year:
January 5 Curriculum Fair was held for Rising Sophomores.
Month of January Students should use this time to talk to teachers during class time and Lunch & Learn to learn more about course sequencing, levels, and elective offerings. Counselors will have open sessions to answer questions students might have about levels, sequencing, and different courses that may help them explore career and post-secondary options.
January 6 - February 5 Students will enter course selections online in Student Portal. While the portal is open, students are encouraged to see their counselors with questions about courses, levels, sequencing, and how their programming can relate to future pursuits.
February 7- March 15 Counselors will review requests, prerequisites, graduation credits, and will address all questions and concerns with students. Any changes must be communicated by students to their counselors as they will no longer have access to make changes themselves.
March 24 Verification of course requests will be available on the student portal. Students and parents should review for accuracy at this time and see their counselor with any final changes.
March 31 All changes to requests must be submitted to a counselor by this date. No changes will be allowed for the 2023-24 school year after March 31 unless it is due to a level change supported by the recommending teacher or a failure to meet a prerequisite.
Post-Secondary Planning for Sophomores and Juniors
Sophomores & Juniors are encouraged to schedule appointments with their counselors during the month of January to review how course selections can help them explore careers and interests they might pursue after graduation. Whether the plan is to go to college, go to work, or they just aren't sure, there are steps that can be taken now to prepare for life after high school. At these meetings counselors can also review credit accruals to ensure all graduation requirements are being met. Since the window for course request registration ends on February 5th, we encourage students to have these conversations prior to that date if they are looking for course selection advice.
Juniors who plan to take SAT's or ACT's this spring should start to make a timeline and register for their desired tests. Please see the Testing Page on the Student Services website for links to College Board and ACT websites which will give testing dates, registration deadlines, and useful information.
Scholarships in Naviance (Seniors)
As college application season winds down, SENIORS will notice that scholarship season picks up! Aside from the various scholarship databases students can use to find scholarship opportunities, we strongly recommend that seniors visit the Scholarship List in Naviance every week for newly added scholarships. Many of the posts are LOCAL scholarships, meaning the scholarship organizations are exclusively looking for candidates from our school, district, or region. This list will begin to grow weekly after the new year!
CB South's School Store
Great News! The School Store has partnered with Kampus Klothes to create a convenient shopping experience for parents, students, and staff! Check it out here!

CB South Speech and Debate Club
CB South Speech and Debate Club is an open forum for scholarly discussion and a place to become better thinkers/public speakers. The club will be hosting meetings during lunch and learn to teach students the different components of a successful speech/debate. Topics include types of debate, fallacies, speech delivery, and more. In a collaborative and informative environment students will gain experience in research, writing, and speaking. All levels of experience are welcome! If you are interested in getting updates about club meetings, please reach out to the email nsaft@cbsd.org to be added to our email list.
Titans Connect
On December 20th, Titans Connect celebrated the holiday season in the CB South Library with lots of smiles, singing, and fun. After catching up with friends, students played holiday bingo and sang karaoke with their buddies. The karaoke crowd was rocking the holiday tunes and more! Thanks to all who attended. We hope you had a joyous holiday and have a Happy New Year.
Keystone Exams Continue Next Week!
1st Semester Final Exam Schedule
The 1st Semester Final Exam Schedule is as follows (subject to change due to winter weather):
Monday, January 23rd - Elective Exams given during regularly scheduled classes throughout the day.
Tuesday, January 24th - World Languages and AP Computer Science given during regularly scheduled classes throughout the day.
Wednesday, January 25th - English and Social Studies Exams at the following times:
-English Exam - 7:30 AM - 9:00 AM
-Social Studies Exam - 9:15 AM - 10:45 AM
Thursday, January 26th - Math and Science Exams at the following times:
-Math Exam - 7:30 AM - 9:00 AM
-Science Exam - 9:15 AM -10:45 AM
Additional Information for 1/25 and 1/26:
-Students report IF they have an exam scheduled for that day.
-Students who are part of the PASA program report for a 1/2 day of school.
-Transportation is only provided in the morning and mid-day (10:45 AM) for high school students. (either to go home from final exams, or from AM MBIT - or go to PM MBIT).
-MBIT students should continue to attend MBIT programs if they are not taking a final exam.
-Transportation will be provided to all MBIT students as normal.
UNICEF Unite Club
The UNICEF Unite club will be collecting clothing donations for the month of January. Drop off boxes are in each house office and all clothing will be donated to In Full Swing Thrift which benefits A Women's Place. Please bring clothes in good condition!
Good Sportsmanship!
We hope that everyone will continue to support our athletic teams during the winter season. South prides itself on good sportsmanship on the part of players and fans alike. Please keep the following in mind as you cheer for our teams this season:

The use of profanity and vulgarity is unacceptable at athletic events. Please do not engage in inappropriate or demeaning chants during games. Students who do not comply with this expectation will be ejected from the games and will face disciplinary consequences. Let's focus on supporting our team, not degrading the opposing school.


Entering/Rushing the athletes' area of play is prohibited and dangerous to security, teachers, spectators, and the athletes.


Students are not permitted to bring purses, draw string bags, backpacks, food, or beverages to any athletic event in the winter season.


Students are prohibited from trespassing on the property of any school in the Central Bucks School District or on any property in any other school district. Damaging school property or engaging in any other activity that inconveniences the other school's staff is strictly prohibited and will be considered vandalism, resulting in disciplinary and legal consequences. Please do not jeopardize your good standing by engaging in this type of unacceptable behavior.


All Central Bucks School District and Central Bucks High School South's polices apply to students at athletic events. Please be advised that coming to an athletic event under the influence of alcohol or a controlled substance is not only extremely dangerous, but also violates School Board Policy 227. If a student chooses to attend a CB South athletic event while under the influence, law enforcement will be notified and a suspension will be imposed.
CB South's Administration respectfully requests that parents monitor their child's whereabouts and actions before athletic events at CB South. Please be aware of your child's plans before the event, how they will safely get to the event, and how they will safely arrive home from the event.
We hope that you continue to show your enthusiasm and school spirit as we enter the fall athletic season. The Faculty and Administration at CB South has always considered your ability to support our teams in a positive and respectful manner as one of our key points of pride. Please join your classmates in continuing this proud tradition.
CB South Athletics
Boys' Basketball
The Boys' Basketball program posted a 1-1 week as the Titans lost a tough game on the road to Spring-Ford on December 27th 43—26 but were able to pick up a big win over visiting Neshaminy on Tuesday, January 3, 45-38. CB South held the lead for effectively the entire game and managed to hold off a late rally from Neshaminy to secure the important Suburban One League win. The Titans return to action on Friday, January 6 when they host Council Rock North.
Girls' Basketball
The Girls' Basketball team traveled to Garnet Valley High School over break to compete in their Varsity Club Holiday Tournament. On 12/27/22, the girls took on Downingtown East and came out with a 35-31 victory to make it to the championship game. The Titans were led by 12 points from Ella Wheeler and 10 points from Mia Klein. On 12/28/22, the faced Great Valley in the championship game. The Titans brought home the championship after a 47-39 victory. The Titan were paced by Yoyo Samayoa with 14 points, Gabby Tropea with 8 points, and 7 from both Casey Balkir and Ella Wheeler. Mia Klein was names to the All-Tournament team and Yoyo Samayoa was named tournament MVP.
On Tuesday 1/3/23, the Titans jumped back into SOL competitions by traveling to Neshaminy High School. Although the girls were down almost 20 points at one point they battled back and tied the game at 51 with 1 minute left in the game. Unfortunately, the Titans came up short losing 56-54 but fought hard until the end. The girls travel to Council Rock North on Friday for a 4:30 JV game and 6:00 Varsity game.
Winter T&F
The South Boys' and Girls' Track & Field teams closed out the 2022 calendar year in great fashion over the break. The boys competed at TFCA of GP association meet #3, and both teams competed at the annual RJBIC Invitational at Lehigh the Thursday before New Year's. For the girls top 10 places included Laila Johnson 8th in the 60m Dash, Julia Pye 4th in the 800, and Riley Rooney WINNING the mile. All 3 ladies' performances qualify them for the DVGTCA Meet of Champs, while Pye and Rooney are both ranked 4th in the State in those respective events. Other top performances at the meet for the girls included CJ Haney (200) and Devlyn Faber (High Jump) both placing 7th, the 4x200 relay (Johnson, Haney, Kate Porter, Emily LaFratta) and the 4x800 relay (Sophia Woodcock, Haley Helsel, Kyra Schollin, Kaeley Jucweicz) both placing 9th. Lastly up and coming 9th grader Erica Dombroski placed 13th in her first ever Triple Jump competition! On the boys side the Distance Medley Relay of Evan Morrow, Ryan Dierfield, Michael Polak, and Kenny Konopka placed 2nd overall qualifying for the TFCA of GP Meet of Champs. Senior and recent West Point commit Aiden Carey added 2 more Champs qualifying marks to his resume: placing 4th in Triple Jump and placing 3rd in the High Jump. Junior Lucas Knappenberger WINNER of Pole Vault with a jump of 13 feet. Currently Knappenberger ranks 9th in the State, while Carey is ranked 14th, 11th, and 8th overall in the Long Jump, Triple Jump, and High Jump respectively. Other top performances go out to Ethan Cunningham placing 6th in the 200, Sury Khadka placing 8th in the 60m High Hurdles, and a plethora of sprinters setting season bests in their respective relay events.
After a January week of warm training, both teams will be back at their respective association meets: Girls will travel on Friday, January 6 to Alvernia, while the Boys will travel to Lehigh on Saturday, January 7. Best of continued luck to all competing.
Swimming
The CB South Swimming program had an awesome week of training over break. We were practicing from 8-11 everyday with some dryland or weightlifting component before our swim workout. Throughout the break we did some very strenuous "test sets" that were meant to push the athletes to see what their aerobic capacity and physical endurance was like at this point in the season. The payoff from this week of training was apparent in our meet last night against CR South with countless not only season bests but all-time personal bests. I am very proud of their hard work through break, and we are already seeing the great payoff of these athletes training and team focused mindset. I look forward to our many meets in the month of January.
Wrestling
Over the break, the wrestling team capped of the 1st third of the season at the always tough Trojan Wars out in Chambersburg. Led by Jr. 107lb. Zach Thomas, who was our lone medalist. Zach placed 6th in this 49-team tournament. Jr. Jake Neill (139lb) dropped a controversial 0-2 Sudden Victory loss in the blood round. Seniors Gabe Whittington (133lb) and Brian Schmidt (172lb) went 2-2. In JV action: Fr. 107lb, Vince Mokos earned 2nd, while it was a family affair at 215lb with Jr. Kieran Padgett taking 3rd & younger brother Fr. Tristan Padgett finished 5th.
This past Wednesday, the team began SOL Colonial competition by dominating CB West, 52-17. 10 Titans bagged their buck in the 13 individual bouts. Five of those wins were quick and decisive by 1st period pin from Skyler Speak (Sr./189lb), Nick Stoughton (Sr./215lb), Collin Goetter (Jr./Hwt), Gabe Whittington & Jake Neill. Rocco Derkacs (Sr./145lb) secured a 11-2 major decision while John Shields (Fr./121lb) and Peter Carmody (Jr./152lb) earn decisions. Vince Mokos picked up a forfeit. Brian Schmidt's 2nd period capped off this fun and energetic dual and had the fans and team bench jumping.
Next competition: This Saturday (1/7) at the Rock Yard Dual hosted by CR North 8:30am & next Wed. (1/11) at league foe, Souderton 6:30pm.
Golf
Noah Moelter earned special recognition as he was named The Reporter/Times Herald/Montgomery Media 2022 Golf Player of the Year. He also received First-Team All-Area golf honors for his exceptional senior season. Teammate Emma Reilly also received recognition as she was named All-Area Second-Team.
Special Announcements
On Thursday, January 19 CB South Athletics will host a special presentation by Dom Fusco for all student-athletes, coaches, and parents who would like to attend at 7 p.m. in the Forum Room. Dom will discuss the how student-athletes can become the best version of themselves and reach their full potential, through the multiple areas of their life that must receive focus and attention that go beyond what happens in the weight room, on the field, on the track, on the court, etc. He will share his story of how he went from injured and riding the bench to team captain and all-conference player by taking a holistic approach to training and giving practical tips and tricks for the student-athletes to incorporate it in their own lives. Please join us for this very insightful conversation.
Attention CB South on Tuesday, January 31 your CB South Titan will host crosstown rival CB West in the annual Coaches vs. Cancer game. Join us here at the Main Gym as we come together to raise awareness and money for this special cause as well as watch the Titans and Bucks battle it out on the court. There will be food, prizes, apparel, and much more. Come out, be loud, and let's team up to boxout cancer. Games times are JV Girls at 4, Varsity, Girls at 5:30, and Varsity Boys at 7 p.m.
Attention CB South students, if you are 16 years old or older you have a special opportunity from the PIAA. The PIAA is looking to build its officials ranks and have waived the fee for its Junior Officials Program. All students who go through the course will have the opportunity to make money officiating middle school through 9th grade sports, even at their own high school. For more information visit the link below.
Jason Bucher
Jason is using Smore to create beautiful newsletters