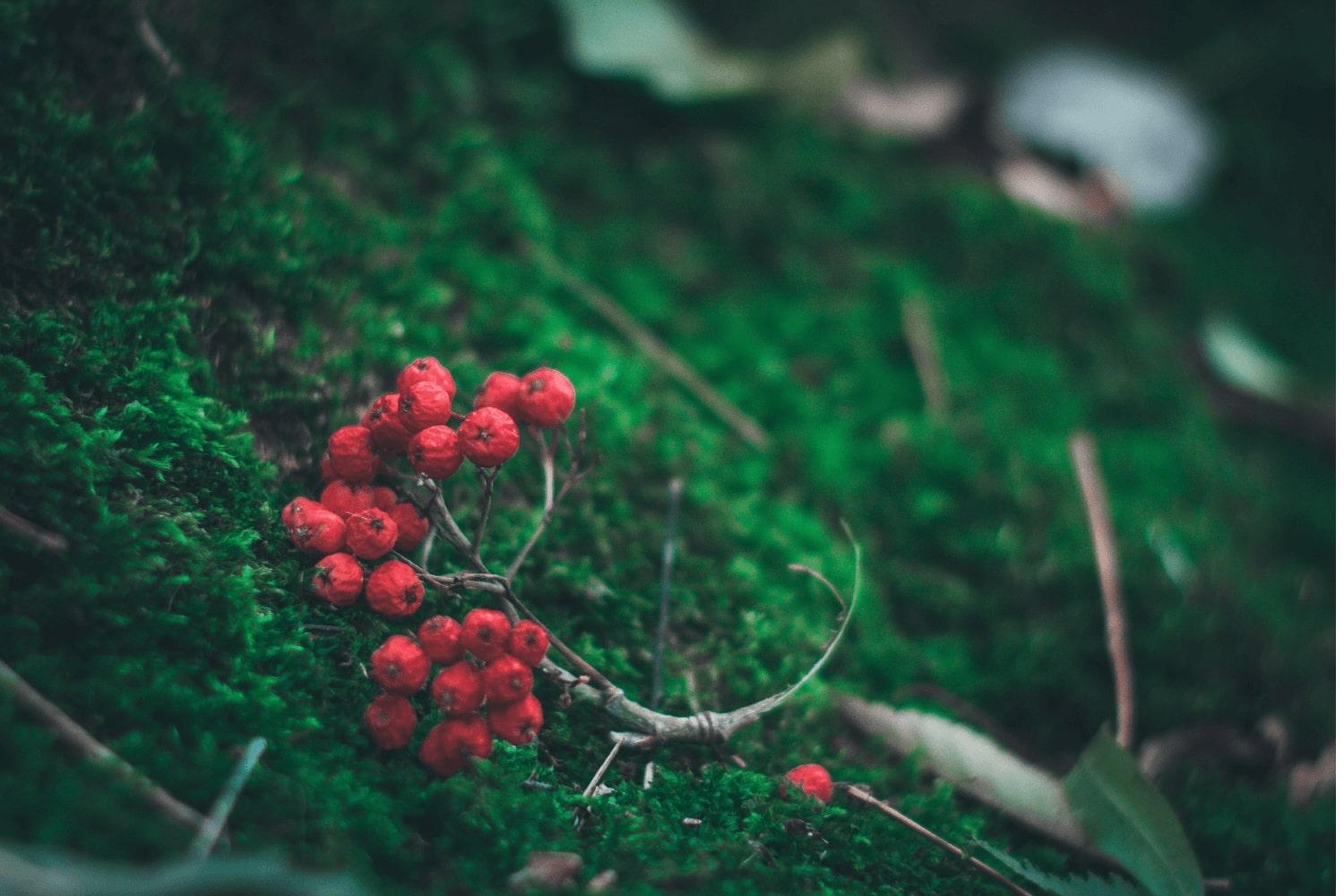 Deretchin Digest
December 2023
A Note From Mrs. Oliver
Welcome to the month of December! During the next several weeks, our amazing teachers are planning to have many exciting activities and events for our students and families to enjoy. Although this is a busy time of year, we will continue to help ensure that our students are engaged as they learn many new things while they work hard each and every day. Your continued support and involvement in your child's education are greatly appreciated. As the holidays approach, we hope that you will enjoy every moment of this exciting time with your family.

Sincerely,

Tina Oliver
Upcoming on the Deretchin Calendar
December 4-8- Winter Wonderland

December 5- Band and choir concerts, 5:30 and 6:30
December 6- 4th-6th SS CFA #2, Character Club, 3:30
December 7 - Orchestra concert, 6:00
December 8- Ambassador Celebration Ceremony, 9:15
December 12- Spotlight Ceremony, 9:15 in cafeteria, 4th Science CFA #2, 6th grade rescheduled "Turkey Trot," 1:55
December 14- Kindergarten field trip, Holiday parties-PK, 1st, 4rd, 3rd, and 2nd
December 15- Holiday parties-K, 5th, and 6th, Early Release, 12:10

December 18-January 2- Winter Break
January 3- Students return
Attendance Counts at Deretchin
As we enter this holiday season, we want to reinforce the importance of school attendance. Every year, absences spike in the weeks before and after winter break. This holiday season, the best gift you can give your child is a good education, and the best place to get that education is in school. Our teachers will be teaching, and our students will be learning, right up until vacation starts. We greatly appreciate your support.

Counselor Presentations Dates
Counselor's Corner
Character Pillar of the Month: GENEROSITY

Habits of the Week:
Give something without expecting something in return.

Tell someone you appreciate them.

Do something kind for someone else.
UPCOMING DATES:
12/6/2023 Character Club 3:30 PM-4:30 PM
12/8/2023 Ambassador Awards 9:15 AM-10:00 AM
12/12/2023 Spotlight Ceremony on GENEROSITY 9:15 AM
1/10/2023 Character Club 3:30 PM-4:30 PM
Referral Requests for Gifted and Talented Testing
Referral requests are now open for the Conroe Independent School District Gifted and Talented program. Although the testing will not take place until late January, referral requests are accepted at this time. Referral requests can be made by the parents and/or campus staff. It is recommended that parents of 2nd grade students wait until CogAT scores have arrived before nominating their child because CogAT scores are part of the GT assessment. If you are interested in referring your child, you may want to discuss this with your child's teacher. Referrals will be accepted October 2- December 15, 2023. Visit the website Gifted & Talented - Conroe ISD for referral forms. In the middle of the page is a Referral Forms link. Please fill out the Referral Form and the Parent Survey. You can submit these documents electronically to jhendon@conroeisd.net or you may return the forms to your child's teacher. If you have any questions please call or email Jenna Hendon, GT Coordinator, at jhendon@conroeisd.net or 832-592-8828.
ECSE News
ECSE Newsletter – December
December is such an exciting time of year for our students! We want to wish all of our families a happy holiday season and wonderful winter break. Don't forget that December 15th is an early release day for students. Please watch for information about that day's schedule. Winter break is from December 18th – January 2nd and students return to school on January 3rd.
In Ms. Almquist's and Mrs. Palm's classes, students will be making a gingerbread house and reading different versions of the gingerbread man. Other topics that they will be talking about in class will be celebrations around the world including Christmas, Hanukkah, and Kwanzaa. Please let the teachers know what holiday your family celebrates so they can emphasize that holiday with your child.
Ms. Heide's class will also be reading variations of the gingerbread man story and making some holiday crafts that will incorporate fine motor skills. They will also be practicing counting with one to one correspondence and sorting by color and type using holiday manipulatives. Learning new holiday songs is always another fun activity for the month of December.
Have a wonderful break with your family and friends!

Pre-K News
Wow! We made it to December, and your kids are halfway to Kindergarten! As always, we are continuing to work on letters and sounds as well as the formation of writing those letters and drawing objects. This month in math, we will be working on counting and cardinality. In science, we will be studying objects in the sky. In social studies, we will learn about different celebrations around the world. We will be having our holiday party December 14
th

@ 8:30am and hope to see you there!
Kindergarten News
We are so excited for the month of December. We will continue our reading superpowers unit and continue to add new strategies to our toolbox. In writing, we will continue stretching out words and adding details to our stories. In math, we will begin joining and separating but continue to practice counting forward and backward from 20, and forward to 100! In science, we will study rocks, soil, and water. In social studies, we are so excited to learn all about different holidays, cultures, and customs. Some important dates to take note of:
December 1st- Gingerbread day
December 4th- Rudolph day
December 5th- KINDERGARTEN Polar Express Day (wear your pajamas)
December 11th- Grinch day! (Secret for students)
December 14th- KINDER Field Trip
December 15th- Holiday party
First Grade News
We are excited to begin a new winter month of learning with our amazing first graders. Students will have the opportunity to share and present a holiday family tradition with the class this month. As we listen to the holiday tradition presentations, students will be able to compare commonalities and differences from our wonderful families, as well as learn about holiday traditions from other countries. Readers will begin a unit on traditional literature and visit favorite fairytales. Writers will sharpen their writing skills as they learn the elements of letter writing. All the first grade teachers are so happy and proud to see the excitement and growth with this new type of writing. Students will also have an opportunity to practice letter writing during this holiday season. Our dragons will become experts in studying the seasons and weather this month. Mathematicians will build a stronger place value foundation by learning to identify standard numbers in various ways. Students will build and draw numbers in pictorial form with base ten blocks, expanded form, and identify the number of tens, ones, and hundreds. Please continue to skip count out loud by twos, fives, and tens forward and backward and practice automaticity of math fact recall.
Please encourage your child to continue reading over the holiday break to keep reading skills strong. Our month would not be complete without sending each of you heartfelt wishes for a beautiful and restful holiday season. We are grateful for all our First Grade Dragons and their wonderful families. See you at our holiday party.
Second Grade News
Second graders are enjoying writing letters to their friends and family this month. We can't wait to write letters to authors, teachers, and our favorite characters. We are practicing our best handwriting, as well as focusing on correct sentence punctuation when writing. Readers are learning that literary non-fiction books are true stories. We are researching people using biographies, learning about inventions, and hearing heartwarming stories about dog rescues! Please continue to read every night for at least 20 minutes, and ask your child comprehension questions before, during, and after reading to you.
Our mathematicians are extending their place value and number sense by using numbers to 999. We will review double digit addition and subtraction daily, as well as adding money and telling the time to the nearest minute.
We are incredibly excited to make and share our culture projects with our classmates! A letter went home about this on pink paper. We can't wait to find out more about your family ancestry and culture. Second grade will have a cultural feast on Friday, December 8th in class. If you are sending store bought food items with your project, please send them on this date.
Scientists will learn about magnets, forces, and natural and manmade resources this month.
Have a safe, happy, and healthy holiday season!
Third Grade News
Math - We are in the middle of our multiplication and division unit. Please continue to practice those multiplication facts. We have been learning all about the different strategies (equal groups, arrays, area models, jumps on a number line and strip diagrams) to solve multiplication problems. We have also shown how multiplication and division are related and built some fabulous fact families.
Science - We will finish up our space unit and learn how natural resources are useful in products and materials such as clothing and furniture. We will also learn how soils are formed by weathering rocks and decomposition of plants and animals.
Social Studies - We will continue learning about the history of our country; the early colonies and the creation of our nation.
Reading - After finishing our nonfiction unit on December 4th, we will be moving into our poetry unit. Students will learn how to understand the meaning of poetry by visualizing and inferring using text evidence from the poem. Students need to be able to identify the narrator in a poem (point of view), describe the characteristics of different forms of poetry, make inferences, explain the structural elements of poems, and identify and explain the use of figurative language.
Writing - We will also begin poetry in writing. Students will use the writing process in order to generate meaningful poems that show their knowledge of sensory details and poetry conventions.

Fourth Grade News
ELA
Calling all poets!
We've started our poetry unit in both reading and writing! We are discussing the different types of poetry such as narrative, lyrical, humorous, concrete and free verse. The elements of poetry that we are discussing are stanza, line, rhyme, meter, rhythm, theme, mood, imagery, and figurative language. Figurative Language will be a central focus in our study since it is an integral part of understanding poetry. The figurative language concepts we will be discussing are metaphors, similes, personification, alliteration, repetition and onomatopoeia, and hyperbole! We will practice identifying all of these concepts through annotation of poems.
We will be applying all of these concepts as we read the book Love that Dog and mirror the poems that we find there! It's a great time to be a 4th grader in ELA!
Math, SS, Science
We are finishing up the first part of the multiplication and division unit. We will learn about area models, partial products and quotients. Interpreting remainders and strip diagrams with equations will complete this part of the unit before the holiday break.
In science, we are learning about the patterns of change this month. This includes moon phases, seasons, and shadows. The students have so much fun with this unit and all of the real world connections within it. The students will really enjoy entering into the weather portion of this unit after the break.
During this month in social studies, we will be learning about the Spanish Missions and moving onto the Mexican Era.
FIFTH GRADE NEWS
Math
Students will be learning how to simplify numerical expressions by following the order of operations. In our advanced class, students will be finishing our Unit on multiplying and dividing fractions. All classes will participate in a special activity in math this month and it's sure to be a treat when they share with you their "Joy in a Jar"!
Language Arts
Students will be analyzing elements of poetry, with a strong focus on inferring the author's meaning and creating mental images of what they are describing. We will also cover figurative language as this is used very often. For writing, students will write their own poems! Some types of poems they will write include haikus, acrostic, shape, and more.

Science and Social Studies
In science this month, our focus will be on Space Science! Last month students reviewed rotation and revolution and learned how to tell the time using shadows. We will continue to review those important concepts in December and also learn about the physical characteristics of the Earth Moon and Sun.
In social studies, we will be learning about the United States government. Specifically we will be learning about the Constitution, Bill of Rights, and branches of government. To conclude our month, we will be completing our thinking like a historian project! We are very excited to see the final products!
SIXTH GRADE NEWS
It's hard to believe that we are already at the halfway mark of our school year. It seems to be flying by. Winter Break is right around the corner and we have lots of important learning to accomplish between now and then. Please be on the lookout for information about our holiday party on December 15th at 10:30. This is a half day.
In language arts, sixth graders are wrapping up their nonfiction unit that includes text features, text structures, and biographies. We are in the process of moving on to our poetry unit. We will finish up this semester with a quick drama unit. We love drama and poetry because we get to see a creative side to some of the kiddos that other units don't showcase as well. There is usually an ample supply of dramatic flair amongst sixth graders.
In science, we are finishing up our average speed unit and starting our energy unit this week. In social studies, we are about to embark on a journey overseas! We will be starting with Europe and learning about cultures, geographical features, economy and government.
In math, we are starting to work on our integers and expressions unit. The students are learning how to solve integer operations as well as determine what expressions are and how to write them. Once we master this, we will move towards working on equations and inequalities and solving and writing them as well.
The sixth grade team would like to take this opportunity to thank all of all our families for your support in the first semester. We wish you all the happiest of holiday seasons and look forward to another amazing semester in 2024!
Music News
December Newsletter We have several exciting events coming up in the music department this December! In grades PreK-4, we are learning winter and holiday themed songs and games that use our steady beat and note reading skills. 1st graders will focus on quarter note, eighth note and rest. Kindergarteners will sing songs and play games to identify different voices and high and low sounds. 2nd grade will focus on five melody sounds- so, la, mi, re and do - while 3rd and 4th grades are adding fa and low sol. They will also work with the rhythms quarter note, eighth note, rest, half notes and sixteenth notes. 4th grade students are also learning to read note names and how to count rhythms on numbered beats. In addition, 3rd graders are hard at work on their musical, "Let's Eat," to be performed on February 1, 2024. Happy Holidays from the Band Directors! We are BEYOND proud to say we had 5 students make the CISD 6th Grade Honor Band after their auditions in November! The 5th and 6th graders are now in full swing with their Holiday music for the Band Holiday concert on December 5th at 5:30pm. We hope to see everyone there! In orchestra, both 5th and 6th graders are working on their music for the Winter Concert on December 7th at 6:00 pm. This is a big occasion for the 5th graders, since this is their first performance for an audience. In addition, we are proud to announce that seven 6th graders made the CISD Honor Orchestra after auditioning on November 12th. We are looking forward to their performance on January 20th at McCullough JH. Intermediate General Music has had a great time working on holiday songs on their recorder, ukulele, piano and vocal skills. Both the 4th Grade and Intermediate choirs are hard at work on music for their Winter Concert on December 5, 2023. They are also excited to sing at The Woodlands High School's Band Booster Holiday Market on Saturday, December 2nd. 6th Grade Choir students are beginning to work on music for the CISD Intermediate Honor Choir Auditions in January.

Thank you,
Melody Childs-Music/Choir
Michelle Gastler-Music/Band
Andrew Wilson-Music/Band
Alex Marte-Music/Orchestra
Art News
In the art rooms, we are discussing the Elements of Art and using them as a foundational guide to critique artwork. The students have been having a great time brainstorming their own ideas to create a sculpture using cardboard. Our recent TAB (Teaching for Artistic Behavior) style of teaching has been enjoyable to watch in the classroom. Students are given 3-4 different studio choices, and they get to take on the responsibility of creating what they want to create. We will begin the process of selecting Western Art soon. Selected works will be voted on by our Deretchin teachers, and the Top 10 pieces of art that are chosen will be represented at our upcoming Western Art Show in 2024.
PE News
The Turkey Trot was a blast! Students put their speed and endurance to the test while improving their quality of health. The loud cheers from the spectator area encouraged our runners to move quickly. Congratulations to everyone that participated in this fast-paced race! Due to the rain, our 6th grade students will have a make-up run on December 12.
In December, we will continue our volleyball unit and begin working with short jump ropes. Did you know that jumping rope boosts your heart rate and improves coordination? This month we will also get active by participating in holiday activities that promote a healthy heart, good sportsmanship and fun for all.
Please remember that safe, comfortable athletic style shoes are very important for your child to wear when they attend P.E. class. Flip flops, open-toed shoes, Crocs, boots, shoes with high heels, and slippers are not safe shoes.
We wish everyone a very Merry Christmas and a Happy New Year!
Coach C (Mary Chernitsky), Coach Parra (Tammy Parra), Coach Langthorp (Riley Langthorp) and Coach Wolf (Gavin Schindewolf)
Registrar News
Reporting a student's Absence:
Do ONE of the following to report a student absence:
Make sure you provide the child's first and last name, grade, homeroom teacher, and the dates/ reason for the absence.
-Report an absence by submitting a Google Absent form - https://forms.gle/Gafb6mQnSdvWq6P18
-Report an absence by handwritten note or a doctor's letterhead: Give to student, and they can give to the teacher, or drop it off with the Front Office.
-Report an absence by email: Cory at cognisty@conroeisd.net
-Report an absence by fax: 832.592.8780
Library News
Library News!!
I cannot believe we're in the month of December. I don't know about you, but this school year has flown by. In the 3rd quarter, I'd love to have you volunteer in the library. Here's the Signup Genius link if you're interested:
http://tiny.conroeisd.net/CaqTw. Also at the end of the 3rd quarter we'll be having our Scholastic Book Fair. Look out for the Signup Genius in January/February for that.
If you have any questions feel free to email me at CMattern@conroeisd.net.
Happy Reading,
Cristofer W. Mattern
Library Media Specialist
Clinic News
Holiday Parties and Allergy Aware Classrooms
With holiday parties just around the corner please don't forget to check if your student's classroom is an "Allergy Aware Classroom". Allergy Aware Classrooms are an indication that a student within the classroom has a food allergy. While planning to bring items to the holiday party this is important to note to help prevent any exposures to allergens. Thank you in advance and Happy Holidays.
Flu season is upon us. If your child has test positive for Flu please notify the campus. Conroe ISD campuses report Flu information to the local health department to help provide accurate real time data to our community. When you call the front office to report your student's absence just left them know that your student tested positive for Flu A or Flu B. Below are recommendations from the CDC to help reduce the spread of Flu during this time of year.
Take time to get the Flu Vaccine
Stay home when you are sick (temperature > 100F, persistent coughing, etc.)
Wash hands with soap and water
Cover you cough and sneeze
Avoid touching eye, nose and mouth. This is how germs spread.
PTO News
Winter Wonderland Info:
MONDAY, December 4 - Friday, December 8
Get ready to purchase holiday gifts at the PTO's Winter Wonderland Holiday Store! This annual event offers students the opportunity to buy gifts for their family and friends. Students can visit the store with their homeroom class following the schedule on the reverse side of this page.
· Winter Wonderland accepts cash and checks made payable to "DERETCHIN PTO".
· Most gifts range from $1.00 to $5.00, with most gifts ranging between $2.00 to $4.00. This year we will have a small section of $8 items. There is no additional tax on any of the items.
· Gifts are available for all family members, including pets.
You can use this shopping list so no one will be forgotten:
The Conroe Independent School District (District) as an equal opportunity educational provider and employer does not discriminate on the basis of race, color, national origin, sex, religion, age, or disability in educational programs or activities that it operates or in employment matters. The District is required by Title VI and Title VII of the Civil Rights Act of 1964, as amended, Title IX of the Education Amendments of 1972, the Age Discrimination Act of 1975, as amended, Section 504 of the Rehabilitation Act of 1973, the Americans with Disabilities Act, as well as Board policy not to discriminate in such a manner.
For information about Title IX rights or Section 504/ADA rights, contact the Title IX Coordinator or the Section 504/ADA coordinator at 3205 W. Davis, Conroe, TX 77304; (936) 709-7752.
Tina Oliver
Tina is using Smore to create beautiful newsletters