IYANLA VANZANT
Diamond Johnson
PROFESSIONS:
Inyanla Vanzant has multiple professions. She is considered as :
A inspirational speaker

spiritual teacher
life coach
author

BACKGROUND INFORMATION :
Iyanla Vanzant was born September 13, 1953 in Brooklyn, New York. Her born name was Rhonda Eva Harris. She was given the name Iyanla after she was initiated as a priestess which meant great mother. Iyanla Vanzant mother died of breast cancer, which left Iyanla motherless at the age of 3. Also she was raped at the age of 9, she had her first child by the age of 16, and by the age of 21 she had three children. Iyanla was in a physical abusive relationship for nine years, within those nine years she tried to commit suicide. One morning she got up early and escaped with her kids, she no longer wanted to suffer. Later in her life she had remarried twice and got divorced twice.
EDUCATION:
Iyanla graduated from Summa Cum Laude. She attended Medgar Evers College and Virginia Union University. Iyanla got her doctors degree in law from the City University of New York Law at Queens College. Iyanla also has a Master's Degree in Spiritual psychology.
5 Tips For A Better Life | Iyanla Vanzant
ACCOLADES OF IYANLA :
In 1992 Los Angeles mayor Tom Bradley named October 21st "Tapping the Power Within Day" in honor of a workshop she presented in that city for African-American women.
In 1994, the National Association of Equal Opportunity in Education,
named her Alumni of the Year.
Awarded an "Oni" by the International Congress of Black Women as one of the nation's unsung heroes.
In 1999 she was listed among the 100 Most Influential African-Americans by Ebony magazine.
She was awarded the 31st NAACP Image Award for "Outstanding Literary Work, Non-Fiction" for Yesterday I Cried.
Earned her first Honorary Doctorate Degree, Doctor of Humane Letters, from the City University of New York.
In 2000, she earned her second honorary degree, Doctor of Divinity, from the Theological Seminary in Atlanta.
Ebony has named her one of their "55 Most Intriguing People.
Vibe magazine tabbed her one of "100 Leaders of the New Millennium.
Newsweek included her as one of the "Women of the New Century."
SOME BOOKS WRITTEN BY IYANLA :
Acts Of Faith : Meditations For People Of Color (1993)

Interiors: A Black Woman's Healing In Progress (1995)
Faith in the Valley (1996)
The Spirit of a Man (1996)

Acts Of Faith: Thought-for-a-Day (1996)
The big book of faith (1997)
In the Meantime: Finding Yourself And The Love You Want (1998)
Yesterday I Cried (1999)
Until Today! (2000)
Living Through the Meantime (2001)
Every Day I Pray (2001)
Until Today Cards (2002)
Up From Here (2002)
Tips for Daily Living Cards (2003)
Tapping the Power Within (2008)
Peace from Broken Pieces (2010)
Forgiveness (2013)
Trust (2015)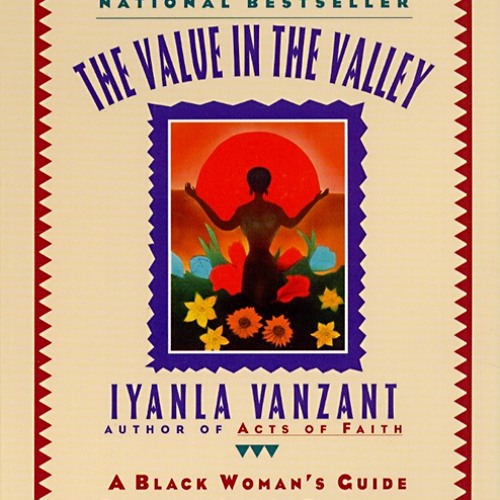 Simon & Schuster Audio
The Value In The Valley Audiobook Excerpt by Simon & Schuster Audio
IYANLA VANZANT TODAY:
Iyanla is now 62 years healthy and living. Now Iyanla has her own show called "Fix My Life", which she talks to famous celebrities and people about problems or issues they have faced and have yet had anyone to open to. Iyanla is there to help them find closure and forgiveness within themselves and others around them.