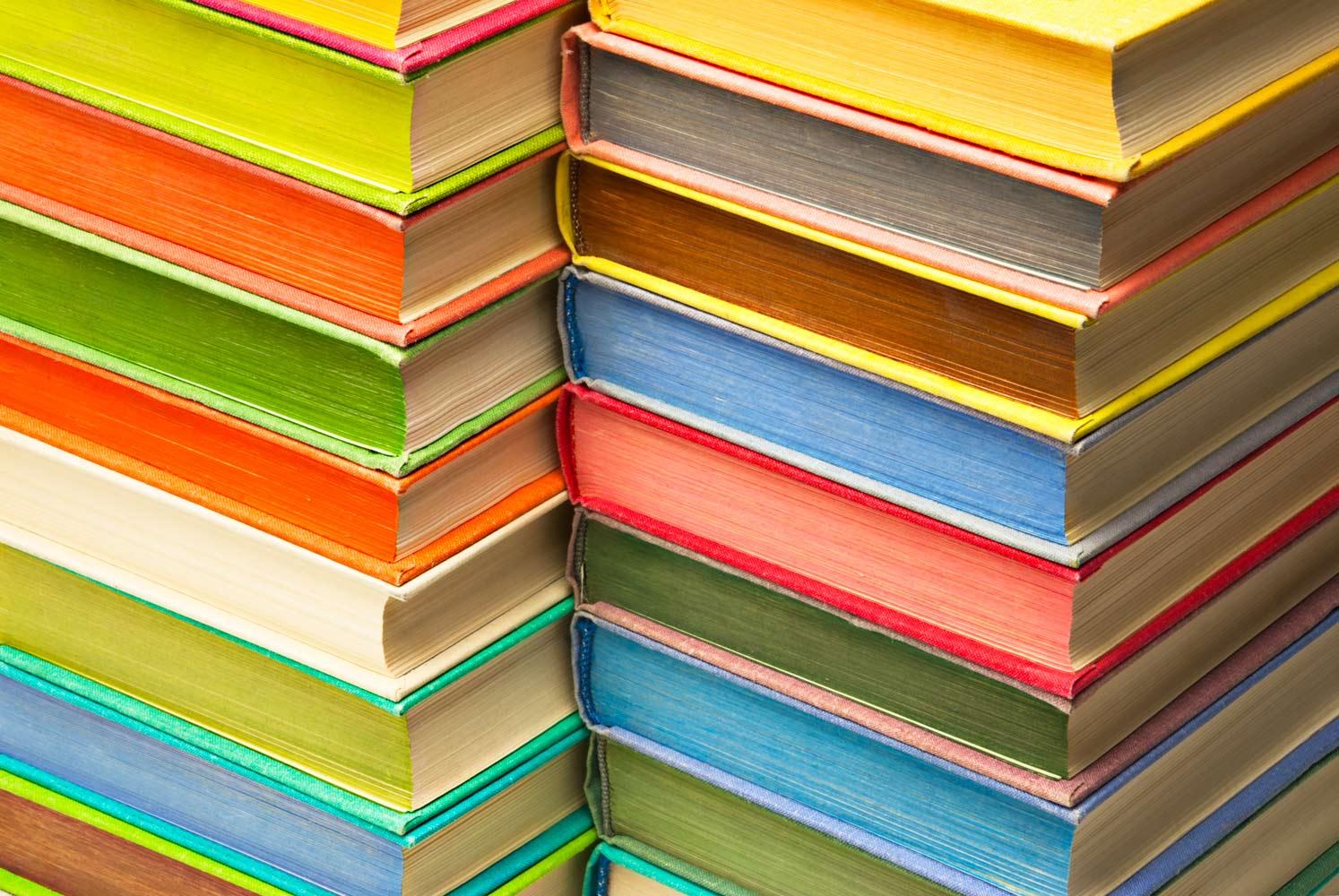 March 2023 Newsletter
Bluffs Middle School
Personalize the Newsletter
INSTRUCTIONS FOR PERSONALIZING THE NEWSLETTER

_________________________________________________________________________

Instruciones En Espanol
Este sitio web le permitirá cambiar el idioma que ve fácilmente. Vea las instrucciones a continuación:
Si está viendo en un teléfono: En la esquina inferior verá un círculo con la imagen de una persona. Haga clic en la persona y luego donde dice traducir. Seleccione su idioma preferido.
Si lo ve en una computadora: A la derecha hay un cuadro que tiene una opción para "Traducir el boletín informativo". Haga clic aquí y elija su idioma preferido.
_________________________________________________________________________
Instructions in English
This website will allow you to change the language you see easily. See the instructions below:
If viewing on a phone: In the bottom corner you will see a circle with a picture of a person. Click on the person and then where it says to translate. Select your preferred language.
If viewing on a computer: To the right is a box that has an option to "Translate Newsletter". Click here and choose your preferred language.
Principal's Message
Dear Parents/Guardians,
It's hard to believe the third quarter of our 2022-23 school will come to an end on March 9, 2023. We are incredibly proud of our students as they continue to excel in and out of the classroom. Fourth quarter will be filled with band, choir and orchestra performances, digital citizenship assembly, and classroom projects. Additionally, we are preparing for spring activities and look forward to our students participating in our extra curricular activities. The spring sports meeting is in the BMS gym at 6:00 PM on Monday, March 13, 2023. Students interested in soccer or track should attend this meeting with a parent/guardian.
After school tutoring is available for students after school Monday through Thursday from 3:10-4:10 pm. Students are encouraged to access extended learning opportunities after school when necessary. Thank you for your continued support and dedication to your student's academic success. Don't hesitate to contact your student's teachers or grade level counselor with any questions or concerns.
Breakfast at BMS begins at 7:15 AM. Students eating breakfast will enter through the south main doors. All students will enter the building at 7:25 AM through their grade level door and report to their designated grade level floor. Students will not be allowed in the building before 7:25 AM without prior arrangements made with a teacher. Teacher supervision begins at 7:25 AM.
To save you time and ensure your student is prompt for appointments or parent pick up, please call ahead, and our office secretaries can prepare a blue slip for students. The blue slip will notify teachers and the student of the upcoming absence(s) from class and avoid interruptions during class time. Please call us at 308-635-6270 so that we can further assist you.
As a reminder, when attending a meeting at Bluffs Middle School, parents/guardians must check-in and receive a visitor's badge. Please bring a driver's license or a form of identification with you. After your meeting, please check out at the main office. Thank you in advance for your cooperation and support.
We look forward to an exciting spring and fourth quarter. Please mark your calendars accordingly with the upcoming events and activities. If we can be of any assistance, please contact us at your convenience.
Thank you,
Mrs. Mason
Last Day for Students
At their February regular meeting, the SBPS Board of Education reviewed the School Year Calendar and Snow Day policy. As a result of that review, changes were made to the snow day policy and the 2022-2023 School Year Calendar. With those changes, the Last Day of School for Students will return to Tuesday, May 23rd with an 11:30 AM Dismissal. The School Year Calendar is available at www.sbps.net/calendar. SBPS appreciates the patience and understanding of families as we have worked through this winter's inclement weather.

BMS Upcoming Events
March 9-Choir Concert 6:00 PM at BMS

March 9-UP DAY and PBS Celebration/End of 3rd Quarter
March 9-No School for PTP Program
March 10-Professional Development/Work Day- No school for students
March 12-Daylight Savings Time starts
March 13-Tornado drill
March 13-Spring Sports Meeting 6:00 PM at BMS
March 13-Board of Education meeting 6:00 PM at SHS
March 14- Digital Citizenship Assembly 1:30 PM
March 14-Orchestra Concert 7:00 PM at BMS
March 15-Parent Teacher Conferences 4:00 PM -8:00 PM at BMS
March 16-Parent Teacher Conferences 8:00 AM -8:00 PM at BMS
March 17-No School for students or staff
March 23-Fire in the Pan Jazz Band Concert 7:00 PM at WNCC
Eighth Grade Baby/Toddler Picture
If you would like a younger picture (baby, toddler, early elementary, etc.) of your student in the 8th grade end-of-the-year presentation, please email a digital copy to Erin Shaddick at eshaddick@sbps.net. Or your student can bring a hard copy to the library and Mrs. Shaddick or Mrs. Collins will scan it. Contact Erin Shaddick at 635-6286 or eshaddick@sbps.net with any questions. Thank You!
The end of year eighth grade awards assembly will be held at Bluffs Middle School on May 23, 2023. More information will follow.
NSCAS Statewide Assessment
All students will participate in the spring NSCAS statewide assessments beginning the first week of April. Sixth, seventh and eighth graders will take math and reading assessments, and eighth-grade students will also complete the science assessment. Students and teachers have been working extremely hard all year to teach and regain foundational grade-level skills that may have been interrupted during the pandemic. Our state assessment is only one measure to determine grade-level mastery of standards; however, please encourage your student to put forth tremendous effort and energy during each assessment. Student performance matters and increasing student achievement is our priority. Please remind your student to bring their Chromebooks to school fully charged.
Please watch for grade level information as testing dates draw near.
Please visit the Nebraska Department of Education website for more information.
Parent Teacher Conferences
Spring conferences will be on
March 15 from 4:00 Pm-8:00 PM and March 16 from 8:00 AM to 8:00 PM.
Teachers and parents will collaborate and predetermine a convenient time for a team or individual conference.
There is no school for staff or students on March 17th.
We will utilize the same scheduling process as the fall with the online scheduler, PTC Wizard.
In order to access the online scheduler, a current email address in Infinite Campus is required. Please contact the main office at 635-6270 if you have any questions.
You may access your student's report card through Infinite Campus. Mrs. Shaddick has created a tutorial video and it is linked below.
Checking Quarter Grades on Infinite Campus
Summer School 2023
BMS summer school will run from May 30 to June 23. Monday through Thursday except for the first week which will run Tuesday through Friday due to Memorial Day. Students will attend from 8:30-11:30. Current 5th graders will attend summer school at BMS and current 8th graders will attend summer school at SHS. Student applications will be provided during Parent Teachers Conferences.
Health Office Information
Immunization Clinic
The immunization clinic will be held March 15th from 4:30 pm to 6:30 pm at Bluffs Middle School. Please watch for more information from our school nurse.
Health Office News
Heath Office Staff are finishing up student school health screenings. Health screenings are performed per Nebraska Department of Health and Human Services schedule. Nebraska guidelines require all PK-4th grades, 7th grade, and 10th grade students to participate. The purpose of screening is to identify those students needing further evaluation or assistance in the areas screened. Parents/guardians will be notified through Remind or a letter if the student is found to need further evaluation. The cost of such evaluation is the parent/guardian's responsibility.

Just a friendly reminder on SBPS lice policy. You can find this on the schools district's website:SBPS Lice Policy

This time of year, we tend to see an increase in lice. SBPS follows recommendations from CDC and the American Academy of Pediatrics. Please be proactive and Remember, once a week "sneak a peek" and check your child's head!

When to Stay Home

Fever guidelines:

Stay home with a fever of 100 degrees or high

Stay home until your temperature is below 100 degrees withOUT any fever reducing medication

Vomiting/Diarrhea

Stay home if you have had more than one episode of vomiting or diarrhea in the past 24 hours

Can your child participate in class?

If your child seems too sluggish or too tired to participate in class, then consider staying home to rest and get healthy

If your child symptoms are disrupting their learning or the learning environment, then consider staying home to rest and get healthy

Is your child contagious?

Illness like strep throat or pink eye require treatment before your child can return to school
Social Media Tips for Parents and Students
Technology is a wonderful way to share information with family and friends, but it can also be potentially dangerous if misused. Digital citizenship is taught at Bluffs Middle School throughout the year, but it is equally important that parents are aware of their student's online activity. Below are tips for students and parents.

Protecting Yourself on Social Media
• Don't assume that anything you send or post is going to remain private • You can't change your mind once you send or post a photo in cyberspace. Those photos may never go away… If you wouldn't post it on the wall of the school, don't post it on the internet
• Sexting can risk your reputation and friendships. You could be breaking the law if you create, forward, or even save this kind of message.
• Don't give in to the pressure to do something that makes you uncomfortable – even in cyberspace.
• Consider the recipient's reaction
• Nothing is truly anonymous
• Limit the amount of personal information you post
• Be wary of strangers
• Use privacy settings
• Remember, potential employers and college admissions staff often browse social networking site.
• Don't post your location.
• Remember, inappropriate use that causes disruption to the school day can be punishable by suspension or expulsion from school.
Protecting Your Teen on Social Media
• Talk to your child about what they are doing in cyberspace
• Know who your kids communicate with online, both on the computer and their cell phone • Help your kids create a safe screen name
• Consider limitations on electronic communication
• Be aware of what your teens are posting on social networking sites
• Set expectations for your children
All Bluffs Middle School students and staff will attend a Digital Citizenship assembly at Scottsbluff High School on March 14th at 1:30 pm. Students and staff will walk to and from the high school. Please watch for more information from your grade level teachers.
Western Nebraska Middle-Level Music Contest
Please CONGRATULATE our BMS Instrumental Music Students on an outstanding job at the 19th Annual Western Nebraska Middle-Level Music Contest hosted at Scottsbluff High School this past Saturday.
Bluffs Middle School Band
Michael A. Koch – Director
BMS Results:
6th Grade: 25 Superior and 7 Excellent
7th Grade: 20 Superior and 3 Excellent
8th Grade: 29 Superior and 4 Excellent
7th & 8th Grade Percussion Ensemble: Superior
Amazing students, staff and opportunities at BMS
We are so fortunate to have amazingly talented students and dedicated teachers at Bluffs Middle School. Below you will see a snapshot of course offerings and extracurricular activities your student has participated in thus far this school year. I would like to extend my sincere appreciation to all our students, staff, and families for supporting us all year long. Thank you for sharing your student with us.
Jana Mason
Jana is using Smore to create beautiful newsletters