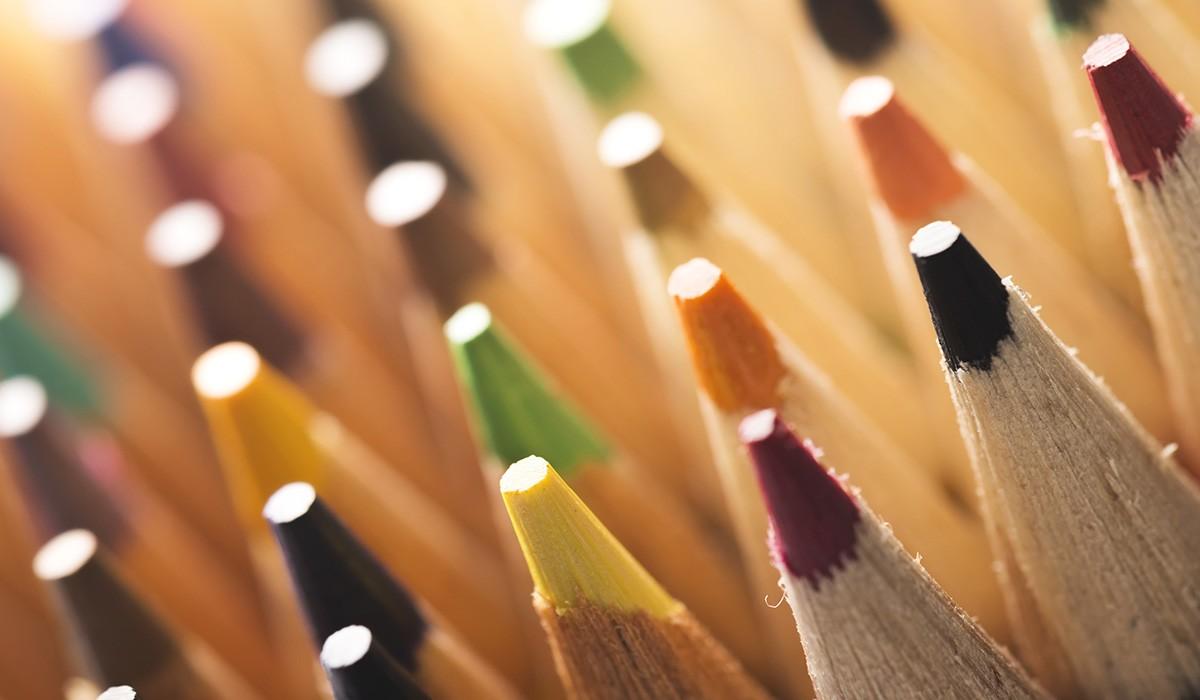 Knightly News
October 29, 2023
November Break Reminder
A reminder that there is no school the week of November 6 to 10 and the school will be closed. Clover Bar will welcome our students back on Monday, November 13!
EIPS Division Information
Your Future: Post-Secondary and Career Fair
Thinking about attending post-secondary school after graduation? Not sure on the career or sector? Plan to attend this year's Your Future: Post-Secondary and Career Fair on Nov. 21, 2023.
Hosted by Elk Island Public Schools (EIPS), in partnership with the Educational Liaison Association of Alberta, Your Future is an annual educational fair that brings together colleges, universities, polytechnic schools, and sector experts in one place—one of the largest events of its kind in Alberta.
The event is free and open to all students in grades 9 through 12 from EIPS and Elk Island Catholic Schools. Both students and family members will have the opportunity to meet with representatives from attending post-secondary institutions; ask questions; talk to experts about various career sectors; learn about future career trends; and much more.
Event Details:
Date: Nov. 21, 2023 Time: 6 p.m. to 8 p.m.
Location: Strathcona County Agora 401 Festival Lane, Sherwood Park
Inclement Weather
With the winter season almost here, we want to remind families to dress children appropriately for the weather when getting ready for school or the bus. The weather often changes unexpectedly throughout the day, so please select suitable outerwear and ensure your child is prepared for changing conditions.
If inclement weather conditions occur, Elk Island Public Schools (EIPS) advises families of any bus cancellations using various communications tools—automated-telephone messages, email, SMS, alerts posted on eips.ca and school websites, Twitter, Facebook, local radio stations, and notification through both the Bus Status and the Ride 360 apps. Morning bus cancellations are posted on eips.ca by 6:30 a.m.
Decisions regarding bus cancellations are guided by EIPS administrative procedures that state, "school bus service may be suspended…when there is a forecast or current temperature of -40 C, including wind chill factor, in one or more regions." Other reasons for suspending or delaying school bus services include adverse weather and poor road conditions. When school bus services are suspended, schools remain open to students. EIPS believes families have the right and responsibility to make choices for their children based on their beliefs and perceptions of safety during times of inclement weather.
For more information, contact EIPS Student Transportation at 780-417-8151.
Respiratory Illness Guidance
As the weather starts to change, we usually start to see an increase in respiratory illness. Below is some guidelines from Alberta Health Services to help keep everyone healthy. If you have any questions after reading the guidelines below, please reach out to the school at 780-467-2295.
The health and safety of staff, students and visitors is a top priority. Continue to reinforce the following hygiene habits to protect staff and students from spreading respiratory illnesses, including COVID-19.
· Stay home if you're feeling sick.
· Wash or sanitize your hands often.
· Cover your coughs and sneezes.
· Avoid touching your face.
· Clean and disinfect high touch surfaces regularly.
· Wear a mask if you get sick or develop symptoms while at school or work.
As per Alberta Health guidelines, staff, students, contractors and visitors who have symptoms of respiratory Illness or test positive for COVID, should stay home until:
· symptoms have improved,
· they feel well enough to resume normal activities, and
· they have been fever-free for 24 hours without using fever-reducing medications.
For anyone who has a respiratory illness or has tested positive for COVID, it is recommended that they wear a mask for a total of 10 days from the onset of symptoms—even if the symptoms have resolved or improved—when in indoor settings with other individuals.
Navigating ADHD: Understanding, Managing, and Thriving
Join us for a Parent session at Sherwood Heights Junior High on WEDNESDAY NOVEMBER 29TH at 6:30pm.
We will be hosting ADHD Edmonton's President Rachel Rogers who is a psychologist that specializes in supporting families with children managing ADHD.
Ms. Rogers has worked with Edmonton Public Schools as a teacher, counselor, and Psychologist on multidisciplinary teams and is a wealth of knowledge to parents.
Ms. Rogers will be talking about the history of neurodivergences, what is ADHD and the brain, will briefly talk about the role of medication, multimodal treatment, strategies, and self-regulation. She will also talk about ADHD Edmonton and the supports available (there's a lot!) and finish with Q&A to address questions.
This session is open to caregivers and professionals and will be held in person at Sherwood Heights Junior High as well as a virtual option.
To help us gage numbers:
https://forms.gle/yRTvsps2GpYuBoVS7
Please click on the google form link above to RSVP to this parent night.
School Photos
For families looking to order school photos, please click on the link below for ordering information.
For any photo related questions, please reach out to Lifetouch by clicking HERE.
For feedback on your student's school photos, please email the school at general.clb@eips.ca.
Take Our Kids to Work Day 2023 - Grade 9's
Wednesday, November 1, 2023.
Elk Island Public Schools is excited to participate in Take Our Kids To Work Day 2023. Take Our Kids to Work™, with the support of RBC Future Launch, has been Canada's leading career exploration event for nearly three decades, creating connections between students, employers, and the community. This year's theme, "Everyone Belongs Here," is committed to promoting diversity, equity, and inclusion.
Take Our Kids to Work Day is a long standing event where students are encouraged to connect with their parents/guardians to set up a day to see the 'World of Work'. This is something we build into our day to day conversations with students at school, but this expands the experience.
Students can set up a day with a family member, family friend, neighbour, etc. and they spend the day shadowing that job to see what it is like. A Permission Click form was sent out this week to all grade 9 families regarding this.
For grade 9 students that don't go to work for the day, they can come to school and join some virtual Take our Kids to Work Day sessions.
Halloween Activities
To celebrate Halloween, we will be running an 'Early Dismissal' schedule for the day so that we have an hour at the end for our Halloween celebration where we will have our Grade Level Halloween Costume Contest! Throughout the day, students will be invited to go through our Haunted House that is put on by our PLACE class. It will be a day filled with fun! A few reminders:
Please no replica weapons.
Costumes should be school appropriate.
Happy Halloween!
Clover Bar This Week
Locker Clean-up this week in Homerooms!
Monday, October 30 -Day 5

9:00am - CLB Admin Meeting

9:30am - CLB Front Office Meeting
Tuesday, October 31 - Day 6 - Trick or Treat!
Fire Extinguisher Check Due
10:00am - CLB Finance Meeting
2:10pm to 3:10pm - Clover Bar Halloween Celebration
3:30pm - Clover Bar Hockey Draft Meeting - Mr. Burback's Classroom
Wednesday, November 1 - Day 1 - Early Dismissal
AED Inspection
11:30am - Emergency Evacuation Drill
Afternoon - Mr. Shudra at Central Office as Acting Division Principal, Mrs. Orr Acting Principal
1:45pm - CLB ReSet Room Meeting - Ms. Graham
2:30pm - Clover Bar Staff Meeting
Thursday, November 2 - Day 2
AED Testing Due
All Day - Mr. Shudra at Central Office as Acting Division Principal, Mrs. Orr Acting Principal
Mr. Kohlenberg - Acting Assistant Principal
12:30pm to 3:30pm - Mrs. Orr presenting at Alberta Student Attendance Conference
Friday, November 3 - Day 3
All Day - Mr. Shudra at Central Office as Acting Division Principal, Mrs. Orr Acting Principal
10:45am to 11:30am - Clover Bar Remembrance Day Ceremony
School Closed from November 4 to November 12.
Classes Resume on Monday, November 13.
BrightSpace
EIPS uses an online program called Brightspace for students and teachers to be able to work collaboratively online. Staff will post assignments on Brightspace, and students may be using the program to see their school work and submit it to their teachers. Below are links for both students and families to have a better understanding of how to use the program.
If you have any questions, please contact the school at general.clb@eips.ca or at 780-467-2295.
Brightspace Parent & Guardian | Elk Island Public Schools | EIPS

Community and Mental Health Supports
Health Services
EIPS has a partnership with Alberta Health Services to support students and families with coordinated health services. This includes immunizations, but also goes beyond that. Below is a resource page so that you are informed of what that partnership brings.
If you have any questions, please reach out to us at general.clb@eips.ca or 780-467-2295.
Information
Alberta Health Services Addictions and Mental Health Newsletter
STAFF
The October edition of the Alberta Health Services Addiction and Mental Health Newsletter focuses on language. Newsletter
Resources for Families
Community Supports

Family and Community Service
(FCS) call-in hours 780-464-4044
Monday, Fridays: 8:30 a.m. to 4:30 p.m.
Tuesday, Wednesday, Thursday: 8:30 a.m. to 8 p.m.
Kids Help Phone 1-800-668-6868
The Distress Line 780-482-4357
Strathcona Food Bank - 780-449-6413
IMPORTANT DATES
November 1: Take our Kids to Work Day - Grade 9
Nov 4 to 12: November Break - SCHOOL CLOSED
November 13-17: Bullying Awareness and Prevention Week
November 15: CLB School Council Meeting
November 21: Your Future Post Secondary and Career Fair
January 17: CLB School Council Meeting
March 13: CLB School Council Meeting
May 8: CLB School Council Meeting
Knightly Newsletter
Clover Bar is using Smore to create beautiful newsletters