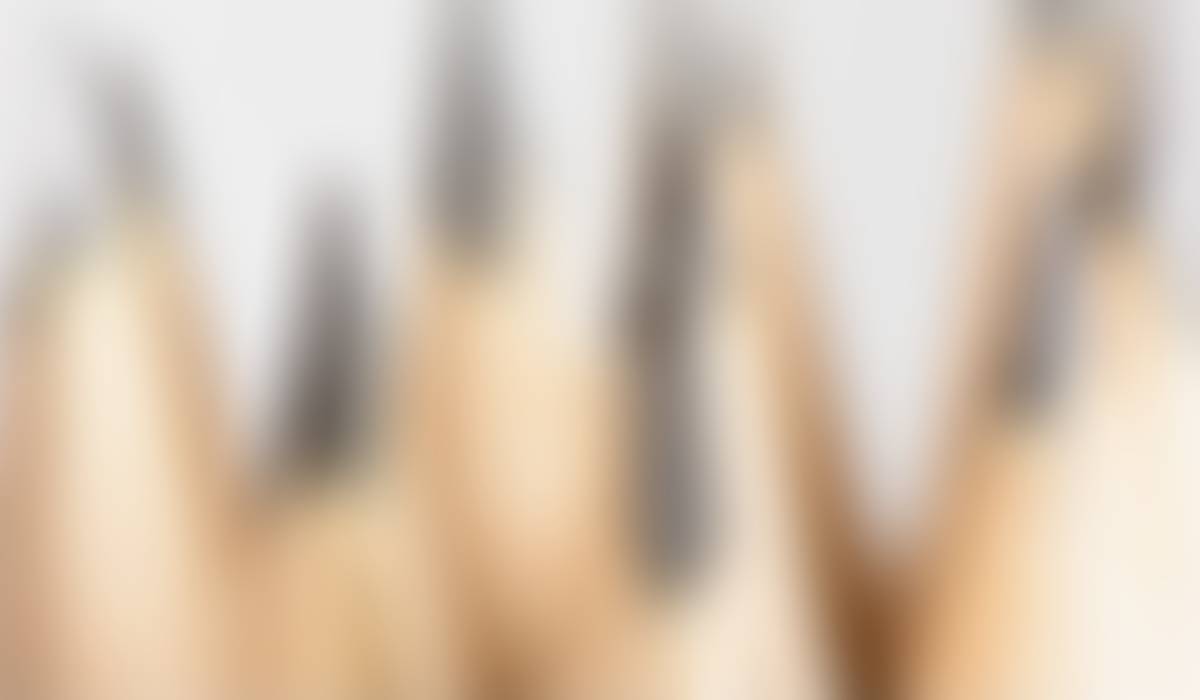 School Pointes
Richard takes on Kids Heart Challenge
Pies for Pi Day
Students and staff at Richard Elementary School take children's heart health seriously – but weren't afraid to have a little fun at the same time.

Elementary schools across the district once again participated in the American Heart Association's Kids Heart Challenge (formerly known as Jump Rope for Heart), coordinated by the physical education department. Richard set a school goal of raising $6,000 and Principal John Kernan agreed to be duct taped to the gymnasium wall if that goal was met.

Students were provided an additional incentive. Those who raised over $200 would have the opportunity to throw a pie at Dr. Kernan, and those who raised over $150 would have the chance to "pie" physical education teacher Kristy Kisskalt.

"We more than doubled our school goal," Kristy said, "and there were more than 50 pies thrown! So needless to say, this was Richard's best year yet."

It was no accident the event took place on March 14 (3.14).

"We thought what better day to throw pies than on Pi Day," Kristy said.
Eloise Purcell reaches new heights in her reading during library time at Parcells.
Fifth graders at Parcells Middle School embarked on reading adventures during library time with Angela Stanley.
In honor of National Reading Month, the librarian worked with social studies teachers on a lesson that allowed students to go on a journey of their own imagination.
Using Adobe Spark, one of the many digital library sources offered in the district, students took photos of themselves reading, then created and altered their images with different backgrounds and types of media.

One student even took a journey to another galaxy, discovering that "reading is out of this world."
The results sparked not only creativity, but further love of reading.
South hosts Wellness Week
Plant therapy, dogs – and a horse, of course, during Wellness Week at Grosse Pointe South.
Be well. Stay well.

This was the theme of the 2023 Wellness Week at Grosse Pointe South, the goal of which is to instill lifelong habits around mental health and well-being.

Wellness Week originated a few years ago as a joint initiative between South's Student Council and counseling department. Counselors Jennifer Vick and Ashley Hester took it on this year and incorporated it as a part of a new student Wellness Club.

"Our Wellness Club is student led and has the goals of bringing awareness of and skill-building around mental wellness to the Grosse Pointe South community," Jennifer explained.

Jennifer credits the success of the week to the support of the South staff, the members of the Wellness Club, and the generous financial contributions of the Mothers' Club.

"We are really proud of the girls on our team and the results of this week," she said. "It is wonderful to see students grasping the importance of tending to mental health and wellness, and understanding the importance of reducing stigma, building a healthy community, and self-care as a part of healthy living for all humans."

Most of the activities were offered during lunch. Monday was plant therapy, where students learned the benefits of gardening, with yoga held after school in Cleminson Hall. Tuesday the main hallway was the place to be, with therapy dogs greeting students and awaiting pets and snuggles, and an array of art supplies available for budding artists to unleash creativity while relieving stress. There was even a button maker so students could create their own positive messages and wear them throughout the day.

Wednesday offered an introduction to yoga in Cleminson Hall, and Thursday was the return on South's front lawn of Scotty, a horse from Therapy Ranch, which offers equine assisted psychotherapy as an innovative approach to mental health.

Friday morning there was a free pancake breakfast and lunchtime laughs.

Jennifer described the response from students participating in the activities as heartening.

"Learning these important life skills now will pay dividends for their whole lives," she said, "but additionally will help foster a more caring, inclusive and healthy climate for the school community at large."

"There was so much joy with each activity," agreed South counseling department chair Beth Walsh-Sahutske, who thanked the Mothers' Club, members of the Wellness Club, and Jennifer and Ashley for leading and organizing the week.

Welcome to Fishissippi Coney!
Grosse Pointe Woods City Council member Angela Coletti Brown and Mayor Arthur Bryant, pictured with third grader Ava Stepulla, were among the distinguished guests for the opening of Ferry Elementary's restaurant on Thurday.

Ferry students open doors to restaurant
It was a tall order, but students in James Fisher's magnet class at Ferry Elementary pulled it off. On Thursday, March 16, these third and fourth graders opened the doors to Fishissippi Coney, an American Coney Island style restaurant.

Approximately 215 guests, including parents, grandparents, district employees, board of education trustees, neighbors and community members, came to enjoy a traditional Coney fare of hog dogs, chili and Greek salad, with an assortment of beverages – including Coke floats – and baked goods available for purchase on the way out.

Students learned the nuts and bolts of owning and running a business from their mentor, American Coney Island owner Grace Keros, a longtime friend of Mr. Fisher who has worked with him on this class project since its inception years ago. The last time a class restaurant opened was in 2018, but returned this year by student demand.

The class visited American Coney Island in preparation for the event, touring the restaurant, enjoying lunch and learning about what it takes to run a restaurant. She followed this up with an in-class visit.

In addition to teaching them tricks of the trade in advance, she provided their full uniforms – T-shirts and hats – and all the food for the lunch. She also came on Thursday to lend a hand.

"Grace really came through for the kids," Mr. Fisher said.


The initial investment in the venture -- paper products, beverages and ice cream – came from the students' families, who gave them business loans that they then had to pay off, plus interest. In addition to learning about the finances of opening a business, the restaurant proprietors also learned what it takes to manage it – from creating and designing the menus to applying for jobs as hostess, waiter, busser, bartender, chef or cashier.
The net results – after the young entrepreneurs paid back their loans – was $3,500. Proceeds will be donated to the Autism Alliance of Michigan.

Even the news showed up to capture the grand opening. Watch this clip that aired on Channel 4 on Thursday.
Defer hosts four-day literacy coaching conference
Defer Elementary was the host school for an Intensive Literacy Coaching Institute, partnering with the Michigan Association of Intermediate School Administrators (MAISA) to bring selected coaches from throughout the state for four days of professional learning to refine their skills by engaging in various activities and coaching simulations.
This in-depth, job-embedded learning opportunity is inspired by the energy of functioning within a real school setting – in this case the classrooms at Defer.
Julie Bourke, who serves as the district's literacy coach on special assignment and is a part of Michigan's Early Literacy Network, participated in an institute previously and worked with Principal Lisa Rheaume to bring this year's learning opportunity to Grosse Pointe from February 27 through March 2.
Instructional coach Emily Rennpage was one of 12 coaches across the state who participated. She was eligible to attend because she met the criteria – she coaches full time, is in her third year as a coach, and has never attended before.
"Defer teachers gave us a great gift of being able to use their experiences and work with their students to help support our practice of coaching," Emily said. "When all was said and done, I worked on my own coaching skills and got to see what other coaches across the state are doing. I walked away very impressed with the training and opportunities Grosse Pointe has afforded their coaching staff. We are following research driven best practices and I am excited to see the effect on student achievement over the coming years."
Young 5's teacher Amy Zizelman described working with coaches from across the state as "a great opportunity for collaboration, growth and excitement."
"I love that the focus was on what is best for kids," she said. "Kids having a teacher that is willing to grow and learn right alongside them is what drives my passion and excitement each day. I am thankful that Julie and Lisa brought this opportunity to Defer and that I could be part of the learning and growing as a professional."
Catherine Evans employs some of the techniques she learned from the Intensive Literacy Coaching Institute during a recent read-aloud with her second graders.
Second grade teacher Catherine Evans also loved participating in the experience.
"I was able to work with two coaches from different districts within Michigan," she said. "They were both very kind, helpful and supportive as we worked together."
During their days together, they created a lesson plan using a book called The Ramped-Up Read Aloud to guide how to create an interactive read-aloud.
"I have done an interactive read-aloud in my classroom before, but it was nice to have two other individuals help me find the key concepts and skills I should be focusing on," Catherine said. "On the last day, my two coaches came into my classroom and watched me teach a lesson. I chose to do an interactive read-aloud and afterwards we debriefed. The debriefing was mainly for the coaches to learn new strategies for themselves to use, but I was able to walk away with new ideas, next steps to do in my classroom, and two new people I can connect with and learn from."
Only a few weeks later, Dr. Rheaume already has observed benefits from the institute, with teachers implementing the strategies they learned from the coaching sessions in their classrooms.
"The coaches from all over Michigan, as well as the Defer staff, were energizing to learn with during the session," she said. "Our staff engaged in learning opportunities that built on the great reading practices we are currently using in our building to strengthen read-aloud practices. I am honored that we were able to partner with amazing educators during this learning opportunity."

"It was nice to have teachers from around the state see the great things we are doing here in Grosse Pointe," Julie said.