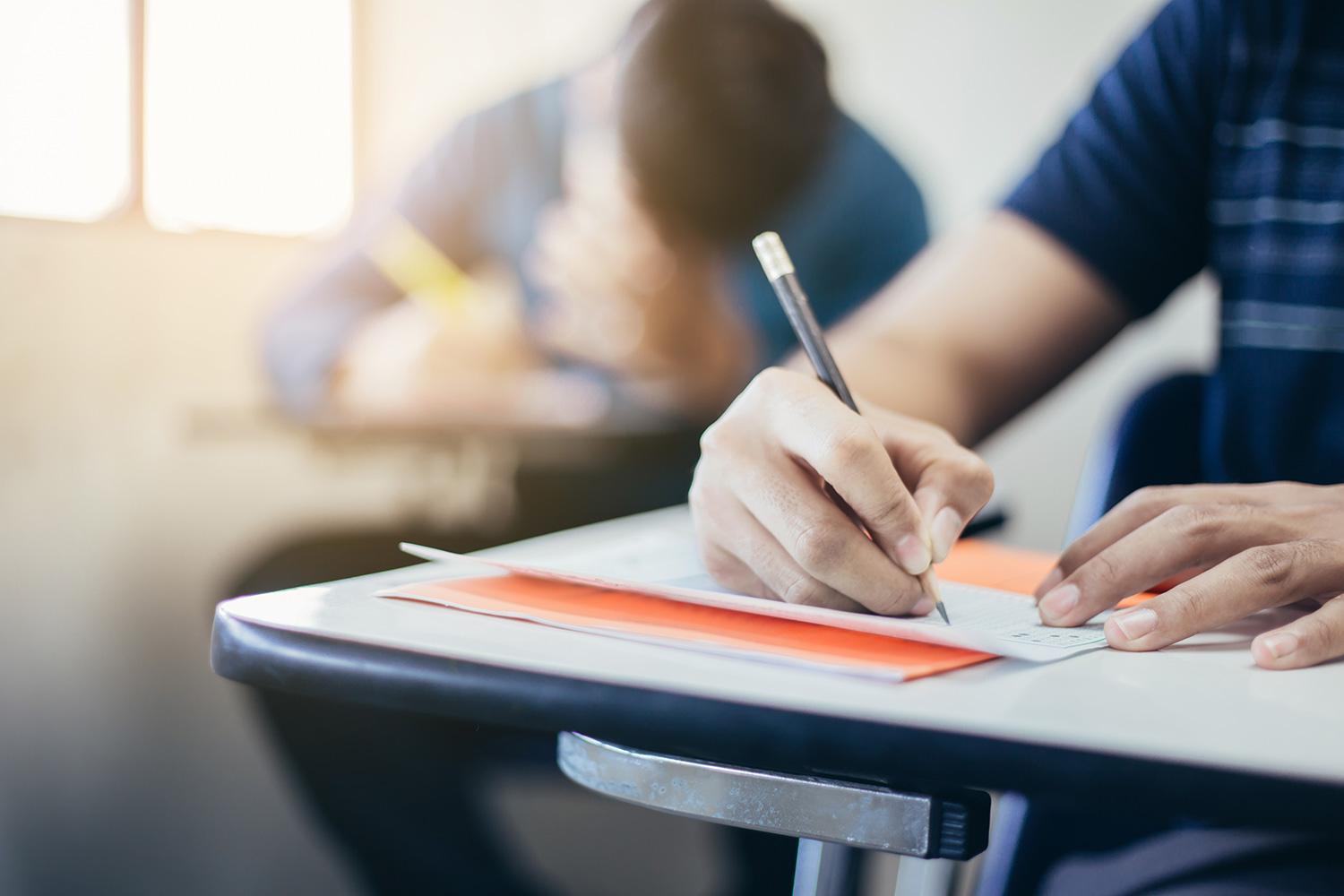 Glenview Weekly Update
April 27., 2022
Glenview Families:
We are now heading down the home stretch! This week we have many announcements regarding end of year events! Please save this email to stay up to date. As a reminder, our weekly newsletter is also posted to the Glenview Facebook page.
If you are utilizing our AM care before school, please check to see if you have an outstanding balance.
It's almost time for the Scholastic Book Fair! The spring sale is Buy One, Get One and we can't wait to get books in your children's hands. It is scheduled for May 23rd-27th. As always, we can't do this without your help. If you'd like to be a volunteer please let us know. Thank you in advance for helping to support us and the book fair!
Kim Peek (856)465-7245 or kimglot@gmail.com
Lauren Parker (856) 534-4249 or lparker3574@gmail.com
Sincerely,
Mr. Rosen
NJSLA Testing Dates
Please see below for NJSLA testing dates:
May 2-6: 3rd and 4th grade testing
May 9-13: 5th and 6th grade testing
May 18th-19th: 5th grade Science testing
May 16-20: Make up testing
If you are interested in playing tennis (grades 6-8), the HH Tennis team will hold a camp from June 13-16 at Devon Ave courts. Please see the attached flyer for more information from Coach Chambers!
Running Club is available for all 5th and 6th grade students and will be held on Tuesdays from 3:20-4:00 at Haddon Lake Park. It is free of charge. The dates are: 4/26, 5/3, 5/10, 5/17, 5/24. Please see the attached flyer for more information.

National Walk & Bike to School Day is Wednesday May 4th, but we'll be celebrating all week in Haddon Heights! Walk & Bike to school each day next week. Remember your helmets! The Safe Routes to School Group will be out at each elementary school on Wednesday providing giveaways to promote walking & biking to school.
STUDENT ART SHOW
Dates: May 6- May 8, 2022
Location: Haddon Heights (Station Avenue) Local Businesses
Theme: "Children's Feelings Are a Work of Art"
Grades/Schools: All Kindergarten - Sixth Grade from Atlantic, Glenview and Seventh Ave Elementary Schools
"Children's Mental Health Week" is May 1-7. During this exciting event, our local businesses will be displaying the great works of Art created by our K-6 grade students.
At any time from May 6-8, you can stroll down Station Avenue to enjoy these artistic displays. Please watch for more information regarding class assignments as we get closer to the event.
Mrs. Michnowski is looking for volunteers to assist on May 5th and 9th during the day.
If you are interested and can spare a little time, please email her at michnowj@gogarnets.com
HADDON HEIGHTS PARENT TEACHER GROUP - NEWS AND UPDATES
- THE ELEMENTARY SCHOOLS' ART SHOW, "CHILDREN'S FEELINGS ARE A WORK OF ART," WILL BE HELD AT LOCAL HADDON HEIGHTS BUSINESSES FROM MAY 6 - 8, 2022. Please see attached flyer for more information on how you can visit your student's displayed artwork, as well as information on how to volunteer to help!

- THE SPRING FLING DANCE FOR ALL K THROUGH 6TH GRADE STUDENTS WILL BE HELD ON FRIDAY, MAY 20TH AT 6:30 P.M. AT ATLANTIC AVENUE SCHOOL. Stay tuned for more information on how to purchase tickets.
- THE NEXT OUTDOOR FAMILY MOVIE NIGHT WILL BE HELD ON FRIDAY, JUNE 10TH (RAIN DATE OF FRIDAY, JUNE 17TH) AT THE HADDON HEIGHTS HIGH SCHOOL FOOTBALL FIELD. Gates will open at 7:00 p.m. and the movie will start at 8:00 p.m. More information is forthcoming.
- THE END-OF-THE-YEAR POOL PARTY CELEBRATION WILL BE HELD ON WEDNESDAY, JUNE 16TH AT HADDON GLEN SWIM CLUB, 1:00 P.M. TO 3:00 P.M. Stay tuned for more information on this fun event.
- DON'T FORGET TO PARTICIPATE IN THE BOX TOPS FOR EDUCATION PROGRAM! When you buy products with the Box Tops logo, simply scan your receipt (from in-person and online purchases) and earn funds for our elementary schools that we can use toward assemblies, social events, student groups, teacher grants, and so much more! Please see attached flyer for more information and instructions.
May 2-6: 3rd and 4th grade NJSLA Testing

May 6: Elementary Choir Sings the National Anthem at the Phillies game!
May 9-13: 5th and 6th grade NJSLA Testing

May 13: Half day for students (12:45 dismissal)
May 16-20: 5th Grade NJSLA Science Testing
June 3: Jr. High Musical
June 6: Golden Ticket Winners Trip
June 10: Trimester Closes; HHPTG Movie Night
June 14: Kindergarten Graduation
June 15: Field Day; 12:45 dismissal
June 16: EOY Pool Party at Haddon Glen 1-3pm; 12:45 dismissal
June 17- No School; Juneteenth
June 20: Last Day for Students; 6th grade Closing Ceremonies
Mrs. Boyd's 5th Grade
A HUGE Thank You to Mrs Ghionni and Inspira Health! Mrs Ghionni visited our 5th graders today to teach a lesson on empathy. Students learned the ABC's of empathy and practiced empathy through a real world scenario. Inspira Health donated fidget pens, pop-it keychains, and coloring books with colored pencils to each 5th grader. Your children will come home with the keychain and pen today; the coloring books will stay in school for use during mindfulness time and after state testing. Thanks again - we loved having you in class!

Nurse and Covid Updates:

Absences: When you are calling the school to report your student absent, please include the reason for the absence (covid like symptoms, vacation, stomach ache, etc.) Otherwise, you will be receiving a phone call or email to confirm the reason for absence.
Also, according to a recent CDC update, for a student who has Covid like symptoms, a negative covid will be required to return to school.
Please be reminded that students must be fully vaccinated in order to avoid quarantine if exposed. In accordance with the Department of Health guidance, an individual is considered up to date after having received all recommended doses, including a booster dose when eligible. Fully vaccinated means at least two weeks past the completion of the series and a booster if applicable. Please ensure that the school nurse has a copy of your child's vaccination card if applicable to avoid unnecessary quarantine.
If you have any questions, please contact Mrs. Bolletino at bolletit@gogarnets.com or Mrs. Hughes at hughest@gogarnets.com
COVID TESTING FOR SCHOOLS
Breakfast- May 2022
Grab and Go Breakfast
Breakfast will be served at all elementary schools. This will be a "grab and go" style where students can take it to their homeroom. Breakfast is FREE for all students for the 2021-2022 school year. Please help yourself each day. Should you not want your child to participate in the free breakfast program, please advise your child's teacher. Thank you.
Haddon Heights
Haddon is using Smore to create beautiful newsletters