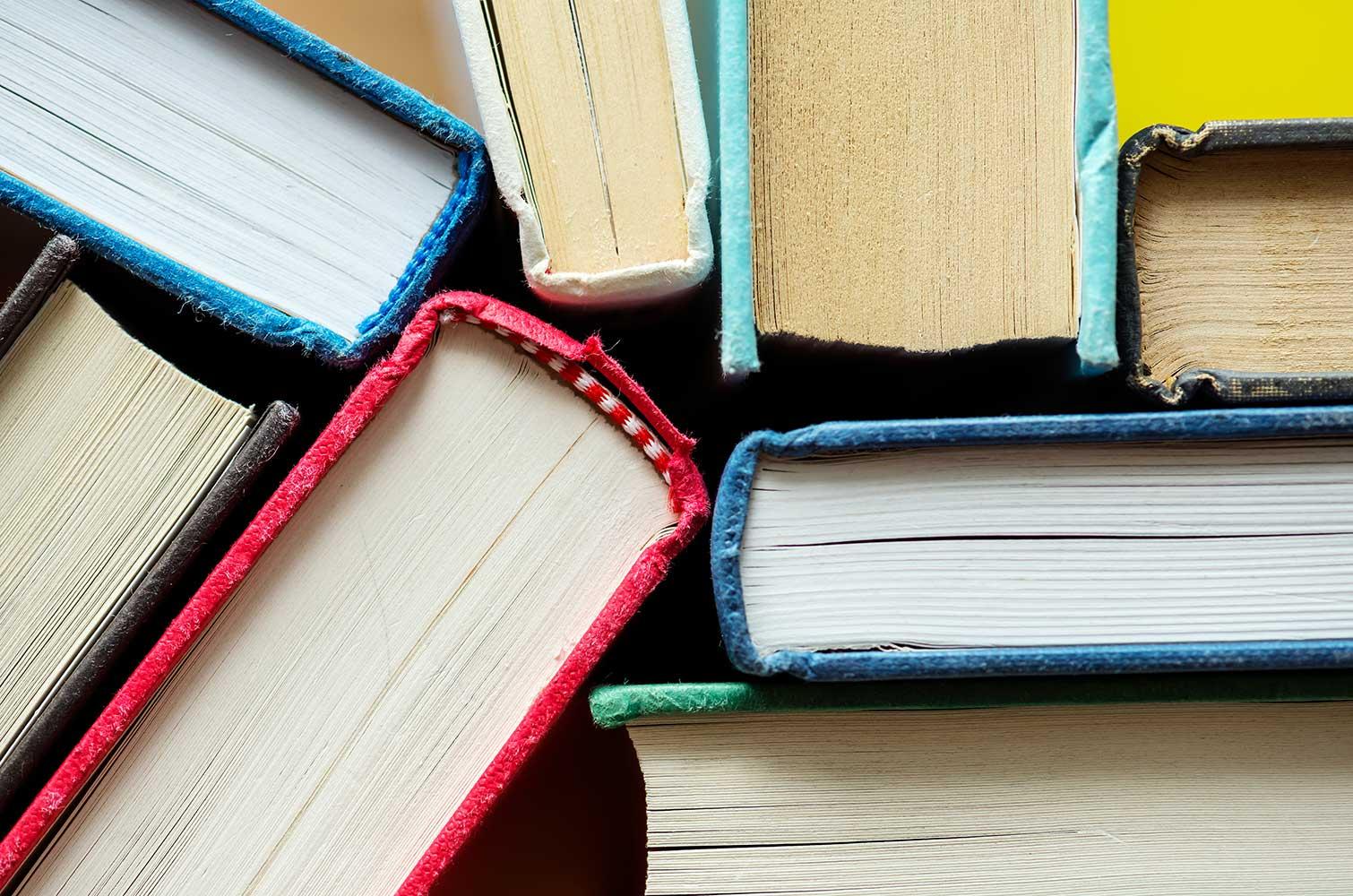 Deans' Office Important Information
Reminders and what's NEW this year!
WELCOME BACK!!
Before we dig into the nitty gritty, the deans' office is delighted to introduce you to our NEW DEAN, Mr. Jonathan Silver. Dean Silver is joining the team after 11 years as a dean at Oak Park River Forest High School. We couldn't be happier to have him at LFHS! He began his career at OPRF as a psychology teacher before he ventured into administration. Get to know him a little bit better at the end of this document! Dean Silver will work with students who had Mr. Lesniak in the past (or see the breakdown at the bottom of this document).

We'd also like to give a HUGE THANK YOU to Mr. Frank Lesniak who has served as dean at LFHS for the past 12 years. He is well known for his lighthearted sense of humor and incredible talent for forging relationships with students and their families in even the most difficult of times. Those of us who have worked alongside him have learned invaluable lessons from Mr. Lesniak!! While he will be missed in that capacity, we are excited to see him share his expertise in other ways. He recently accepted the position of Assistant Principal of Student Operations where, among other things, he will lead the deans' office through the school year. If you are looking for him, he's in a new space, still located in the deans' office. Definitely stop by to say CONGRATS to Mr. Lesniak!!
Now on to the day-to-day information...
Now on to the day-to-day information. Much is the same but this will serve as a helpful reminder as we start the school year. That being said, please pay special attention to areas tagged as **NEW THIS YEAR** Several of these are at the end of the document, so please read this in its entirety.
RESPECT
***NEW THIS YEAR*** As SCOUTS, we are a family. From students to teachers to staff and beyond, we all belong. That's why we're excited to partner with the school's SIIP team (School Innovation and Improvement Plan) to continue making our school a better and safer place for ALL students. LFHS is a place for everyONE. The deans' office is working to support this initiative which focuses on RESPECT. Regardless of differences, choices, and/or views, everyONE has a right to feel safe at LFHS! We hope students take pride in being UPSTANDERS and not bystanders. If you see something, say something. It's THE SCOUT WAY!
ATTENDANCE MATTERS!
Our attendance policy remains the same as last year with some minor tweaks. Here's an overview:
ATTENDANCE POLICY: In order to be in compliance with the state of Illinois School Code, students who exceed 9 absences per class per semester will be considered "under review" by the Deans' Office.

The 9 absences includes Parental Excusals (P) and Unexcused absences (U)

Students that are "under review" will have one or more of the following actions:

A meeting with parent/guardian, student, teacher and dean (after 7 absences)

An attendance plan created for the remainder of the semester

Possible grade reduction

Removal from class and enlisted in credit recovery
UNEXCUSED ABSENCES: Students who receive an unexcused absence in a class (also known as skipping a class) will receive a 30 minute detention. On the second unexcused absence, the student will earn a Thursday Detention (instead of Saturday Detention) **NEW THIS YEAR**. Students will be required to stay after school until 5:30pm. Transportation for those needing it, will be available. If a student does not attend the Thursday Detention they will not be allowed to attend any athletics/clubs/activities AND will be in an In-school suspension on Friday.
TARDIES: Students tardy to class will be notified by their teacher when they arrive late. Tardies will be marked in PowerSchool. Every three tardies a student receives in a class will result in notification being sent home. (3, 6, 9, 12 tardies for example).

Students will receive a warning from the deans' office on their 3rd tardy, a 30 minute detention after 6 tardies, and a 60 minute detention after 9 tardies as well as a conversation with the student, teacher, parent/guardian, and dean. A 3 hour Saturday detention will result after 12 tardies.
OFF CAMPUS PRIVILEGES: will return to being a privilege for SENIORS ONLY

Passes for off campus must be approved by a parent/guardian and can be obtained by completing the required Google Form that will be emailed to the senior class

Students must remain on campus if they do not have an off campus pass

Students with passes will exit/enter the building through the front commons

Off campus privileges may be used during lunch and Senior Study Hall

Students in Athletic Study Hall must remain on campus

***NEW THIS YEAR*** Seniors who exceed 9 absences, will LOSE SENIOR PRIVILEGE
DETENTIONS: Students who receive a detention(s) for any reason (attendance, tardies, disciplinary) will be required to serve that detention within 24 hours. Detentions will be served in the testing center. Students will have the option to serve detentions either before school (open 7:30am until the start of school) or after school (3:30pm - 4:30pm)

STUDENTS WHO HAVE NOT SERVED THEIR DETENTIONS IN THE TIME ALLOTTED WILL NOT BE ALLOWED TO PARTICIPATE IN ATHLETICS/CLUBS/ACTIVITIES UNTIL THEIR DETENTION IS SERVED! An email will be sent to your coach/sponsor any time a detention has not been served.
SOCIAL PROBATION: Students who are not in good standing with the Deans' Office will not be allowed at school events outside of the school day, including but not limited to dances, football games and basketball games. Social probation includes failure to serve detentions and/or Saturday detentions.
***NEW THIS YEAR*** REPORTING ABSENCES THROUGH POWERSCHOOL
You have already received communication and instructions home regarding the awesome news that you can now REPORT YOUR STUDENT'S ABSENCES THROUGH POWERSCHOOL!!! How easy is that??? In case you missed this information, we've linked it here for you HERE!
D115 Parent Introduction Letter-Attendance Monitor
CELL PHONES IN CLASSROOMS
***NEW-ish THIS YEAR***
We all want our students to get the BEST education possible and be prepared for life after high school. Sometimes, for some students, cell phones can be a barrier to the robust learning environment provided by our educators. To help with this, most teachers will now be providing a cell phone caddy in the classroom for students to keep their phones secure and to be able to maintain focus on instruction. ALL students are expected to use the cell phone caddy as they enter the classroom, unless otherwise directed. While there has always been a cell phone policy, teachers are planning a more consistent experience in classrooms to avoid "cell phone confusion." Please review the policy HERE

GET TO KNOW DEAN SILVER
***NEW THIS YEAR***
-Lives with his wife, Ashley and his daughters, Lily (8) and Ava (4). Adopted cat Grayson is the most recent addition.
-Passionate White Sox fan (much to his detriment).
-Has been able to recite the presidents forward and backward since he was four years old.
-Favorite movie is The Godfather Part II.
-Favorite TV show of all time is NYPD Blue.
-Favorite vacation spot is Traverse City.
-Thrilled to be a part of LFHS and cannot wait to get to know you all!
We are excited ...
to partner with all of YOU to create the happiest, safest, and strongest year at LFHS for your student(s)!. We have said it before and we will say it again…. Our goal continues to be helping our students grow both academically and socially emotionally. We believe combining strong relationships with a level of accountability helps in this growth. As always, our doors are open. Please reach out with any questions!
Sincerely your deans,
Jonathan Silver jsilver@lfschools.net
Laura Clegg lclegg@lfschools.net