A Message from the Principal...
MAMS Families,
The 4th Marking Period is here! Please urge your child to finish the school year strong and work hard all the way to June 22nd. The ability to "work hard" and persevere is one of the most important character traits and reinforcing this principle is the key to a future of happiness and success no matter what pathway they take.
In only two months, we'll be celebrating the Matawan-Aberdeen Middle School "Class of 2017" at Brookdale Community College and preparing for the 2017-2018 school year. Please be on the lookout for the "Promotional Ceremony Mailing" that will be going home to all 8th grade Parents/Guardians on April 25th via USPS. Included in this packet will also be information on the "8th Grade End-of-Year Activities".
Do you know a current 5th grader who will be attending MAMS next year? The annual "MAMS Experience" will be taking place on May 17th at 6:30pm. Information about the evening will be mailed home on May 1st via USPS.
Sincerely,
Aaron S. Eyler
Principal
A Message from the PTSO...
The MAMS PTSO would like to thank Donna Paone and Sonia Rodriquez for a very successful book fair.
The next meeting will take place on Tuesday, April 25th at 10am.

We hope all of the MAMS families have a wonderful well deserved spring break!
Ms. Tesi and Ms. Piazza
PTSO Co-Presidents
Yearbook Reminder
Just a reminder if you would like to purchase a MAMS yearbook for the 2016-2017 school year, visit:
The cost is $40. They will not be available for purchase at MAMS, so make sure you order one through Jostens if you would like one! The deadline is May 19th.
Pennies for Patients
By, Christine Pattison (8th Grade)
You may have heard about Pennies for Patients, which are the boxes in your homeroom marked Leukemia and Lymphoma Society. Many people don't know exactly what this is beside the fact that the money will be donated to the Leukemia and Lymphoma Society, which is looking to raise funding for children and adults who have this selection of cancers. Lymphoma is a small group of two cancers, in which the cancers can spread and infect bone marrow and blood. However, Lymphoma primarily resides in the lymphatic system. Leukemia is a larger group of cancers that attack bone marrow and blood. Most Leukemia cancers can progress and develop rapidly without treatment. Leukemia also causes the most amount of deaths in people under the age of 20. Pennies for Patients is a program going on at our school from March 1st to April 21st, in which every homeroom is accepting donations from students. These proceeds will go to the Leukemia and Lymphoma Society in order to fund research on these sort of cancers.

Young Women's Leadership Conference: A Review
By, Kimberly DeLucia (8th Grade)
This year's Young Women's Conference was held at Princeton's Lab in Princeton, New Jersey. 6-8th graders from MAMS girls were selected for this conference and attended with 7th grade science teacher, Mrs. Hillyer. The Young Women's Conference was about STEM and inspiring young women to go chase their dreams.
The first thing we did was listen to two inspiring women talk about their jobs. One woman lived in Italy and arrived here only three months ago. She talked about how she started from the bottom and got to where she is now. The next speaker was so incredible. She talked about STEM and how she wanted to show how STEM needs women. She talked about how she is part of the many few women who works in STEM.
After that, we went to stations. We were able to walk around a room and visit different STEM stations. One station was about the FBI. They told us how they can track criminals down by footprints left in the ground. Another one was about fires. Two firefighters taught us how to be safe in a fire and even let us try on their uniforms. After we finished at the stations, we went to a chemistry show. At the show these two scientists performed multiple experiments that were fascinating and eye catching.
Once the show ended, we had one last stop - to listen to the 8th most inspirational woman in the world speak to us. Her name was Dr. Aprille Ericsson and she was absolutely amazing. She talked about her life and how she started to become interested in STEM. The way she interacted with the audience was amazing and she made connections that related to our lives.
I'm glad I was selected to go to this phenomenal conference. It was by far an unforgettable experience.

Check out two experiments we watched, below!
Young Women's Leadership Conference
Young Women's Leadership Conference 2
By, Yasin Oklu (8th Grade)

Check out our puzzle wall by the main office. Our entire school is working together to raise awareness about Autism!
How to Take Care of Yourself
By, Christine Pattison (8th Grade)
9-10 hours is the recommended amount of sleep for a teenager.

However, some studies have shown that people who sleep for 7-8 hours live longer.

Around 10:00 AM is when your brain is fully-functional and active. It's recommended that if you want to study over the weekend, the best time to do it is around 10 if you'd like to fully comprehend everything.

Hot showers will calm you down and help to take away stress, while cold showers will stimulate and wake you up.

Looking at a bright screen such as phone will make you have trouble falling asleep. The screen's perceived brightness in your brain will make it harder to sleep once it's dark.

If you're having trouble studying, try to install the app titled "Forest". This app will plant a small tree once you input a set amount of time you'd like to sleep. The tree will grow over the set amount of time. If you try to go onto your phone to procrastinate, the tree will die.

Another app is called "Pomodoro". This is a popular study method in which you study for a certain amount of time and take a small break. Then, you return to studying. This has shown to be a very productive method.

If you're procrastinating, try to at least start your work. Starting your work will overcome procrastination and make it hard to simply put it down and stop once you've already started.

If you're feeling stressed, try to listen to music. Songs are proven to cheer you up because it creates a sense of feeling understood.

Hugging someone is also a very good way to relieve stress, as hugging someone releases a chemical called oxytocin in your brain. Oxytocin decreases stress.
Trailer
Did you know? The original, animated version of Beauty and the Beast was released in 1991. Check out this incredible adaptation, while it's still in theaters!
Beauty and the Beast US Official Trailer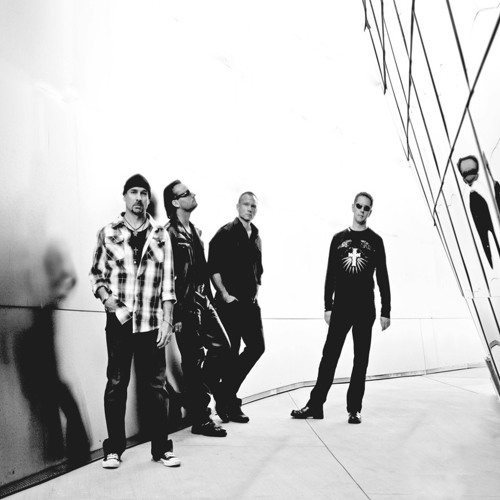 L.A.vation-U2 Tribute
Beautiful Day by L.A.vation-U2 Tribute
Spring Jokes
Found by: Yasin Oklu (8th Grade)
When do monkeys fall from the sky?
During Ape-ril showers!
Can February March?
No, but April May!
Why is everyone so tired on April 1?
Because they've just finished a long, 31 day March!
What time of the year is it when you are on a trampoline?
Spring-time!
What flowers grow on faces?
Tulips (Two-lips)!
Matawan-Aberdeen Middle School