Green Roofs
Why they're right for Houston
(image retrieved from greenbuildingnews.com)
The Beautiful City of Houston Deserves Clean Air
We all love to live in an area where we feel safe. Houston being one of the largest cities in Texas leads it to have a large population at about 6 million (Texas Department of State Health Services). Large population means also large number of vehicles. Research shows that 9 out of 10 workers take private cars to work in Houston (Houston Chronicle). The more vehicles, the more air pollution that is being emitted into the air. Houston is also known to be one of top manufacturing cities (Houston.org). Most of the industries that can be found in Houston are petrochemical and about 200 companies exist here as of 2015 (NPR). With all this being said, Houston's air is being polluted by these industries. Not only does Houston violate federal standards on ozone, but it is also known to have fine dust particulate matter in its air (The Texas Tribune). The article by Richard Harris on NPR news on Houston's air quality states that it has improved but the city will still need some work to meet the latest smog standards. (image retrieved from en.wikipedia.org)

(image retrieved from clrsearch.com)
Houston Air Pollution Real Time Air Quality Index
If you watch real time Air Quality of Houston, it is moderate most of the time. Moderate Air Quality means pollution is present in the air and sensitive individuals should consider not spending much time in the area (Air Quality Index). For many people this means that their ability to spend time outdoors is limited in the city. Therefore the city needs to do something to reduce its pollution so that everybody will feel that their health is safe in the area.
Green Roofs Trees will save lives
Trees save lives. This might sound strange but according to Dr. Mercola, Trees save close to 1000 lives, and billion in health cost each year. This is again due to the fact that plants remove significant Nitrogen dioxide (N02) and microscopic particulate matter (PM) in the air (American Chemical Society) which is harmful to human health. Green Roofs will also reduce the Houston heat island. The term "heat island" defines built up areas that are hotter than surrounding rural areas. Research shows that the average annual air temperature of a city with 1 million people or more can be 1.8–5.4°F warmer than its surroundings(United State Environment Protection Agency). Houston, having more than 6 million of population, results even higher heat island. In the evening, the difference can be as high as 22°F . Heat islands can affect communities by increasing summertime peak energy demand, air conditioning costs, air pollution and greenhouse gas emissions, heat-related illness and mortality, and water quality (United Stated Environment Protection Agency).
To Learn More about Green Roofs, Watch this Video
About Green Roofs for Healthy Cities
Green Roofs Are the Solution
In order to solve this pollution problem, precautions must be taken. Research shows that trees and other green plants reduce air pollution (
Environment Science and Technology
) significantly. That is why our project of installing Green Roofs in city of Houston would be an excellent solution for reducing its' air pollution. The City of Houston has some trees on its streets but they are not enough to reduce available air pollution. That is why additional plants from installed roof will add significant contribution to reducing this pollution. Plants absorb carbon dioxide that our body eject and produce Oxygen which our body needs (European Federation of Green Roof Associations).
Discussion of Roof Gardening in Canada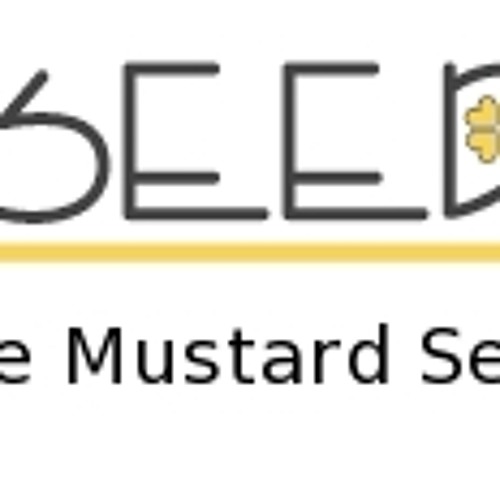 cdeoradio
'GreenRoof' pak - CBC Radio One alberta@noon by cdeoradio
Green Roofs will Provide Energy Benefits
One thing every city tries to achieve is an increase in companies and people moving to their city. A great way of doing this would to provide a city that has cheaper heating and cooling bills. On average the energy used to heat and cool a building accounts for the largest portion of your energy bill. With temperatures in Houston reaching in the upper 90's all throughout the summer. The one thing on everyone's mind is how much they will be spending this month keeping their homes at a livable temperature. We believe by implementing green roofs in the City of Houston, it will help to reduce the heating and cooling costs by improving the insulation of roofs, which will provide an increased incentive for people to move to this great city.

On average 25% of the heat loss of a building is through the roof due to poor insulation. One could save up to 20% on their current heating and cooling costs by properly insulating roofs. With the average annual bill around $1,900, that is a save of around $380 a year. Why not choose a roofing method that meets if not exceeds these desired insulation needs. Over the lifespan of a green roof one would be able to save nearly $133,400 on just energy bills alone. Some of the reasoning behind this is that the most commonly used conventional roofing material is Asphalt Shingles. While these are a cheap and proven method of protecting your roof, they only do that. They do not provide any means of insulating your roof and due to their dark color, actually absorb large amounts of heat during the summer. This buildup of heat can transfer into a building that is not properly insulated, which makes it harder to effectively cool the building. During the winter the lack of insulation in the roof allows the heat from the building to transfer into the colder outside air, which means the heating unit must work harder to maintain the desired temperature of the building. In the summer during the hottest part of the day green roofs have been shown to have a surface temperature that is at least 60 degrees Fahrenheit cooler than conventional roofs. In commercial buildings most a/c units are located on the rooftops, where there efficiency is highly dependent on the surrounding air temperature. In fact most a/c units have a degradation in their operating efficiency at temperatures above 95 degrees Fahrenheit. This decrease in absorbed heat by the roof allows the a/c units to perform at their peak efficiency, which allows for improved cooling and heating at a reduced energy cost.
One of the biggest factors people consider when moving to a new city is the cost of living in that city. With the savings gained from reduced energy costs by using green roofs, people would have an increase in the amount they are able to spend at places within the city. This increase in spending would help to improve the city's economy and the overall happiness of its citizens. (image retrieved from multitech.com)

(image retrieved from roofkrupik.blogspot.com)
Green Roof Agriculture
Another belief that our team has is that Green Roofs implemented in the city of Houston will improve food security, and will create economic development by providing acres of land in order to grow and sell produce. This is split into two parts, the first being the food security that having Green Roofs can provide to the City of Houston. The second is the fact that providing extra acres of land from Green Roof's in order to grow and sell produce will be beneficial to economic development of the city.
As stated above, having a Green Roof for the purpose of agriculture will provide the city with greater food security than before which is very beneficial to the city. In a government census report, it was found that 7.6% of the population of Texas directly lives in the city of Houston and the projected growths in the percentage of people living in the City of Houston will grow way beyond that. (Houston Quickfacts) A growing population concentration has serious consequences for food security. This food security problem is no more apparent than with the impoverished of the city in which they lack money to buy food or land to grow in themselves. Having multiple Green Roof's in the city can provide community gardens in which all types of people can grow food to feed the community. A study done by the Council of Hemispheric Affairs done in Mexico City showed that Green Roof gardens improved food security for the city. (Larrimore) The truth is that there is a growing population in cities and Green Roofs have been shown to work and improve food security for cities.
The second topic regarding the agriculture of Green Roofs is economic development through the production and profits of Green Roof farms. These Green Roofs provide a whole new job sector in which the production and maintenance of these farms becomes important. This creates jobs for the city and increases economic development. How many jobs would be created you might ask? "According to Greenroofs.org, American Rivers suggests that a USD $10B investment could create 190,000 jobs by building 48.5 billion-square-feet of green roof area, or just one percent of the United States' roof space in every community over 50,000 in population." (Green Roof Benefits) Obviously these numbers represent a nationwide installation of Green Roof's but the results show that a scaled down version just for the city of Houston could create numerous jobs for the city as well. Not only do Green Roofs produce jobs but they are also good for businesses as well. In a town in Dorchester, MA, a local restaurant called Ester Restaurant is able to produce 75% of their produce needs during peak growing season. (Green City Growers). This shows that not only can it produce jobs for the city it can also reduce costs for restaurants and other vendors as well.
The results are very clear. Green Roofs have been proven to provide food security to other cities as well as possibly improve economic development. The only question remains is whether the City of Houston would like to invest in these Green Roofs and improve the quality of their city for the future.
(image retrieved from vgrene.com)
Green Roofs will bring up property values.
One thing every city desires is high property value. This is a great indicator that the area is full of happy citizens and people from other areas have taken notice and want to move here too. We believe that by implementing green roofs in the City of Houston it will raise property values through a variety of effects this system will have, showing people from all over the world that the City of Houston is at the forefront of urban design and that it is and will continue to be one of the best places in the world to live based upon our commitment to the environment and the happiness of the people who choose to live here.
One major effect Green Roofs should have is that they will help with the entertainment value of the city. Not only could we implement massive green roofs upon which parks and gardens could be built as we are currently seeing in Cupertino, California, the birthplace of Apple and a city often viewed as a frontrunner in technology, but they also would be nice scenery around which eateries, bars, musicians, and others would center themselves for the nicer views and the atmosphere that these green roofs would provide.

We've already seen locations using their implementation of green roofs in order to attract people to come live there. The University of Manitoba in Canada has been advertising their green roofs as a reason why students should rather go to their university over others. Their plan is to implement a "park in the sky" type green roof like was discussed earlier that would be a fun place for their students, or in our case our citizens, to relax and have fun with a great view of the area around them.
Not only are these great for students and citizens in their time off work but we believe that green roofs would also improve the satisfaction of people working in the city too. Being able to look out of your office window and see more green below you would be an enjoyable alternative to the current view of 'concrete jungle'. In fact, a study done shows that workers who have views of green roofs as opposed to traditional concrete roofs tend to make less errors while working, showing that a view of green is good for them.
This technology is showing up in many big cities and our city should show that we have our finger on the pulse of urban development by bringing them to Houston. We believe that between all of these benefits it would help thrust Houston to the forefront of cities that people consider to be thriving and desirable to live in. By being able to provide an atmosphere that is more enjoyable to work in and has plenty of great entertainment available people from all over would consider Houston to be one of the best cities to move to and would bring more business and population to our great city. Doing this would help to drive up property value here and continue to show that we are leaders in urban planning and living.
Another Video Discussing the Benefits of Green Roofs
Big Ideas for a Small Planet (Sundance Channel)
Summary
In Summary, Green Roofs are good for the environment, provide many energy benefits, can help provide the city with its' food and agricultural needs, and creates a better local environment for its' citizens. For these reasons Green Roofs are a good decision for Houston and we recommend their implementation.
We are Looking Forward to Work with Houston Officials to bring good change with Green Roofs
Sources:
Begley, Dug. "Study Finds Houston Won't Curb Its Driving Desires." Houston Chronicle. 5 Dec. 2013. Web. 7 Dec. 2015.

"European Federation of Green Roof Associations - EFB." Green Roofs. Web. 2 Dec. 2015.
"Fine-Dust Pollution in Houston Could Violate Federal Standards, by Kate Galbraith." The Texas Tribune. 30 May 2013. Web. 2 Dec. 2015.
"Green City Growers Main Navigation." Green City Growers. N.p., 21 June 2014. Web. 07 Dec. 2015.
"Green Roof Benefits - GRHC WEBSITE." GRHC WEBSITE. N.p., 2014. Web. 07 Dec. 2015.
Harris, Richard. "Breathing Easier: How Houston Is Working To Clean Up Its Air." NPR. NPR, 31 May 2013. Web. 2 Dec. 2015.

"Heat Island Effect." EPA. Environmental Protection Agency, 4 Dec. 2014. Web. 7 Dec. 2015.

"Houston (city) QuickFacts from the US Census Bureau." Houston (city) QuickFacts from the US Census Bureau. US Census, 2 Dec. 2015. Web. 07 Dec. 2015.

"Industry Sectors in Houston." Industry Sectors in Houston. 8 Jan. 2013. Web. 2 Dec. 2015. <https://www.houston.org/business/industry-sectors.html>.

Larrimore, JT. "Green Roofing in Mexico City." Www.coha.org. COHA, 12 Oct. 2012. Web.

Woods, Michael. "Green Plants Reduce Pollution on City Streets up to Eight times More than Previously Believed." American Chemical Society. 29 Aug. 2012. Web. 2 Dec. 2015.