WeSpin Mixes
A series of monthly mixes by Wespinners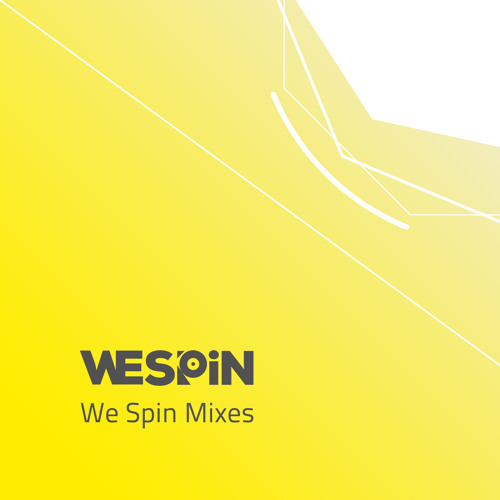 We Spin
We Spin Mixes by We Spin
April Mix by Camino
"Since somehow, by some crazy circumstance, this is my first ever guest mix, I wanted to put together something special. This mix is both a celebration of my debut album "Freshman 15" (you'll hear about half the album here!), and a recreation of my live shows. It's actually the first time I've ever shared things like the live version of "Ariana Grande", or my Big Sean and Grady Tate edits, or "Uptown Lip Gloss" online. Before now, the only place to hear these tracks was at one of my shows!" - Camino
Follow Camino on Soundcloud at https://soundcloud.com/camino1
Learn more about WeSpin at http://wespin.co/
Tracklist:
Midnite Neighborhood Watch - Camino
Uptown Lip Gloss (Camino Blend) - Mark Ronson/Lil Mama
Criminally Cute - Camino
Strawberry Donut - Camino
Boston 2 London - Latrell James
Private Tumblr - Camino
Thoughts of She - Detroit Swindle
Paradise (Camino Edition) - Big Sean
Eyebrows on Fleek - Camino
Ariana Grande (live version) - Camino
From Russia With Phunk - Crisco Castelli
Bugatti (REDgreenBLUE's Stompy Bootleg) - Tiga
I Got Six (Camino Edit) - Grady Tate
Let Yourself Go - The Supremes
What is WeSpin Mixes?
WeSpin Mixes is a series of exclusive free mixes in various genres of electronic music, delivered by the
WeSpin
members every month.
WeSpin is a music marketing education platform and community. Like Skillshare or Lynda, but only about music business. With new courses by industry experts added each week, We Spin teaches artists to engage and grow their audience with the cutting edge of music innovation. The program empowers musicians to take charge of developing their online presence, building their own brand, and increasing their following. WeSpin is also now free for the first two weeks, sign up at wespin.co.