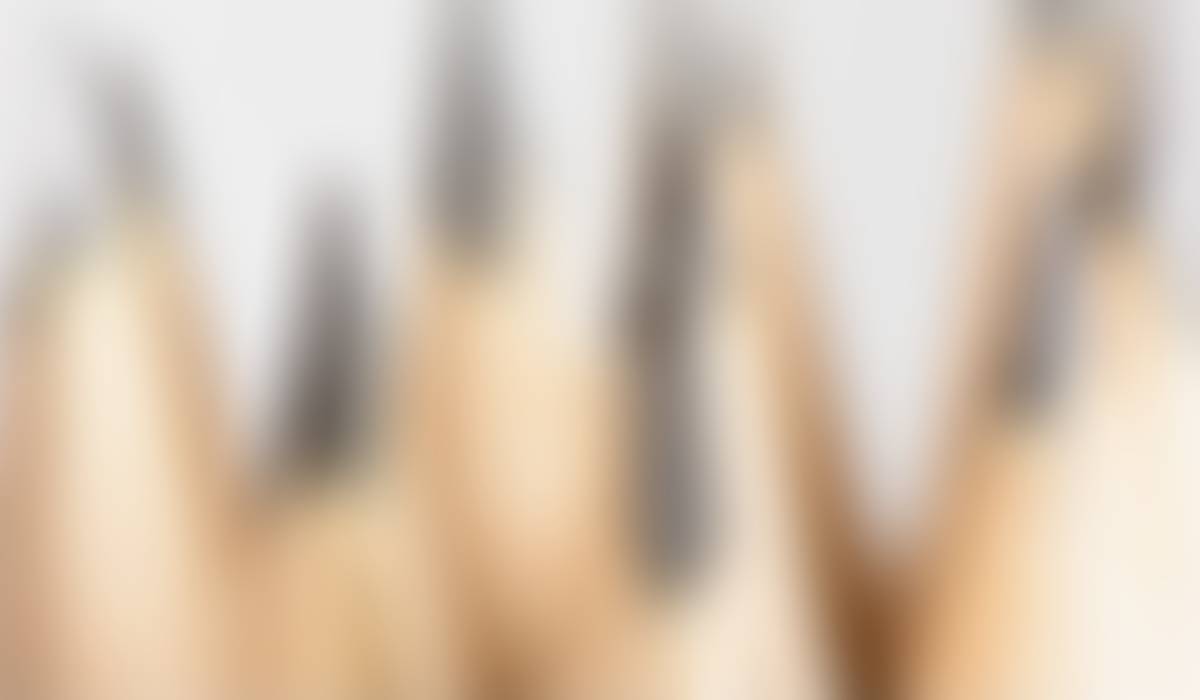 School Pointes
Parcells Middle School held an all-school ceremonial flag raising on Friday morning in honor of Constitution Week.
Celebrating Constitution Week
Following an all-school ceremonial flag raising on Sept. 23, the last day of Constitution Week, a new flag waves high in the sky at the entrance of Parcells Middle School.

The ceremony, which included the reciting of The Pledge of Allegiance, was led by Barb Davis and Deann Newman, members of the Louisa St. Clair Chapter of the Daughters of the American Revolution (DAR).

The fifth graders remained at the close of the ceremony to recite the Preamble to the Constitution. This week, as part of Constitution Week, they have learned more about what that preamble means and why the Constitution was created.

In 1955, DAR petitioned Congress to set aside September 17 to 23 annually to be dedicated to the observance of Constitution Week. The resolution was later adopted by the U.S. Congress and signed into public law on August 2, 1956, by President Dwight D. Eisenhower.

Barb Davis, a retired Maire Elementary teacher, serves as the local chapter's Educational Resources Chair. She visited the fifth-grade classes to teach them about the importance of the Constitution and the historical events that led to its framing in September 1787.

After reviewing the Preamble to the Constitution, Mrs. Davis provided a "Preamble for Kids," explaining the meaning and importance of each goal.

The Preamble for Kids reads: "We the people of the United States to make a country better, to bring about fairness, to be sure we have peace at home, to be able to keep everyone safe, to encourage everyone's well-being, to defend our freedoms, for ourselves and our children, we order and create this set of laws and principles."

"The Preamble is so important that my fifth graders, when I taught at Maire School some years ago, had to memorize it," she told the students. She also made sure they understood the meaning behind the words.

"When you recite something, shouldn't you be able to understand it?" she asked.

The students also learned about the Articles of the Constitution – from the three branches of government to Articles IV through VII on relations among the states, amending the Constitution, the Supremacy of National Law, Oath of Office and National Debt, and Ratification of the Constitution.

"Does the Constitution work?" she asked the students.

"Yes," responded one student, "because we still have it today."
Harlem String Quartet conducts master class
Violinist Melissa White and cellist Felix Umansky from the Harlem String Quartet offered new interpretations for student musicians, from left, Lily Wodzisz, Joe Stapleton, Ben Graham and Daniel Gross. Photos courtesy of Cherished Candids by Erin.
Instrumental students from both Grosse Pointe South and Grosse Pointe North were treated to a master class on Wednesday morning in South's auditorium conducted by the Harlem String Quartet, followed by a performance by the Grammy award-winning group.

The master class began with the Balfour String Quartet, made up of students from both high schools, performing a piece they prepared over the summer in a workshop setting, with the other orchestra students in the audience. Members of the Harlem String Quartet offered instructive comments to guide the student musicians' interpretation of the music.

"Take risks with the freedom and the flow of the music," advised violinist Ilmar Gavilian, a native of Cuba. "Give it a bit more space. Make it a bit more raw and just go for it."

American violinist Melissa White compared the piece – the second movement of a string quartet by Ravel – to a French impressionist painting and urged the musicians to "paint these images of waves and the wind."

For the four members of the Balfour String Quartet, the experience of a group master class was a new one. The four of them have been playing together for about two years, and have worked on the Ravel piece since the summer. Sophomore Daniel Gross is the cellist, sophomore Lily Wodzisz plays first violin, junior Joe Stapleton plays second violin, and junior Ben Graham is a violist. Daniel, Lily and Joe are all students at South and Ben is at North.

"We got some great feedback," Lily said. "They had a lot of interesting things to say."
The visit came about as a result of a grant from the Grosse Pointe Foundation for Public Education. GPPSS music department chair and South orchestra director James Gross submitted the grant request after he was inspired by the opening staff meeting last fall and its focus on equity and inclusion. The Harlem Quartet's mission is to advance diversity in classical music, engaging young and new audiences through the discovery and presentation of varied repertoire that includes works by composers of color.

For example, in addition to the second movement of a string quartet by Claude Debussy, the musicians performed "The Quiet One," a piece by American composer and conductor William Grant Still, who was the first African American to conduct a professional symphony orchestra in the United States.

The musicians allowed time for student questions.

In response to the question on who was their favorite composer, Gavilian said, "We always say our favorite composer is the one in front of us."

"Is there such a thing as too much interpretation?" another student asked.

"There is no one boss," Gavilian said. "A dictatorship is efficient, but it doesn't lend itself to artistry. In a team, everyone has an equal voice."


The grant included visits from the Harlem String Quartet to Brownell and Pierce Middle Schools, where students were treated to musical performances by the acclaimed group.
In addition to winning a Grammy Award, the Harlem String Quartet has performed at The White House for President Barack Obama and First Lady Michelle Obama, on the PBS News Hour with Jim Lehrer, and on the NBC Today Show.
It's a Big World After All
Parcells seventh graders enjoy hands (and feet) -on learning!
When Steve Chevalier and Sean McBrady went to school together, they never imagined they would one day return to their former middle school in their respective roles as educators.

They attended Ferry Elementary, Parcells Middle School and Grosse Pointe North, graduating in 1994. Today Sean is the Macomb Intermediate School District social studies consultant and Steve is a seventh-grade social studies teacher at Parcells.

On Tuesday, Sept. 20, Sean McBrady visited Mr. Chevalier's seventh-grade social studies classes, bringing with him a giant interactive map of Asia measuring 20' x 33'. While he is the Macomb ISD social studies consultant, he coordinates with the Wayne ISD and Oakland schools as well to share resources.

One of those resources is the giant maps. As a Grosse Pointe resident and parent in the school system, Sean is no stranger to GPPSS. In fact, he has three sons – two fifth graders and a seventh grader at Parcells – and has visited their schools since they were in kindergarten.

The map he brought was always tied to that grade level's social studies curriculum. In third grade, for example, he brought a giant map of Michigan to supplement their unit on their home state.

In fourth and fifth grade, he shared a giant map of North America to accompany their study of the continent.

For Mr. Chevalier's geography and world history students, he brought maps of larger areas of the world.

"It scales up as they grow older and become more sophisticated," Sean explained.
Seventh graders were up and moving during social studies class on Tuesday.
The purpose of the exercise is to provide a geography review of basic cartography and map reading. Students learned about key components of a map – the title or heading, a key or legend, grid and compass rose or north arrow. They conducted a hands-on activity to identify latitudes and longitudes.

"More than anything, it's a way for them to have fun doing a geography activity," he said. "Now when they go back to class and Mr. Chevalier brings a map out, they're a little more excited about what they're doing."

He hopes to return at the end of the school year and see how much the students have learned and grown with their map skills.

From Mr. Chevalier's perspective, the activity is a refresher on what the students learned last year in sixth grade and a way to make this year's study of the western hemisphere more meaningful.

Perhaps most important of all, it's kinesthetic learning in action -- a way to "get them out of their seats, get them moving, get them thinking," he said. "I think it was a great experience for them. I think they're going to be talking about it all day."
Introducing the Awareness Calendar
The first goal of the Strategic Plan under Curriculum, Instruction and Student Learning is to "cultivate a robust and equitable educational community where all learners are empowered to reach their unique potential."
GPPSS has created an Awareness Calendar, which includes major religious, cultural and other important observances as a resource to help when planning school exam schedules and activities, workplace festivities and community events.
Helping with this initiative is a new Community Awareness Committee, a group of community members representing Buddhism, Christianity, Hinduism, Islam and Judaism. The role of committee members is to assist the district in recognizing the diverse range of cultures and perspectives within the schools and serve as a resource when questions arise.
This year a pilot calendar is being rolled out month by month. Click the image below to view the September calendar.

ARE YOU AWARE?

Rosh Hashanah commemorates the Jewish New Year and the creation of the world. It is one of two Jewish "high holidays" and centers on introspection. It also marks the beginning of a 10-day period focused on prayer, repentance and charity.
An appropriate greeting: While Rosh Hashanah is a serious holiday, it's always appropriate to say "Happy Rosh Hashanah" or "May you have a good year" to those in the Jewish community.
Sign up now for Santa Claus Parade
The Grosse Pointe Chamber is in search of participants and sponsors for this year's Santa Claus Parade on Friday, Nov. 24 (the day after Thanksgiving).
Click on the link for a Chamber Parade Participation form (deadline to sign up is Oct. 31) or to view parade sponsorship levels (deadline is Nov. 4).