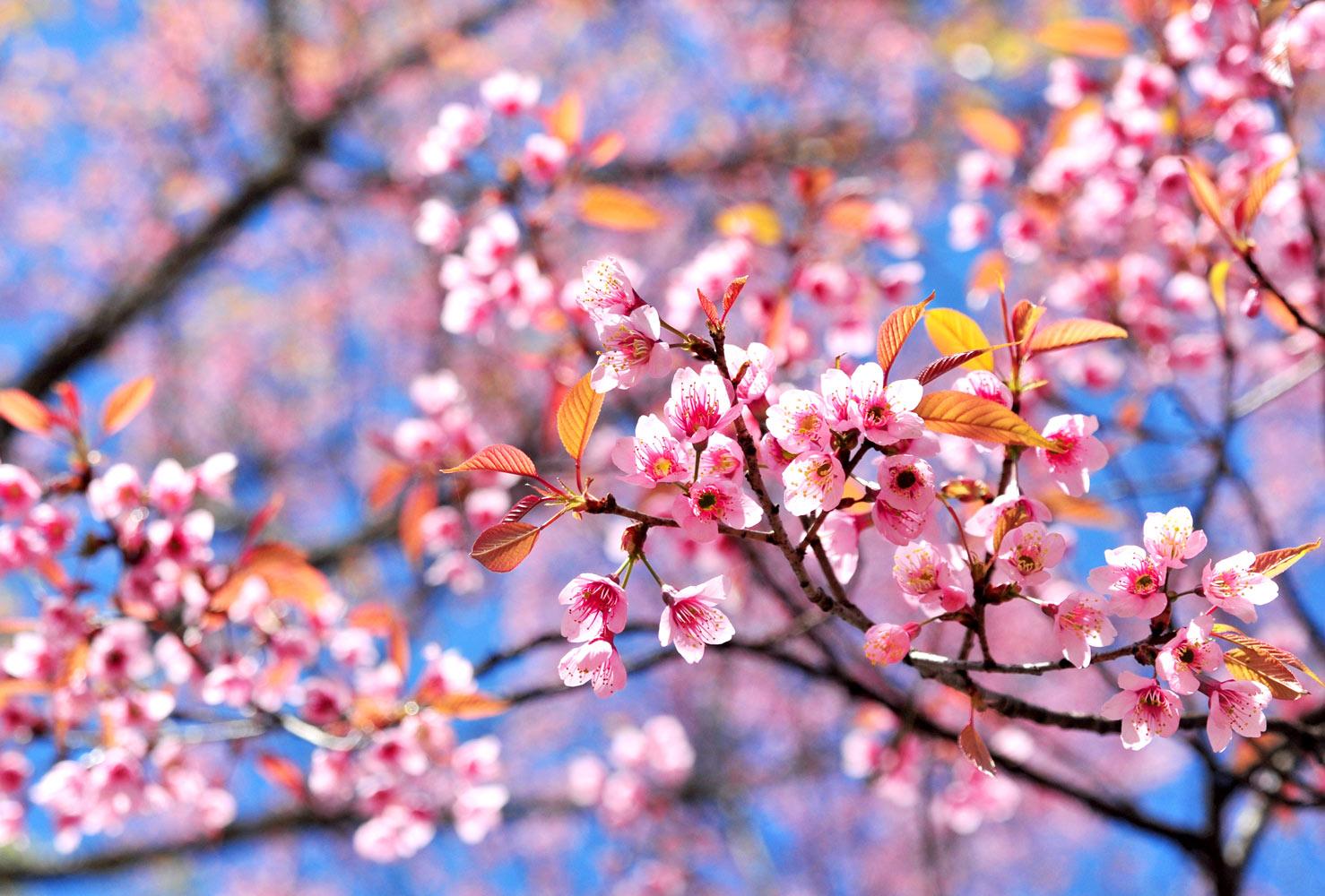 Principal's Weekly Newsletter
Benson Polytechnic High School March 6th 2023
A Message to our Parents/Guardians: Information Platforms for Benson Tech
Please be sure to follow me on Twitter @BensonTechPride. (Twitter)
Please be sure to go to our PPS/BHS Website at www.pps.net/benson for important school information, events and school activities that will be happening throughout the school year. (PPS/Benson Tech Website Calendar)
Parents/Guardians please be sure to download the Trivory App for up to date information regarding Benson Tech. This is a great communication tool for Benson Tech and we highly encourage all parents/guardians and students to stay connected with the school by downloading the app. https://trivory.com/
(Trivory App)
Principal Wilson
A Message from Caroline Bleckmann (School Social Worker & Wellness Center Coordinator)
Substance Abuse Awareness Night
Dear Benson Tech Families,
Please come to the Substance Use Awareness Night at McDaniel High School on Thursday Evening, March 9th starting at 5:30pm. See the flyer below for details. Dinner will be provided, and there will be presentations in English and Spanish, with Somali, Spanish, and Vietnamese interpreters available.

Resource Alert: Lent Pantry will reopen this coming Monday March 6th from 3:15-4:45
We will be opened every 1st and 3rd Monday of the month. The pantry welcomes everyone in the community and is a shopping style pantry so shoppers have the choice to choose what they want/need.
5105 SE 97th Ave, Portland, OR 97266
Sincerely,
Caroline Bleckmann, LCSW, She/her
School Social worker, Benson Polytechnic High School

For all meeting requests click here or use google calendar for PPS employees
Cell/Non-urgent texting: 503-729-3486

Monday-Friday, 8-4:00
How can the School Social Worker help me?
Outside of office hours, if you or your loved one is experiencing a mental health crisis, please call the Multnomah County Crisis line at 503-988-4888.
PPS Parent Focus Group for Parents/Caregivers of LGBTQ+ Youth
Please read the attached flyer for more specific details.
Benson Tech Site Council
Parents/Guardians,
Please note that the Benson Tech Site Council team will be meeting on Thursday March 9th from 4:30pm to 6:00pm in the Benson Tech Library.
Hope to see you Thursday night.
Principal Wilson
Spring Outdoor School Information
Benson Tech Students,
Want to learn more about being a Counselor at Outdoor School? Sky Ford, one of the educators at Outdoor School will be here on Thursday March 9th during FLEX to talk all things Outdoor School!
Stop by the table in the main hallway entrance to find out more!!
Date: Thursday, March 9
Time: FLEX - 9:51am - 10:35am
Location: Main entrance / hallway
A Message from Benson's Escalera Programs
Students from both Early Escalera and Escalera got the opportunity to attend a field trip to the campus of Portland State University to watch a basketball game and experience an event there. With this field trip, hopefully, students could see themselves on a university campus and support their decision-making in the future when choosing a college or university. The students also got the opportunity to visualize a college lifestyle and built community among their Escalera and Early Escalera classmates.

--

Best;
Alberto Plata Hurtado
He/Him/His - Pronouns
Youth Engagement Specialist
at Benson Polytechnic H.S. / Marshall Campus
503-995-8198 l cell
A Message from Benson's Digital Media Production Instructor Steve Curley
Media Design Art Show
Media Design 4 students have been invited to exhibit their design work at Extracto Coffee Roasters, located at 2921 NE Killingsworth St. in Portland.
The work will be on display beginning March 4th and will be up until the end of the month so you have plenty of time to stop by and support our students and show some gratitude to a great local company who also happens to be part of the Benson family.
Posters are for sale through the cafe but we are also planning a poster sale in house for anyone interested in owning some of our amazing student designs.
Stephen Curley, He/Him
Teacher at Benson Polytechnic High School
CTE-Digital Media Production
Testing Accommodations Coordinator
Benson Polytechnic High School Alumni Newsletter
Please take a moment to read the February Edition Newsletter from the Benson Polytechnic High School Alumni Association. The Alumni Newsletter has a lot of great information regarding Benson Tech and our Alumnus from around the country.
BPHSAA
Senior Graduation Requirements
Dear Parents/Guardians of Senior Students
All seniors in Oregon are required to complete 4 components of the Personal Learning Requirements (PLRs) in order to receive a diploma, in addition to earning the required credits towards graduation. The four components are a Resume, two Career Related Learning Experience Reflections AKA CRLEs, and a My Plan Project. Portland Public Schools is sending letters to students and families this month that share the progress your student has made towards completion of the PLRs. Students were assigned the My Plan Project in their English classes last semester and they turned them into their English teacher. The other three items, CRLEs and the resume, are completed in various classes through the high school experience and are submitted directly to our Career Coordinator, Miranda Ryan.
Students can submit completed work to Ms. Ryan via this link. You can also reach out to her with any questions regarding completion of this important graduation requirement (mryan1@pps.net)
Thank You

Sara Callies
Curriculum Vice Principal
Benson Tech College Newsletter
For the latest information on college admissions, scholarships, financial aid, and related upcoming events, please check out Benson's COLLEGE NEWSLETTER. Always feel free to reach out to me (Kathleen Reid) or Katie Clark if you have any questions.

Kathleen Reid

College Counselor/AVID Coordinator
kreid@pps.net or 971-238-8322
Sign up for an appointment with Kathleen here
Katie Clark

College Coordinator
kclark@pps.net or 503-894-4660
Sign up for an appointment with Katie here
Benson Tech Weekly Athletic Newsletter
Please click on the attachment below to access the Weekly Athletic Newsletter.
Mat Clark
BHS Athletics
A Message from Benson's Career Coordinator Miranda Ryan
Career Opportunities:
Please see the Career Newsletter link for information on jobs, internships, and career opportunity events:
https://docs.google.com/document/d/1nadDd7P7ri7um3mwRaGFoll2pNf6I6JoFtO6u9TTSwI/edit?usp=sharing
Graduation Requirements

Attention!- All students need these four requirements to graduate:
Career-Related Learning Experiences 1

Career-Related Learning Experience 2

Resume

My Plan Project (Complete in 12th-grade English)
Please see the link for more information: https://bit.ly/3D9V6r8.
March 10, 2023, Veterinary Medicine Career Event
During this event, you will learn about the Oregon Humane Society and meet a veterinarian, a vet tech, and a veterinary social worker. You'll receive information about volunteering and veterinary career pathways. There will be a tour and hands-on activities. See the link for more information: https://docs.google.com/document/d/10yOGvrytFxdssfZ8CdQWDzAXQj-YLgpcRJLJ5ZeSH3g/edit?usp=sharing.
For more Career Opportunities, see the Career Newsletter: https://docs.google.com/document/d/1nadDd7P7ri7um3mwRaGFoll2pNf6I6JoFtO6u9TTSwI/edit?usp=sharing
The 28th Amendment to the United States Constitution
What Should Our Next Amendment Be? Contest rules and resources are available on the Ninth Circuit's website (link above and below). Essay and video entries can be submitted online on the civics contest website starting Jan. 4, 2023. The deadline for entries is 11:59 p.m. Pacific Time, Monday, March 13, 2023. The District of Oregon's civics contest flyer includes more information about its local contest. 2023 Ninth Circuit Civics Contest Link: https://lnks.gd/l/eyJhbGciOiJIUzI1NiJ9.eyJidWxsZXRpbl9saW5rX2lkIjoxMDAsInVyaSI6ImJwMjpjbGljayIsImJ1bGxldGluX2lkIjoiMjAyMjEyMTYuNjgzODg0MzEiLCJ1cmwiOiJodHRwczovL3d3dy5jYTkudXNjb3VydHMuZ292L2Npdmljc2NvbnRlc3QvIn0.yvylTiyYv1ut7tPpjaKGtCazE3Dvc4h8Oe0JyXfTu-E/s/2161063364/br/150726526908-l
Miranda Ryan

Career Coordinator
Benson Polytechnic High School
Cell: 503-312-2774
Office: 503-916-5100 X:77201
Schedule a Meeting: http://bit.ly/BHS_careercalendar
Personal Learning Instructions: https://bit.ly/3D9V6r8
Career Website: http://bit.ly/bensoncareers
Curtis Wilson Jr.
Curtis is using Smore to create beautiful newsletters