La Costa Sabrosa
El sabor de comidas tradicional de Costa Rica
ESPECIALIDAD DE LA CASA ($4.99)
Chorreadas
Chorreadas son panqueques tradicionales de Costa Rica. Las chorreadas son servidas típicamente para desayuno, pero también puedes comerlos durante almuerzo o cena. Su origen se conecta hasta los nativos. Es un plato bien común y popular por la abundancia de maíz en Costa Rica.
Ingredientes:
4 tazas de maíz fresco

¼ taza de leche

1 cucharita de sal

2-4 dientes de ajo, machacados

2 cucharadas de orégano

Aceite

Miel
Direcciones:
Mezcla todo (excepto aceite) en la licuadora hasta hacerlo suave. Pon la mezcla en un cuenco y calienta aceite en una sartén en medio fuego en la estufa. Saca dos cucharas de mezcla y ponlo en la sartén. Unta la mezcla en un círculo como un panqueque. Después baja el fuego y déjalo por dos minutos. Cuando se acaba los minutos, da le vuelta y déjalo por otros dos minutos. Pon las chorreadas en un plato y sírvelo con miel.
Las bebidas
Horchata
(es una bebida hecha con leche, harina de arroz, mucha canela, y azúcar)
Pipa fría

(es agua fresca y fría de coco)
Guaro

(es licor claro hecho de caña de azúcar)
Las bocas
Ceviche
(está hecho con corvina, cilantro, ajo, pimienta caliente, cebolla, y apio)
Tamales
(es una harina de maíz sazonada que está cubierta con hojas de plátanos. Adentro tiene arroz, frijoles, verduras, y carne)
Empanadas

(son masas frito llenadas con queso, frijoles, papas, y pollo)
Las guarnición
Sopa negra
(está hecha con cebollas, ajos, huevos, y jugo de frijoles negros)
Chicharrones

(son pedazos de carne de cerdo frito)
Chimichurri
(está hecha con tomates y cebollas en jugo de limón)
Los platos principales
Arroz con pollo
(es servido con diferentes tipos verduras como camote, chayote, y yuca)
Gallo Pinto
(está hecha con arroz mezclado con frijoles negros y servidas con natilla, huevos, y platinos fritos)
Casados
(están hechos con frijoles y arroz. Los sirves con tipos de carne o pescado y una ensalada, plátanos fritos, queso blanco, y tortilla de maíz)
Los postres
Arroz con leche
(está hecha con leche, azúcar, y canela)
Tres Leches
(es un pastel cubierta con leche regular condensada con una tapa de le crema batida)
Bizcochos
(están hechos con queso y harina de maíz horneados en anillos)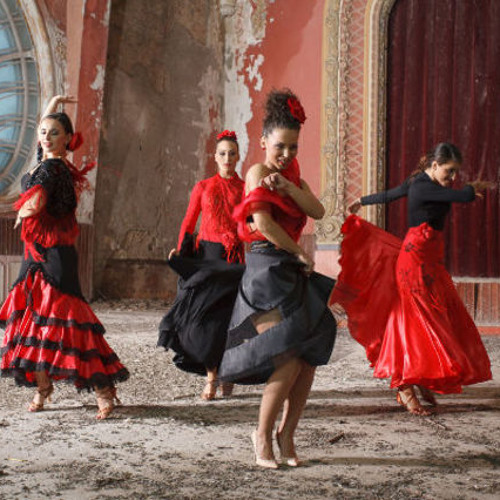 Marin Cnt
AMI - Playa En Costa Rica (Official Radio Edit) by Marin Cnt
Citas
"Costa Rica Traditional Food." - Costa Rica Guides. Web. 17 Mar. 2016.
"Costa Rican Food - Typical & Traditional Cuisine." Go Backpacking. N.p., n.d. Web. 17 Mar. 2016.
Figueres Ferrer, José. "Costa Rica." Lands and Peoples. Grolier Online, 2016. Web. 16 Mar. 2016.
Foley, Erin, and Barbara Cooke. Costa Rica. Tarrytown, NY: Marshall Cavendish Benchmark, 2008. Print.