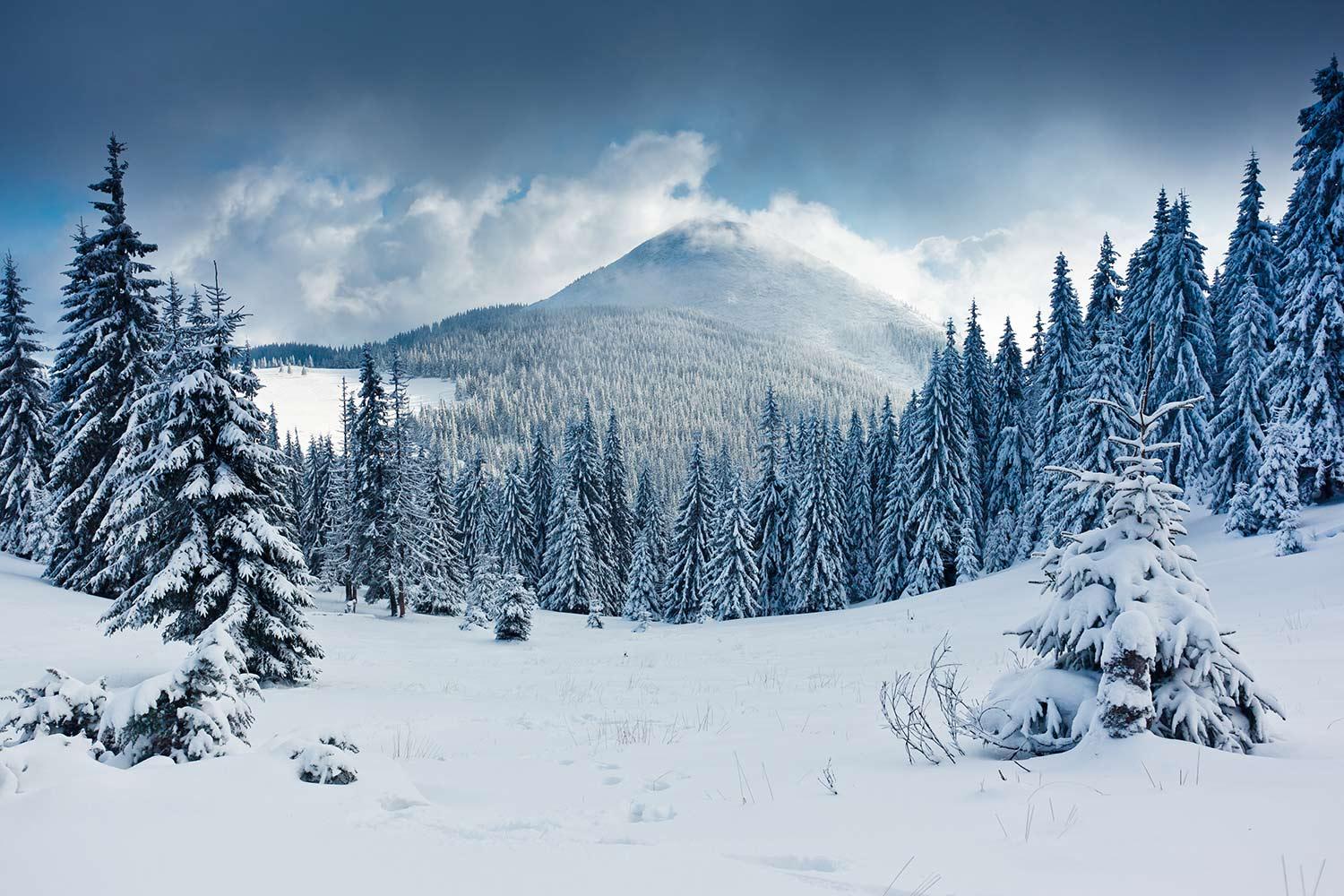 Sewell's Newsletter
January 2023
Principal News
January Letter
Greetings Sewell Sabercats!
Happy New Year! And Welcome to January 2023!
January begins a busy 3rd quarter for all schools. Teachers are focusing on highly leveraged standards, which students in grades 3-5 will be assessed by the state in April. Not only will students continue to learn new content and build on their skills, but they will also be spiraling grade level standards to ensure students get the practice they need to retain the material and skills needed for the following school year as well as state testing. Perseverance will be the key to success in January, February, and March!
Progress reports for 2nd quarter will be ready for viewing via ParentVUE on Tuesday, January 10. There were some technical issues with ParentVUE on January 10, hopefully they have been resolved and you can review your child's progress report.
Mark your calendars for two important dates as there is no school on these days! The first is Monday, January 16, as we observe Martin Luther King, Jr. Day. The second day is January 26. This is a professional learning day for all TUSD staff so students will not be on campus. Please mark your calendars now!
Also, 5th grade families, I hope you have made a middle school choice. If not, it is still not too late. Please fill out the open enrollment form or enroll at your neighborhood middle school. Please remember that all magnet schools provide transportation if you qualify. Regular open enrollment schools do not provide transportation.
TUSD has many options depending on the experience you are looking for. You can find out more at TUSD's Register for the 23-24 school year page. Sewell has two schools that are considered "home schools", Vail and Magee. Depending on your address, one of them will be your home school. If you want to attend a school that is not your home school, an Open Enrollment form is needed. You can find TUSD's open enrollment form online. Magnet schools, like Dodge require the open enrollment process. Traditionally, magnet schools provide transportation. Other schools, out of your home school area, will not provide transportation, even though it is through the open enrollment process. Making this decision can be difficult. However, the sooner you decide, the more likely it is that you will get the school of your choice while seats are still available. We are here to help you with any questions you may have.
As always it is an honor to serve this community
Rob Jewett, Principal
Already October!!
New Start in January!
January is a time to make New Year resolutions! And it's a very good time to talk about goals with our kids.
Possible student goals: Are they doing their homework? Reading for fun? Learning a multiplication table? You might have a family goal of writing a kindness note to a person in your family once a week. The possibilities are endless!
Please take extra loving care of your health and that of your family. So far, Sewell has been relatively safe. We have a diligent nursing assistant, diligent custodians, and students that know and follow the COVID rules. Part of good health is making healthy choices. One of my goals is that our students will know the risks associated with smoking and vaping. We want to start early since nicotine habits are so hard to break. In January, we'll be watching the Pima County nicotine power points for kids and talking about avoiding peer pressure.
Let them know you want to see their progress and you are proud of how hard they are working. Let them know that learning is an important priority to you. That's why we do our homework, get exercise, go to bed early and come to school on time.
Happy goal setting!
Jan Milligan, Sewell counselor
email Jan Milligan or 520-584-7200
Health Office News
Happy New Years! To Sewell Families and Friends!
Well as always Tucson weather is unpredictable So we recommend that students have jackets and sweaters this time of year, so they can put more covering on when it's cold outside or take a layer off if they get hot. Please remember it is always a good idea to put your students initials on a label etc.
Sounding like a broken record time: Water, water, water. Even in this colder month, water is important. It is easier not to remember hydrating when its not hot out. The students still have morning recess, lunch recess and depending on what day of the week P.E.
As always if your student is sick, please keep them home until they are fever and symptom free for at least 24 hours without the help of medication, I.E. children's Tylenol etc.
We are still in a pandemic even as it goes in and out of low to high transmission and cases for the schools and Pima County. We still aren't out of the respiratory flu season yet either. One of the best preventative things all of us can do for any illness is cover your cough/sneeze and wash your hands frequently.
The Health Office is excited to Welcome back Preschool to Sewell!! For those preschool parents the health office will be conducting hearing and vision screening's next week (fingers crossed) and if there are issues, we will notify you. If you have any general questions or concerns, we will be happy to answer them as well.
Looking ahead for Spring. If your child is planning on participating in Spring Sports. Track and Soft Ball or it may still be Kickball, and they have not had a sports physical they will need one to participate. If they participated in Fall sports and had one, that will carry over. If they only like or participate in the spring option of sports and have not had one, make sure they get one so they can participate. Your pediatrician offices are very familiar with sports physicals. They are also offered at CVS Minute Clinic's and other Clinic Care facilities. I have also posted a few times the Kids Clinic that offers free Sports Physicals and Vaccinations. If you have questions give us a call.
As Always if you have questions or concerns, we are here to be of assistance. Give us a call or you can send an email.
Thank you,
Lisa and Carolyn
520-584-7216
Thank You
Thank you, staff, families, Toys for Tots, and Villa Hermosa for your generous donations for our Sewell families! You brought smiles to many students!
We continue to collect items to provide emergency supplies for families. Our food bank needs pasta and sauce, canned chicken, ramen, cereal, and macaroni and cheese for our pantry. Remember to check for the expiration date.
Our hygiene bank needs personal hygiene items (toothpaste, shampoo, soap, and deodorant), household cleaning (dish soap, disinfecting wipes and laundry detergent) and paper products (bath tissue and paper towels).
Our clothing bank needs new boys' and girls' socks and underwear.
We continue to collect clothing for Big Brothers Big Sisters. This is a great way to free up closet space by donating clothing that has been outgrown or is no longer being worn. There is a large green container by the dumpsters near student drop off. BBBS pays us by the pound for donations such as clothing, shoes, bedding, and towels. Buy a gift for a Sewell student! Please email me if you have any questions!
Thank you for your contributions, your generosity helps many Sewell families.
Bonnie Mort
Also, visit our Facebook page to be informed of what is happening at Sewell!

Opening Minds Through the Arts
OMA has started back with learning about Dr. Martin Luther King Jr. and the songs he references in his "I Have a Dream" speech: Free at Last and My Country Tis of Thee. We are also learning other past and present anthems as well as other patriotic tunes using Orff instruments, as well as our newly purchased boomwhackers.
Mrs. Callaway's Physical Education Class
We have had a great start to second semester. Students have reviewed expectations and procedures. We are continuing to work on meeting standards through different manipulatives and movement skills. We look forward to tracking our steps during movement this quarter using pedometers.
Mrs. Callaway

Before and After School Program
Hello and happy 2023 from the before and after school program. I think we're all rested and ready to do our best and meet all of our potential.
Our group continues to work on academics and kindness. We have an amazing program this year.
Our Program still has a waitlist. I will be giving information soon for next school year enrollment, stay tuned to parent link.
Here's to a continued safe and productive 2023!
Ms. Sherry and
Ms. Tamara Smith, program site lead
Sewell Elementary
Sewell is using Smore to create beautiful newsletters