The Trekker Times
September 21, 2020
Principal's Pen
Dear Bishop Baraga Trekkers,
Today is the feast day of St. Matthew the Apostle, who was a tax collector before he was called to follow Christ. A single command from Jesus, "Follow me," was all it took for Matthew to leave everything behind and follow Jesus. One of my favorite paintings is the Calling of St. Matthew by Caravaggio. I have attached it to the bottom of this newsletter so that you can reflect on it. Let us pray today for the intercession of St. Matthew! This week we will also be celebrating the feast of St. Padre Pio who died on September 23, 1968. I have attached below an audio story of St. Padre Pio from a podcast called Saint Stories for Kids. I hope you take the time to listen to one of the stories of this amazing saint and share it with your children.
I have noticed many students taking advantage of our free breakfasts in the morning. There is a rumor that you have to get to school early to get Lucky Charms. Haha! I'm going to set the record straight right now that students don't need to rush in early to get their Lucky Charms. Mr. Vicenzi has managed to acquire a large box of them that should last quite some time! Along with a variety of other cereals, they are available every morning along with one other entree. The breakfast menu is posted on SchoolSpeak and I've attached it to the bottom of this newsletter. We do ask that if your children plan to eat breakfast that you get them here at least by 7:45 a.m. or a little earlier. The first class starts at 7:50 a.m., and that way students are ready to go by first period.
I hear so many funny things from all of your children. I am going to try writing down what I hear so I can share are least one exchange with you each week. For instance, this last week a kindergarten student excitedly informed me that one of his classmates was his BFF. I commented how nice it was to hear that. After a brief silence, he looked up at me and asked, "What's a BFF?" :)
This week our student caught being a Christian is Rebecca Cameron. Father Michael was eating lunch in the classroom with the first graders and Mrs. Moln, when Rebecca donated some of her money to Father Michael for the church. Rebecca was practicing the virtue of generosity. Great job, Rebecca! Rebecca will receive her certificate after the Wednesday, 8:00 a.m. Mass.
You are all in my prayers this week!
God bless,
Angela Oller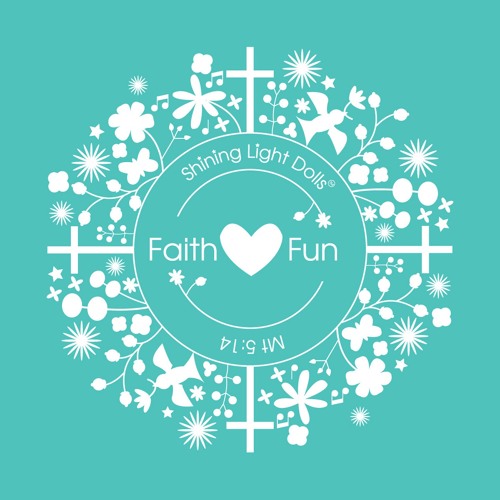 Shining Light Dolls
Ep. 38 St Padre Pio by Shining Light Dolls
FIRST GRADERS TIE DYED THIS YEAR
SECOND GRADERS LEARNING IN CENTER TIME
PENNY WARS UPDATE
Last year we were in the middle of Penny Wars when schools were closed. We have finally added up everything that was donated and the total for each class is listed below.
Pre K + $7.41
K + $3.23
1st - $3.17
2nd + $34.00 - winner 3rd grade this year
3rd - $4.38
4th + $17.16
5th/6th - $3.31
7th/8th + $2.78
That means the winner is last year's second grade - this year's third grade. Congratulations to the third grade. They will have a dress down day on Friday of this week, September 25th.
This year one class will have an opportunity to attend confession after each of our Masses. The 4th through 8th grade will go to confession after the Friday Masses. The pastors have generously agreed to stay after Mass for this important sacrament. The third graders will go to confession once a month after the Wednesday Mass.
I reviewed with the 5th through 8th graders this week why we go to confession and how to make a good confession. They each received an examination of conscience that should help them to prepare. The dates for confession are listed on the calendar in SchoolSpeak. Below you will also find the video the 5th through 8th graders watched on confession. I thought I would share it with you as I found it very inspiring!
The Calling of Saint Matthew
Bishop Baraga Catholic School
Principal: Angela Oller