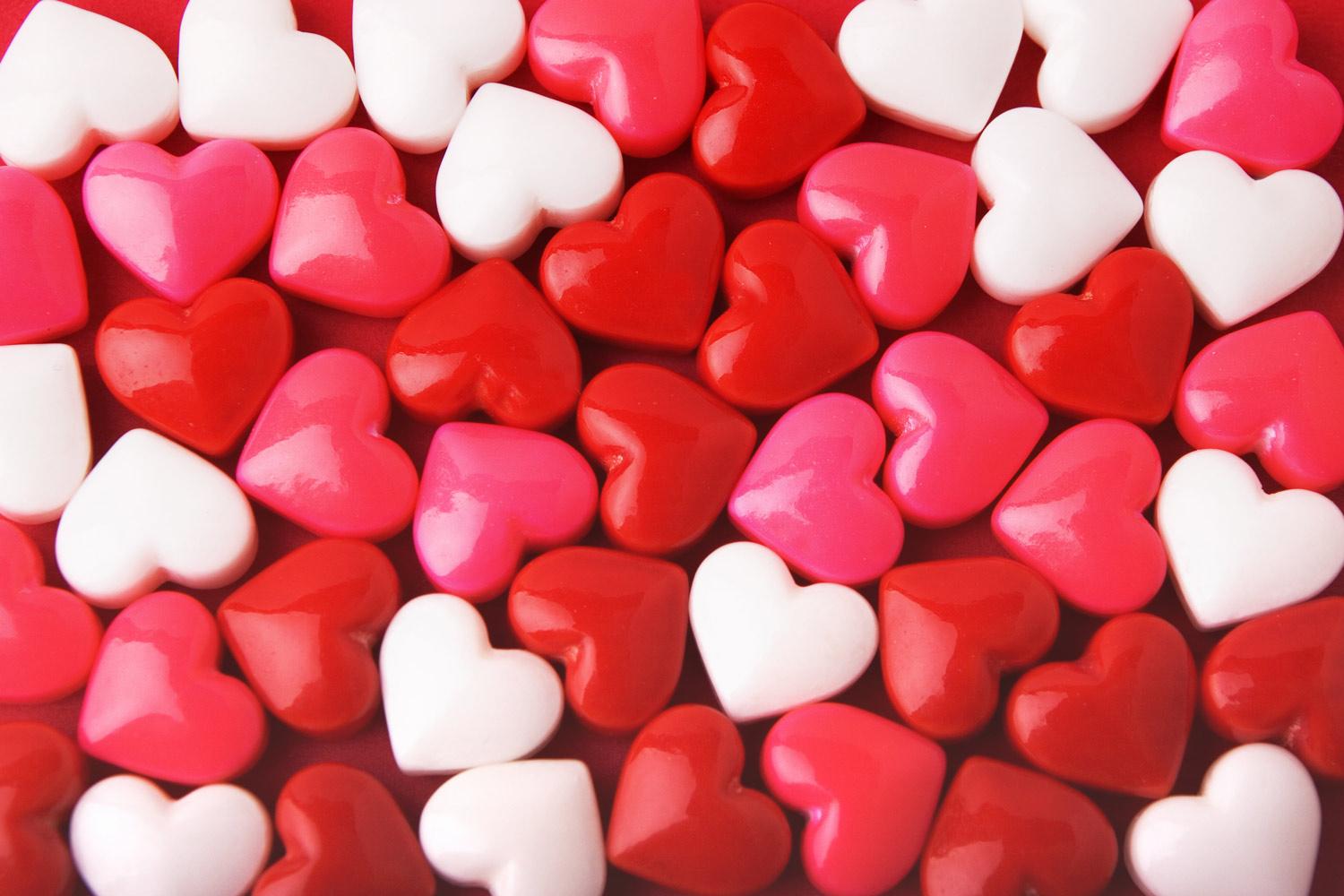 P.S. 188Q Weekly Newsletter
Week of February 13th to February 17th
The Mayor announced on that all visitors are welcome into schools regardless of their vaccination status starting Friday, February 10th.😊 We are excited to invite families into our buildings. Here are some changes:
We will be phasing out Zoom meeting for Coffee and Conversations and returning to in-person meetings starting the month of March.

All of our school performances will be in-person and no longer have the live stream option.

All family members can volunteer to help with lunch and recess at the Main building and the Annex. You can contact Dr. Tobing-Puente if you are interested at letppsy21@gmail.com to sign up.
March parent-teacher conferences will continue to be conducted remotely in accordance with an agreement with UFT for the current school year. Parents/caregivers, however, may always request in-person conferences at a mutually agreeable date and time.
Follow our PTA on Instagram:
PS188Q PTA (@ps188qpta) • Instagram photos and videos

Feel free to reach out to any of us if you have any questions:
Mrs. Perez-Fung- Parent Coordinator mperez-fung@schools.nyc.gov
Mrs. Nartowicz- Assistant Principal cnartowicz@schools.nyc.gov.
Mrs. Figueroa- Principal cfiguer4@schools.nyc.gov
Parent Workshop: Transitioning to Middle School via Zoom
Join Mrs. Perez-Fung for a parent workshop - What to expect in Middle School? Monday February 13th on Zoom
For our 3rd workshop, guest speaker Mrs. Debbie Hochrad, Parent Coordinator of M.S. 172, will go into more depth on expectations, smooth transitioning tactics and will provide you firsthand knowledge of what to expect.
Session #4, Social Media and the Internet Workshop date has changed to Friday, March 4th in-person in the main building library and Monday, March 6th on Zoom.
❤️PTA Sponsored Friendship Sale
The PTA will be holding a Friendship Sale on Tuesday, February 14th in the Main Building only.
We are looking for donations of toys or packaged sweets and treats, and we accept monetary donations as well.
If you have any gifts your children were given for birthdays or holidays that you've been holding on to we will gladly take those, too! Please do NOT send washed stuffed animals or used toys! Everything has to be new.
You can find toys and treats at Target, Walmart, Raindew, Michaels, Dollar Tree, Amazon, Oriental Trading.
For volunteers - Please click on the link to sign up to volunteer for the PTA's Friendship Sale on Tuesday, 2/14/23.
https://forms.gle/5RpBs4CFGsBbH47a6

Please send your children in grades 1-5 with money on Tuesday, February 14th, to shop at our Friendship Sale. Classes will be given a time to shop a designated time.
Any questions please email jodieps188qpta@gmail.com & pinkamour@yahoo.com.
Thank you!
PS188Q's PTA
Join us for the PTA meeting February 15th @ 7:00 p.m.
Support PTA at Blaze Pizza🍕
PTA Empower Our Children Campaign Continues
Your donations help provide the enrichment activities, such as New York Historical Society, Yoga and Long Island Children's Museum programs. We need the support of the parents to continue these programs and provide additional enrichment and cultural opportunities.

February Book of the Month
This month, our Book of the Month is entitled A Ride to Remember. This book is about how Young Sharon hears the story of how she, after a series of protests to integrate the park, is the first African American to ride on the carousel at Gwynn Oak Amusement Park in 1963. This book highlights the following:
Social Emotional Learning Theme
Practice Empathy
Diversity, Equity, and Inclusion Focus
Help students see the value of helping others through characters that lend a hand to those who need it.
DESSA Competencies Connection
Decision Making · Self-Awareness · Self- Management · Social Awareness · Personal Responsibility
The Student of the Month will be awarded to the students that displays strengths/skills in the DESSA area of self- awareness.

Please see the attached newsletter or check your child's backpack for the newsletter that was sent home last week. There are links and additional activities for you to do at home. Students will be reading this book throughout the month.
Please follow this link, doodle4google.com to learn more about the Doodle for Google contest and to help your child submit a drawing if they are interested in participating in the contest. In the past we have had students in our school become regional winners!

PreK Application Process Info Sessions Presented by NYCDOE
In preparation for the 3K and Pre-K Application period opened on Wednesday, January 25th, below is a link for information sessions parents can attend to get more information on the 3k and PK process. Please note, PS188Q does not have a 3k program this year.

🍎Big Apple Award Nominations Are Open
2023 Big Apple Award Nominations Are Now Open!
Who: Students, families, administrators, and community members can all nominate any public school DOE teacher for the Big Apple Award. You are encouraged to nominate a teacher!
What: The Big Apple Awards recognize and celebrate New York City teachers who make positive differences for all the students they teach. Has a teacher changed your student's life for the better? We want to hear from you!
When: The nomination window is open until February 28, 2023. After nominations are in, the selection process will begin!
Where/How: You can nominate a teacher by:
● Submit the teacher's name and school to the DOE All Stars website:
○ https://doeallstars.schools.nyc/
○ Note: sign in as a Guest - you do not need a DOE login to nominate a teacher
through the portal
● Email bigappleteachers@schools.nyc.gov with the teacher's name and school information
Breakfast and Lunch Menus
February 13th to 17th: Respect for All Week
February 13th: P.S. 188Q vs P.S. 31 Basketball game @ 10:00 a.m.; K-103 and K-105 tennis trip to Cunningham Park; Middle School Meeting Session #3 @ 7:00 p.m. via Zoom; NYC School Survey begins
February 14th: PTA Friendship Bake Sale; Parent DEI meeting via Zoom @ 9:30 a.m.; PreK Librarian in-classroom visit
February 15th: 100th Day of School; 5th grade NYS Testing Informational Meeting @ 2:20 p.m. via Zoom; PTA Meeting 7:00 p.m. via Zoom
February 16th: 1-118 Trip to Cunningham Park; 3rd grade NYS Testing Informational Meeting @9:50 a.m. via Zoom; PTA Fundraiser @ Blaze Pizza--see information above
February 17th: K-104 and K-107 Tennis trip to Cunningham Park; Coffee and Conversations @ 9:30 a.m. via Zoom
February 20th to February 24th: Mid-Winter Recess NO SCHOOL
February 27th: Return to school
February 28th: P.S. 221Q vs P.S. 188Q Basketball game @ 10 a.m. @ P.S. 188Q
March 1st: Grades 1-5 Book of the Month assembly---wear P.S. 188Q trip shirt; PTA Sponsored NYHS begins for 2nd grade- Mapping My New York; PTA Sponsored Long Island Children's Musuem visits Kindergarten classes; SLT via Zoom
March 2nd: PTA Sponsored Long Island Children's Musuem visits PreK classes
March 3rd: Safety Meeting 7:30 a.m. via Zoom
March 3rd: Middle School Meeting Session #4 9:00 a.m. main building library
March 4th: PTA Sponsored Board Game Day
March 6th to March 10th Civics for All Week
March 6th: Middle School Meeting Session #4 7:00 p.m. via Zoom
March 6th: PTA Sponsored NYHS begins for Kindergarten- Transportation Then and Now; PreK and Kindergarten Book of the Month assembly---wear your P.S. 188Q trip shirt
March 7th: PTA Sponsored NYHS begins for 1st grade- Families Then and Now; Doodle4google entries due
March 9th: 1/2 day for Parent Teacher Conferences; Parent Teacher Conferences 12:20-2:20 p.m. and 4:30-7:00 p.m. via Zoom
March 10th: Last Day of PreK application; End of marking period 2
March 14th: Parent DEI @ 9:30 a.m. via Zoom
March 15th: Spring Picture Day; PTA meeting via Zoom @ 7:00 p.m.
March 16th: 1-119 Trip to Cunningham Park; 5th grade Dancing Classrooms performance @ 9 a.m.
March 20th: K-2 Virtual STEM night--more information to follow
March 21st: 4th grade Dancing Classrooms performance @ 9 a.m.
March 23rd: Basketball game P.S. 188Q vs P.S. 205 @ P.S. 205; 1-102 Trip to Cunningham Park; Report Cards released via NYCSA
March 27th and 28th: PTA Sponsored Planetarium in gymnasium
March 30th: Basketball game P.S. 205 vs P.S. 188 @ P.S. 188Q; P.S. 188Q Blooms Parent-Child workshop 4:00-6:00 p.m.
March 31st: Last day of NYC School Survey
April 3rd: PreK and Kindergarten Book of the Month assembly---wear your P.S. 188Q trip shirt
April 4th: Safety Meeting @ 7:30 a.m.
April 5th: SLT Meeting 6:30 p.m. via Zoom
April 6th to April 16th: Spring Recess
April 17th: Return to school