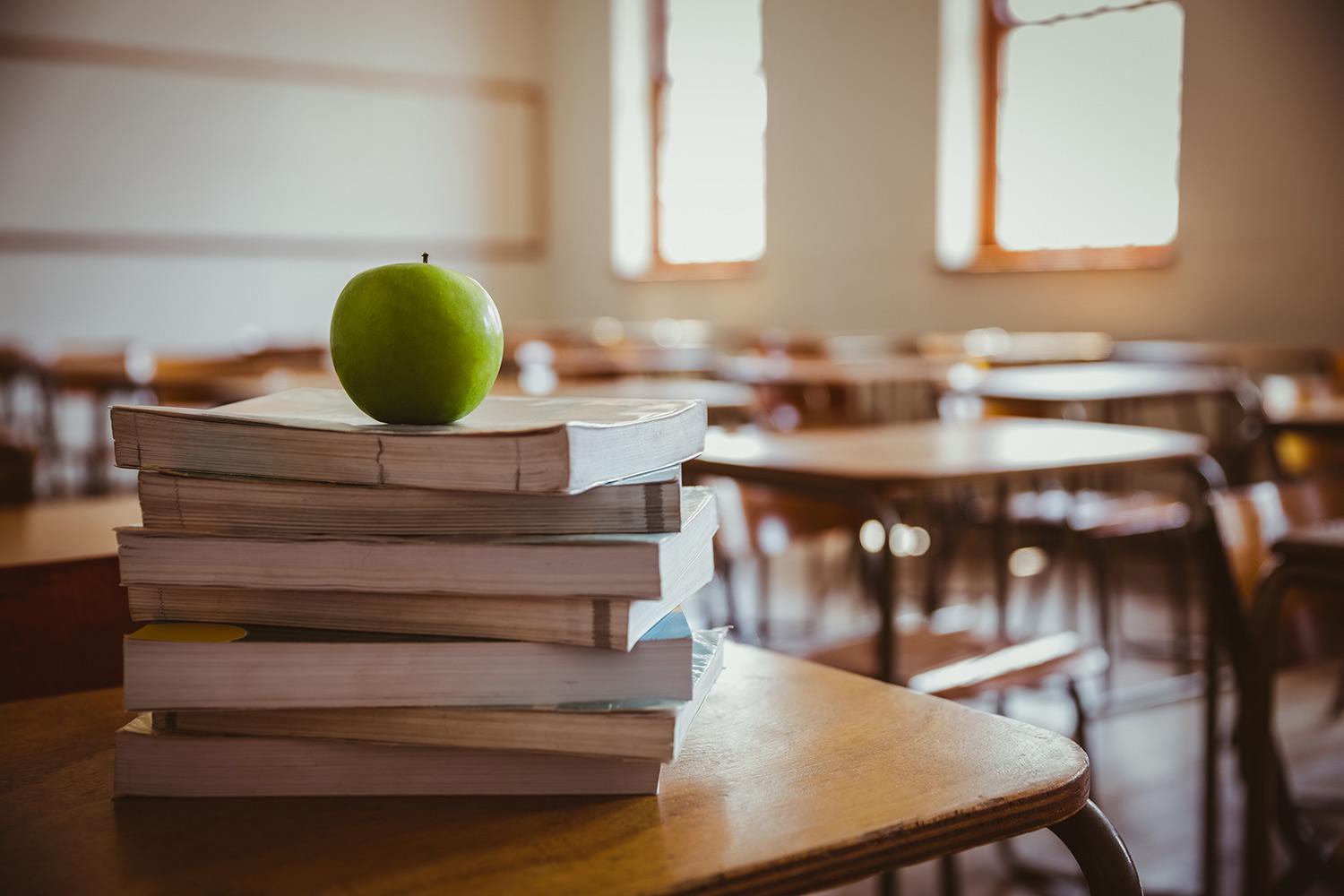 The Sword and Shield
GCA Crusader News • Friday, December 1, 2023
GCA Crusader News | Friday, December 1, 2023
GCA Family,
Like many of you, I spent a lot of time over our Thanksgiving break considering the things for which I am grateful. Near the top of that list is you, my GCA family. Some of you may be aware that I first walked into one of Gateway's classrooms in September of 1984. I was almost three years old and was excited to meet my K3 teacher, Miss Collins (not the one who teaches secondary math for us now). 15 years later, I graduated from Gateway's high school having no clue I would be working here a few years later, but I am so grateful that opportunity came.
2023-2024 is the 21st school year that I have worked at Gateway Christian Academy. I've had the privilege of teaching math, Bible, and science, coaching golf and basketball, and serving as the principal of our secondary schools. When my dad ended his 34 years at GCA in 2019, I was humbled to be made Head of School of a place I loved so much. One of the weirder aspects of this transition was that I became my mom's boss (at least while we were on campus) as she taught three more years before retiring from the classroom—you can still find her at GCA's reception desk in the mornings and serving as school librarian. Although I learned a great deal while a student at Gateway, I am convinced that I have learned just as much while on staff. I am extremely grateful for all the people who helped teach those lessons. I have no doubt that God guided me and my family to this ministry.
Speaking of family, they have been greatly blessed by GCA as well. My wife, Janet, has taught at Gateway for 11 years. Our oldest daughter graduated from GCA in 2022, our son will graduate this Spring, and our second daughter will complete middle school this year. This is the only school my kids have ever known, and I am so grateful for the teachers, coaches, staff, students, and parents who have poured into their lives.
Because I am grateful for my Gateway family, I am saddened to let you know that this will be my final year as GCA's Head of School. I am also joyful knowing that the Lord has plans for us elsewhere and that we can trust His wisdom. I will continue in my current role through the end of the 2023-2024 school year and will spend the remainder of my time here working to ensure that there is a smooth transition. I desire that the rest of this school year allows Gateway to be positioned to continue its mission of helping children grow academically, spiritually, physically, and socially.
Over the last few years, our students have adopted a simple call and response illustrating many of the things I've attempted to say in the preceding paragraphs. It shows that GCA is more than its administration, staff, buildings, programs, or history. This simple message is extremely meaningful to me as I consider the people who make up my Gateway family:
YOU ARE GATEWAY
SO LET'S GO, CRUSADERS
S. Jeff Postlewaite, Head of School
On Monday, December 4 the GCA cafeteria will only be serving hot lunch (chicken sandwich & fries) and drinks. On Tuesday, December 5, the school kitchen will be closed. Please pack a lunch for Tuesday.

Here is a printable version of GCA's Academic Calendar.
Here is a link to a GCA's calendar that you can subscribe to on your phone or computer.
Friday, December 8 | Class ring orders
GCA juniors and seniors received information about class rings this week. A Jostens representative will be on campus to help students finalize orders at 10:00.
Monday, December 11 @ 6:30 | High School Christmas Concert

Join GCA's high school choir in the Gateway Church auditorium in a celebration of the season and the birth of the Savior who made it possible.
Friday, December 15-Tuesday, December 19 | Semester Exams
As we wrap up the semester, GCA's middle school and high school students will take exams. Please note that Monday and Tuesday classes will be switched for December 18 and 19 so that all exams can take place during these days.
Tuesday, December 19 | Early Dismissal
GCA students will be dismissed at noon. All students must be picked at that time as aftercare will not be available.
Wednesday, December 20-Tuesday, January 2 | Christmas Break
We will return to school on Wednesday, January 3. Merry Christmas!

Friday and Saturday, December 15-16 | 7:00-9:00 pm

A Drive-Thru Bethlehem Experience

New to Gateway's Christmas celebration this year is One Holy Night -- A Drive-Thru Bethlehem Experience. Discover the sights, sounds, and feel of the night of Jesus' birth. Bring your family or a bus full of people to drive through Gateway's Christmas-lit property to enjoy the Christmas story and relive the moments that changed history. This is a free event for everyone to attend.

Cheer on the Crusaders at our home basketball games this upcoming week. Admission is $5 for adults. GCA students are admitted free of charge.
Monday, December 4 vs. Broadwater Academy

5:00 Varsity Girls
6:30 Varsity Boys

Crusaders Basketball Links:

Gateway Christian Academy
Jeff Postlewaite
Jeff is using Smore to create beautiful newsletters