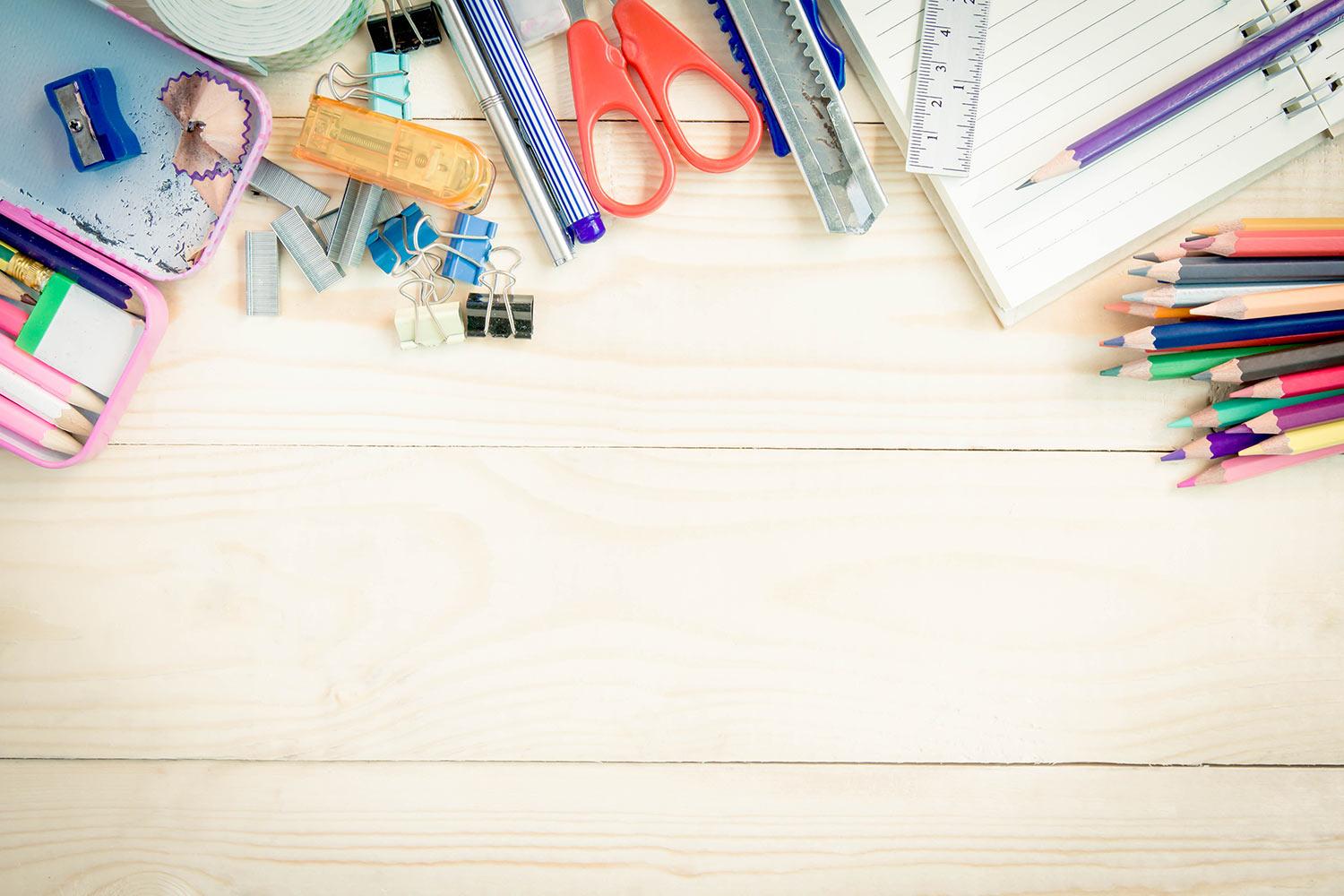 Cherokee Newsletter 3.10.23
Sept 16, 2022
A Message from the Principal
Dear Cherokee Families,
I recently read an article in the Chicago Tribune about how time goes so fast when raising our children. I remember in the first days and years of my boys' lives people would tell me how time goes so fast and before you know it they will be in high school and then out of the house. In those first years of their lives I often did not believe those people, especially on the days when the time between afternoon nap and bedtime seemed like 24 hours and many of those hours were spent with tears- either mine or my boys! However, now I look back and I realize all of those people were right, time is the sneakiest. It is also the biggest gift, and sometimes I take it for granted. I am always striving to be more intentional with how I spend time with my boys as they are growing way too fast. As we approach spring break and summer break, this article resonated with me. It reminded me to make the most of the extended time with my family because there is no guarantee of tomorrow. The same goes for here at school, every day is a gift with your children and an opportunity to provide a positive, supportive learning environment and watch them grow.
Have a great weekend! Enjoy the time with your family!
Sincerely,
Kate
A couple of highlights for special attention:
Reminder that March is National Nutrition Month and we are partnering with Quest to provide healthy food samples for the kids during the month. Ask your children about the different nutritious foods they can try each Wednesday in March during lunch (kale chips, jicama fries, and dried fruit).

Learn about the Cherokee Penny Challenge through our Student Leadership Team.

Please send in empty cereal boxes for our school wide celebration- Cereal Box Dominos.

Review the information about the upcoming IAR assessment.
Cherokee Penny Challenge
Please see the attached document with information about our upcoming Penny Challenge. The student Leadership Team is hosting a penny challenge to buy activities for children to do while in the hospital. Please bring in change and/or money April 4th-6th.
Cereal Box Dominos
Each month we have a different focus as part of our social emotional learning. The students earn Cheetah Paws for demonstrating those behavioral traits. When the school reaches their goal they earn a school wide celebration. Our Student Leadership Team is planning for a spring celebration to be a Cereal Box Domino Run. Feel free to watch the YouTube Video Example of what we are planning to do. We need your help, please have your children bring in empty cereal boxes!! We are aiming to have enough for our April or May celebration.
IAR Assessment
District 67 students in grades 3-8 will take the Illinois Assessment of Readiness (IAR) April 10-21. Students in grades 5 and 8 will take the Illinois Science Assessment (ISA) during the same time. The Illinois Assessment of Readiness (IAR) is the state assessment and accountability measure for Illinois students enrolled in a public school district. IAR assesses the New Illinois Learning Standards Incorporating the Common Core and will be administered in English language arts (ELA) and mathematics.
IAR participation rates are used by the Illinois State Board of Education (ISBE) when calculating ELA, math, and science proficiency scores. We must have 95 percent participation in all areas to receive the maximum points possible. Proficiency scores are used to calculate an overall Summative Designation for each school. Illinois has 4 summative designations: Exemplary, Commendable, Targeted, and Comprehensive. ISBE includes school summative designations annually in the Illinois Report Card. A participation rate lower than 95 percent negatively impacts the Summative Designation for each school. Schools that have less than 95 percent participation are ineligible to receive an Exemplary designation.
District 67 Board of Education Meeting
The next regular meeting of the District 67 Board of Education will be held on March 14, 2023 in the Board Room at Lake Forest High School West Campus, 300 S. Waukegan Rd. (2nd floor) beginning at 7:00pm. Additional information and the meeting agenda is posted on the D67 Board webpage prior to each meeting.

Spotlight on Early Childhood at District 67
Community of Learners is Lake Forest School District 67's early childhood preschool program for students ages 3-5 year-olds residing within the District 67 school boundaries.
The program utilizes a blended model in alignment with District 67's philosophy of inclusion. Special education and related services are provided within the general education classroom setting as much as possible. The Community of Learners uses the Creative Curriculum for Preschool and thematic units are carried over in our different interest areas around the classroom. Students develop through play-based learning as well as teacher-led activities. Typically, developing peers benefit from being taught by experts, enjoy leadership opportunities, and learn within a small student-to-teacher ratio.
Want to Learn More?
The video below contains testimonials from our own parents who share their thoughts, and the experiences of their children who are part of the program.
06 D67 Preschool Parent Testimonial 02 20 23
In Case You Missed it
Don't Delay - Register for District 67 Kindergarten.

Parent/guardian of incoming kindergarten students for the 2023-2024 school year are invited to visit the Registration page

of the District website to enroll your student by completing the online pre-registration process.

Families new to the District or who have never used Powerschool Registration will need to first create an online account.

Completing the pre-registration process now will help us to plan for upcoming school year.

4th Grade District Art Show and Reception: The Annual 4th Grade Student Art Show, featuring works from every 4th Grade Student in District 67, will be held March 14 - April 6, 2023 at our very own Gallery 300. Opening Reception on Thursday, March 16, from 6:00 PM-7:00 PM at Gallery 300.
D115 Referendum Information
Ask the Chief Operating Officer!
We checked in with Dr. Jennifer Hermes, District 67 and 115 Chief Operating Officer to answer another question from you about the D115 Referendum.
This week, Dr. Hermes answers "Why are taxpayers being asked for such a large sum of money to maintain the high school rather than making these capital improvements on a more gradual basis?"
Dr. Hermes has a Ph.D. in Educational Leadership and Administration. She is the Vice Chair of the Illinois School District Liquid Asset Fund and the Vice Chair of the Collective Liability Insurance Cooperative (CLIC), in addition to sitting on the Executive Committee of the Northern Health Insurance Cooperative. She has previously served as the President of the Illinois Association of School Business Officials. She is also an adjunct faculty member at Concordia University Chicago. Dr. Hermes's role at the District includes several key functions including budgeting and finance, Board relations, employee and labor relations, and the oversight of District 67 and 115 facilities, transportation, food services, technology, and early childhood programs.
D115 Referendum 2023 - Your Questions Answered
Your Referendum Questions Answered
Why do the proposed improvements cost so much?

The proposed improvements within the 88-year-old high school include the renovation of 130,000 square feet of the school, including approximately 54 learning spaces throughout the building (approximately 50% of the total amount of learning spaces). The scope of the proposed improvements includes:
Strengthening safety and security, including adding a rapid-lockdown system, exterior door sensors, and partition systems to prevent full access to the high school after hours.

Replacing major mechanical systems that are more than 30 years old, including HVAC, plumbing, and electrical.

More than 90 pieces of HVAC equipment need to be replaced, including unit ventilators, rooftop air handling units, boilers, cooling towers, sump pumps, exhaust fans, and chillers

Approximately 50 electrical panels have reached the end of their useful life

Fire suppression sprinklers through the high school need to be extended

Aging windows and doors would be replaced

Updating almost every restroom in the high school

Addressing ADA upgrades throughout the historic building

Reconfiguring student support service spaces

Improving acoustics and replacing outdated lighting, technology, and furniture in more than half of the instructional spaces, including all labs as well as classrooms not addressed by the previous referendum
The cost to update the high school is significantly less expensive than replacing all or parts of the building.
Why not build a brand new building instead of renovate the existing one?

It is far more cost-effective to maintain the existing building. Lake Forest High School's East Campus is about 500,00 square feet in size. In order to build just the school building alone, without any furnishing or amenities, it would cost roughly $250M to build a brand new building.

Why not use existing tax revenues to address the proposed improvements?

The District has worked hard to maintain Lake Forest High School within its current operating budget. However, there are major capital facility investments and building updates that fall outside the scope of standard yearly maintenance projects, such as replacing outdated plumbing, electrical, and HVAC systems.

Why not simply use existing savings?

District 115 carries very little in cash reserves relative to its peers. This is intentional as it was/is the Board's desire not stockpile taxpayer money. They instead judiciously ask taxpayers to fund capital projects when needed. We have a BOE policy on fund balance that outlines a floor AND ceiling to our fund balance. Even if we were to deplete all of our current reserves, it wouldn't even be a drop in the bucket compared to what is needed.

Draining District savings to address capital facility needs would be a mistake. These funds play an important role in the strength of our Aaa bond rating and in our ability to borrow at the lowest possible cost.
For answers to additional questions, visit the Referendum FAQ webpage.
Categories of Improvement: Specialty Spaces
The Lake Forest Community High School District 115 Board of Education is pursuing a $105.7M referendum on the April 4, 2023 Lake County election ballot.
One of the main categories of improvements is traditional classrooms including science labs. Suggested improvements include the improvement of outdated labs and bringing the last remaining classrooms to the same capabilities as those updated in 2006, including acoustics, lighting, instructional technology, furniture, and related upgrades.
D115 Referendum - Categories of Improvement (Specialty Spaces)
Many Ways to Vote
Vote by Mail
You Can Now Request Your Vote by Mail Ballot. Mail in Your April 4 Election Ballot Ballot Before Spring Break!

Vote by mail application requests are now available HERE. The Lake County Clerk will start sending out vote by mail ballots on March 17 to the address you provide.
Vote by Mail applications can be requested until 5pm on March 30. Get your request in now to vote by mail and ensure your vote counts in the April 4 election
Early Voting
Early voting in Lake County begins Monday, March 20 and runs through Monday, April 3, 2023. Early voting at Lake Forest City Hall begins Monday, March 20 and runs through Saturday, April 1, 2023. For more information on early voting, visit the Office of the County Clerk, Lake County.

Thank you to our amazing Staff Appreciation Meals team - Jenna Long, Amy Gordy, Audrey Margol, Erin Buelt & Elizabeth Culver - for planning dinner and breakfast for our staff during conferences. We were able to pay for these meals out of our APT budget.
Thank you to everyone who volunteered to help at the Cherokee Book Fair and to everyone who stopped by to purchase books. It was a big success and Krina Lessard did an amazing job turning the Multi-purpose room into the Cherokee bookstore for 2 days!
Lunchroom Volunteers for National Nutrition Month
March is National Nutrition Month! Join us in volunteering for lunchtime food sampling! We will need help with light prep, set up and passing out samples!
Field Day T-Shirt Sponsors Needed
Field Day preparations are underway. In order to continue our second annual tradition of student and staff t-shirts we are asking for sponsorship donations from our cheetah families. If you would like your small business advertised, please contact Danielle Knighton, Janel Brown or Katie Salgat for more details. (danielle1585@gmail.com, janellouise@gmail.com, martenskath@yahoo.com).
UPCOMING EVENTS:
Tuesday, March 21st - Community Safety Series: What Parents Need to Know About Fentanyl - 7:00PM in the DPM gym
Wednesday, April 19th - Cherokee April APT meeting - 9:30AM - Multi-Purpose Room
Friday, May 12th - SAVE THE DATE: Muffins in the Morning - 7:15-7:45AM - This event is for Cherokee students to bring a special grown-up to enjoy breakfast and other fun activities together before school. This event takes place in the Cherokee gym. We hope to see you there!
Have a wonderful weekend!
Gillian Goodfriend
Cherokee APT President 2022-2024
(773) 294-8131
Rock the Spirit Sponsorships and VIP Tickets are Now Available!
Visit https://e.givesmart.com/events/vqi/ for details and secure your VIP tickets! General Admission Ticket Sales will begin on March 20.
CONGRATULATIONS SHERIDAN SCHOOL!
Sheridan has officially joined Everett and Cherokee by meeting its Crosstown Competition Goal of 80% of its school families donating to the Spirit of 67 Foundation this year! Sheridan will receive $1,000 in prize grant award money for meeting the goal. Thank you Donors!
Deer Path Middle School still has time! With a deadline of April 29, If 70% of Deer Path families make a donation to the Spirit of 67 before the deadline, DPM will also be awarded $1,000 in prize grant award money for 5th and 6th grades AND $1,000 in prize grant award money for the 7th and 8th grades! DPM only needs 38 more families to donate! Donate here https://spiritof67foundation.org/donate/.
As a reminder, the Crosstown Competition ends on Grant Day, April 20, and the school with the highest participation will get their school's name engraved on the prestigious Crosstown Trophy and a school-wide popsicle party!
Community Programs and Events
Visit the Green Backpack or the front page of your school website to view the latest programs offered in our community.
Lake Forest Civic Orchestra March Concert
March 12, 2023 - Symphonic Drama

Ruth Kim, Soloist
4pm Concert

Gorton Community Center
400 E. Illinois Road
Lake Forest, IL 60045
The Lake Forest Civic Orchestra offered solo performance opportunities to 3 high school students this season, including the upcoming concert on March 12 featuring Ruth Kim, a senior from Stevenson.

Dr. Kate Cavanaugh
Principal
Cherokee Elementary School
475 E. Cherokee Rd.
Lake Forest, Illinois 60045