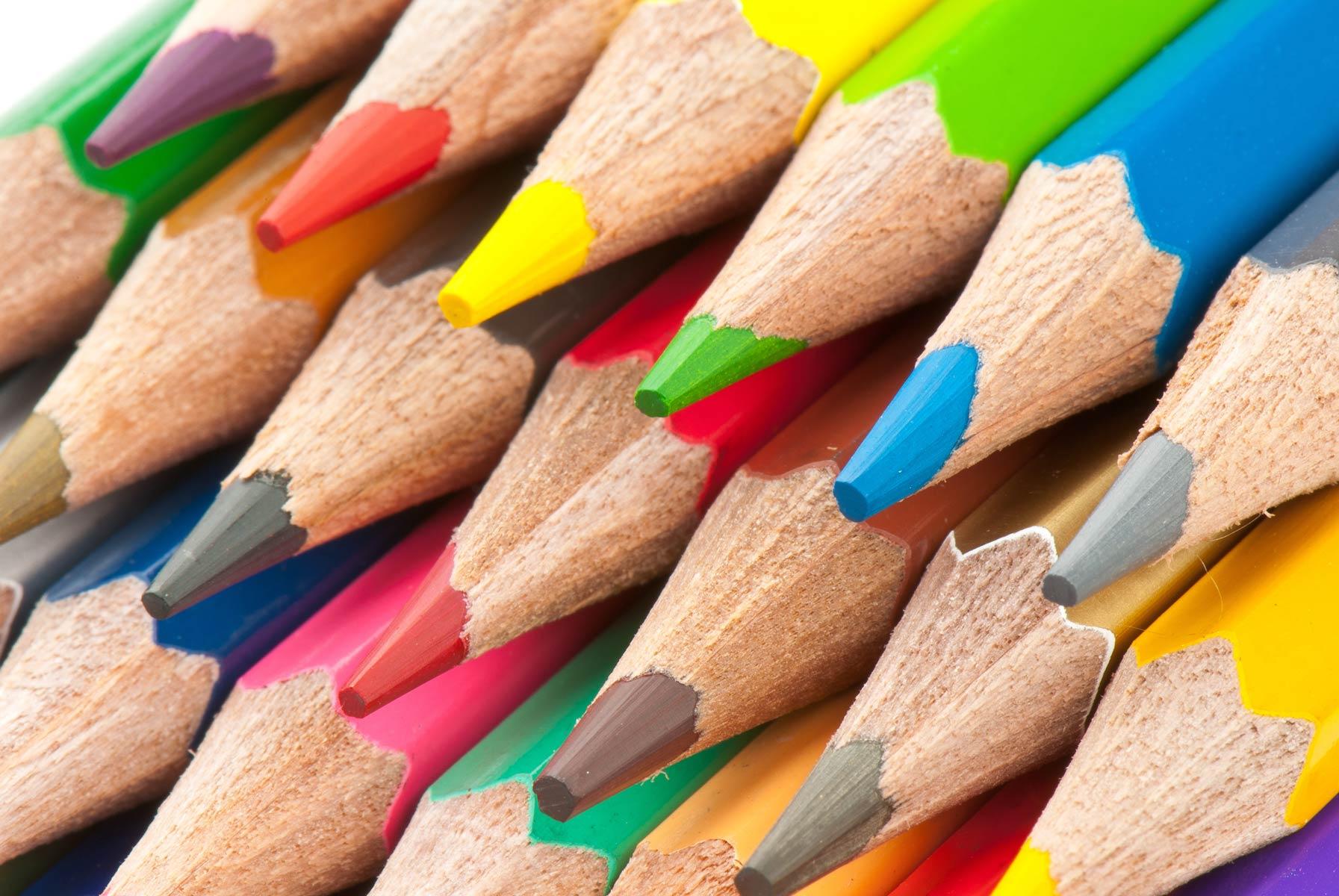 Principal's Weekly Newsletter
Benson Polytechnic High School January 23rd 2023
A Message to our Parents/Guardians: Information Platforms for Benson Tech
Please be sure to follow me on Twitter @BensonTechPride. (Twitter)
Please be sure to go to our PPS/BHS Website at www.pps.net/benson for important school information, events and school activities that will be happening throughout the school year. (PPS/Benson Tech Website Calendar)
Parents/Guardians please be sure to download the Trivory App for up to date information regarding Benson Tech. This is a great communication tool for Benson Tech and we highly encourage all parents/guardians and students to stay connected with the school by downloading the app. https://trivory.com/
(Trivory App)
Principal Wilson
Semester 1 Finals Schedule for the Week of January 23rd to January 27th
Monday January 23rd (All 8 Period Day)
Period 1 8:30 AM 9:14 AM
Period 2 9:19 AM 10:03 AM
Period 3 10:08 AM 10:52 AM
Period 4 10:57 AM 11:41 AM
Lunch 11:41 AM 12:14 PM
Period 5 12:19 PM 1:03 PM
Period 6 1:08 PM 1:52 PM
Period 7 1:57 PM 2:41 PM
Period 8 2:46 PM 3:30 PM
Tuesday January 24th (Finals Schedule Periods 1-2-3)
Period 1 8:30am-10:02am
Period 2 10:09am-11:41am
Lunch 11:41am-12:14pm
Period 3 12:19pm-1:51pm
Flex Period 1:58pm-3:30pm
Wednesday January 25th (Finals Schedule Periods 5-6-7)
Period 5 8:30am-10:02am
Period 6 10:09am-11:41am
Lunch 11:41am-12:14pm
Period 7 12:19pm-1:51pm
Flex Period 1:58pm-3:30pm
Thursday January 26th (Finals Schedule Periods 4-8)
Period 4 8:30am-10:02am
Period 8 10:09am-11:41am
Lunch 11:41am-12:14pm
Flex Period 12:19pm-1:51pm
Flex Period 1:58pm-3:30pm
Friday January 27th (Teacher Planning Day)
No School For Students
Monday January 30th (Second Semester/Quarter 3 Begins)
2022-23 PPS/Benson Tech Successful School Survey
Dear Parents/Guardians,
Please take a moment and participate in our District wide Successful Schools Family Survey. Your responses will help PPS and the Benson Tech Administration team understand your experiences regarding the climate and culture of the school and we will use this information to set goals and plan for next year. The survey will cover topics on school safety, school climate, barriers to family engagement, and how well Benson Tech fits your student's needs. Please be honest and thoughtful, and take your time to read and respond to the questions.
This survey is critical to PPS and Benson Tech as we continue to grow, learn and adapt to make sure Benson Tech is supporting the needs of all students and staff within the building. Please visit the link below on a computer, tablet, or smartphone and select Benson Tech as the school utilized by the survey. Choose the language that you are most comfortable with in taking the survey from the drop down menu and proceed. This survey will be available beginning January 23rd and will close February 28th. If you do not have access to a computer or internet, please contact the school office so that we can provide a way for you to take the survey as we do have hard copies available as well. Families will go to All PPS Families
Families will see a drop down list of all PPS schools and will select Benson Tech and complete the survey. Families members will hit the blue "Submit" button to enter/submit their survey. Please note that if you do not hit the blue "Submit" button your responses will not be saved.
Thank you so much for your time and feedback!
Principal Wilson
Forecasting for 2023-24 School Year Classes
Forecasting for 23-24 School Year Classes

Benson's annual course choice process for the following school year has begun. Last week, 10th grade students participated in an assembly about our Advanced Placement class offerings, and teachers hosted an AP Fair in which students could drop by and ask questions about AP classes. Here is a link to the 23-24 AP Courses, with a list of available classes and videos from students and teachers explaining the benefits of AP and the details about each class.
We held a Virtual Forecasting Information Night on Thursday, January 19th from 6-7pm.
At the start of second semester on January 30th, Counselors will be visiting classrooms for presentations on student options and then will follow up one-on-one with each student later that week to finalize their course choices. The schedule is as follows:

Current 11th grade students - Jan 30th- Feb 3rd
Current 10th grade students- Feb 7th- Feb 10th
Current 9th grade students- Feb 13th-Feb 16th
Please check the school website (www.pps.net/Benson) for resources such as our Course Guide, grade level options, and more. Students will also have access to materials for their grade level in their advisory course Canvas shell. We will mail a verification letter that lists the courses students chose to you in the first week of March.
Sara Callies (she/her/hers)
Curriculum Vice Principal
Benson Polytechnic High School
503-916-5100
Benson Tech College Newsletter
Benson's College Newsletter is full of information on upcoming events related to post-high school planning, as well as an updated scholarship list and news about college admissions and paying for college. Please view the latest College Newsletter HERE.

Kathleen Reid (she/her)
College Counselor/AVID Coordinator
Benson Tech High School
Call/Text 971-238-8322
Set up an appointment with me HERE
Benson Tech Weekly Athletic Newsletter
Please click on the attachment below to access the Weekly Athletic Newsletter.
Mat Clark
BHS Athletics
A Message from the Benson Head Track Coach Jay Miles
**ATHLETES WANTED**
Benson Track and Field is holding an informational meeting Wednesday, February 1st at 3:45 in the cafeteria. Come hear about the exciting season ahead. You will receive our team schedule, meet the coaching staff and learn about opportunities to get ready for the season that is approaching fast. No experience is needed and all are welcome. Returning athletes, bring a friend!
Jay Miles
Benson Tech Head Track Coach
A Message from Benson's Head Baseball Coach Dan Harrison
Benson Tech Baseball Families!
We will be meeting in room A-27 at 6:00pm on Wednesday January 25th to talk about the upcoming season, fundraising, etc. This meeting is mandatory for all new and returning players and I'd like to have as many parents/guardians as possible. I can be reached at daharison@pps.net
Go Tech!
-Coach Harrison
Benson Tech Girls Bowling Team Headed to State Bowling Championships
Congratulations to the Benson Tech Girls Bowling team for some phenomenal bowling this weekend! Our girls made the final cut for the District tournament in Gresham at Mt. Hood Lanes, and made the cut for State! Big shout out to our girls Addie Stiles, Virginia Moran, Maria Maldonado, Regina So, Jasmine Batres, and Franjellica Dadulla!
Go Tech!
Jacob Patterson
Benson Tech Bowling Coach
A Message from Benson's Construction Teacher Luke Hotchkiss
Benson Tech Parents/Guardians,
Please follow this link to view a Google Drive of photos of projects students in Construction have been working on recently.
10th Grade Tech Skills students build 'Bee Barns' and a 'Couch Table'
11th Grade Construction Majors have built a coat rack shelf, a scale framing model, and have nearly finished framing the walls on the Tiny House.
12th Grade Construction Majors have been working on Concrete Table Tops and their Senior Projects.
Woodworking Elective Students have made End Tables, End Grain Cutting Boards, and one ambitious group has started work on a soap box derby car.
V/R,
Luke Hotchkiss
Building Construction
Benson Polytechnic HS
Instagram: @bphs_construction
Registration For Spring Outdoor School Is Now Open
Parents/Guardians,
As soon as we receive approvals from schools and parent/guardians we will invite the student to our overnight workshop which will be Friday evening, March 17th through Saturday, March 18th, bus transportation will be provided from the larger area high schools to one of our five Outdoor School sites or they can attend one of our alternate workshops happening throughout the spring.

A workshop is required for each session and that is when they will be able to choose a week that works in their school schedule.
Here is the link to spring Outdoor School registration signup.4ods.org

We will be running overnight programming for both 6th grade students and our wonderful high school student leaders, at five beautiful Outdoor School sites, Angelos, Collins, Kuratli, Namanu, and Westwind.
Important Dates:
We are running ten weeks this spring.
The main overnight workshop will be March 17-18th.
Week 1 March 19-24
Spring Break -March 26-31 (no sites running)
Week 2- April 2-7
Week 3- April 9-14
Week 4- April 16-21
Week 5- April 23-28
Week 6- April 30-May 5
Week 7- May 7-12
Week 8- May 14-19
Week 9- May 21-26
May 29-June 2
--

Kitty Boryer
Student Services
MESD Outdoor School
PO Box 301039
Portland OR 97294-9039
http://www.mesdoutdoorschool.org/

ODS office (503)257-1600
Fax (503)257-1592

We love our Outdoor School Student Leaders!
If you or your student is in high school right now, you can still join our Student Leader Program (and potentially earn college credits):
A Message from Benson's Career Coordinator Miranda Ryan
A Message from Benson's Social Worker Caroline Bleckmann
NW Natural Discount has a new discount program. See the description in the attachment or go to the

website.
Please also don't forget that the Benson Wellness Center in Room A-30 (next to the gym and cafeteria) is here to help keep you healthy! You can find us by following the signs to the Wellness center across the hall from the gym. The medical providers have appointments Monday to Thursday from 1-5pm and you can drop in to speak with the school nurse or social worker anytime. We offer general health check-ups, sports physicals, sick visits, sexual health counseling, mental health counseling, vaccines, and COVID-19 testing.
We are also here to answer any questions you may have about your body, health, and mind. You schedule your own appointments and come during school hours. Services are confidential, and we see all students regardless of ability to pay: this means if you're uninsured, it's free; OHP and private insurance are billed just like at any other primary care clinic.
Tell your student to stop by the clinic and register as a patient and to
pick up some school swag!
Sincerely,
Caroline Bleckmann, LCSW, She/her
School Social worker, Benson Polytechnic High School
For all meeting requests click here or use google calendar for PPS employees
Cell/Non-urgent texting: 503-729-3486
Monday-Friday, 8-4:00
How can the School Social Worker help me?
Outside of office hours, if you or your loved one is experiencing a mental health crisis, please call the Multnomah County Crisis line at 503-988-4888.
A Message from Benson's Yearbook Advisor Ike Prahl
Hello Parents, Guardians, Friends, and Families!
It is time to order your yearbook!
You can do this through SchoolPay or by bringing cash, check, or card to Hazel Knox, our bookkeeper in room B-5. The yearbook is being sold at $45.
For local businesses that would like to sponsor the yearbook to offset the cost for additional copies, advertisement and sponsorship placement is available. Contact Ike Prahl (iprahl@pps.net) if you are interested.
Some people choose to remember their senior year by taking a custom portrait. If you have had a portrait taken by a professional or a friend and would like it in our yearbook, please submit the photo of your senior to our Google Form: tinyurl.com/3ue2fakp . If you struggle to access the form, try accessing it with your senior from their student.pps account.
Ike Prahl
BHS Yearbook Advisor
Curtis Wilson Jr.
Curtis is using Smore to create beautiful newsletters