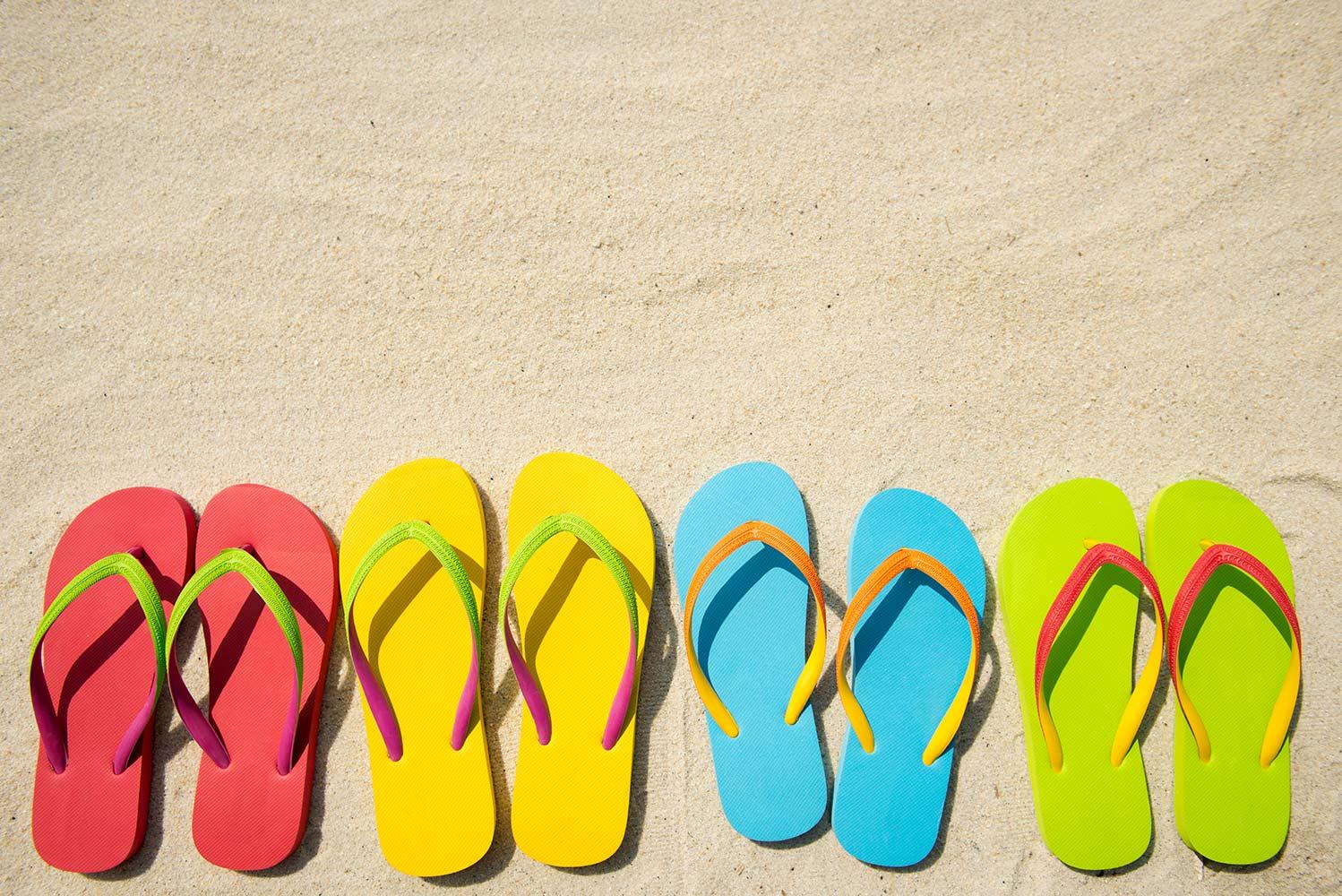 Hillcrest Academy South Campus
June 2023 Newsletter
Dr. Balsamello's Message
Hillcrest Academy South Campus (HAS) staff and students focused on Diversity by celebrating different perspectives through SEL activities during the month of June. The students worked diligently throughout the month by completing their courses and making up assignments! We would like to congratulate all the seniors and we look forward to seeing all the returning students in September!
June 2023 Events
HAS Events:
6/19 HAS BBQ with First Responders of Westfield.

6/20 HAS BBQ Part II.

6/21 HAS Field Day and last day for students and staff.
Elizabeth June Graduation Dates & Times for Williams Filed:
6/23 Elizabeth High School 9:00 am, Bollwage 1:00 pm, & Edison 5:00 pm.

6/26 Halsey 9:00 am, Jefferson 1:00 pm, & Hamilton 5:00 pm.

6/27 Dwyer 9:00 am.
Supervisor of Instruction
Mr Van Cleef has been the Supervisor of Instruction for Hillcrests South and North for the past two years. Before that, he was a Social Studies teacher at Hillcrest North for eight years. When he was teaching, his favorite subject to teach was Economics. Mr Van Cleef names his Uncle Thomas as his personal hero since he taught him how to do the right thing and how to be a good person. Mr Van Cleef loves the show "Diners, Drive-Ins, and Dives" with host Guy Fieri and he loves to hear from former students which really means a lot to him when they keep in touch.
Teacher Spotlight
Mr Barone has been working for HAS for the past 10 years as a Health & Physical Education teacher. Mr Barone comes from a family of teachers which include his grandmother, mother, father, and sister. Mr Barone states that his happy place is the beach and tries to go any chance he gets. As a HE/PE teacher, it was no surprise he has a love of sports. For example, when he was in college, Mr Barone played hockey for the university he attended and said that one day he would love to be a good golfer. Mr Barone's favorite food is chicken parm. Mr Barone was also a recipient of the Uncion County Teacher of the Year Award.
School Nurse
Ms Rubin has been a school nurse for HAS for the past nine years. Aside from her caring disposition and willingness to help others, she is a wonderful and knowledgeable nurse. So it would be no surprise to know she has a Bachelor of Science degree in nursing. Along with many other achievements, Ms Rubin has actually skipped two different grades; the 3rd and 8th grades. Ms Rubin is originally from New York being born and raised in Brooklyn, NY which might explain why she is an avid NY Yankees fan. One of her proudest and favorite moments was when she became a grandma in 2021.

Kamori B is HAS's Student of the Year for the 2022-2023 school year! Kamori is self-described as an honest, quiet, outgoing, considerate, and compassionate person; and all of his teachers would agree! He was our first overall Student of the Month in September of 2022, received Class Student of the Month a few months afterwards, received a few Class Student of the Year awards, and was one of the recipients for the Union County School Boards Outstanding Scholars award. Kamori's hard work and dedication is very visible in his attendance and grades. Kamori in his demeanor with other classmates and faculty is always polite, kind, and full of respect. There is no question that Kamori deserves this honor. Congratulations!

Mr DiOrio
The duties of our Safety and Security Monitor at HAS include but are not limited to screening all students and visitors upon entering the building and monitoring the girls and boys bathroom by allowing one student at a time throughout the day. Another part of Mr D'Orio's job is monitoring the lunch room for two periods to ensure the safety of all students and staff. He takes pride in continuously monitoring the hallways and exterior of buildings for security risks to ensure a smooth dismissal of students at the end of the day.
Ms D'Emilio
Here at HAS, as the Administrative Assistant, Ms D'Emilio provides secretarial support to Dr. Balsamello as well as the other administrative staff and teachers. She organizes the office, problem solveson a daily basis, maintains student folders, manages PowerSchool to ensure all data is updated appropriately as well as maintaining the staff and student attendance and absences. She loves creating flyers, participating in spirit days, and staff birthday celebrations! Ms Demilio's favorite part of her job is to provide support for the students everyday needs and of course, she must maintain her snack inventory for all these hungry kids!
Pride Spirit Day
With June being Pride Month and our monthly theme is Diversity, HAS held a Pride Spirit Day. Students came in dressed in beautiful rainbow colors in celebration and support. Also faculty and staff came in dressed in support of their students to let them know that they are accepted and loved in the safe space of school.
Senior Prom
What a great way to celebrate diversity! High school seniors from all walks of life, from all different backgrounds, different races, different genders, different orientations, and different faiths came together to celebrate the end of high school. On June 1st HAS students dressed up and were able to celebrate their prom with food, music, and friends.
Acceptance
Within Ms Ferrari's Success Seminar class, students worked on an assignment on diversity. Students watched a video on the definition of diversity and then they answered a Google form. The form was filled with deep, meaningful questions that got the students thinking about their own understanding of diversity and the acceptance of it.
End of School Celebrations
Awards "Night"
Who would have thought that Canadian wildfires could travel so far that it would cause HAS to cancel our awards night? Crazy enough, it did happen though. On June 8th, HAS was to hold a senior recognition and awards ceremony celebrating the students who excelled in academics and service as well as recognizing the graduating seniors. Since the students deserved to be recognized, Dr Balsamello and Ms D'Emilio worked very hard to make sure it happened. So on June 14th, students were able to celebrate during periods 8 and 9 in the school cafeteria. Faculty and staff helped decorate the cafeteria with school colors, lunch was catered, and teachers recorded videos for their student award recipients and their families. At the end of the luncheon, seniors received gift bags with their yearbook, t-shirt, and other goodies.
Senior Trip
This year's annual senior trip was to a local arcade. This arcade had all different types of games from traditional arcade games, skee ball, computer games, video games, pool tables, and more. There were also lounging couches for students to sit and play their favorite games as if they were at home. There was so much fun to be had even chaperones Dr Balsamello and Ms Gilchrist had a great time. Once the students returned to school they were treated to a pizza lunch and got to spend the rest of the school day hanging out in the cafeteria. For all the hard work they put in, these seniors definitely deserved this great and fun opportunity.
Annual BBQ
Due to the pandemic (at first) and then a flood that no one would have ever predicted, the HAS annual bbq had been on hiatus for 3 years! This year is the lucky year that the annual tradition got to make its successful return. Students, faculty, and first responders were able to enjoy grilled hot dogs and hamburgers that were cooked by Mr Barone. Other staff brought in goodies and sides like pasta, watermelon, cake, and frozen ice. Students were able to play basketball, football, board games like chess and checkers, and were even allowed to play music to enjoy the day. All in all, it was a wonderful day for everyone. What a great way to end the school year!
Westfield First Responders join HAS for BBQ
Our Students In and Out of School
Congratulations Class of 2023!
May you look back on your time at HAS with fond and happy memories. Best of luck to you all and please remember; Always shoot for the moon because, even if you miss it, you will land among the stars! Congratulations!
About Us
Hillcrest Academy South is an alternative high school for students from the Elizabeth Public Schools. Students are referred to HAS by their Elizabeth Academy guidance counselor and administration for an interview at HAS. We provide a small educational learning setting with opportunities to make up courses through our Credit Retrieval Program in a caring environment in order to meet Elizabeth's graduation requirements.
Website: www.ucesc.org
Instagram: ucesc_has
Facebook: Hillcrest Academy South
Location: 1571 Lamberts Mill Road, Westfield, NJ, USA-Door 3B
Phone: 908-233-9317
HAS Smore
HAS is using Smore to create beautiful newsletters