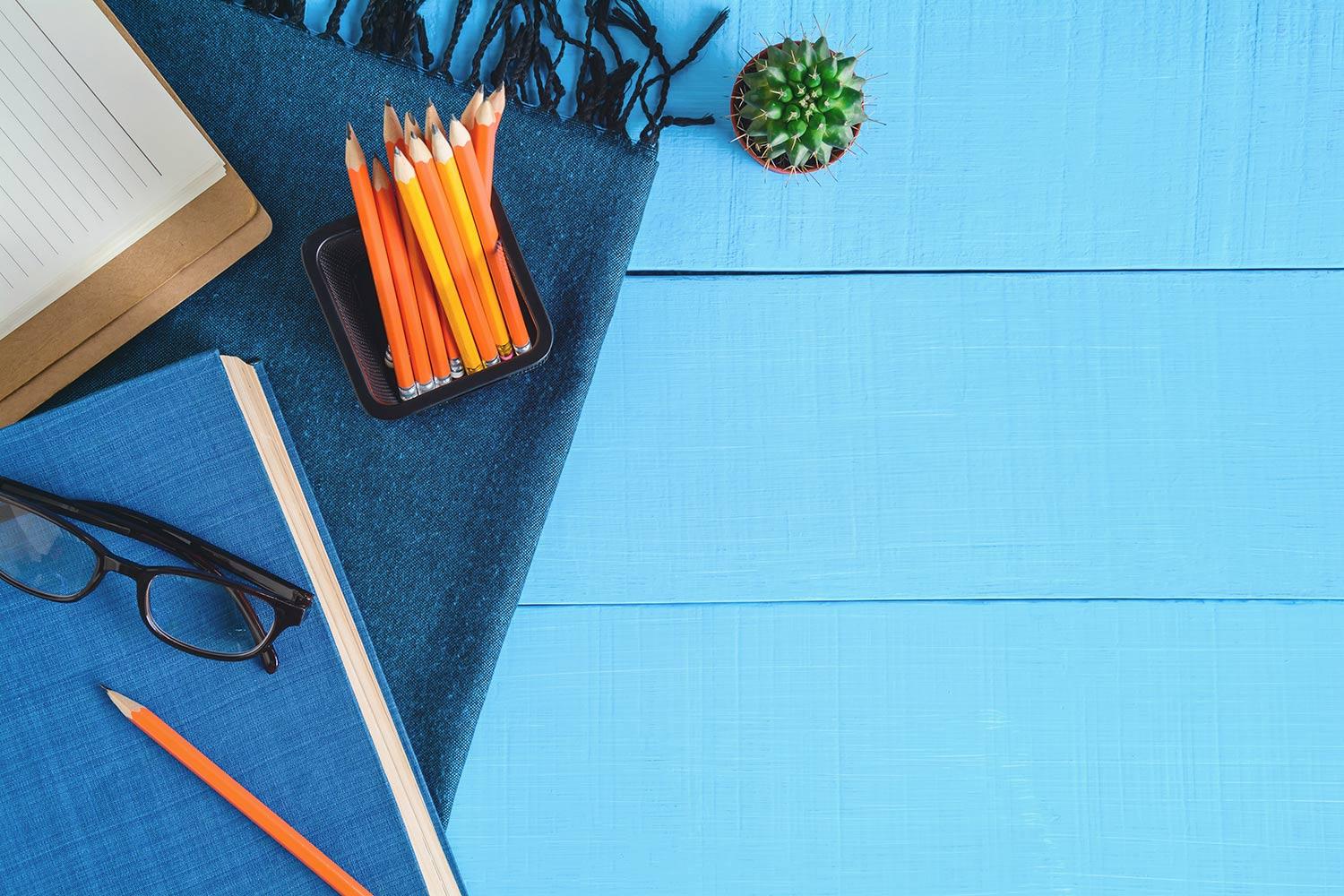 PfISD Employee Express
December 1, 2022
Upcoming Events & Holidays
2022 W2 Notification

2023-24 Academic Calendar Survey
Integration Services Jingle & Mingle
Staff Shout Outs
CTE Corner
Fine Arts Update
Athletics Update
Upcoming Events & Holidays
December
National Read a New Book Month
Dec. 1 - Board of Trustees Workshop
Dec. 15 - Board of Trustees Regular Meeting

Dec. 16 - Early Release
Dec. 19-30 - Winter Break
Pflugerville ISD is required by the IRS to furnish all employees with a Form W2 Wage and Tax Statement each year. The W2 contains employee's compensation and tax withholding amounts for the year 2022.
This year PFISD is giving you the option of Print Your Own W2-2022. Benefits of Print Your Own W2:
Reducing District cost, estimating $5050 of savings to print W-2's for 5050 employees
Saving your W2 electronically for your records (digital version)
Receiving your W2 sooner than January 31, 2023
The Skyward Online Form selection window opens in Employee Access from December 1, 2022 through January 13, 2023 to complete your W2-2022 delivery options.
Please use the instructions below to select your W2 delivery options and verify your employee profile information.
2023-24 Academic Calendar Survey
The Pflugerville ISD instructional calendar results from a collaboration between the community, students, and staff. The calendar is intended to balance the needs of all stakeholders, especially our students and teachers. Our District Academic Advisory Council (DAAC) solicits your feedback as part of their 2023-2024 calendar development process.

Please respond by December 9, 2022.

Integration Services Jingle & Mingle
December 8 | 4 - 6 pm | PfISD Rock Gym
Join the Integrations Team on December 8th from 4 to 6 pm for a fun Ed-Tech celebration! Learn and observe the latest instructional technology tools and resources that are available to our district. Participate in our Interactive Tech Playground with hands on learning featuring our new devices available for campus and classroom checkout!
Enjoy an exciting night learning and collaborating with innovative and passionate PfISD educators!
We love our PfISD staff members and we know our parents do too! We want to provide an opportunity for our parents to publicly recognize and thank our staff members who serve our students, staff and the community. We have created a Google Form to provide information directly to us to share with our staff as a whole and let you see the difference you are making in a student's life every single day. Please click here for the Google Form.
These Shout Outs will be included in upcoming issues of the Parent and Staff Newsletters. If a Shout Out directly references a student, we will not include the parent name to protect the child's anonymity. If you are recognized in an anonymous Shout Out and want to learn the parent's name, please contact Tamra Spence at tamra.spence@pfisd.net.
THANK YOU TO OUR AMAZING PFISD STAFF MEMBERS FOR EVERYTHING THEY DO FOR OUR STUDENTS AND COMMUNITY!
WHS Band Directors of WHS (via a Hawk Band parent): When the HHS Hawk band was leaving for Indianapolis, it was such a wonderful surprise to see the WHS band there to support the and send them off in style! Thank you for showing our students that we can encourage our rivals and that we're all in this together!
Noel Esquivel, Jairo Cabrera, Taylor Jacobsen, & Nathan Zamora of Kelly Lane MS (via Jeri T.): My son has struggled with wanting to go to school since Kindergarten. This year, he has joined the band and not only is he doing the work, he actually enjoys school and wants to go! I've never seen him put this much energy and work into anything. The culture and encouraging environment you build for your students has done amazing things for my kid. I cannot thank you enough!
James Hairston of Robert E Hendrickson (via Tonya P.): Hendrickson Marching Band who won 9th place at this years Band of American Grand National competition in Indianapolis. These young adults and band Directors worked tirelessly over the past few months to perfect their performance, Trainlapse. They put blood, sweat, tears and everything they had into their craft. Out of 100 competitors hailing from 25 states, Hawk Band won 9th place in finals and 3rd place in their 3A class!!!! What a monumental achievement for HHS, PFLUGERVILLE and Texas state in general. Hard works pays off. Let's take some time out to highlight the accomplishments of HHS Marching Band and Mr. Hairston for his leadership and guidance.
Ms. Brooks of Murchison Elementary - 5th grade (via Erica B.): I want to give a shout-out to Ms. Brooks (5th grade)! She sent a heart-felt email to wish us a Happy Thanksgiving and shared her favorite qualities about our student. It is evident that she treats her students with love and kindness and we appreciate her very much.
David Quinton of Kelly Lane Middle (via Ange W): Coach David Quinton will be greatly missed at KLMS. Congratulations to PHS on the great addition to your athletic program. Coach Quinton has the heart of a champion but at the same time mentored young men admirably. Our son benefited greatly from his leadership. I don't think PFISD can find another AD who will have a lasting effect at KLMS.
Raelyn Wood of Cele Middle School (via Anonymous): Ms Wood has made the transition for our oldest to middle school so enjoyable. She has welcomed her with open arms and been her safe space when she needs that extra care. I can never fully express my gratitude for being a light in what could have been a difficult period in a kid's life. The way she lights up when she talks about what she learned that day in your class tells me everything I need to know. Thank you so much.
Sandy Wood of Rowe Lane ES (via Anonymous): I could never fully convey my appreciation of Mrs. Wood. She was a former teacher for us but to this day still checks in to see how my kid is doing. She has been someone I can reach out to to discuss questions and concerns. Thank you for seeing and helping my child find that love of learning.
Sonny Ponce of Dessau Middle School athletics (via V. Llanos): Incredibly grateful for Coach Ponce! He has been such an awesome coach/mentor. Very communicative, kind, caring & always goes above & beyond. Great role model for Dessau!
Lisette Browning of Dessau Middle School Math (via V. Llanos): Mrs. Browning, thank you so much for being such an amazing teacher! Your vivacious personality is incredibly infectious! Your kindness & thoughtfulness does not go unnoticed. Thanks for "keeping it real" with your students & being so supportive of them!
Mrs. Disser of Windermere Elementary (via Evan A.): Mrs. Disser has an open communication between herself and the parents. Thank you for taking great care of our kids
Miranda Perkins of Bohls middle school (via Audrey C.): I have had the honor to watch Ms. Perkins for two years now as the theater teacher. She puts in endless hours of hard work and dedication to her students for the One Act Play. She works 12 hour days for so many weeks preparing our students for the One act play . She is an amazing person inside and out who truly loves her job and her students and it shows every day thank you Miss Perkins for being you and loving all these children.
Mr. Sims of 5th grade Brookhallow Elementary (via Jasmine D.): Just a generalized shout out! Communicates well and always addresses our questions/concerns timing. Works so well with our child and helps her to understand new concepts. It's also individualized so we appreciate that! Excellent excellent teacher!! Plus our child loves the class pets!
Daniela Guardiola of Pflugerville Middle School (via Brandon L.): I would like to share about this person is that she is a great AP she has been serving PMS for 2 years this is her second year she is so nice and kind she always said nice words and do the respectful if i will chose any AP to be my honer and serving I would choose her so i would like to said a thanks you to her for be my AP thanks you
Mrs Lora Ladd of Riojas (via Joanne H.): Mrs Ladd is amazing! She is so good at communicating and keeping us informed of all the events and activities happening with her class and the school. She fosters a fun learning environment and I can tell that my daughter's vocabulary has gotten so much better in the last few months! She's a great role model for my daughter who pretends to be Mrs Ladd when she comes home from school to play with her siblings!
Connally Culinary Hosts 26th Annual Christmas Tea
The Connally High School Culinary Arts program hosted the 26th annual CHS Christmas Tea on Thursday, December 1st. The students, comprised of sophomores, juniors and seniors in the program, cooked and served over 350 meals to CHS staff, district administration staff, board members, and community partners. Delicious food ranging from Braised Roast Beef, Succotash Salad, Roasted Brussel Sprouts, Sweet Potato Casserole and more were served, topped off with a choice of five different desserts. The students in the program cater this annual event and don't only learn food preparation & food service skills, but customer service skills as well. The Family & Consumer Sciences department did a wonderful job decorating the kitchen and dining areas in Grinch-themed Christmas décor.
The Culinary Arts program of study is housed at Connally High School and boasts over 375 students in that CTE pathway; more information about the Culinary program, and all other CTE programs of study, can be found on our website at
Art
Congratulations to 2022 Hendrickson High School graduate Emily Roberts for being selected as the School Specialty/Sax December 2022 Featured Artist for the "Wonder" piece she submitted. She and her teacher, Monica Lawrence, both received School Specialty merchandise gift certificates, and her artwork is being featured on the School Specialty website and social media platforms throughout the month of December. Way to go!

(All schedules can be found on rankonesports.com)
Football
The Pfield has hosted 4 UIL Playoff games and have another one this Saturday. I can't tell you enough about how many compliments we have received from teams, parents, officials, and media members about the hospitality. Our stadium staff is AWESOME, they try to make EVERYONE have the best experience while in Pflugerville, Texas.
Girls Basketball: HHS Girls Basketball is currently ranked #6 in the State while PHS is ranked #9 in the state. January 6, 2023 will be a GREAT night of basketball when these two match-up!!
Boys Basketball: CHS is off to a 4-3 start with some impressive wins while HHS has a 3-2 start!
Wrestling: The WHS wrestling teams had a GREAT showing at the Cap City Classic over the Thanksgiving Break. The Girls Team placed 5th overall with medals going to Maya Khabbaz (1st), Alyssa Miller (2nd), Leslie Wallace (3rd), Mia Soria-Garcia (4th) and for the Boys Jonah Arellano (3rd). AWESOME