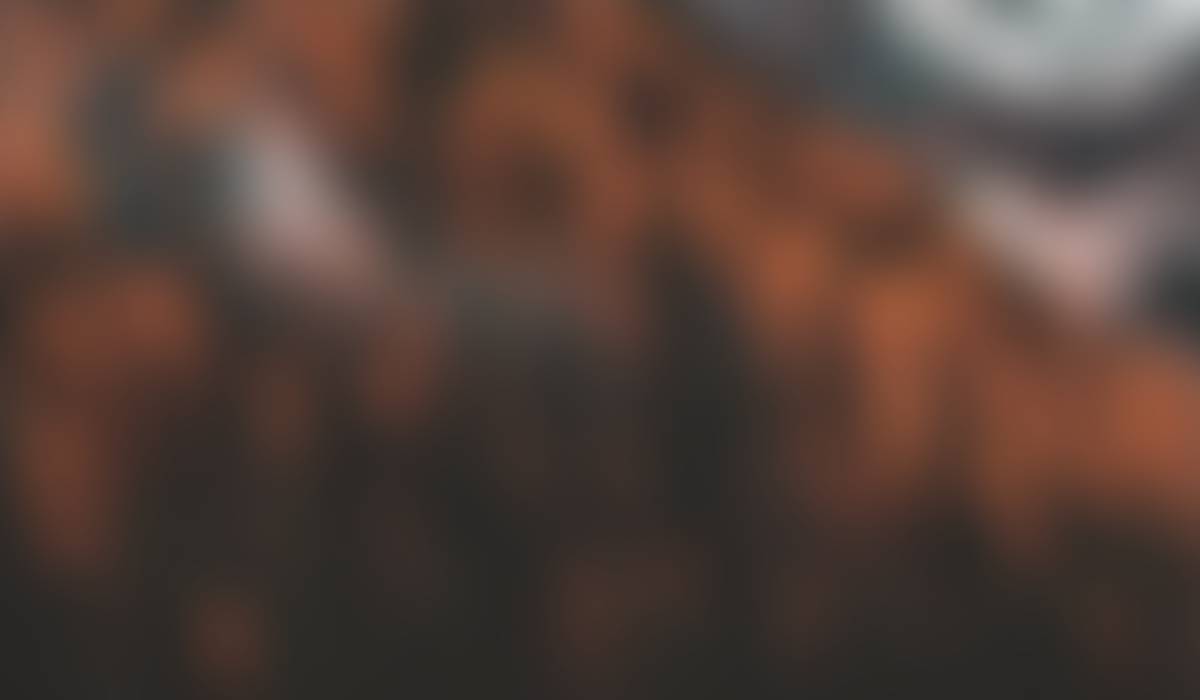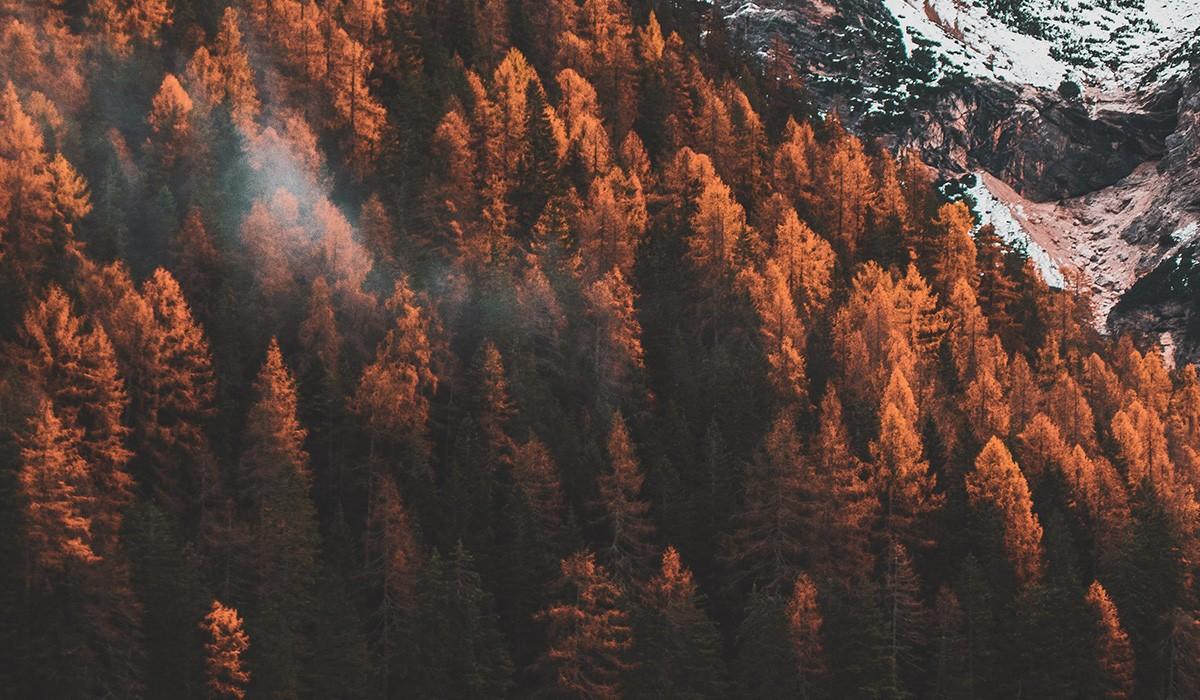 The Williston Sun
Volume 2
Written By Sam Schwarz and Dallas Bowers
Since Thanksgiving is coming up, we, at Williston Sun News, were wondering what the average kid eats for Thanksgiving dinner. To conduct this test we sent two reporters around (Sam Schwarz and Dallas Bowers) to ask one or two students from each eighth grade class about what they eat at thanks giving. The results they found are as follows.
Main Dish
9 kids eat Turkey as their main dish
2 kids eat Tamales as their main dish
2 kids eat Chicken as their main dish
1 kid eats Ham as their main dish
Side Dishes
7 kids eat Mac' n Cheese as a side dish
4 kids eat Yams as a side dish
4 kids eat Mashed Potatoes as a side dish
3 kids eat Stuffing as a side dish
3 kids eat Cornbread as a side dish
3 kids eat Corn as a side dish
3 kids eat Collard Greens as a side dish
2 kids eat Rice as a side dish
Dessert
5 kids eat Cake as their desert
4 kids eat Pumpkin Pie as their dessert
2 kids eat Ice Cream as their dessert
2 kids eat Sweet Potato Pie as their dessert
1 kid eats Cookies as their dessert
1 kid eats Apple Pie as their dessert
Written By Rodney Batts
Jesters Café
This café called Jesters Café; it is a home-style restaurant located on Castle Street in Wilmington, NC. They serve a variety of foods from breakfast up to dinner; with most of the breakfast items only costing around $10. Jesters Café is a great place to take your family for a relaxing, and comforting experience. The menu includes popular foods such as homestyle fries (potato wedges with seasoning), a smoked salmon benedict (poached eggs on a smoked salmon and some English muffins halves), or a full Monty (Sausage, bacon, egg and cheese served on your choice of bread.). This would be a great place for you to go and eat after school, and it's right down the street from Williston Middle School!

Some popular menu items
The Full Monty - $10.50
Smoked Salmon Benedict - $14.50
Loaded Home Fries - $10.50
Bagel and Lox -$13.50
Written By Shelby Blake, Evelyn Martinez Mijangos, and Dae Bracht
Art
Art is a really important part of representing, expressing, and letting out what can go through a person's head. Problems, past events, and anything or anyone in general. Sometimes we have to stop, look around, and vision our next masterpiece in life. For now, our 3 most outstanding and creative artwork in Williston are these 3 pieces:
Band
This month for band we are giving a shout out to Dae Bracht, an 8th grade flutist!
Dae is an amazing flute player and is awesome to work with. She is a very fun person to be around and has awesome energy.

She is an great flute player, she learns quickly, and helps others when needed. She always checks in to make sure you're okay. She does so much for the other flute players and never gives up.
Here's a mini-interview
How long have you been playing?
3 years.
Do you plan on still playing the flute when you go to highschool?
Yes.
What's your favorite thing about band?
I love the constant challenges and how Mr. Hinson encourages me to keep going when things get hard. I love the jokes, as well as the environment that's given out in band class and being able to play the flute.
When did you know you liked band?
The 6th grade concert and the New Hanover game is when I realized I loved band.
Have you ever thought about quitting band? if so, why?
I quit the first semester of 7th grade due to breathing problems playing the flute but I joined back during the 2nd semester.
Who taught you?
Mr. Hinson.

Softball
Jessica Picazo Veltze is a supporting player, friend, and team member. She builds up others, she works hard toward getting better, as well as making sure others can get better too. Even outside of softball, she is a very nice friend, she supports others, and gives out the advice she thinks is the best. During practice and games, she's constantly working hard and growing as a better player. She supports her teammates in and out of the game, and when anxious, tries to be a supporting hand. Overall I think she deserves a shout out for her dedication and support towards her team. Even though I don't play on the team anymore, she is always inviting me to games and keeping me updated. She is an awesome great player, So let's give her a big shout-out, and a very Happy Birthday! Friday, October 13 was her birthday. Happy Birthday to Jessica, the softball shout out of the month!
Pumping Up For Girls Soccer
Written By Guadalupe Garcia Hernandez and Mila Hall
Hey are you wondering what's going on this year with girls soccer? Well let's find out! We asked our girls soccer coach (8th grade guidance counselor) Mr.Petre some questions so you can get pumped for soccer!
Question for Mr.Petre
How did the team do last year?
I'm happy with the growth and the progress we've made but we are at a disadvantage with most other teams being full of players who have years of experience.
Who do you think are your star players this year?
Soccer is a sport that requires the whole team, so it's hard to say. The ones who have the most experience are Sofia Boomershine, Mariam Barrientos, and Ameligh Boersma (8th graders at Gregory). We also have some very important players that go to Williston.
How would you confront poor sportsmanship?

So one of the things out of sportsmanship is that we go hard, we don't give up and we are fair. We try to make sure that everything is the way it should be. We try to play fair games; if someone doesn't have good sportsmanship, we address it directly.
What made you want to become the coach for the soccer team?
I had played soccer until highschool, but I was never good enough to play beyond highschool, but Coaching is another way to contribute to soccer and share my love for the game.
What do you think of the schedule?
I wish it was at a warmer time in the year but games are at a good frequency and it doesn't matter what order they play in.

Who do you think is our biggest opponent?
There are a lot of team are strong team but Trask, Holly Shelter and maybe Noble will be the most competitive.
What are your main focuses on your team this year?
One of the big things in soccer is foundational skills, so we will work on those. We will also work on being organized, and taking skills that players already have and building on them.
How do you think the team will do this year?
I'm looking forward to the past players returning, and building from where we left off. Every year the team is getting stronger and stronger.
Written By Naurice Dukes
I chose Ms. Beverly to write an article on because I knew she was well known in the community for her photography business and for the different films that were made right here in Wilmington. It sparked my interest in what she was known for so I thought it would be good idea to interview her.
She was very enthusiastic about what she did as a young child. As time went on, she grew a love for photography and film and that's what led her to theater in front of the camera. She realized early on that she had a great eye for nature and lots of things sparked her interest. She wanted more from the industry and as time passed that's where film making and being a producer and director came in for her.
Process
The process was a journey of going to three different colleges like UNC Community Arts, L.A Film School, and Kaplan University for her Masters.
Love for the job
She knew she would love it from the very beginning and has always been committed even when things are difficult.
Industry/Community
Ms. Beverly has been in the industry for over 40 years and has done several projects around the community. She the director of The Girls Club in Wilmington, NC, The videographer for The Lord's Church in Greenfield, NC, and a talk show host called With Beverly J Take One on WWAY. She also participated in many wedding photo shoots, and several movies; Line Sisters, One True Love, Christmas in Harmony, Providence, and a couple of others.
Industry hard work or steady work
Through the years the work has had its ups and downs but she still has so much love for it.
(Open-Minded, Kind, Accepting, Youth)
Written by Izzie Vasquez
This time we asked the Williston teachers a series of questions; the same as the 8th graders we asked last month. Here's what they said. (I've included a rough answer in my own words as well as some of the teacher's answers from the data we collected)
What does the question "How do you feel heard?" mean to you?
Most teachers mentioned their opinion being heard and being included during important conversations.
"I think it is important to ensure that both students and staff feel like their opinions/thoughts/feelings matter in a school environment- American kids spend about 16,000+ hours in school by the time that they finish high school!"
"I feel heard when someone understands / listens to what I am feeling, but it doesn't necessarily mean I get my way or that the person listening feels the same way."
Do you think your students feel heard?
76% said Sometimes
24% said Yes
If not, then what are ways that you can show your students that you hear them?
Trying to listen to students and help them anyway that the they can. The teachers also said some things on how they can't always help the students because they get mad and outraged at the teachers redirecting them.
"I do a lot of google forms to ensure I have student voice, but unfortunately there are some things that are non-negotiable. When it comes to safety and learning, I do have to take the lead in these areas especially when students are not making the right choices. As adults, we are here to guide and help! I do work very hard to ask for input in all areas and then explain why decisions are made so students understand. My student's opinions matter so much to me!"
"I think that I try to hear my students, but they don't listen or get mad when I have to tell them what they do not want to hear. To make them feel more heard and respected, I can repeat"

Do you feel heard? (by students and other staff)
64% said Sometimes
23% said Yes
11% said No


What is something that makes you feel heard or accepted in the school? If not, explain why.
Lots of teachers said that helping others in any part of their life is a big part of feeling heard, as well as when their opinion is being heard and appreciated helps them feel accepted in school. When the admin addresses problems; when teachers are able to solve problems with other staff members.
" I have learned the important of advocating for myself as I've gotten older- I would encourage students to speak up if they see something that seems wrong or unjust."
"When I see I am making a positive difference in someone's education/day/life, or helping them through a situation . I do not feel heard when I have to repeat myself multiple times or I do not get a response from the person I am speaking with. Some days, I feel really disrespected and hurt when students cuss at me or yell me."

Do you feel welcomed and accepted?
52% said Yes
35% said Sometimes
5% said No
5% said Other
Is there anything you'd like to change about school?
Many teachers had things they'd liked changed, here are a few being able to send kids to ISS when no response and having more support and help with students. A big one was supplies, teachers feel they need more accessible supplies here at Williston.
"I would just love to be trusted for the educational professional I am. To be allowed to do the things for my kids that I know are best. I struggle when I am told what my room should look like, what materials I should use to teach. I would also love for us to receive supply money allotments like the other middle schools so that we can pick supplies out for our classrooms."
"I would like to see more people increase their investment in the school and the students to improve outcomes"
"I'd love for more to be done about the VERY small population of students (and staff) who have a negative impact on the whole. The majority of this school has amazing things going on. The "frequent flyers" need something new and that should be done in a way that affects the students and teachers in this school less, especially during academic time."
"I would like students to know that I am trying my best to give them the education they deserve; and that I wish they would be more focused on learning and succeeding in the classroom. There are many more things that need altering, but for now, I think if students would change their mindset to be more focused in the classroom, then positive changes will fall in place. I love my students and want the best for them."
From my observations in doing this school survey, there seems to be many similarities between students and teachers. All anyone wants is to be heard, to have their opinions listened to and respected. Teachers want that just as much as students and students want that just as much as teachers. They want to be in an environment where they can voice their minds and not be ridiculed for it. This school needs to listen to their staff and students as much as possible, even if their plan is not feasible it still should be listened to respectfully. This is my plan for solving this problem. We can have a box at the media center or outside the front office and staff and students can anonymously put requests in the box for changes in the school. So now all students and all staff can be truly heard. There are many cons to this idea but there's an abundance of pros to this as well. Lets for once and for all 'Be The Greatest School Under The Sun'.
What's Going On In The Hallway?
Written By Samuel Calderon Trinidad And Brennaugh Coppinger
Hey students, do you notice how crowded and crazy the hallway gets? Well we got to collect
some data from students that are kept anonymous to get their opinion on the hallway
procedures and if they should change.
The first person we interviewed said "The hallways are like a labyrinth when you go through
it, everyone is at the same place at the same time and it can get difficult to go to your classes.
Things get way harder when everyone is pushing others around and that can start fights."
The next person we interviewed said "The hallway is loud and people push you around and it
stresses you out, sometimes fights start and you don't know what to do because everyone is
blocking you path to your class and if you try to get through people get mad and things may
start to get worse if this continues."
The last person we interviewed said " I think that 3 minutes to get to your class isn't enough
time because some kids have to use the bathroom and some kids have to walk to the other end
of the hallway. The hallways also get super crowded and some kids just stand in the hallway,
blocking the way to your class."
Written By A'miya Lopez
Hey, Williston students, can you believe we're already in Quarter 2? Are youl ready for the Williston monthly fit checks? Just in case you don't know, fit checks are checking in on stylish outfits worn by Williston students. Let's start with crop tops; they are on trend and fashionable, but we all know that Mrs. Sheesley wouldn't agree with that! Most people think they're cute and are more comfortable to wear than tucking in a shirt.
Next, we have stacked jeans; they are the newest trend out! All the kiddo's and teenagers wear stacked jeans, and they are a big hit at Williston. They also go great with shoes and a nice graphic t-shirt or plain shirts.
On the topic of t-shirts, let's talk about graphic t-shirts! Graphic t-shirts are in right now while plain shirts are on their way out. Also, GRAPHIC hoodies are definitely the way to stay cozy while at school. Students are wearing hoodies all day every day, especially in temperatures around 90 degrees! These graphic hoodies usually have art or food designs displayed on them.
If you are looking to shop for any of these clothing items, you might want to check out websites like SHEIN, NIKE, PrettyLittleThings, or FASHION NOVA!
For some shoes, you can try out websites like GOAT, FOOTLOCKER, CROCS, NIKE, VANS, NEW BALANCES, CONVERSES, and many more.
Written By Izzie Vasquez
Our school had a PTA raffle for $1 to win a Williston sweatshirt! Here's who won: Malah Bunting, a 8th grader in Mrs. Diehl's Homeroom. Congrats Malah!
Please give our PTA staff a big thank you; they do so much for our students and staff members, and they don't get enough love for all that they do. We love you PTA!
Written By Bryson Ellison and Jasiah Stone
Aye-Ayes

1: When threatened or excited, the aye-aye raises its guard hairs and appears to double in size.
2: The aye-aye uses its skeletal middle finger to tap on branches as it searches for wood-boring grubs—and then to hook and pull them out.
Turkeys
1. Turkeys can fly. Despite their generally plump and heavy-looking appearance, turkeys are actually capable of flying short distances, especially when startled or threatened.
2.Turkeys have a wide field of vision, with eyes located on either side of their head. This allows them to see nearly 360 degrees of their surroundings without having to move their head. They also have the ability to distinguish colors, particularly shades of red and blue, which helps them to identify food sources and spot predators more easily.
Written By Izzie Vasquez
Has anyone been bitterly cold or roasting hot in your classroom? Well, we have! Our classroom environments is not suitable for learning. We are either freezing in 65 degrees weather or sweating in 90. Teachers should have some control for their own rooms, even it's 5-10 degrees higher or lower than school average. I'm writing this in 66 degree weather, and I can barley type on my laptop because of how freezing it is in here. In Mrs. Diehl's homeroom, we wrote to the school board about how blistering hot it was in the 8th grade rooms about 2 weeks ago, but now it's freezing cold. We need to change the classroom temperatures, we cannot learn in this environment! We are dedicated students to our learning but without comfortable temperatures we cannot learn properly.
Editors: Izzie Vasquez and Josie Clark WMS Staff: Diehl and Sullivan
Izzie Vasquez
Izzie is using Smore to create beautiful newsletters