Persecution of Christians
in the Middle East
And you will be hated by all for my name's sake. But the one who endures to the end will be saved." Matthew 10:22
What is persecution?
Persecution is defined as a policy or campaign to exterminate, drive away, or subjugate a people because of their religion, race or beliefs.
According to The Pew Research Center, almost 75% of the world's population lives in areas with severe religious restrictions.
Many of these people are Christians.
Interview With "Stefan" From The Middle East
We are witnesses to murder, and our governments are accomplices. The relentless destruction of the last remnants of the Middle East's Judeo-Christian civilization is well under way. And we are silent.
Religious cleansing, genocide and outright extermination are terms now used to describe the plight of Christians in the Middle East, particularly following recent horrific attacks on Christians in Iraq and Egypt. While attacks on Christians in the Middle East are nothing new, the situation has escalated.
There was the massacre in Baghdad's Syriac Catholic Church of Our Lady of Salvation, for example, which killed 58 people, including two priests, and wounded 75.

Then, an attack on the Orthodox Coptic Church of the Saints in Alexandria, Egypt, killed 21 people and wounded more than 100.

"Christians are scared and are continuing to leave," said Chaldean Catholic Archbishop Louis Sako of Kirkuk, Iraq. "They want to educate their children with security," he said, noting that even when their children are in school, parents are afraid about their safety. "They are very worried about their future."
Christian Experiences of Persecution
Debbie lives in Arad, Israel. Each day, along with her family, she is persecuted for her religion
Debbie
(pictured above is Debbie and her husband)
Debbie and her husband Yoyakim have six children.
Yoyakim is the pastor of a Messianic congregation consisting of nearly sixty members.
The congregation has no formal place to worship or meet, so on Sunday mornings they either squeeze into a member's home or gather in a local park.
Sadly, this problem is minor compared to other issues that this struggling congregation faces.
The congregation is incessantly harassed by the Gur Chassidim.
Members are publicly slandered and disgraced because of their faith in Yeshua the Messiah.
For Debbie, the protests in front of her house are the most disturbing.
Debbie shared, "One of our children is gifted in music and has joined an orchestra. When he went to practice, an orthodox man walked with him, even going into the building, shouting, 'This kid is a dangerous young man. He is a missionary!'"
Debbie realizes that although she home-schools her children she cannot always protect them from this type of abuse.
Iranian Youth Push for Christianity
According to the Iranian regime, those who convert to Christ are considered apostates—a crime which is punishable by death. Almost all Christian activity is illegal.
GOD remains at work... Many Persians are coming to Christ, many are young college students, and even some of their teachers are asking for Bibles!
Sending our prayers...
1 Corinthians 12:26, the apostle Paul talks about Christians (as the Body of Christ) facing persecution: "If one member suffers, all suffer together; if one member is honored, all rejoice together."
Though we may not face persecution, we are called to be united with the part of the Body of Christ that does face persecution daily. The most important way to unite with our brothers and sisters who do face persecution is through prayer!
Romans 15:30 says, "I urge you, brothers and sisters, by our Lord Jesus Christ and by the love of the Spirit, to join me in my struggle by praying to God for me."
One Nigerian widow said, "I didn't know that anyone outside of Nigeria knew what was happening to us Christians. Now that I know that others are praying, I am greatly encouraged."
Where is the Persecution of Christians Worst?
1. North Korea
2. Somalia
3. Syria
4. Iraq
5. Afghanistan
6. Saudi Arabia
7. Maldives
8. Pakistan
9. Iran
10. Yemen
SEVEN of the most extreme areas of Christian persecution are in the Middle East.
This flyer was created by Molly McNally
8th period World Cultures
Mrs. Steinkamp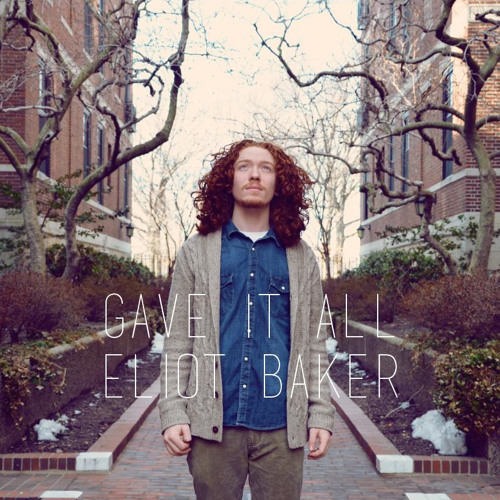 Eliot Baker
Gave It All (Single) by Eliot Baker