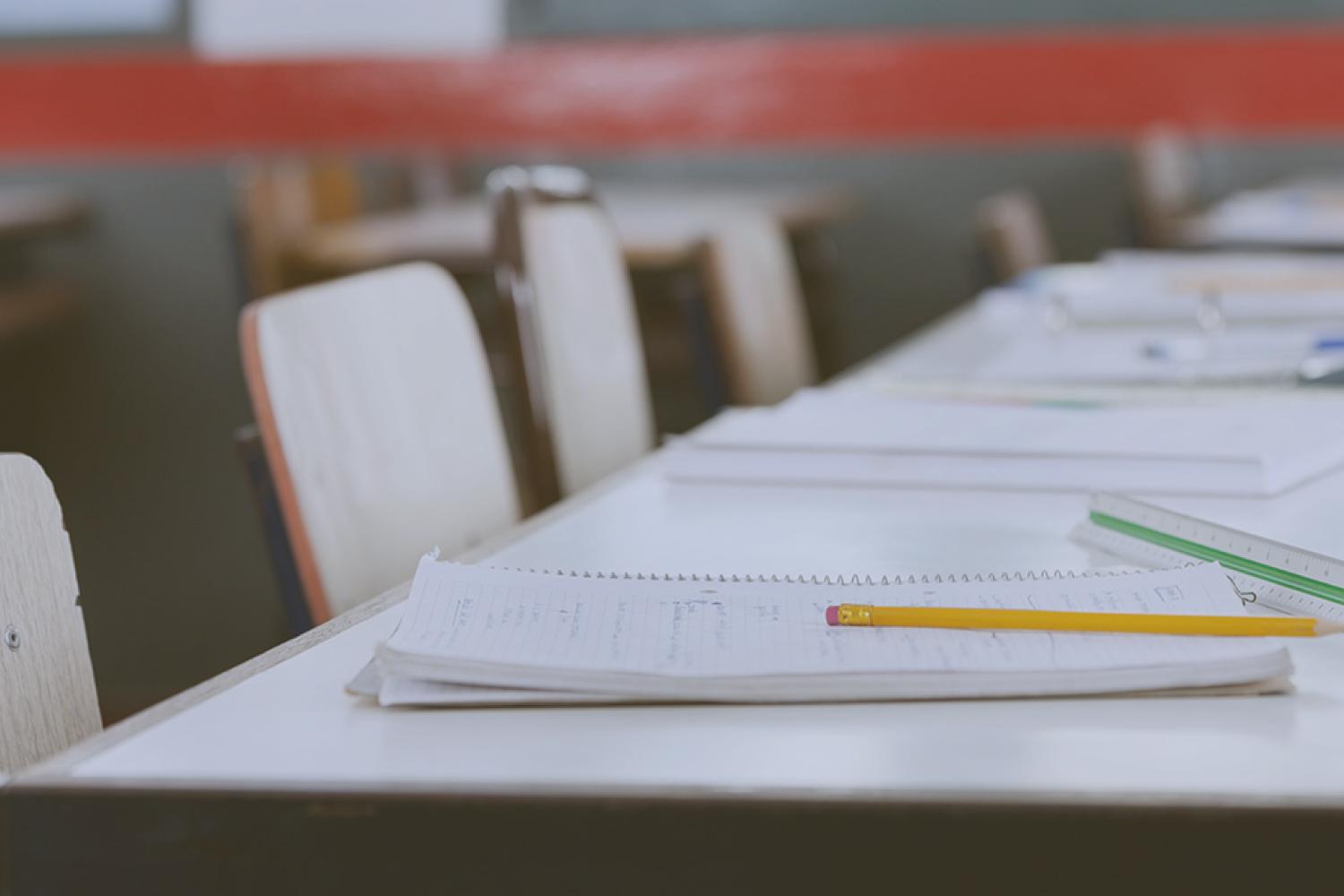 The Main Things
An MSD Communication that Cuts out the Clutter!
It's Time for Parent-Teacher Conferences
Understanding your child's academic progress can help them do better in the classroom! That's why it's time to prepare for parent-teacher conferences. Save the date: November 20 and 21. That's when you have the opportunity to meet one-on-one with your child's teacher(s). Watch for details from your child's school on how to sign up.

Why are conferences important?
They strengthen relationships between teachers and families.

They give families a chance to learn about their child's progress and ways they could support them.

Families gain a better understanding of the strengths, social development, and overall performance of their children.
How can the parents prepare?
If this is your first time attending a conference or you are not sure what to ask here are three questions for your teachers:
What are you noticing about my child's strengths?

Where do they need support the most?

How do they interact with other classmates?
Seeking Memorabilia for Veterans Display
This Veterans Day, the Medford School District (MSD) is seeking veterans who attended school at the historic 815 S. Oakdale Ave., now Oakdale Middle School, at any point in the building's nearly century-old history. MSD is looking to add a veterans memorial, commemorating all Oakdale building alumni who served their country. The school was built between World War I and World War II, making a veterans memorial a natural addition to the historic building within the historic district.

The district is seeking veteran memorabilia - such as pictures and artifacts - to display in a glass case in the building. If veterans and their families wish to be part of the display but choose not to part with their mementos, they may submit photos of the mementos. Photos can be sent to msd.communications@medford.k12.or.us. Memorabilia and/or photos can be brought to the Medford School District Administration Building at 680 Biddle Ave. Medford.

Red Ribbon Recap: Bulldogs Say No to Drugs
Every year, our schools take part in Red Ribbon Week, a week dedicated to educating our students about the dangers of drug use.
The Medford School District would like to remind families that there is still a risk of Fentanyl overdose in school-aged children. Students should be educated on Fentanyl and the associated risks. For resources on how to talk with your child about these risks, click here.
McLoughlin Middle School went above and beyond last week by sharing messaging with their students each day of the week on their Morning News Show. Some of the speakers included School Counselor Andrea Brock, SRO Mike Jackson, and Mr. Drew. Take a look at what the Bulldog team put together here (the message on Red Ribbon week starts at 1:45).
https://youtu.be/IQtfyHOHb1k?feature=shared&t=98
Leadership Awards
In the Medford School District, we celebrate ABLE Leaders. ABLE stands for Act with Courageous Leadership; Build Collaborative Relationships; Live Disciplined Character; and Ensure Quality Student Learning.
Karyn McAllister, Innovation Academy
Karyn McAllister was nominated for Acting With Courageous Leadership. She has supported both Central Medford High School and Innovation Academy, holding students at the center of her work and ensuring the IA team does the same. She is kind, clear, and passionate about serving our students and knowing them by name, strength, and need and ALWAYS doing something about it.
Morgan Barry, 6th Grade Math at Hedrick Middle School
Morgan Barry received the ABLE Leader Award for Acting with Courageous Leadership. She was the team lead for the 6th-grade academy and led the team with excellence! The person who nominated her said, "Her leadership style is amazing she is highly organized, relational, and worked hard to ensure that things ran smoothly for Team 60. She is a ROCKSTAR!!"
Alexis Geil, 4th grade Wilson Elementary
Alexis was nominated for Acting with Courageous Leadership. The courageous curiosity Alexis demonstrates is something that makes Wilson better as a school community and allows for all to continue reaching for a positive tomorrow. The person who nominated her said, "Alexis reminds us all, regularly, even when we have that one student that may be tough, we have 21 other success stories for the day and get an opportunity to start anew in the morning with all of our students."
Nominate a Teacher or Staff Member Today
Do you know a teacher or staff who is amazing?! Celebrate them for their leadership. Take a look at our MSD Leadership Definition and nominate a staff member today. Winners are celebrated at a staff meeting in front of their peers.
Medford School District Communications
Medford is using Smore to create beautiful newsletters