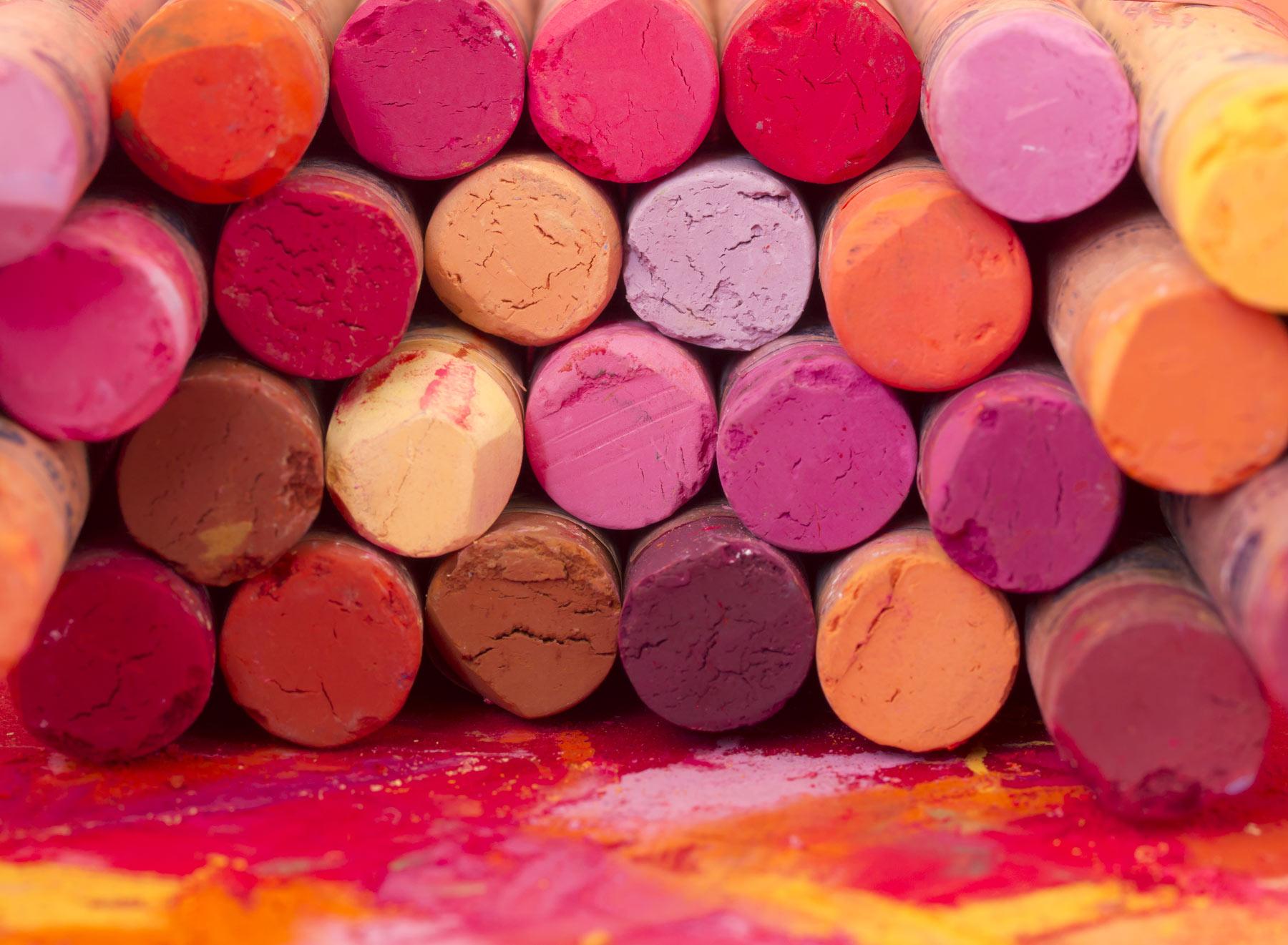 Skills Up To Date
18-28th September 2022
An international youth exchange on soft skills improvement
Dear participants and partners, through this info-pack we are sharing with you the necessary information needed for the successful cooperation and implementation of the "Skills Up To Date" youth exchange. We are addressing both logistical aspects as well as what we wish to achieve through our cooperation.

Summary
Type of the activity: Erasmus+ KA105 - Youth exchange with Programme Countries

Venue: Cernat, Covasna county, Romania

Dates: The participants must arrive in Bucharest on the 18th September or 1-2 days before, and leave from the project venue on the 28th September or 1-2 days after. However, we will cover the food and accommodation cost only from the 18th in the evening until the 28th in the morning.
Working methods used: Non-formal education such as getting to know each other, team building, teamwork, personal and professional development sessions, field trip, role-playing, nature trip
Language used: English; (intermediary is expected)
Countries involved: Bulgaria, Croatia, Greece, Italy, Romania, Serbia and Spain
More about the youth exchange
The purpose of "Skills Up To Date" youth exchange is to create a secure environment in which participants will be able to use elements of non-formal education for their personal and professional development so that to increase their chances of integration into the labor market, as well as to perform better in school/university. That means that you, as a participant, will have the opportunity to develop your professional competences and soft skills in a special context, which is opposed to the academic/main stream school format and we can assure you that the learning process will be fun and nobody is getting bored in our project :) That doesn't mean that we disregard school, not at all. We just offer a complementary way to help your better yourself.

How will we do this?
We will first make sure that you all get to know each other enough so you will afterward work in teams at your full potential. We will also get deeper into the topic of our project by analyzing the facts and realities from the communities you live in and that means that you will have to do a little homework on this. Don't worry, this is not something like the regular homework we know from school, and you will do it in national teams. More on this will follow at a later time.
Then you will also get the chance to work things out in a more artistic way, as there will be times when you'll have to act, sing or dance. No worries, nobody is forced to do anything that they don't feel comfortable with. However, it is you who will have to run the activities so all this lies in your creativity, initiative, energy, team spirit attitude and willingness to improve yourselves in a friendly environment.
Eventually, you will get to meet with local high school students for 1-2 hours, and they will learn from the workshops that you, together with your teams, will prepare for them. They are eager to meet people from other countries, so this will be a nice moment for everybody.
By taking part in this project, the participants will:

- deepen their understanding of unemployment, causes&effects, European and national context; come up with creative solutions to the problems raised; find out more on European backed-programs which support young people through financial help such as scholarships, study loans and opportunities to learn abroad, trainee-ships, volunteering opportunities and the like
- develop professionally by acquiring competences in non-formal education, intercultural exchange, international knowledge, social-civic competences
- improve foreign language communication
- increase their working satisfaction
- gain experience in international work
- improve their self-reflection, concentration power, self-control, creative, critical and artistic thinking, communication, persuasion, negotiation skills, cope with a job interview, sharp thinking, leadership competencies and so on
- develop their professional network by working on future partnerships
- develop themselves personally, by learning about other cultures, overcome their fear of speaking in public, become better team workers, break stereotypes of various kinds etc.
THE ORGANIZER
"Aspire Rise Connect Inspire" is a Romanian youth association established in April 2019 in order to provide access to alternative education for young people both locally and internationally, so they can develop themselves from a social, cultural and civic point of view. We have been involved with E+ both as a sending and hosting organization and are focused on international cooperation in the field of youth and sport, either under E+ framework or other national/international funding schemes.
PARTICIPANTS
5 people per country!

Each partner country will send 4 participants aged 18-26 plus 1 group leader (18+).
We are seeking volunteers, high school students, students, but most of all we want to give the chance of participation to those youngsters who are not in employment, education or training (NEET). This is a very important mission of our project, which is helping these people to increase their competencies in order for them to do well in school or ease their job finding process. Therefore, we expect our partners to commit to this mission and send at least two NEET/people with fewer opportunities (socially, economically, geographically speaking) per national group.
FINANCIAL ASPECTS
Accommodation and food: 100% covered by Erasmus + Program

Travel costs are budgeted according to Erasmus + conditions (using the EU distance calculator)
http://ec.europa.eu/programmes/erasmus-plus/resources/distance-calculator_en. The following amounts are per participant.
Bulgaria: 180 euros
Croatia: 275 euros
Greece: 275 euros
Italy: 275 euros
Serbia: 180 euros
Spain: 360 euros
Important!
No tickets are allowed to be bought before confirming the itinerary with the organizers.
The participants will be accommodated in a guest house that has a farm and thus most of the food ingredients comes from that unit.

Wi-Fi connection will be available across the venue of the project. Or you may use the mobile data if you get a fair roaming plan with your mobile telephony provider.
There will be a restaurant that will provide the 3 meals per day, with traditional food recipes and it will be possible to have vegetarian meals too.
Sockets (plugins)
At the following link you can see what type of socket (plug in) is being used in Romania:
https://www.power-plugs-sockets.com/romania/

The participants will be accommodated in rooms/apartments with 2 and 3 or 4 beds, and which will be shared in an international mix. There are also full bathrooms in every room/apartment.
It will be possible to make some short trips around the village, to a museum, an old Reformed Church, do some hiking too.
TRAVEL TIPS AND MEETING INFO
Before booking the tickets the participants must check the itinerary with us, and in case they will find more affordable tickets on a specific day we may decide if we are to make an exception to the 2-day rule, as our National Agency is strict with this aspect.

Travel documents and insurance:
Make sure you have a valid (not expired) ID card or a valid passport. However, UE citizens can enter Romania with their ID cards only. Also, make sure to have your European Health Card or private health insurance for the time span of your stay in Romania. It is mandatory that the participants get insured for the travel to Romania. The insurance cost is around 8-15 EUR per person for 11 days (18-28th), with most of the well-known insuring companies.

Tips:
Pack in your hand luggage some "back-up" clothes and underwear in case your suitcase gets lost in the airport. This is not something that usually happens at Henri Coanda International Airport (the one you need to get to), but rather something that we have learned about from other similar projects both nationally and internationally :)

Do use the cheapest possible means of transportation - second class/economy, no taxi. If you will use train and/or the bus as well, please use the second/economy class. This is very important, otherwise, your travel cost will not be reimbursable.
Keep all your boarding passes and traveling tickets, otherwise we will not be able to make any reimbursement in their absence!
Only public transportation will be reimbursed (for instance taxi is at your own expense).
When you arrive at Henri Coanda International Airport (also known as Otopeni Airport):
If you arrive by plane and want to visit Bucharest, you should take:
- the train: highly recommended as it travels faster than the bus and takes you straight to the "Gara de Nord" central station in Bucharest, where the pick up spot will be too, on the 18th.
- the 783 airport public bus that will take you directly to Piata Unirii station- the last stop, in the center of Bucharest. Here you can see more info about trip schedule and stops: TO PIATA UNIRII (city center) and TO HENRI COANDA INTERNATIONAL AIRPORT

- the 780 airport public bus which will take you to the main train station in Bucharest (like the train), which is Gara de Nord. It is the second to last bus stop, so don't forget to get off there. Here you can see more info about trip schedule and stops: To GARA DE NORD and TO HENRI COANDA INTERNATIONAL AIRPORT.
You can purchase tickets from the kiosk near the bus/train stop, which is on the right-hand side (for the bus) or straight ahead and up (for the train) as you come out of the airport.
The name of the public bus company is STB, while the rail company is called CFR. However, the railroad is operated by private train companies too, so you may also take that. The tickets are about 0.7-1 eur/one way for any of the options.
If you will decide to travel to Bucharest by train or bus, on the 18th you should arrive at main (bus/train) station, "Gara de Nord", and you will be picked up by our volunteers.
Pick-up location and hours:
The departure to the project venue, from Bucharest, will be from the main train station in Bucharest, Gara de Nord, near McDonald's, and from there we will arrange a bus for the participants. The bus trip to the project venue will start at 16:15 on the 18th of September, while the return will be in the early morning of 28th. It's important that the participants have the return flight as late as possible on the 28th, as the bus trip to Bucharest could take about way more than 3.5 hours it's busy traffic. That means that the proper time for the return flight will be after 16:00.
If you come earlier/leave later and would like to visit Bucharest, there are quite many cheap hostels around the Old Town or nearby. The price range should be 8 to 15 euros, which is also the price range for a proper meal at an average restaurant in the area.
Important!
Romania is not part of the Euro Zone and our currency is the Leu (RON). You can exchange money in exchange offices, banks and kiosks.

You can buy a train/bus ticket to the city center with credit or debit card from the Henri Coandă International Airport. In Bucharest you can use your credit and debit cards (VISA, Maestro, MasterCard etc.) almost everywhere.
REIMBURSEMENT
For the reimbursement you will have to provide us with the following documents/tickets:
- An invoice for the tickets (you get it once you have purchased the ticket)
- Flight ticket/electronic ticket (with the name of the passenger and flight details)

- Confirmation of reservation (if it's separate from the electronic ticket)

- All boarding passes (do screenshots if they are online, to make sure they are saved on your smart device)
- A bank document showing that the money was paid (receipt, bank statement/confirmation etc.)

- Non-online purchases: a receipt (showing that you have paid the money) – for example for train and bus tickets
Please, make sure that you have all these documents when you come to Romania. The return boarding passes might be sent by regular post after the project, if they are printed. Or you can also check in on the last day of the project and we will print them out for you.
Please DO NOT lose your boarding passes, train tickets and/or bus tickets. We will not be able to make the reimbursement anymore if you lose them.
We encourage you to find flights which allow online check-in and also we recommend you to use the mobile check-in (when possible), as this way you can save a copy of your boarding passes easily and thus you can even make a print screen of the document and store it in a safe folder on your phone/cloud etc.
Reimbursement will be done by bank transfer in the account of your sending organization, according to the rules of Erasmus+ and our National Agency.
The ticket cost (about 15 euros per person) for the bus that will take you from Bucharest to the project venue will be deducted from the travel money amount that will be reimbursed to you in the end. So please keep this in mind when planning your international trip.
What to bring along
Make sure to bring comfortable and light clothes. Do pack in a hoodie too, in case of chilly evenings. The average temperature in Cernat, in September, is usually 23-27 degrees Celsius during the daytime and 14-22 degrees Celsius at night.
For bathrooms, there will be towels available, but you may bring your personal ones for extra care. Also, don't forget the bring slippers for the shower etc.
Laptops

We encourage you to bring laptops as we will need several ones to work on the final outcome of the project. We will bring ours, of course, but those might not be enough.
Eventually, don't leave at home your good mood :)
What to prepare?
The participants are expected to make a little bit of research, prior to their arrival, on their local community and to look into the unemployment facts (causes/effects, context) that are specific to their countries. These will be delivered by the participants in a presentation, by the national group at the beginning of the activities.
For this you may use 1-2 news/research articles or national reports form your country about unemployment rates and solutions to the problem. Please make a short summary of the article also in English. We will be using this information in debates on how is your country affected by the issue. However, we will let you know more on this later on.
Presentation of your organization:
Please be prepared to present your organization during the meeting.
Bring some informational materials about your organization and other things which will help you to present your organization.
Please bring something typical from your place in order to present to the other participants during the events of cultural nights. Food, drinks, traditional clothes, music, any interesting thing to show, tell us of some curiosity about your traditions or social behaviors, teach us some dance, play a traditional game, everything but power point presentation and touristic videos, such as those from YouTube! So we encourage you not to use YouTube videos except for quizez or funny short clips. We want you to express your creativity as much as possible :)

COVID19
In regard to COVID19, there isn't any budget foreseen for the test-taking. However, to date Romania, as many countries in the UE, have given up test and vaccine checks at the border. We will keep you updated on the situation development regarding COVID, so you will know the latest news/changes before you come to Romania.
How to apply for this opportunity?
Please get in contact with your sending organization or, if you don't know it, please send an email to dragan.raul@gmail.com and we will put you in contact with them.
ARCI Aspire
ARCI is using Smore to create beautiful newsletters