Welcome to AP Biology
All you need to know in one place!
Edmodo Virtual Class: Group Code: y882a3
Welcome!
AP Biologists and interested parents, please join:
Edmodo (class website with all handouts, PowerPoints, quizzes..)
Group Code: y882a3 @
www.edmodo.com
Remind (text service for any updates or reminders): To receive messages via text, text @47272 to 81010
Course Description & Expectations
Course Description: Advanced Placement Biology is a college-level introduction to the Biological Sciences. During the year we focus on the core principles that govern life. AP Biology is a survey of the many fields of study that comprise life, living organisms, biological systems and natural phenomenon.
There are four sections to the course:
BIG IDEA 1:
The process of evolution drives the diversity and unity of life.
BIG IDEA 2:
Biological systems utilize energy and molecular building blocks to grow, to reproduce, and to maintain homeostasis.
BIG IDEA 3:
Living systems store, retrieve, transmit, and respond to information essential to life processes.
BIG IDEA 4:
Biological systems interact, and these interactions possess complex properties.
Advanced Placement Exam: In order to receive college credit for the course the student must sign up for and take the AP Biology test at the end of the year. Most colleges and universities will accept a sufficient score on the test (typically a 3-5) for credit at that college or university. Please see: www.collegeboard.org for more about the AP test, and practice exams.
Course workload: This is a college-level course, students should expect a workload equal to what would be encountered in college. Some subjects require more time at home than others (for example: typically ecology is not as labor intensive as cellular respiration). Please estimate at least an hour of homework a night on a typical week. Some weeks you will have more, and others less.
In class:
Notebook (for notes)- I am a fan of 3 ring binders

A pen or pencil

A pack of colored pencils or non-permanent markers

A lab notebook (for collecting data). It must be a "classic" marble notebook. Nothing else is permitted because I dislike having to store a dozen differently sized and shaped notebooks.
AP Exam: I strongly encourage you to take the AP Exam! It is given in May and I will help you sign up. In addition, I suggest you purchase an AP Exam Review Book.
Rules:
Be kind

Be respectful

Work hard
Labs and Projects: You are required to complete every lab that we conduct. They are not cook book type labs/projects. Each one requires depth of thought, perseverance and individual determination. It is my hope that these investigations will help students to think like an independent scientist using self directed investigations. This is a big change from other science courses.
Late Work Policy: I really dislike grading late work. If you have a busy week and this is unavoidable, please see me. I will accept late work, but with a penalty.
Makeup work: If you are absent, it is your responsibility to makeup all assignments
Grade Calculations: Please check infinite campus for current grades. I am never later than a day or two in updating my grade book. Your grade is calculated as follows:
Homework 20%
Class work 20%
Labs/Projects 20%
Tests/Quizzes 20%
Final 20%


Extra credit will be offered during the year.
Academic Honesty: The colleges I attended expel students for cheating. AP students need to work with integrity and honesty at all times. Copying any written material is cheating. It is ridiculously easy for me to type into Google a student's work and see if it matches someone else's work. Please turn in YOUR thoughts. If you use someone else's, attribute them in quotes and source them. If a student is caught cheating, I will refer him or her to the appropriate administrator and the student will receive a 0 on the assignment.
On-line Behavior: All interaction in the on-line environment must be conducted within the guidelines of the district's Acceptable Use Policy, which you have signed prior to this year. Remember to be kind, appropriate, professional and honest.

Videos:
If we have time, we will watch a few small 20 min. lectures from The Howard Hughes Medical Institute including, but not limited to: biodiversity, RNA, Viral Outbreak, Making of The Fittest, Evolution and Genes.
Lords of Nature: Life In a Land of Great Predators from Green Fire Productions- A tour of Yellowstone and the causes of desertification.
Field Trips
We are going to the Grand Canyon during Second Semester. The trip will cost approximately $150. I am hoping to go around the last week in February. We will spend one night and hike into the canyon.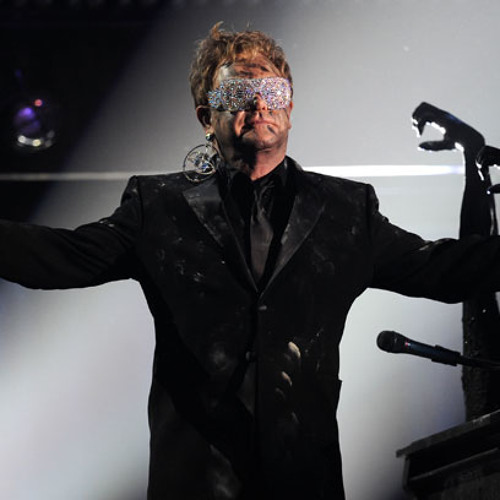 Elton John Live
Elton John Concert by Elton John Live