DVCEE Update: Newsletter #1
Equity. Excellence. Education
Happy Holidays From Dr. Bob Jarvis and Jennifer MacMillan
Season's Greetings and Wishing You A Healthy and Prosperous New Year! As always,we so much value you and your engagement with DVCEE and your ongoing commitment to the challenging work of creating more equitable opportunities and outcomes for the increasing diverse students you serve! We look forward to continuing to learn with you and supporting your district's improvement efforts in any way we can in 2016!
DVCEE Holds 9th and 10th Annual Student Leadership Institutes!
Take a look at this article by University of Pennsylvania GSE staffer Jeff Frantz for an inside view of the event, and the students and teachers who spent two joyful days learning, laughing and getting ready to lead!
Modeling the Use of Social Media For Professional Learning
This past year, DVCEE has been using Twitter(
@pennedequity
and
#pennedequity
), Slideshare, Google Docs, Remind, YouTube and Soundcloud to communicate and curate key takeaways coming out of monthly workshops sessions. For a review of these social media tools, please click
here.
Check Out Our Newly Branded Podcast Series: Get Schooled
These are just a sampling of the podcasts that we've created for Get Schooled- The Penn Ed Equity Podcast. If you of your colleagues weren't able to attend the workshop these brief (approx. 10 minutes or less) podcasts will act as a jumping off point for the content we explored. You can also use these podcasts as conversation starters at your next faculty meeting and share them with your friends and colleagues. Stay tuned for more podcasts coming soon!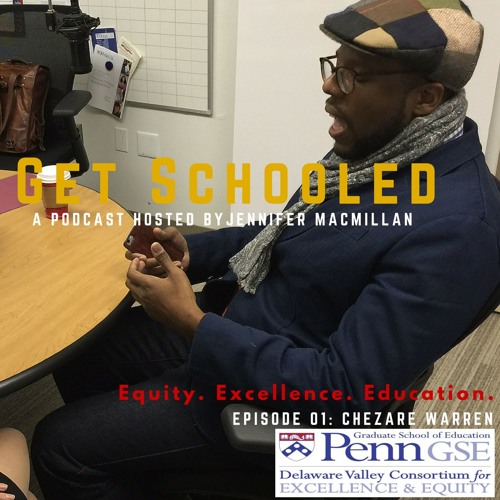 Penn's MC Innovations Lab
Get Schooled w/ Dr. Chezare Warren, Ep. 01 by Penn's MC Innovations Lab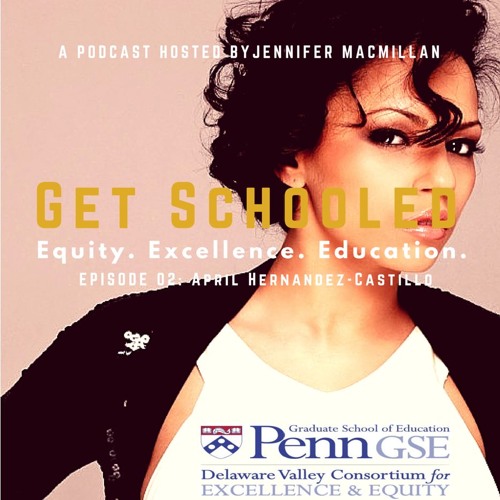 Penn's MC Innovations Lab
Get Schooled - A #PennEdEquity Production by Penn's MC Innovations Lab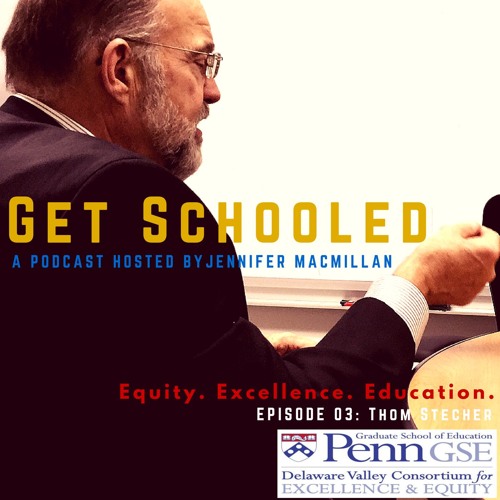 Penn's MC Innovations Lab
Get Schooled w/ Tom Stecher, Ep. 03 by Penn's MC Innovations Lab
Delaware Valley Consortium for Excellence in Equity
The DVCEE is a collaborative association of 30 educational institutions located throughout PA southern NJ & northern DE.
Penn Center for Educational Leadership Welcomes New Administrative Coordinator
Dr. Bob Jarvis is pleased to welcome aboard his new Administrative Coordinator- Jennifer MacMillan. Jennifer brings her experience in teaching, higher education administration, and non-profit leadership to the Penn Center for Educational Leadership. Jennifer is also a professional theater artist with a wealth of knowledge in, and experience with, acting, directing, writing and storytelling, company management and improvisation. In her free time she enjoys spending time with children and animals, cooking, writing, and practicing yoga. Feel free to reach out to Jennifer at
macmill@upenn.edu
or 215.746.3213 to share your ideas and concerns, ask questions- or just to say hello!
Register Now For the Next DVCEE Workshop
Please have your district representative email Jennifer MacMillan at
macmill@upenn.edu
to register you for this professional development workshop.
Tell Us What You Think!
Thank you so much for reading our DVCEE Winter Update Newsletter. We need your feedback! What would you like to see included in our newsletters that isn't here currently? Do you have suggestions on how we might improve this experience for you and your colleagues? We want to hear from you- send your ideas, suggestions, praise (hey everyone needs positive feedback from time to time!) to Jennifer MacMillan at
macmill@upenn.edu