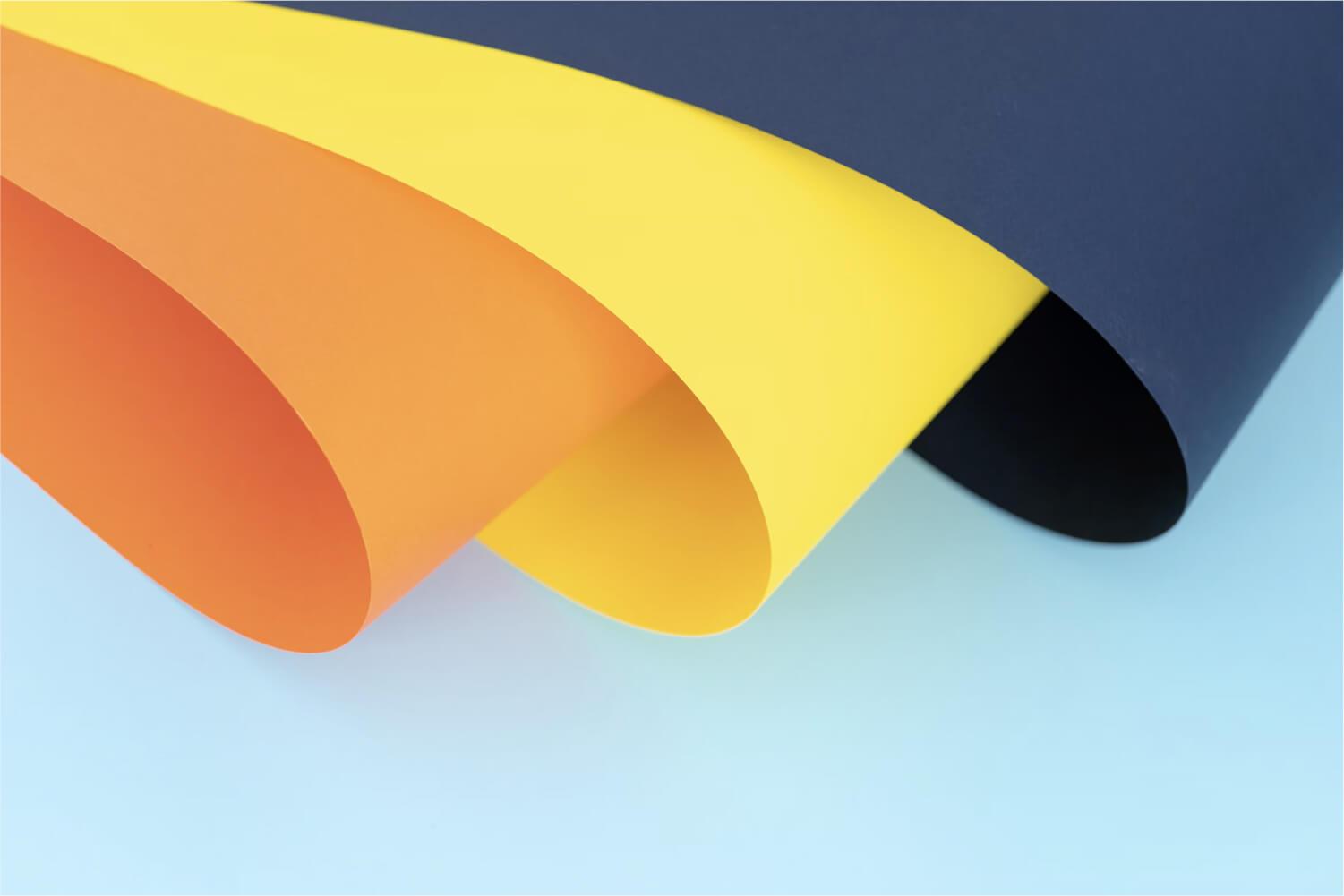 Spotlight
on Essay Contest Winners
RESPECT LIFE ESSAY CONTEST
Below are some of the winners of the Respect Life Essay Contest from Holy Angels School.

Grade 5
Writing Prompt: Read the story of Our Lady Guadalupe- Use the Mother of America Handout provided. Write a letter as if you are San Juan Diego explaining to people what your encounter with Our Lady of Guadalupe was like and what Our Lady has taught you about the sacredness of life.
JENNA SHQAIR - First Place, San Mateo County
Dear Friends and Family of Mexico,
I am Juan Diego, and I'm writing this letter to tell you of the miracles that I have seen. You may ask yourself who am I to witness a miracle or anything similar to a miracle. This is the same question I have asked myself so many times. I am just a poor man who lost my beloved wife. Why would God show me a miracle? Do I deserve a miracle? You can imagine the surprise or shock of walking at Tepeyac Hill and having The Blessed Mother appear before me! Was I dreaming? Was I dead and in Heaven? The appearance of the Blessed Mother before my very eyes has forever changed me and my life.
The Blessed Mother appeared to me like an angel oating on a cloud. A cloud that came from heaven and from God. She was surrounded by a golden light, but not a light we see on this earth. Her light was from God and showed that she was divine, just like her Son Jesus. She was a true angel because of her wings and this meant she was also the Mother of God. The Mother of God appeared before me! God was showing me something not of this world. God was telling me something about life and love. God was telling me that even a poor widower deserves the love of God. He sent the Blessed Mother, the mother of his only son to me. This showed me that my life here on earth is not my only life. That my beloved wife is no longer on earth, but in heaven with God and Jesus Christ. This showed me that while I'm sad and lonely that God is still here for me and for my wife. Life on earth is only the beginning of God's love. There is so much more.
The Blessed Mother had loosely hanging hair parted in the middle, and a cross on her dress. Her cross symbolizes the sacrice her Son Jesus Christ made for us. Her clothes show she is both from earth and from heaven. Her hands are put together in prayer. This shows she is not God, but praying to someone greater than herself. The Blessed Mother appearing before me, made me understand the purpose of life. Life is sacred and precious, but our true life is with God and Jesus Christ. That while we are on earth God and His Son will love and guide me, but in the end our place is in Heaven.
Sincerely,
Juan Diego
BAYLEIGH RODRIGUEZ - Honorable Mention
On December 9th,1531, I was on my way to Holy Mass and catechism class when I was greeted by Our Lady of Guadalupe. She told me that she wanted a shrine to be built to show her love, compassion, and protection. So, I went to the Bishop but he didn't believe my story. I returned to the Blessed Virgin telling her that the Bishop didn't believe my story. She told me to go back to the Bishop and repeat her wish. The Bishop still didn't believe me so I asked for a sign. The Blessed Virgin agreed and she would give a sign the next morning.

The next morning, I found out that my uncle, Juan Bernadino, had gotten really sick and I couldn't meet with the Lady.
On December 12th, two days later, I went to the church to bring a priest to my sick uncle. The Lady appeared to me while I was going to the church and I told her why I couldn't show up for our appointment the day before. She told me that she would heal my uncle. I asked for the sign to give to the Bishop. The Lady said that I would find many flowers on the hill that we met. I found an amazing garden of flowers and I cut some just as the Lady told me to. I brought the flowers to the Lady. She rearranged the flowers and told me to bring them to the Bishop. This was a sign to convince the Bishop to build the shrine. When I reached the Bishop, I opened my tilma and the flowers went on the floor. But on the coarse fabric of my mantle, there it was. A portrait of the Blessed Virgin. The Lady also appeared to my uncle to heal him from his sickness. Our Lady taught me that we should take care of others because life is sacred.
Grade 8
Writing prompt: Read the story of Our Lady Guadalupe- Use the Mother of America Handout provided. Write a letter as if you are San Juan Diego explaining to people what your encounter with Our Lady of Guadalupe was like and what Our Lady has taught you about the sacredness of life. Write a letter (3-4 paragraphs essay)
JENNA BULANADI - Honorable Mention
Dear Believers of Christ,
I have had my first encounter with the Blessed Virgin Mary in the dawn of December 9. It has been a great pleasure to witness this apparition. I have been blessed to inform you that the Mother of God has approached me to build a church. I have endured several obstacles in order to get approval and satisfy the wishes of the ever Virgin Mary. Through her many apparitions, I have learned such valuable lessons. One being the sacredness of life. I want to share with you my experience with the Blessed Mother and what she has taught me throughout my time with her.
When I was first approached by Mary on Tepeyac Hill, I had been amazed by her heavenly presence that filled me up with pure happiness. She radiated love, kindness, and youthfulness. Her beauty was splendid as she shined with a glorious light. I was in shock when I heard her speaking my native language at the time. I am extremely grateful to be chosen by her and deliver the message. As part of proof for the Bishop, the Blessed Virgin Mary granted me a miracle. With blooming flowers laid on my cloak, a portrait of Mary had revealed itself when the flowers had fallen to the ground. My uncle had also been healed and it was a wondrous day.
From my experience, I have learned that all the life on this planet has meaning and value no matter their appearance or situation. Out of all the people the Blessed Mother could've chosen, she chose me. I don't have power or wealth, but I have a role in life that makes me special and important. Like me, all of you followers have a mission to do. It doesn't have to be grand, but simply making a difference in someone's life is a great accomplishment. Everyone brought into this world is sacred since they came from God. All creation has a purpose for their existence. From plants providing food and oxygen, water providing water and cleansing, and humans working together to take care of and improve the Earth, we all serve an important purpose. Because of that, we should recognize the value of all life and treat everything and everyone with respect. Whatever you are doing to others, you are doing directly to God. So, be kind, share a smile, and make God and the Blessed Mother proud of your performance towards others.
Sincerely from,
Confirmation Student
JULIAN RODRIGUEZ - Honorable Mention
Dear People of the Faith,
To anyone who will listen, the bishop, the members of the Church, I have seen theBlessedVirginMary. SherequestedIbuildashrineinherhonoronTepeyacHillso that she may show us her love and God's love. She had asked me of this on December 9, 1531, while I was on my way to mass. I heard heavenly music and stopped, only to be greeted by a voice telling me to come to the top of the hill. I saw her, the Virgin Mary, standing there in her heavenly essence. Though I was skeptical, I was filled with love and compassion. I listened to what she had to tell me, which was in my native language. This was her first apparition to me, and there would be many more to come.
The next few apparitions of the Blessed Virgin Mary were all about her instructing me to convince the Bishop in approval for the shrine. He had asked me for a sign, in which I told her about, and she granted me a sign the following day. My uncle, however, had become sick overnight, and I was forced to stay with him until he was better. I tried to avoid Mary because of this, but she stopped me once again and I explained everything to her. She then said that my uncle would be cured, even though he was already dying. I had asked for the sign and she said to go back up to Tepeyac Hill and gather the flowers that had bloomed there. Though I wasn't confident because it was nearly impossible for flowers to bloom there, I did as she asked.
I was filled with amazement and wonder as I approached the summit to see a fruitful garden of blooming flowers. I brought them to the Bishop, along with a wonderful image of Our Lady, and I was granted permission to build a shrine to Our Lady of Guadalupe. Our Lady has shown me that we are all her sons and daughters, all her children, and we are all made in God's likeness. There is not one of us she does not love, not one of us she does not care for and protect under her wing, and not one of us that she does not stand by. All life is holy because of this, all life is Sacred because our mother is the Mother of God. She taught me that life should be respected at any age, young or old, position of power or plebeian, because in her eyes, we are all treated the same and we are all her children. So I am telling you this to show you how holy life is and how loved all life is by Mary.
Love,
8th grade student
GRADE 8 YMI ESSAY CONTEST WINNERS
Writing prompt: What can you do to start and energize your Church's Youth program? Provide several specific examples to explain your plan.
MICHAEL OPALENIK - Second Place
What can I do to start and energize my Church's Youth Program?
A youth program is an integral part of every parish community. Young people need guidance and support from adults to continue their long journey of faith and walk with Jesus. It is important to develop and nurture the desire of young people to serve others through their parish church. Helping youth in their spiritual growth will have a strong effect in their relationship with God and with others. It will lead them to participate in a larger community of the church like the annual celebration of World Youth Day.
To start and energize my church's youth program, I will dedicate time and effort to be an active member of our youth ministry. I will share my ideas and make suggestions to make our ministry a safe, caring and wholesome environment. We will make it a place of opportunities to help young people connect with God, with their parish community and with their peers. It will also be a special place for young people who share the same values and interests, a place that will prepare them for life's challenges, and develop their heart to serve others. It will be a ministry that will make them inspired and energized through bible study, group discussions, retreats, music and fund-raising events. There will also be different activities like games, crafts, and sports that will involve fun and friendship.
I believe that an evening of bible study and group discussions once a week is important because it will allow us to see the love of God expressed in the scriptures and in the many writings of the apostles. It will also open our eyes to see the gift of God in Jesus. Group discussion will help us learn from each other. It will also help us build our confidence because everyone will be encouraged to talk and there is no right or wrong answer. It will allow us to trust and to be open with each other and share from our heart. A once-a-year retreat will also be an essential part of our ministry to have a special time with God. This will also give us the opportunity to examine ourselves and make peace with everything that is pulling us down.
Lastly, every ministry needs funds to carry out their goals. Our goal is to be a part of a larger community and attend national and international events like the annual World Youth Day. Fund-raising events like selling cookies and homemade crafts, selling raffle tickets with cash and donated prizes and hosting movie nights can help us fund our ministry. In addition, sports leagues are always popular with teens, so we will have weekends of games and sports to attract young people in our parish. Arts and crafts on weeknights will also be available for their younger siblings.
My hope is that every youth in our parish will accept our invitation, and they will be willing to commit themselves to Jesus. Having a Christian leadership experience will make a difference in every teen's life.
ISAISH ROMERO - Twelfth Place
What I would do I would bring more activities to what they're doing instead of basically just talking and sitting there doing nothing most of the time. I would probably bring up games. Related to religion but are also fun for kids my age that will be interested in it. Because I know for me it's hard to stay focused when all you do is talk and I kind of yeah I'm interested after a while if there's something that I don't find interesting. Maybe they can make groups of two and talk about things they like in life and their common interests with each other so you can make new friends and talk to them outside of the youth program.Because I know I would want to make friends if I was sitting there just talking to people I don't know. Because I am shy and it is hard to make friends if no one tries to introduce me to them because it's a lot for me just to get out of my comfort zone.
So if they thought of a way to bring people closer to each other, maybe in the beginning you start with two friends and if you find common interests with each other you can start talking even more. I feel like at our age we need to find a friend that will be there for us because not all the time well our friends we know everyday have our back like they do. Maybe you can exchange phone numbers with each other in case you need to ask for anything because you already know them so you might as well talk to them more often now. Because I want to get to know people better because I want to make more friends than I do now. Maybe we can have a trip like going to a trampoline park or maybe just going to a park at best because that's what a lot of kids just really want these days. I feel like I haven't gone to a park in so long because of covid and I just forgot how to just have fun.
I feel like today adults think that kids don't like to go outside or have fun but it's the things they limit us to do that they never let us go outside and have fun with. They tell us to stay inside and do all this work while we can't even be kids anymore and they prevent us from doing all of this and they wonder why we can't have fun like we used to. I know they do the best for us but I feel like they need to just let go of us because sometimes they just do a little too much for us when we don't need it at all. That is the thing that I can bring to the youth programs going on today.
Holy Angels School
Holy Angels School is using Smore to create beautiful newsletters