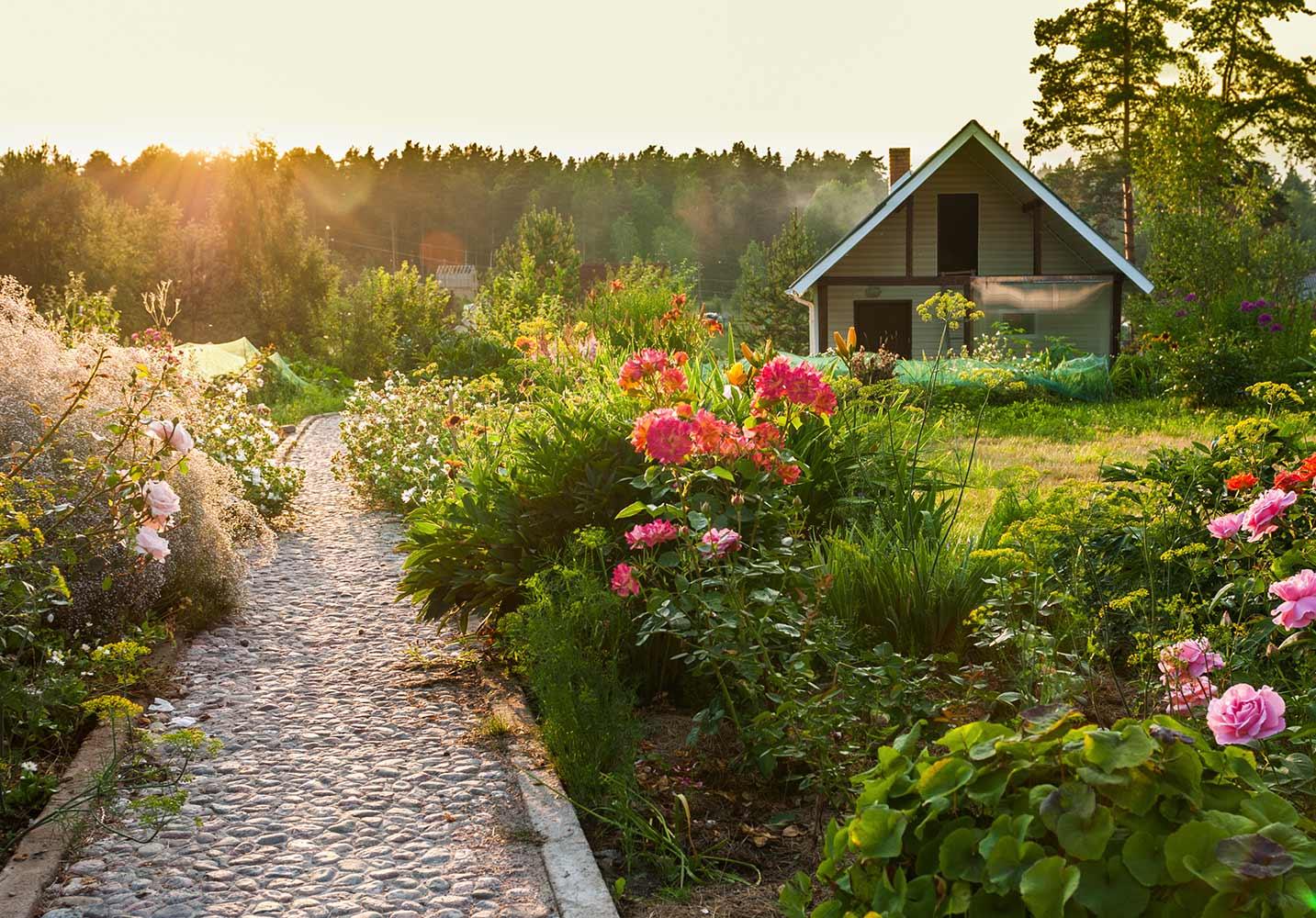 WJHS Highlights
05/27/2022
A Message from the Administrative Team
Hi WJHS Families,
It has been a heavy week here at WJHS with thoughts on the school shooting in Texas, where students and teachers lost their lives and left many behind to grieve. We are heartbroken. Please remind your children of the many resources and adults available to support them if they need to talk through what happened. You can find more information in the district message below about safety in our schools, and we are again including resources for you that were sent out by Dr. Cremascoli earlier this week.
In order to support you, we are sharing recommendations from the National Association of School Psychologists on how to best talk to children about violent acts.
The resource advises parents or caregivers to find out if their children know about the event and suggests the following:
Reassure children that they are safe, and we work together to make school a safe place.

Make time to talk. Keep your explanations calm and developmentally appropriate (see article for details).
Avoid graphic details and exposure to media when possible. It is best to share basic information in a straightforward and direct manner. Limit social media and television viewing.

Review safety protocols and remind children they have safe adults to turn to at home and at school.

Maintain a typical routine and be mindful of changes in behavior, appetite, and sleep patterns, which can indicate a child's level of anxiety or discomfort.
We hope that you enjoy a long weekend with the people you love, and remember those who have served this Memorial Day.
Sincerely,
Kate, Jeff, Eric
Updated 8th Grade Graduation Information
For the latest 8th Grade Graduation and end-of-the-year information, including updated graduation FAQs, click HERE.

Track 2022!
Congratulations to our track athletes that competed at the Conference Meet last Wednesday. For the boys 7th Grade Daniel Poylin took 1st in Shotput, 8th Grade Joesph Chase took 4th. In the Mile 7th Grade Boys Tim Vaughn took 5th followed by Dylan Hepner 7th. 8th Grade Mile Jordan Kreiner was 2nd and Aiden Khana was 9th. 8th Grade Hurdles Colin Noble placed 9th. Boys 7th 400 Meter Alex Strano placed 7th. Boys 100 Meter Andrew Yu took 9th. Finally in the Boys 200 Meter in 7th grade Luca Marini placed 9th. While in 8th grade Shiv Jamnadas placed 8th and Marcus Daniels placed 9th.

In 7th Grade Long Jump Katherine Swain took 6th. In the 7th Grade Mile Kayla Ritchie won the Conference, followed by Matilda Freeman placed 4th. For the 8th Grade girls Lily Richard-Bugel placed 2nd. 7th Grade Hurdles Olivia Musick won the conference. Girls 4X100 placed 3rd with Sophie Kile, Hannah Litchfield, Olivia Sick, and Lola Jensen making up the relay. The 8th Girls 4X100 relay also placed third with Gwen Brown, Avery Gable, Taylor Powell, and Gracie Bowie making up the relay team. 7th Grade Girls 400 Meter placed 9th. Girls 100 Meter Sophie Kile took 5th and Hannah Litchfield placed 6th. In 8th Grade Avery Gable placed 10th.

Tech Tidbit
Please mark your calendars. iPad Collection Day is coming up.
Friday, June 3rd for all 8th-graders (during Homeroom)

Wednesday, June 8th for all 7th-graders (during Homeroom)
7th-graders will be turning in their iPad with the case only. They should come to school ready to return their device during homeroom on June 8th.
8th-graders will return their iPad w/case, charging adapter, and cable. Students should come prepared to return their devices and accessories on June 3rd. Click here for information on how to prepare the device for return.
If you have any questions, email Support@wilmette39.org
SEEKING PTO PRESIDENT-ELECT & AFTER SCHOOL CLUBS CHAIRS
Our slate is filling up, however we still need to fill these crucial roles. Enjoy leading amazing teams—who all share the workload—and the feeling of being in-the-know, while serving our students, parents and teachers. If you'd like to find out more, please contact Peggy Prescott at president-elect@WJHSPTO.com.
GRADUATION YARD SIGNS STILL AVAILABLE
Complimentary graduation yard signs courtesy of the WJHS PTO are still available. Email giaschu@gmail.com if you haven't received one yet.

To celebrate the year, some parents of WJHS students have organized a 7th Grade Outing at America's Action Territory in Kenosha, WI on Sunday, June 5th from 10am 'til noon. An Evite was sent to WJHS 7th Grade parents, so check your email. If you did not receive the Evite and would like more information, please contact Lisa Lang (203) 232-6982 or Kirsten (Kiki) Vaughan (773) 939-2816. It is also posted to the WJHS Parents Facebook group.

IT'S TIME TO ORDER YOUR SCHOOL SUPPLIES FOR NEXT YEAR!
Ordering will run through June 3rd. Don't miss out! Order your 2022/2023 school supplies now by clicking HERE. All D39 schools (K-8) use EduKits for school supply kits, and all D39 school kits can be purchased in a single transaction by searching your other D39 school before checking out! Also, please note school supply kits are separate from the instructional materials fee paid during registration. Questions? Contact schoolsupplies@wjhspto.com.
8th GRADE GRADUATION PARTY!
Our PTO Graduation Committee volunteers are busy planning a wonderful afternoon to celebrate our 2022 Graduates.

Please volunteer to help make it a success. Thank you!
https://www.signupgenius.com/go/10C0F4FACAA23A2F5CE9-8thgrade
APPRECIATION CERTIFICATES AVAILABLE
Looking for an end of year gift to say thank you to a special teacher, staff or administrator? For your $39 donation, the staff member(s) of your choice will be honored with a personalized certificate sent via email and their name posted on our website's virtual Wall of Honor. All donations will benefit our schools by funding the Foundation's Gripp Grant program. Purchase your Appreciation Certificate here .
District Update
District 39 Message and Resources Regarding Robb Elementary
Earlier this week, we were deeply saddened by the news of the shooting at a Texas elementary school and the tremendous loss to the Uvalde community. We communicated that the safety of our students is our top priority and that our schools have a comprehensive safety plan in place that is reviewed and updated annually in partnership with the Wilmette Police Department.
As a part of this plan, please know that all exterior doors at all six of our schools are locked at all times and individuals can only enter our school buildings by being buzzed in through the main entrance. We also partner closely with the Wilmette Police Department (WPD) who provide ongoing support and guidance to us on safety and security measures, and are very fortunate to have Officer Valerie Davis as our Community Resource Officer. Officer Davis is a terrific liaison between D39 and WPD for any threats or suspicious activities in or around our schools and we are grateful for such a strong partnership with WPD.
We know that your child(ren) may have questions about this week's events and we are here to support you as you work through these difficult topics of discussion. Here are some recommendations from the National Association of School Psychologists on how to best talk to children about violent acts.
Lastly, we are grateful for the supportive Wilmette community in which we live. We want to remind you to please call 911 if you hear of an imminent threat or use Safe2Help Illinois to seek help if you see someone in need or something that doesn't feel right within the schools. Students at Highcrest Middle School may also report through the HAWKS reporting form and at Wilmette Junior High School through the WOLVES reporting form.
COVID-19 Metrics Review and SHIELD Testing Information
District 39 will maintain its current COVID mitigations through the end of this school year. Based on CDC metrics, the Cook County COVID community level was elevated to "high" earlier this week and we continue to see cases reported across our schools. Based on this review, it is prudent to maintain our current D39 Off Ramp mitigation measures for the final two weeks of the year. One convenient testing option for D39 families has been through our partnership with SHIELD Illinois. With the school year winding down, next week will be the last week that onsite SHIELD testing is available. Individuals may test on Tuesday (May 31) or Thursday (June 2) from 3:30-6:30 pm at Wilmette Junior High.
Board of Education Meeting
On Monday evening, the Board of Education held its regular monthly meeting. In addition to liaison reports and administrative updates, the Board heard a presentation from our District Strategic Advisory Team (DSAT) on the Key Performance Indicators (KPIs) that will be used to measure and monitor our progress toward accomplishment of our Strategic Plan goals. The Community Review Committee also presented their final report to the Board. This year's report is titled "Building Responsive Social-Emotional Learning through Strengthening Parent-Teacher Communication and Increasing Parent Understanding of and Engagement in Social-Emotional Learning (SEL) Instruction." Additionally, the Board heard a presentation on the District 39 Fiscal Year 2023 Draft Budget and approved lunch fees for the 2022-23 school year. Click here for access to the complete meeting agenda and materials.

Community News
LINK: http://www.wilmette39.org/news/community_events
Join the Saint Joseph and Saint Xavier Jubilee Jog on Monday May 30 with 8:00 am start at St. Joseph School. All ages are welcome! https://www.jubileejog5k.com/Race/IL/Wilmette/jubileejog5k

"Students Demand Action" and "Moms Demand Action."Join us in Winnetka for a 5K Walk/Run to honor lives lost due to gun violence June 5th at 9:30 am at Indian Hill Park, 131 Wilson Street, Winnetka. Wear Orange https://act.everytown.org/event/wear-orange-2022/44449/signup/?akid=.2120740.h30do_&zip
Wilmette Theatre welcomes WJHS students for a community building event. Flashback Fridays presents GOONIES on May 13 & 27 at 5:00 pm. Tickets & Information at https://www.wilmettetheatre.com.
School Supply Reuse Recycle Drive: Last year the National Charity League organized a school supply collection during the final week of school to divert hundreds of school supply items from going into the landfills. Please donate gently used/unused items to needy students and families. Students and teachers, please place all unused or gently-used school supplies into the bin located outside your school the week of June 9–12.
The Village of Wilmette's Sesquicentennial Celebration includes many fun activities and projects. Donations of $25 and up will receive recognition in the Commemorative 150th Edition of the Wilmette Communicator. See flyer for details or go to http://www.wilmette150.org
The 2022 Summer Debate Institute at Northwestern University's Evanston Campus will be held August 1-5 for all rising 6th-9th grade students. Enroll prior to June 8 using this form. Additional information on the website or contact Camp Director Camila Vincens.
New Trier Township offers a Food Pantry 10am - 4pm weekdays for families that live/work in the township. NT Township also offers Emergency Financial Assistance, Legal Aid Clinic, property tax assistance, social service referrals and other available resources. Go to www.newtriertownship.com for more information. The Township is also sponsoring a paper shredding event tomorrow, May 7th 8:30-11:30 am at Regina Dominican High School.
New Trier Dance Division hosts Summer Dance Camps for children age 4 through the 9th grade June 20-24.
Buddy Baseball Registration is open to special needs children 7 - 22 years old throughout New Trier Township at no cost. Buddy Players are paired with Buddy Volunteers and games last approximately 75 minutes. Register at www.wilmettebaseball.org
Northern Suburban Special Recreation Association (NSSRA) is hosting Campyardigan Summer Camp options for students ages 5-13 with disabilities. The Spring Guide lists summer recreation programs.

The Trevian Girls Softball Association is adding 8-10 year olds to their spring and summer teams. Contact Kelsey Farmer for more information.
Wilmette Food Pantry is open every Tuesday 10:00-11:00 am at Trinity United Methodist Church.
"Best Step Tutoring" offers free online tutoring for PreK-12 grades.
Loyola Academy offers Junior High Enrichment Summer Programs. For more information contact summerschool@loy.org or www.goramblers.org/summerschool
McKenzie Pack One is hosting an Information Night this Sunday, May 15 at 4:00 pm at St. Joseph School, 1740 Lake Ave. Come and build rockets!
All McKenzie students are welcome. Email wilmettepackone@gmail.com for more information.
Cub Scout Pack 8 is welcoming Harper and Highcrest students (K-5 graders) to join the pack. Contact cubmaster@packeight.com for more information.
BSA Troops 5G (girls) & 5B (boys) are looking for interested kids in grades 5-12 to join. Contact Laura.Myerholtz@gmail.com for more information.
Wilmette Junior High School
Kate Dominique
Kate is using Smore to create beautiful newsletters
Principal at Wilmette Junior High School; love being an educator and working with young people; value spending time with friends and family