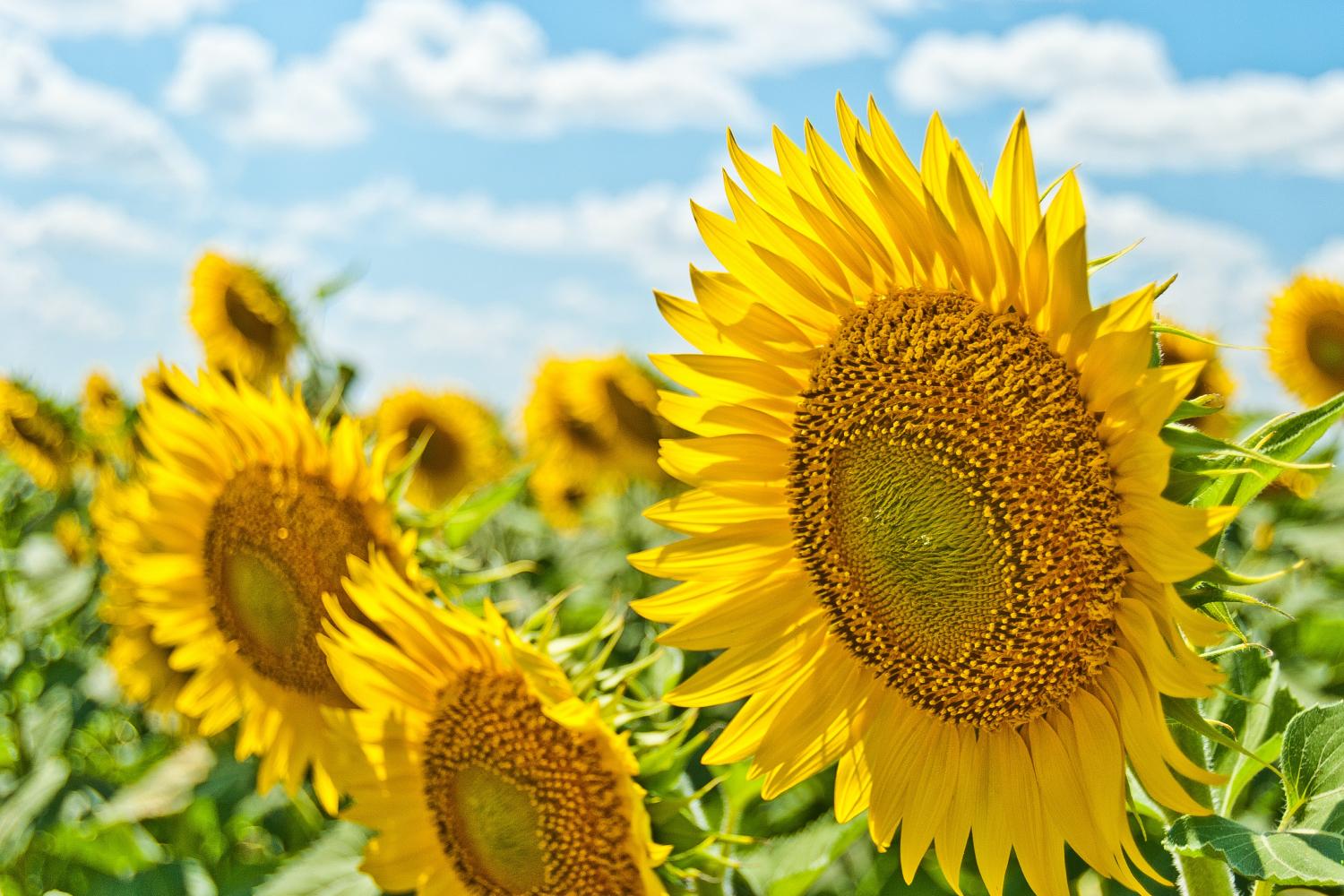 The Viking View for Families
Monday, August 22nd
A note from the Principal
Steele Lane Families,
Thank you for an amazing start to our school year. The students faces are lit up with excitement to see their friends and continue to be a part of our school community. Please review the information below this section. Here are a few reminders to help our school community out;
All entrance on the campus during drop off and pick up needs to go through the Green Gate.
There is no parking for families in our campus parking lots. If you need to exit your car park in the neighborhood and walk your student in or pick up through the Green Gate.
If your student is exhibiting any symptoms of COVID-19 keep them home. The timeline starts on the first day of symptoms, to return to school, test your student on the 6th morning. If negative your student may return to school with proof of a negative over the counter test. If you choose to not test or your student continues to test positive your student will need to stay home for the full 10 day period.
With much Gratitude,
Principal Williams
Look in your students backpack for the Winter Wonderland Fundraiser
Lunch Applications
A lunch application must be completed each year to help our schools qualify for federal funding that benefits all students. For the 2022-23 school year, all students will receive breakfast/snack and lunch for free regardless of qualifying conditions. The meal application can be done by answering two questions in your parent portal during your registration process. You may also complete the application online using this link. You only need to complete this process once for your family, regardless of whether your children are enrolled in different schools. We are also happy to help our families complete the application over the phone or in person. Please call our Main Office or come by for support.

Reminders and Expectations
We will continue to follow these school rules/expectations: We are SAFE, We are RESPECTFUL, We are RESPONSIBLE, and we are KIND.

Please talk with your student about what those 4 rules mean and consider talking about what this looks like now with the pandemic and COVID-19. Being SAFE is extremely important during this time.

If you feel your child must have a cell phone, it must remain in their backpack, TURNED OFF while at school and during Extended Care. Texting and videotaping are not permitted anytime during the school day. Failure to follow these guidelines will result in a behavior referral and or confiscation of the phone, resulting the guardian picking up the phone with the principal.

Please talk with your student about mask use when on campus. Masks are strongly recommended and encouraged but not required when inside & outside.

Please PRACTICE good hand hygiene even when at home. Washing hands and using hand sanitizer is something that we could do at all times even when in our own homes.

We recommend talking with students about the importance of following all safety protocols while on campus, especially during COVID-19. We want to keep our campus safe and COVID-free, so please ensure your students understand their role in this.

Using the same drinking water fountain is extremely difficult with COVID safety protocol. Please consider a reusable water bottle that your student can refill and have at school.

Start & practice a healthy bedtime routine at least 3-4 days before the first day of school. Students need 9-12 hours of sleep each night.

Start & practice a nightly routine before bed so that a student feels prepared for school each day.
Covid-19 Protocols
Before Coming to School
If your student has any of the symptoms listed below, please do not send them to school. The only way to keep our schools safe is to work together on not coming to school campus when you are not feeling well.
*fever (100.4 degrees F or higher) *cough *chills *sore throat
*shortness of breath/difficulty breathing *nausea/vomiting *feeling achy
*new or unusual headache in last 24 hours *diarrhea *new loss of taste/smell
*tingling or numbness
Reporting Absences with COVID-19 Symptoms
As always, call us if/when your student will be absent due to illness or other reasons. (707) 890-3945 or email our Health/Attendance Tech, Katrin Fullerton at kfullerton@srcs.k12.ca.us

Due to COVID, we must monitor absences that are due to illness more closely. All students who are experiencing COVID-19 symptoms (symptoms listed above) will be required to do the following before returning to campus;

receive a negative COVID test on or after day five of symptoms OR

get clearance from their Doctor stating that their symptoms are not COVID-19 related
Hand Hygiene
In combination with mask-wearing, hand hygiene is one of the best preventive measures that we can practice to stay healthy during the pandemic.

On campus, we will be washing hands multiple times a day inside and outside of the classroom. Therefore, a specific hand washing protocol is used which includes soap, water, and at least 20 seconds of washing.

On campus, we will also be using hand sanitizing gel when hand washing is not as feasible. This could be done many times per day to ensure that we are keeping our hands clean.

Please hesitate to send students to school with personalized hand sanitizer. We ask that you do not do this because hand sanitizer is a substance that should be used in grades KA-6 with adult supervision. We also use a specific hand sanitizer that is approved to prevent and kill germs, and so we ask that students and staff use the one we provide.
Student in Isolation
When a student is at school & is experiencing any of the listed COVID symptoms, we are required to isolate them. This is in an attempt to not spread any germs or viruses. Please review the COVID-19 symptoms at the top of this handout.

When a student is experiencing symptoms, they will be required to go home due to district COVID-19 guidelines. This means that families/guardians will be called. All families/guardians are expected to pick up their student within 30 min of receiving a call from the school due to a student not feeling well. Please plan for this.

Please Note; Other emergency contacts within our Student Information System (SIS), Aeries, may be called if p[rimrary contacts do not answer.

Please log into your parent portal within Aeries or come into our Main Office to update your emergency contact if needed.

All students who experience symptoms are required to do one of the following before returning to school. All documentation should be submitted to our Main office upon their return.

receive a negative COVID-19 test (rapid tests are available)

or get clearance from their Doctor
Communication - Parent Square
As we all learned very quickly during the pandemic, home and school communication is extremely important. Please be sure that you are connected and able to access our Steele Lane Elementary School Parent Square.

It is recommended that you download the Parent Square application on your smartphone. Please give us a call for help if you need it!
Drop Off in the Mornings
When dropping off your student in the morning please pull up to the curb and let your student out on the curb side. If you are walking to school please enter through the GREEN Gate that is on Steele Lane. The Green Gate will open at 7:45am, when there is supervision. Do not drop off your student before 7:45am unless they are participating in breakfast.

The cafeteria is open at 7:30am. Students who arrive to participate in breakfast need to enter through the cafeteria door in the front of the school.

Students who arrive after the 8 AM bell will be considered TARDY. Teachers take attendance at 8 AM, so you must have your student check in at our Main Office to ensure they are not marked absent.
Pick Up After School
Transitional Kindergarten & Kindergarten Students

TK/K Students are dismissed from school at 1:00 PM every single day of the week.

All TK/K Students need to follow their teachers plan for pick up at 1:00 PM. Please only send individuals to pick up TK/K Students who are families/guardians OR are listed as an emergency contact.

All TK/K Students who are not picked up at 1:00 PM will be able to stay in our KinderCare After School Program from 1:06 PM-2:06PM Monday-Friday.

Boys and Girls Club participants will follow their pick up procedures. They are open on campus until 6pm.
1st-6th Grade Students
All students are dismissed at 2:06 PM daily - Monday-Friday.

All students not riding the bus should be picked up on the playground if walking or in the front of the Green Gate if by car. DO NOT BLOCK THE SCHOOL BUSSES.

Students who ride the bus will be loaded onto the school buses after dismissal at 2;06 daily.

Boys and Girls Club participants will follow their pick up procedures. They are open on campus until 6pm.
Steele Lane Elementary School
Amber Marie Kalcic Williams
Amber is using Smore to create beautiful newsletters