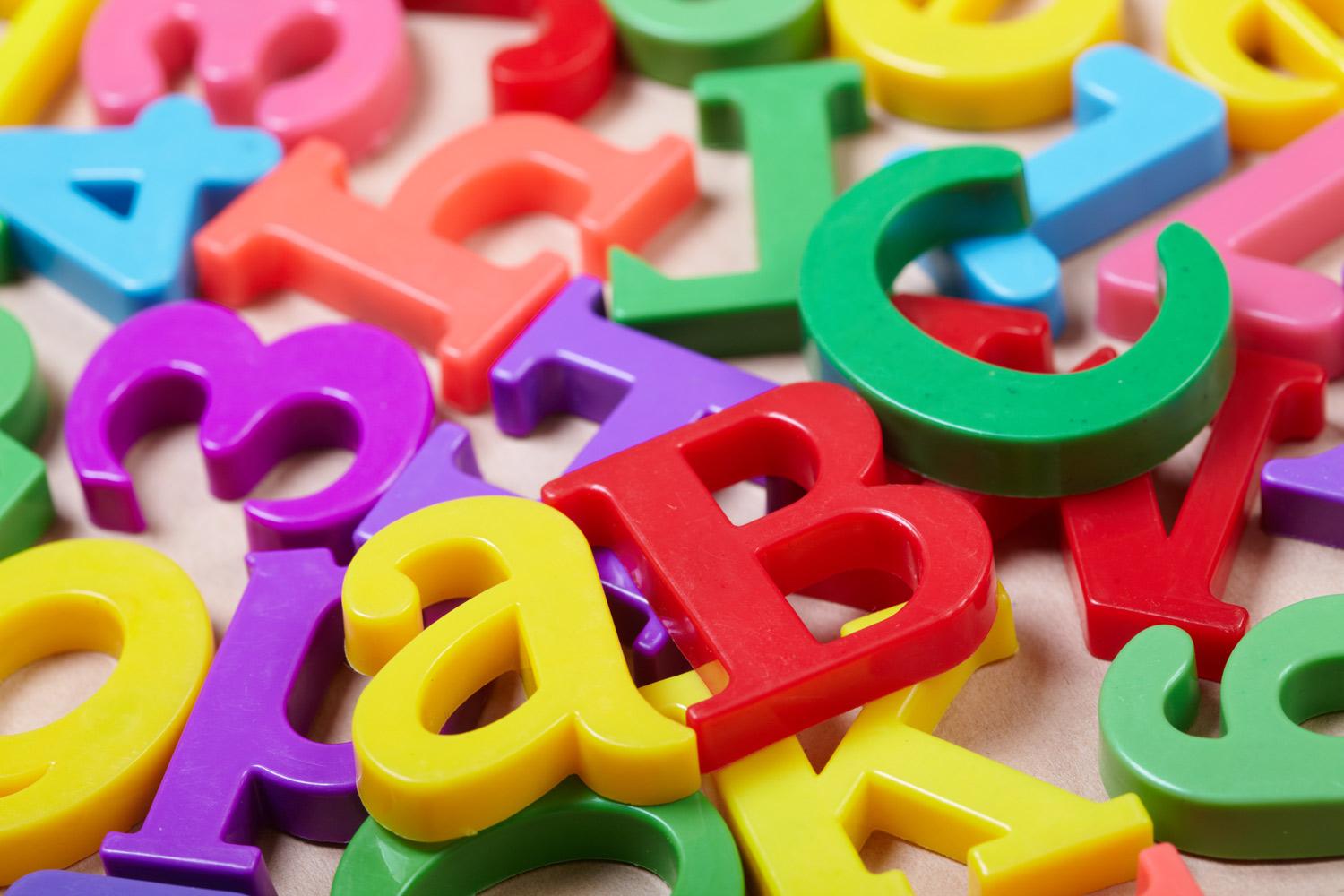 Emerick Elementary Newsletter
August 2022
Welcome Back!
Dear Emerick Parents, Students, and Community,
As principal of Emerick Elementary School, it is my pleasure to welcome everyone back for
another great year of learning and fun! We are all excited to have students back in the classrooms and hallways filling them with energy and enthusiasm for learning. It is our mission to help every child feel welcomed, connected, and a part of our Emerick family. Additionally, we strive to challenge each student to grow in his or her academic abilities and to be critical thinkers and problem solvers once they leave the doors of Emerick. We know that you will work along beside us as we strive for the best for all of our Emerick children.
We hope that you make this year a year of spending time at Emerick. Please find time to volunteer in your child's classroom, surprise your child and eat lunch with them, go to the fun PTO events, and most of all support your child with their education. Teamwork is Dreamwork!
I am honored to serve as the principal of Emerick Elementary School. It is truly a privilege to be a part of a community where parents, teachers, and students care for each other and strive to build positive relationships that support academic and social growth. Please feel free to contact me at dawn.haddock@lcps.org if ever needed.
Sincerely,
Mrs. Haddock
How is My Child Getting Home
When you come for Back to School Night on August 23rd, you will be asked to fill out a form that is titled, "How Is My Child Going Home." If you cannot make the Back-To-School Night, you can fill out the form during Open House on August 24th. If you are not able to attend one of those events, please make sure you send in a note to your child's teacher about how your child will be going home on the first day and the days that follow. This helps us get your child home safely from school.
When does school start at Emerick?
Please note the different start and end times at Emerick. It has changed this year. Students will be allowed in the building at 7:40 and they must be in their seats by 8:00 to be counted on time. The school day ends at 2:45. Think about getting your child here by 7:40. This way they can participate in the running club. If they want to buy breakfast, breakfast is from 7:40-8:00.
ParentVue - Find Your Child's Teacher and Bus Transportation
Please use ParentVue to find your child's teacher and the bus number for transportation for this coming school year. You will need to log into ParentVue and fill out the necessary paperwork. Once you have done this, it will tell who your child will have as a teacher and the bus number. This information will be available starting August 15th. (Please always do a final check the day before school starts on bus numbers. Bus numbers have been known to change the day before school starts.
New Staff at Emerick
This year at Emrick, we have two new staff members. Please welcome Jillian Welsh. She is a graduate of Loudoun Valley and is starting her 7th year of teaching in Loudoun in Special Education. Jillian will be joining us in teaching in the resource classroom here at Emerick. We will also be welcoming Rheannon Akers who has 13 years of teaching and seven of the years have been working in special education. Rheannon is a JMU graduate and is a National Board Certified teacher. We feel lucky to have two outstanding teachers join the Emerick family.

Safety At Emerick
Safety is our number one priority here at Emerick. Please know that if you want to visit Emerick, always come with your license as it will be needed at the front door. You will be asked to show your ID at all times. A security officer is posted at the front door at all times. Once you show your ID, you will be let into the foyer and asked about your destination before entering the office.
Watch D.O.G.S (Dads of Great Students)
We are excited to bring back the Watch D.O.G.S (Dads of Great Students) program again this year. This program gives Dads an opportunity to spend a day at Emerick working in their child's classroom as well as other classrooms in the building. They participate in specials, lunch duty, recess, and walking around being an extra eye for safety. This year, the meeting will be held on September 20th from 6:00-6:30 virtually. Watch for more information to come home on who needs to attend and how you can sign up.
Grandparent's Day
This year, we are planning on holding Grandparent's Day on September 30th. With that being said, we are going to watch the Covid numbers and if they are still on the rise, we will need to postpone it to another date. We will send out lunchtimes as we get closer to the date.
Important Dates to Remember
August 15
-See your child's teacher on ParentVue ( You will need to fill out the needed paperwork to see this information. This is done in your ParentVue)
August 23- Back to School Night(2 sessions offered) 6:00 will be live in the classroom and 7:00 will also be live, but also open for those parents that want to attend virtually. You will be sent a link by your child's classroom teacher for the 7:00 time. (This will be a concurrent meeting)
August 24- Kindergarten Open House will be at 9:30. We will all start promptly in the cafeteria with a quick overview. New kindergarten students will take a bus ride and when they get back, parents and students will go down to their classroom.
August 24 - Open House Grades 1-5 from 1:30-3:00 (Please feel free to bring your school supplies during this time)
August 25- First Day of School - Students need to be in their seats by 8:00 and doors open at 7:40.
September 2nd and 4th - No School- Labor Day Holiday
September 9th - Emerick Remembers September 11th
September 20th- Watch D.O.G.S Meeting at 6:00 (virtually)
September 30th - Grandparents can join their grandchild for lunch
School Breakfast and Lunch
Breakfast will be served daily for a cost of $2.10. Students who will be purchasing breakfast will need to check in with their teacher prior to going to the cafeteria.
Lunch will be served daily for a cost of $3.05.
A la carte items and extra meals can be purchased for an additional cost. Ice cream and juice bars will be offered daily. Students are encouraged to eat a nutritious lunch prior to eating a la carte items or purchasing ice cream and juice bars.
Breakfast and lunch accounts can be paid in cash with a check made payable to the "County of Loudoun", or with the online payment portal, Titan.
Please visit the Loudoun County Public School/ School Nutrition website to sign up for Titan and see school menus. https://lcpshealthycafe.org/
The Free and Reduced Meal Program is available this year. Please apply for the program at...
New Online Payment System
LCPS has launched a new online payment system called SchoolCash Online. SchoolCash Online allows parents to pay for school-related fees, including everything from field trips to yearbooks. We will post items and activities and assign the relevant fees to your student, so you can then make purchases online using your credit card. This allows you to keep track of the school fees that require your attention.
Please register for your free SchoolCash Online account, it takes less than 2 minutes! Visit https://lcps.schoolcashonline.com/ and click "Register", and follow the simple instructions to set up your account. If you have any difficulties registering for an account, please contact the SchoolCash Online parent help desk by visiting https://schoolcashonline.com/Home/Support.
Attendance
The school day begins promptly at 8:00am at Emerick. Students are expected to be in their classroom ready to begin their day. It is important that students who arrive late to school be accompanied into the office by a parent/guardian and signed in prior to heading to class. If your child is going to be late or absent to school please call the attendance line at 540-751-2440, report it in ParentVue or do an online absence on the Emerick website under "Sick As A Dog".
The State of Virginia regulates student attendance. Students who reach five unexcused absences will receive a letter from the Principal. When a student has 6 unexcused absences, an appointment will be scheduled to meet with the Principal to develop a plan for attendance. Seven unexcused absences will result in a meeting with the Principal as well as an LCPS truancy officer. Please make every effort to call in or use the online absence if your child is sick or your child will be absent from school.
Vacations that are taken during the school year require prior approval from the Principal if the time out of school is 3 or more days. Vacations are excused for up to five days a year if educational activities are included. Vacation days exceeding 5 days will be unexcused.
School Dismissal Reminders
Early dismissal during the school day is governed by the following procedures:
Parents desiring a child to be excused from school for educational or medical reasons must send a written request to the office and teacher.
Parents picking up a child for an early dismissal must come to the office and sign their child out. Office staff will call your child from the classroom upon your arrival. Students will not be called to the office prior to parent/guardian arrival.
Please be prepared to show picture identification before your child is released to you.
For safety reasons, any changes to your child's dismissal must be made by 2:00 p.m.
School Traffic Pattern
Please see attached sheet for instructions outlining the Emerick traffic pattern.
What is New at Emerick
It has been a very busy summer again here at Emerick. We have put in two new heat/air conditioning units, and we are in the process of putting in a new playground area. This may not be finished when the students arrive, but we are keeping our fingers crossed. We are excited that the new playground will be handicapped accessible and offer a lot of fun times for all.
September 11th
September 9th - Emerick will remember September 11th in front of the school at 8:05. We will raise the flag together and sing several patriotic songs. This is a nice time to come together as a community and raise the flag, give a minute of silence and remember that Freedom is never free.
Heather Jenkins
Heather is using Smore to create beautiful newsletters