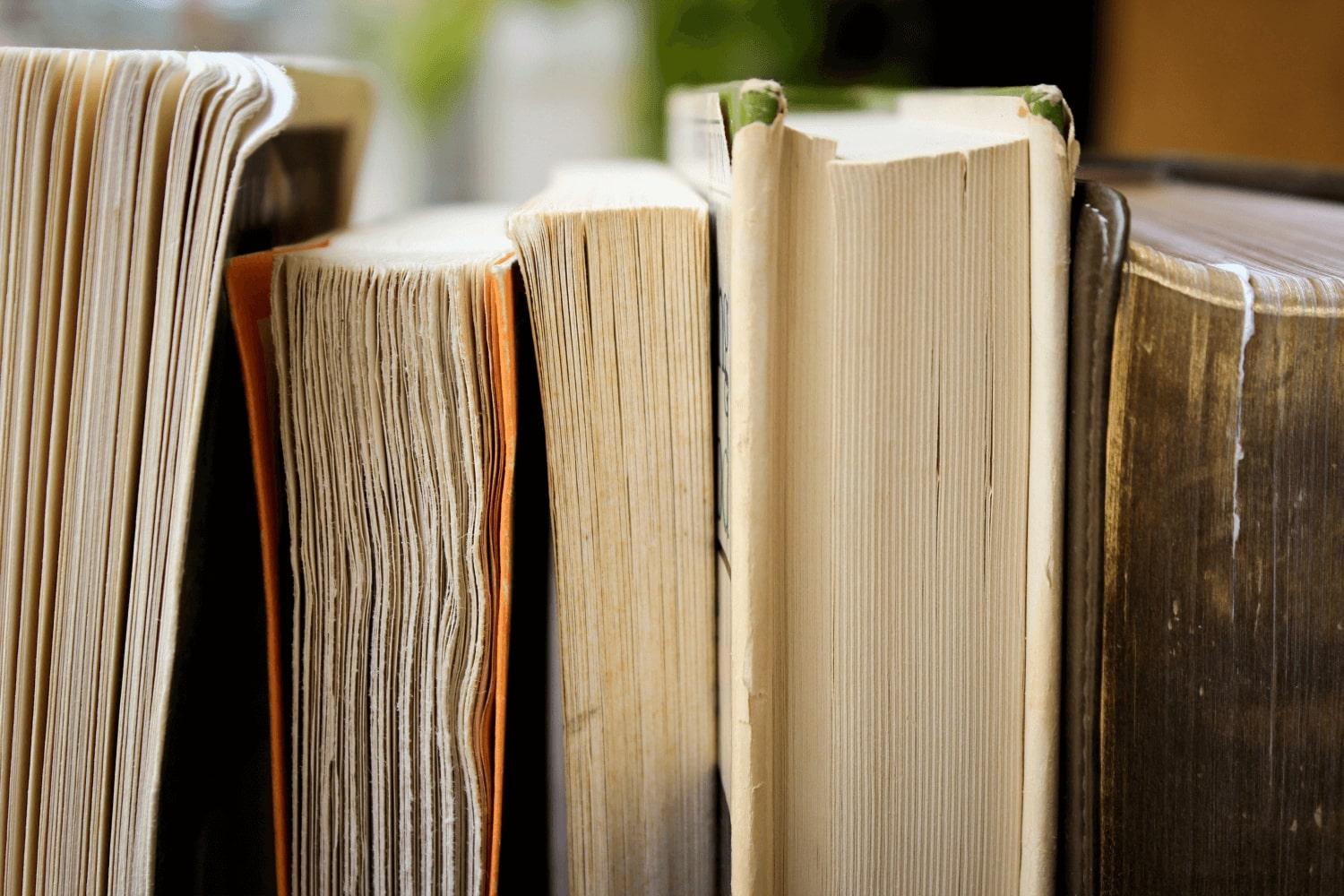 JULY 2023 UPDATE
TRANSPORTATION & REQUIRED FORM INFORMATION
Propel Schools Families,
We hope you are enjoying a happy and safe summer break! Our school leadership teams and our administrative office teams are continuing to prepare for our 2023-2024 school year, which will officially begin on August 17, 2022. Again this year, we will begin with a staggered start schedule on August 17 and August 18. You will receive information about your scholar's staggered start schedule in a few short weeks. This information will be shared by your scholar's Propel School via Connect 5 email.
As always, thank you for your time and for choosing Propel Schools as your partner in education.

Dr. Tina Chekan
Superintendent/CEO
Propel Schools
SCHOLAR TRANSPORTATION INFORMATION
Frequently Asked Questions About Scholar Transportation
Q. Who is responsible for my scholar's transportation to and from their Propel School?
A. Transportation is provided by each scholar's sending district -- this is the school district in which the scholar resides, based upon the address submitted during enrollment.
Q. How do I request transportation from the school district that I live in?
A. School districts have different ways to request transportation for your scholar. In some cases you have to visit the school district's offices and submit the request form in person. In other cases, you may only need to complete an online form.
Q. There are children from my neighborhood who attend the same Propel School that my scholar will attend. Can I just place my scholar on that bus?
A. No. According to state law, each scholar must be 'rostered' on a bus, meaning that your scholar will be officially assigned to a bus by the district.
Q. On some days, my scholars go to their grandparents' house after school. Can they get on a bus that goes in that direction instead of their regular bus?
A. No. A scholar is only permitted to ride the bus to which they are assigned by the transporting school district. This means that scholars are not permitted to ride ANY bus to which they are not assigned, including a friend's or family member's bus.
Q. When will I know about my scholar's transportation? Does Propel notify me?
A. Transportation rosters and schedules are completed by transporting districts in August. Sending districts will notify families either by USPS mail or by an invitation to view rosters on the sending district's website. Many transporting school districts are now utilizing apps to keep scholar families informed about transportation items such as bus stop delays due to traffic or road conditions.
Q. Are there cameras on school buses?
A. Most, if not all, school buses are equipped with electronic monitoring devices for the safety of all scholars. Transportation providers reserve the right to share school bus footage with school leadership teams. Individual company policies may be in place regarding the sharing of footage with families of scholars.
IMPORTANT NOTES ABOUT SCHOLAR TRANSPORTATION
It is an expectation that Propel scholars will follow behavior guidelines set forth in the Scholar and Family Handbook. When scholars do not follow these guidelines and/or display unsafe behaviors while being transported, they may be given a bus behavior referral. Repeated unsafe behaviors could lead to a scholar being suspended from school bus transportation temporarily or even permanently. Bus transportation is a privilege, not a right.

Kindergarten students are required to have an adult at the bus stop for discharge. The bus driver is not permitted to discharge a kindergarten student unless a parent/guardian and/or a responsible teenage sibling is present at the designated stop to receive the student. If a responsible party is not present, then the student will be taken to the bus garage from where the student's parent/guardian will be contacted and required to promptly pick up their student. If a parent or guardian cannot be reached, the child may be taken to the closest police station.


The safety of your scholar at the bus stop is the responsibility of the parent/guardian until the scholar boards the school bus. Likewise, the safety of the scholar is the responsibility of the parent/guardian as soon as the scholar departs the school bus at their correct bus stop at the end of the day.

No person may enter a school bus without the prior authorization of the transporting school district or the bus driver. Any person that attempts to enter a school bus without such authorization and/or refuses to get off of the bus when directed to do so is subject to a fine, imprisonment, or both pursuant to Section 5517 of the Pennsylvania Crimes Code: 5517 Unauthorized school bus entry. (a) Offense defined.-- A person who enters a school bus without prior authorization of the driver or a school official with intent to commit a crime or disrupt or interfere with the driver, or a person who enters a school bus without prior authorization of the driver or a school official who refused to disembark after being ordered to do so by the driver, commits a misdemeanor of the third degree. (b) Notice.-- A school district may place a notice at the entrance of the school bus that warns against unauthorized entry. (June 11, 1998, P.L.460, No.64, eff. 60 days) 1998 Amendment. Act 65 added section 5517.

The Pennsylvania Department Of Education offers answers to Frequently Asked Questions about school transportation.
Pittsburgh Public Schools (PPS) Transportation
If you have already submitted a transportation request to PPS, please do not submit a duplicate request.
If you live in the City Of Pittsburgh within the boundaries of the Pittsburgh Public Schools district (PPS) and would like transportation for your scholar for the 2023-2024 school year, you must take action now. Failure to act immediately may cause a delay in transportation for your scholar!

IF YOU RECEIVED A PPS TRANSPORTATION LETTER FROM YOUR PROPEL SCHOOL, THE LETTER CONTAINS YOUR SCHOLAR(S) PPS ID NUMBER WHICH IS NECESSARY TO COMPLETE YOUR TRANSPORTATION REQUEST. PLEASE FOLLOW THE INSTRUCTIONS IN THE LETTER TO REQUEST TRANSPORTATION immediately.
IF YOU DID NOT receive a PPS transportation letter from your Propel School (or received the letter and no longer have the letter) then you do not have the necessary PPS Student ID number for your scholar. Please take the following steps to request a PPS Student ID for your scholar and then request PPS transportation:

Please reach out to PPS Parent Hotline via telephone at

412-529

-HELP [4357], or via email at

parenthotline@pghschools.org

. The Parent Hotline operates Monday through Friday, 6:30 AM – 4:00 PM. They will provide the PPS Student ID for your scholar(s).

Keeping the PPS Student ID number handy, please click

THIS LINK

which will guide you through the remainder of the process to request transport.
Please note that the PPS Student ID is different from your scholar's Propel Schools ID number. These numbers cannot be interchanged.

To read the 2023-2024 transportation letter from the PPS transportation team and to view a sample 'family letter' that was sent with instructions, please access THIS FOLDER.

Please understand that the transportation process takes time. PPS notification letters for families and initial route sheets for schools will be sent no later than one week before your first day of school.
WOODLAND HILLS SCHOOL DISTRICT (WHSD) TRANSPORTATION
If you reside within the boundaries of WHSD and would like to request transportation for your scholar, please:
Review the letter from WHSD.
PENN HILLS SCHOOL DISTRICT (PHSD) TRANSPORTATION
If you reside within the boundaries of PHSD and would like to request transportation for your scholar:
Complete THIS FORM and return it to PHSD
EAST ALLEGHENY SCHOOL DISTRICT (EA) TRANSPORTATION
If you reside within the boundaries of EA and would like to request transportation for your scholar, please review the 2023-2024 Request For Transportation. Please note that all requestors must return the form to EASD in-person.
GATEWAY SCHOOL DISTRCT TRANSPORTATION
If you reside within the boundaries of the Gateway School District, please review the 2023-2024 Request For Transportation document. Please note that this process requires the parent/guardian to utilize Gateway school District's Skyward platform to complete the request. This is NOT the same as your Propel Schools Skyward access.
FRANKLIN REGIONAL SCHOOL DISTRICT TRANSPORTATION
STO-ROX SCHOOL DISTRICT TRANSPORTATION
If you live within the boundaries of the Sto-Rox School District, no action is required to request transportation. Per the school's website, "Bus assignments will be mailed to each eligible student in August prior to the start of the school year." For additional transportation information, please visit the transportation page on the Sto-Rox website.
DON'T SEE INFORMATION FOR THE SCHOOL DISTRICT IN WHICH YOU RESIDE?
If the school district in which you reside IS NOT listed, please contact that school district's transportation department to find out how you can request transportation to Propel Schools for your scholar.

2023-2024 SCHOLAR EMERGENCY CONTACT FORM
Each year, families of scholars must complete an
"Emergency Contact Form
." This form will provide contact information for individual(s) who are to be contacted by the school in an emergency situation, if the parent or guardian cannot be reached.
Please be sure to complete one form for each scholar who attends a Propel School, even if your scholars attend the same school.
The form can be found
HERE.
COMING TO YOUR INBOX SOON!!!
In August, we will share:
The 2023-2024 Scholar and Family Handbook for your review and signature.
The Family Food Service Survey for your completion. Propel will again apply to participate in the Community Eligibility Provision (CEP) for the 2023-2024 academic year.

CEP is a key provision of The Healthy, Hunger Free Kids Act of 2010, and allows the nation's highest poverty districts and schools to serve all students free meals without the burden of collecting household applications. This alternative saves districts and schools time and money by streamlining paperwork and administrative requirements. CEP:

Gives food service professionals more time to focus on preparing nutritious meals their students will enjoy

Gives students more time to eat those meals by cutting down on time spent in the lunch line.



Because all students receive meals at no charge, individual children at CEP schools no longer have to worry about the stigma associated with free or reduced price status. And most importantly, by offering all students a nutritious breakfast and lunch at no cost, CEP helps boost participation, helping schools ensure more students come to class well-nourished and ready to learn. For more information, visit: http://www.fns.usda.gov/school-meals/community-eligibility-provision.

Your participation in this confidential survey is crucial as Propel must display proof that ~40% of the scholars who attend Propel Schools meet the eligibility standards.

Dr. Tina Chekan
Dr. Chekan is using Smore to create beautiful newsletters