De Beers is a cartel of companies that dominate the diamond, diamond mining, diamond shops, diamond trading and industrial diamond manufacturing sectors. De Beers is active in every category of industrial diamond mining: open-pit, underground, large-scale alluvial, coastal and deep sea.Mining takes place in Botswana, Namibia, South Africa and Canada.
The company was founded in 1888 by British businessman Cecil Rhodes, who was financed by South African diamond magnate Alfred Beit and the London-based N M Rothschild & Sons bank. In 1927, Ernest Oppenheimer a German immigrant to Britain who had earlier founded mining giant Anglo American plc with American financier J.P. Morgan, took over De Beers. He built and consolidated the company's global monopoly over the diamond industry until his retirement. During this time, he was involved in a number of controversies, including price fixing, antitrust behavior and an allegation of not releasing industrial diamonds for the US war effort during World War II.
De Beers first started as diamond miner, manufacturer, distributor, and as LVMH joined De Beers in 2001 running as a vertically integrated jeweler, to established the independently managed De Beers Jewelry Company. You only can purchase De Beers diamonds in store, however, De Beers stay connected with their clients through Facebook, Twitter, Google Plus, Youtube and The Bridal App where you can download it on your iphone and ipad so you get to DIY your own the wedding jewelry. You can choose carat, color, clarity, and cut of each diamond as well as the design of the ring. This approach to personalization in the diamond industry really make De Beers stands out even they are quite new at designing diamond rings.
De Beer did a wonderful job on controlling the demands of diamonds in the market. One of the most successful marketing strategy is they created an image for each diamond ring as the symbol of love and commitment.

how diamond was revealed to the world
In 1866, Eureka! Erasmus Jacobs, a 15-year-old farmer's son, finds Africa's first authenticated diamond near the Orange River.
In 1869, The Star of South Africa, an 83.5 carat rough diamond, is discovered by a Griqua herdsman. It triggers the first diamond rush.
De Beers Sees Resurgent Diamond Demand in Modi's India
De Beers First Introduced the 4Cs Concepts to the World in 1939
Carat, cut, clarity, and color are the main components to determine the value of a diamond, however, to understand the uniqueness of a diamond, you have to see the innate Fire, Life, and Brilliance
The De Beers Iris
De Beers has pioneered the scanning of diamonds in search of the sublime symmetry. Slowing down what your eyes see in an instant, the De Beers Iris replicates differing light conditions to illustrate how true beauty in the perfection of the diamond's cut causes all eight sets of the facets to illuminate simultaneously, sparkling with brilliance even in low light conditions. De Beers is the only brand demonstrate this experience to clients.
The Forevermark---For you, Forever.
De Beers has introduced the Forevermark diamonds to markets in China, India, Japan, and the United States. All the Forevermarked diamonds are natural, untreated, and responsibly sourced. Forevermark diamonds have an icon and identification number inscribed on the table facet of the diamond. The inscription is about 0.05 µm deep and applied using an undisclosed De Beers technology developed in United Kingdom and Belgium.
The brand ambassador at De Beers demonstrated to me how they locate the identification of the diamond under the machine, which means every single client has a unit diamond with its assigned identification number which makes it is only "for you, forever".
De Beers Store Locations
De Beers owns 34 stores worldwide where there are 18 stores located in Asia, 8 in Europe, 3 in Middle East, and 5 in North America.
Pricing Structure of De Beers
As one of the world't most famous Jeweler, De Beers is a price maximized and image driven retailer. They operates a passive pricing practice, one price policy that every single item is at fixed price. Since clients can only buy products online, no prices are available online. Normally, jewelers set the value of a diamond is depending on the 4Cs or quality of the diamond. And as you know, luxury jeweler never offer promotional deals, usually they seek to increase sales through advertisement of the brand or product.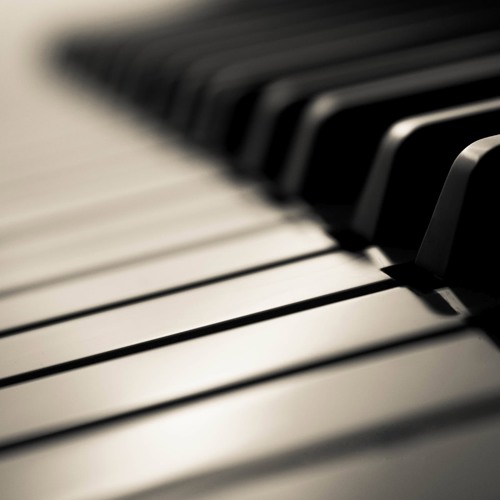 Jaffer Ibrahim
My romantic Music (Jaffer Ibrahim) by Jaffer Ibrahim