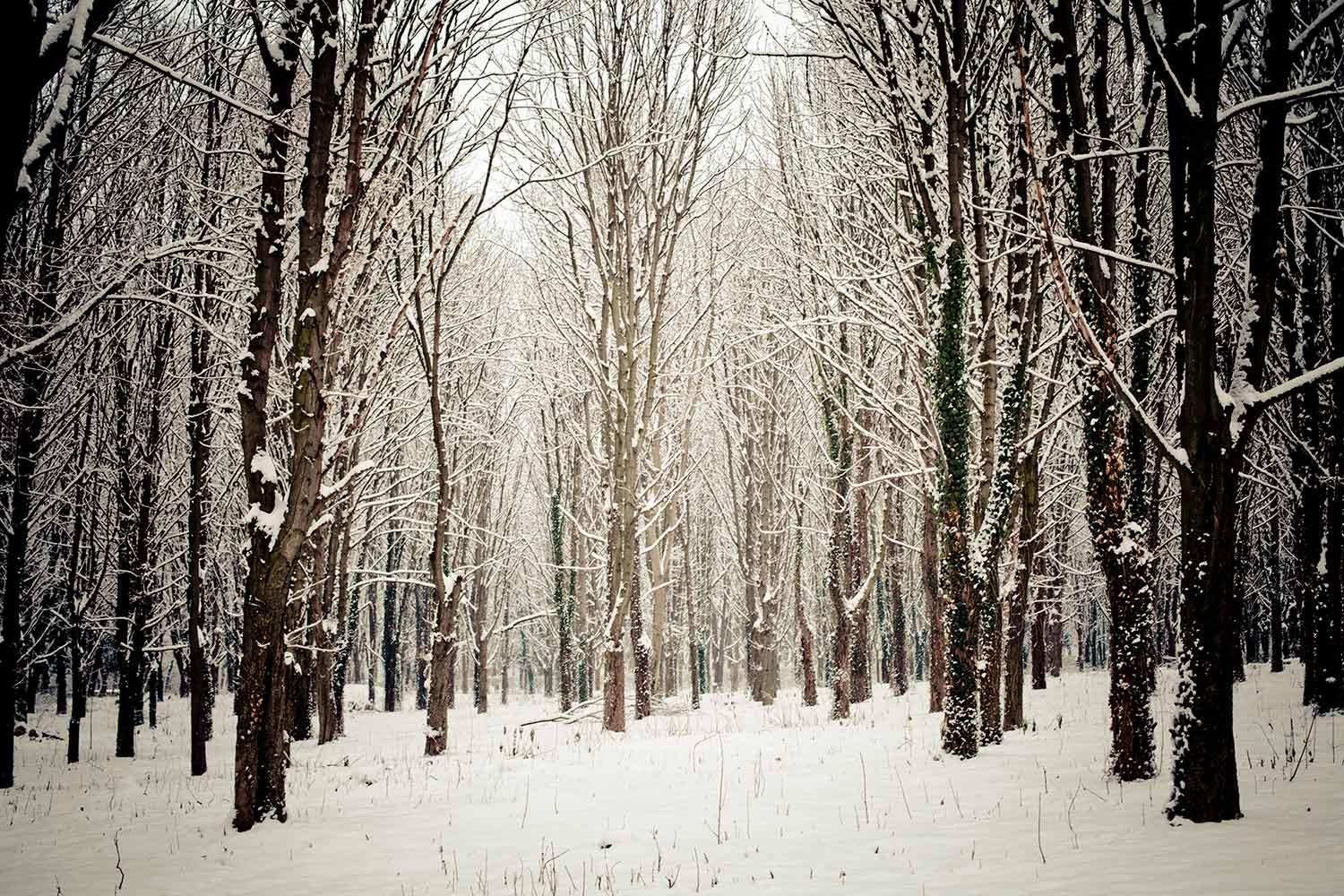 D92 Newsletter January 2023
Monthly Newsletter from Tim Arnold, Superintendent
A Message from the Superintendent
District 92 Families,
January has brought back the positive learning routines that went by the wayside during the holidays. We are thankful that our students and staff remain healthy during the cold and flu season and we encourage all of the D92 community to continue to practice healthy habits!
This month, I am very excited to remind our parents and guardians about the upcoming "Conversation with the Superintendent" event on Tuesday, February 7, at Ludwig School from 6:30-8:00 p.m. All District 92 parents and guardians are invited to attend!
The purpose of the event is to share information about standards-based learning and grading, gather parent input on sexual health standards, and provide time for an open Q & A with the Superintendent. Additional details on the sexual health learning standards are provided later in this newsletter.
I look forward to seeing you on Feb. 7 and in the meantime, stay warm!
Be well,
Tim Arnold, Ph.D.

Superintendent

https://youtu.be/OquYcxIe4VA
Monthly "One Topic" Survey - Late Start vs Early Dismissal
8th Grade Girls Basketball - 4th Place in the State!
Congratulations to the Oak Prairie Girls' Basketball team and their coaches, Carly Whiteford and Avery Lochow on their 4th place finish at the IESA State Basketball Tournament!
This team is a special group of young ladies and they worked hard to improve, both individually and as a team! Over the past two years, this team finished in the final four of the state tournament not once, but twice! We are so proud of what these girls have accomplished and how they have represented Oak Prairie Jr. High School both on and off the court!
The following student athletes represented Oak Prairie Junior High School:
Josephine Baranowski
Mackenzie Egelhof
Kailey Gieser
Anna Higham
Quinn Higham
Evelyn Ingram
Bryar Jensen
Anna Lundstedt
Rowan McCarter
Katelyn Peetz
D92 Board Member Spotlight of the Month
Gina Tidwell was appointed a Member of the D92 School Board in November of 2022. She and her husband have lived in the District for almost 11 years and they have three girls, ranging in age from 3 to 6 years.
Gina has been working in Chemical Distribution for almost 20 years now, is faith filled and loves people. She has a Servant's Heart and adores being a Mom and Investing in the Community. She has spent countless hours volunteering in youth ministry and belongs to St. Francis Parish in Bolingbrook.
Gina's skills for Leadership, Building Relationships, Listening, Putting forth Goals and following through are Exceptional. She is an advocate of promoting the best education for our children, including social-emotional skills and extracurricular activity.
Walsh School Staff Spotlight of the Month
Contribution to D92: Joanne Moan is currently the Music Teacher at Walsh School and has been with the district for 4 years.
Nomination by a colleague: Mrs. Moan was nominated to be Spotlighted because, "I have worked with Joanne since she has been in district and I have learned SO much from her! The way she engages with her students even when providing corrections is always with empathy, kindness, and knowledge. In the time I have known her, I have never seen her have a negative attitude in regards to literally anything - her positivity inspires me to be more positive! I also appreciate her as a colleague she is always prepared for co-taught lessons, on time for classes, and informs me when she will be out. I honestly just cannot say enough wonderful things about her!"
"Getting to know you" Questions for our Staff Spotlight
If you could choose anyone as a mentor, who would you choose and why? I am fortunate to come from a family of educators. My mother, my sister, and four of my aunts taught at the elementary level. The conversations we have had, the listening, and the sharing- it has been very formative for me as a professional. It is fun for me to give my unique perspective as a music teacher, too! Just knowing that we are all working together every day gives me strength. At least my sister and I are working, the rest of them are retired, but "working with us" in spirit!
What's the next place on your travel bucket list? My family is very excited about traveling west to Yellowstone this summer, a rescheduled vacation because of the flooding last summer. We will be staying in the park for a week, and look forward to getting our exercise and enjoying the wildlife and nature. It is our favorite kind of vacation. We will be rounding out the trip with a long weekend at Glacier National Park in Montana. I am excited to stay in the Glacier Park Lodge, the same place I stayed with my family when I was 14!
What's one item you can't live without? LIP BALM!!!! I have something to put on my lips in every location that I frequent - car, desk, coat pocket, kitchen, bathroom, living room, etc. I love to have very moisturized lips!
Reed School Staff Spotlight of the Month
Contribution to D92: Jim Wacyra is currently a custodian at Reed School and has been with the district 20 years.
Nomination by a colleague: Mr. Wacyra was nominated to be Spotlighted because, "Jim always is there when you need him. Always has a cheery attitude. Not only does the staff adore him, so do the children!"
"Getting to know you" Questions for our Staff Spotlight
What was the first concert you attended?

The first concert I went to is TW4 who later became Styx!
What is your favorite meal?

My favorite meal is Krakus ham with cheese

Ludwig School Staff Spotlight of the Month
Contribution to D92: Nadine Martinez is currently a paraprofessional at Ludwig School and has been with the district for 12 years.
Nomination by a colleague: Mrs. Martinez was nominated to be Spotlighted because, "Not only is Nadine a fantastic paraprofessional, but she has also made a positive impact in the lives of so many students, particularly those with autism. Despite her hectic daily schedule, she finds the time to make all of our school videos that have entertained us for so many years. She is an exemplary employee and person!
"Getting to know you" Questions for our Staff Spotlight
Who inspires you? I am a big Amy Grant fan. I am inspired by her faith, her music, her kindness and generosity. One of my favorite quotes/prayers by Amy Grant is, "God, lead me today to those I need and to those that need me...And let something I do today have eternal significance." I say that every day on my way to work.
What is your favorite hobby? My favorite hobby is, duh...photography. I enjoy capturing memories. Photography "remembers little things long after you have forgotten everything."
What's the first concert you ever attended? My first concert was In 1981 - I got to see Journey in concert in Albuquerque, New Mexico.
Oak Prairie Jr. High Staff Spotlight of the Month
Contribution to D92: Jeanine Rizzo is currently a Special Education Teacher at Oak Prairie and has been with the district for 20 years.
Nomination by a colleague: Mrs. Rizzo was nominated to be Spotlighted because, "Mrs. Rizzo turns her classroom into "The Bulldog Barista" every other Friday. While teaching her students life skills and job skills, her classroom brings so much joy to the staff here at OP. She deserves this award for teaching her students in a unique and creative way, as well as putting smiles on so many of our faces here at OP. Additionally, on the opposite Friday's in the month, her classroom makes and delivers fresh popcorn to staff! Mrs. Rizzo and her class are the best! "
"Getting to know you" Questions for our Staff Spotlight
What do you enjoy most about working in District 92? I love working with passionate educators! For twenty years now, I have worked for and with such an amazing learning community! When students are struggling, I feel there is a genuine commitment to student success from the entire team (families, educational staff, and administration). I feel honored to be part of the D92 family!
What is your favorite hobby? I am not an artist by any means, but I love the escape in abstract painting!
What's the next place on your travel bucket list? Mykonos, Greece
PFA Meeting - Monday, January 30
We are thrilled to be bringing back the PFA and appreciate all of the responses we received on our recent survey. We would like to invite you to our 1st PFA meeting on Monday, January 30th at 6:30 p.m. at the Oak Prairie Library / Media Center. During this meeting we will discuss the future events and volunteer opportunities with the PFA. We look forward to meeting you and with your help look forward to having a successful PFA.
Thank you,
PFA President- Michelle Ladewig
PFA Vice President- Jennifer Brachman
PFA Secretary- Caitlin Schroeder
PFA Treasurer- Lauren Kovar
Sexual Health Learning Standards - D92 compared to State/National
We are aware of a fair amount of misinformation swirling online and various social media sources related to the National Sexual Health Standards that were adopted by the Illinois State Board of Education last summer. In an effort to provide D92 families with the most accurate information about what is happening with the standards in our district, we have created the following three documents that highlight what is currently taught in D92, what is in the new standards that we do not plan to teach, and what we are considering teaching.
Parent and guardian input is a very important part of the process. We are sharing this document in advance of the "Conversation with the Superintendent" event on Feb. 7 to give everyone an opportunity to see what will be discussed with our stakeholders.
We value the input of all D92 parents, guardians, and staff and will continue to gather feedback prior to making any recommendations to the Board of Education.
Advisory - Flu, RSV, Strep, and COVID
We have seen an increase in Influenza A, Respiratory Syncytial Virus (RSV), Strep, and COVID in District 92 classrooms. As a result of this increase, we have been working with the Will County Health Department to monitor all cases - both students and employees. We are asking for your help to prevent the further spread of these diseases. Click here to review a Parent Guide for the Flu.
Please pay attention to symptoms such as a fever or sore throat and get tested immediately to determine whether or not the symptoms are due to Influenza A, RSV, Strep, or COVID. We are being told that doctors' offices are testing for each of those since they are prevalent in the community.
If an individual does have Influenza A, RSV, Strep, or COVID, they are required to stay home until fever free for 24 hours (without fever-reducing medications), and other symptoms must be improved or resolved.
By staying on top of these illnesses, we will be able to protect everyone from this spreading within our schools.
Board of Education Meetings Streamed in 2022-23
We have moved to streaming our monthly Board of Education meetings via our D92 YouTube Channel. To view the meetings in real time or the recordings of previous meetings, simply go to the D92 website, click on "Board of Education". Then select on "View Live Stream BOE Meeting".
You may also attend Board of Education meetings in person. The meetings are typically held at Ludwig School in the LMC.
Will County School District 92