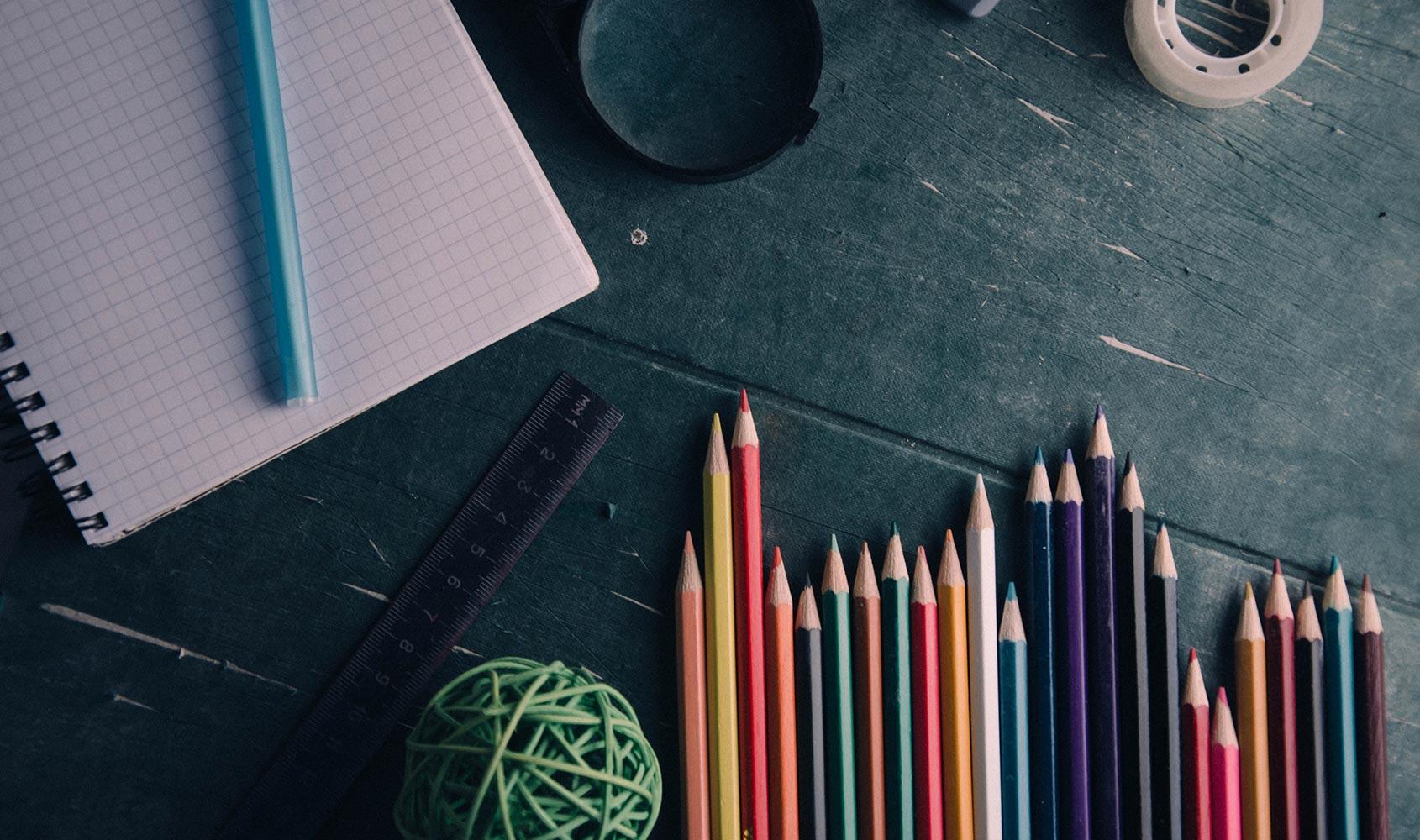 Rheel News
Preparing for the upcoming school year
The first day of school is 1 month away!
IMS Families,
It is an honor to be leading our community again this year. I hope you all have been enjoying your summer, getting recharged, and keeping cool!
To our new families, my name is Alicia Rheel and I am the Head of School at Island Montessori. This will be my 16th year in education and my 9th year here at IMS. It has been a wonder to see all we have grown, overcome, and accomplished in the past years and it is even more invigorating to see where we are headed in the future. We are so happy you are joining our community and we look forward to partnering with you all.
To my returning families, welcome back, and thank you for your dedication and commitment to our school. Some of you have been with us from the day we opened our doors. Our campus looked quite different back then! Throughout the years we have stayed dedicated to promoting excellence and supporting each child to meet their best potential. None of that is possible without our families' support and trust - so thank you!
We are getting ready and excited for this upcoming school year.
Did you know that we will be celebrating our 10-year anniversary this year?
10 years of growth, community, and success! We look forward to celebrating with you all.
We will also be looking forward to reopening our building to our families and connecting our teachers, students, and community after our normalization period! Stay tuned for more information about parent engagement and education dates.
Event Information
Open House
Our Charter School Open House is a meet and greet time for students and families.
Come by, with your supplies(see below), meet your teacher, see the classroom and building.
Open house is from 5:30 - 6:30.
We will have some tables set up with aftercare information, lunch sign up information, our school communication information, and our service learning program.
When?
Thu, Aug 25, 2022, 05:30 PM
Where?
Island Montessori School - Charter K-8, Carolina Beach Road, Wilmington, NC, USA
Preparing for the start of school
The summer is coming to a close and a new school year is right around the corner! For Island Montessori students, that means it's time to get ready for a new beginning. Whether your student is coming back to the school they've attended for a few years or is beginning their experience here, there are many ways you can help students transition into the classroom setting.

1) Visit the school - Open house is a great time to visit and see the campus. Allow students to walk into the building and classrooms to relieve anxiety on the first day of where to go.
2) Prepare the student - Supply lists are below. Allow the student to be with you when ordering or purchasing the items. Our teachers spend a large amount of time preparing the environment each day. You can do your part by preparing your student with the materials they need.
3) Routines - Start getting back on schedule. This was always hard for me and as a parent, I can do better at practicing what I say!! However, establishing morning routines and nighttime routines will help students transition smoother with less arguments and/or tears(for you all!)
Event Information
First day of school!
First day of school attendance is vital to our school funding!
Please be sure your student is present on the first day of school!
When?
Mon, Aug 29, 2022, 08:00 AM
Where?
6339 Carolina Beach Road, Wilmington, NC, USA
Drop off and Pick up
Help keep us moving efficiently and safely:
DROP OFF:
7:45 drop-off is for those who need it! 8:00 drop off is our regular scheduled time.
Charter Drop off is through the main doors. Cars will enter from Carolina Beach Rd, drive down and around the gravel lot and up to the front of the main building.
Once you have pulled up to a stop, passed the crosswalk and main entrance doors, your child may exit the vehicle. Staff are there to assist those who need it but if your child can exit on their own, and it is safe to do so, they may exit without waiting for their car door to be opened.
After dropping off your student at the Charter School, please do not try to go down the gravel driveway to exit onto Golden Rd. You will be holding up our Children's School drop off and causing traffic concerns. Please exit onto Carolina Beach Rd. ** IF you have a Children's School sibling, please drop them off first, exit onto Golden Rd and reenter into Charter campus entrance. This avoids traffic hold ups and potential collisions.**
PICK-UP:
Dismissal starts at 3:00. Families should prepare to be in line by 3:00. Dismissal usually takes 15-20 minutes. *Please review and be aware of our tardy pick up policy*
Please have your sign hanging with your students names. If you do not have your sign, please have names written on paper and displayed on your dashboard. This helps with the fluidity of the pick-up line.
Please refrain from using your cell phone in car line. It is a distraction that will delay car movement.
AFTER CARE OPTION FOR FAMILIES THIS YEAR
📅SAVE THE DATE📅
Come help us celebrate 10 years of Montessori excellence!
Saturday August 27th, 9am - 11 am
Bring your own brunch picnic
AND/OR
The Donut Bus of Wilmington will be there for purchase!
Games, and popsicles will be set up by the FSA
Children's School silent Auction will be set up for final bids and winners will be announced!
Come share stories and hear about how we began, how much we have grown, and where we plan to go next!
Lower Elementary Supplies
Click the button to see the list.
In addition:
Ms. Lisa's class is requesting 8.5 x 11 clipboards for each student
Ms. Eleanor's class is requesting large drawing pads

Some helpful information
When I joined the IMS community, I was a teacher and parent new to the community. I had no idea what I was getting myself into with Montessori and what it all meant. People said words like environment, work cycle, and practical life. I had no idea what they were talking about! I know how it feels to smile and nod along - until you understand the philosophy and methodology of Montessori. Soon you will understand that you have just given your child the most amazing and free educational opportunity they will ever have!
Through professional development, time in the classrooms, and support from the staff, I have developed and grown my knowledge of Montessori. I am looking forward to starting my Montessori certification program this week!
So here are a few helpful insights while you embark on this journey with us:
Key Words:
Environment - That is what we refer to as the space for learning. It may be our outdoor environment. It may be our classroom environment or even our whole building environment.
Work Cycle - This is the time during a student's day that they are given opportunities to learn, explore and investigate. This is typically a 2.5 - 3 hours time period with minimal to no interruptions for the student to engage in lessons and independent or small group work. The word "work" in the environment is the student's task or assignment.
Materials - the items students use during their work. Most traditionally thought of as "manipulatives"
Montessori materials are intentionally designed and placed to intrigue interest and guide foundational and concrete understanding of concepts.
Practical Life - This is a work for the student. The main purpose of practical life work is to strengthen students' motor skills, increase concentration, and develop independence and a sense of responsibility to guide and support the whole learner around everyday tasks.
Sensorial - The sensorial materials in a Montessori environment focus on lessons and activities that help develop the five senses: seeing, hearing, touching, tasting, and smelling.
Grace and Courtesy - This idea is the teachings of order, procedure as well as communication. Self-awareness and the impact of our emotions and actions on others.
Planes of Development - Foundational aspect of Montessori that helps understand the purpose and importance of a multi-age classroom. At each plane, human tendencies and characteristics inform how staff can best prepare an environment for optimal learning.
There are numerous resources available for families to learn more and incorporate Montessori into their homes. We will be sharing more with you in the coming months as well.
Alicia Rheel
Alicia is using Smore to create beautiful newsletters