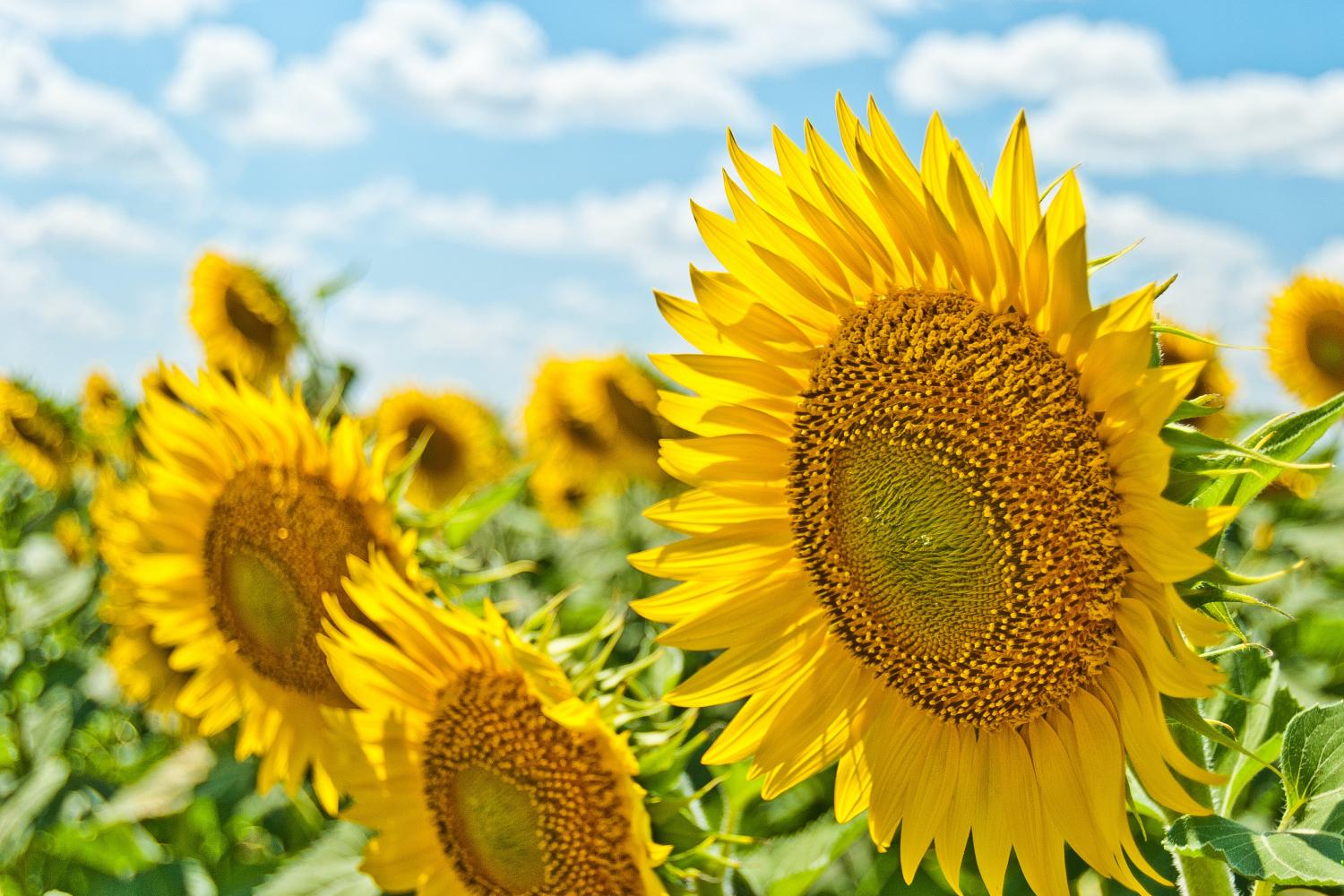 Harrowsmith PS Weekly Update
September 16th 2022
September 23rd Weekly Update
Dear Harrowsmith Families, once again I would like to thank you for your patience and support as we worked through the reorganization once again this year. Know that our organization is based solely on our enrolment and the guidelines in place for class size restrictions.
Currently we are experiencing a high volume of students with illness. I encourage you to continue to screen your children prior to attending school. In some cases, the screener will require that students continue to mask after the onset of symptoms. We take our guidance from the KFLA when reviewing illness. Below you will find the update to date information from the Ministry of Health.
Monday September 26th is a PA day for our staff. We will be focusing on Literacy, Mathematics and Equity. This is work that we continuously review and enhance for our students on an ongoing basis. Your children would have experienced varied screeners that help to identify where teachers should begin instruction and next steps for learning.
On Tuesday September 27 we will have our first Parent Council meeting, in person at the school at 6:00. All are welcome to attend.
We would like to welcome families on Thursday, September 29th to our Open House from 5 to 6 p.m.
A quick shout our to Ms. Mayhew and the educators who have volunteered to run Cross Country this year. Our students are registered in several upcoming races….Go Hawks. Another quick shout out to Mr.Ianni, for coaching both girls and boys intermediate soccer this year.
We are looking forward to our annual Terry Fox run, more information regarding how you can support is included in this update.
COVID Update
Dear Families,
Please read the following information from the Ministry of Health and the Office of the Chief Medical Officer of Health regarding the School and Child Care Screening Tool and Management of Cases and Contacts of COVID-19. The guidelines are as follows:
Students, staff, and visitors need to continue to self-screen each school day.


Students and staff should stay home when sick

. Anyone who is feeling sick or has any new or worsening symptoms of illness (including COVID-19 symptoms) should stay home, until:

For a total of 10 days after the start any illness symptom, students and staff should continue to wear a well-fitted mask in all public settings (including schools and childcare, unless under two years old)

and avoid non-essential activities where mask removal is necessary.

Asymptomatic individuals with a positive COVID-19 test result do not need to stay home unless symptoms develop. If symptoms develop, they should stay home and follow the recommended guidelines above.

Individuals attending school who are immunocompromised who are feeling sick, or have a positive COVID-19 test, should still stay home for 10 days from the start of any symptom or positive test result, whichever came first.
We continue to work very closely with KFL&A Public Health as it relates to health and safety and absence due to illness. Following the revised guidelines above will help to reduce the transmission of all illnesses and help to keep students, staff, and families in Limestone healthy throughout the year. We all must continue to work together to do our best and help to mitigate transmission of illness within our schools.
Limestone District School Board

Milkshake Fridays
The grade 8 classes will be having "Friday Milkshake Day" fundraiser throughout the school year to raise monies for their graduation. The first set of "Friday Milkshake Days" will be:
Friday, October 7th (Proceeds to the Terry Fox Foundation)

Friday, October 21st
Friday, November 4th
Friday, November 18th
Friday, December 2nd
Friday, December 16th
All milkshakes for the days listed above need to be ordered by FRIDAY, SEPTEMBER 30TH. Milkshakes must be preordered and paid for through the School Day program. https://www.school-day.com
Cross Country Update
Dear Parents and Guardians,
We have had a great start to the Cross-Country season and are now into our full second week of training. Already, after 4 practices, the athletes are noticing an increase in strength and running distance. The coaches are very impressed with the effort and determination that all athletes are putting into their running.
The Cross-Country season is very short and there are only 3 meets we will be attending. The first, is the SHS Northern Classic which will be held at Loughborough Public School on Thursday, October 6, 2022, beginning at 10:30, with Atom girls.
The second is the Regional Meet which will be held at Fort Henry on Friday, October 14, 2022, beginning with Atom girls at 12:30 pm.
The top 25 finishers from each division of the Regional Meet will qualify to run in the third meet which is the District Championship Meet at Fort Henry on Thursday, October 20, 2022 beginning with Atom girls at 10:30.
Please be aware that only students who can run the distance in a timed practice without stopping will be invited to attend the races. For Atom's (grade 3 and 4 students) that's 10 minutes and for Bantams and Seniors (grade 5, 6, 7 and 8 students) that's 15 minutes.
We will hold timed run offs on Friday, September 23rd during our regular practice for the SHS Northern Classic and on Monday, October 3rd for the Regional meet.
If you have any questions or concerns, please contact Virginia Mayhew at the school (613-372-2026).
Thank you for your support
Virginia Mayhew / Jane Ranson/ Dana Rowa
October Lunch Program
The 2022/23 lunch program will be offered on Wednesdays with ordering available on a monthly basis. The menu for the month of October is:
Pizza Slice (pepperoni & cheese, cheese only, or vegetarian)
Sub Sandwich (turkey, ham, roast beef and veggie)
Personal Size Lasagna (with garlic bread)
Ordering deadline for the month of October is Wednesday October 5th through the School Day Program
Thursday, September 29th from 5 to 6 p.m.
Dear Parents
We are excited to announce that our school will be proudly taking part in the 2022 Terry Fox School Run, scheduled to take place on Friday, October 7, 2022 at approximately 12:45p.m. This event will support cancer research while also building incredible school spirit for our students. Let's all show the the great strength and resiliency of our school community with your support of one of our greatest Canadian heroes, Terry Fox.
The Terry Fox Foundation has created an online fundraising page for our school as well as provide student/classroom "Terry" activities. Here are some of the ways you can support your child for this year's Terry Fox event:
1. Donate online at: https://schools.terryfox.ca/HarrowsmithPSHarrowsmith
· Click the link above to donate or search for our Harrowsmith Public School name at terryfox.org
· There is no minimum donation, every dollar counts!
· Receipts are issued immediately to donors by email
2. Help your child set up a student fundraising page
· Upload personal photos, videos and messages to share with friends and family
· All student logins and links are private and secure
We are very excited to be a part of this year's Terry Fox event. This is our opportunity to "Try Like Terry" and go the distance for this year's event. Please join us to support cancer research while building incredible school spirit for all of our students. Thank you in advance for your support!
Upcoming Dates of Importance
Monday, Sept 26th

Tuesday, Sept 27th
Parent Council meeting at 6 p.m. at the school.
Thursday, Sept 29th
Open House from 5 to 6 p.m.
Thursday, October 6th
Cross Country Race @ Loughborough PS
Friday, October 7th
12:45 p.m. Terry Fox Walk @ HPS
Monday, Oct 10th
Friday, October 14th
Cross Country Race at Fort Henry
Thursday, October 20th
Cross Country Championship at Fort Henry
Thursday, Oct 27th

Grade 7 & 8 Immunizations
November 7th
Reminder
Please remember to return the signed Student Detail Verification reports to the school. We ask that you return the signed document even if there are no changes to the information we have on file. Thank you
Harrowsmith PS
harrowsmith.limestone.on.ca