The OMS Scoop
January 2021
The Student Newspaper of the O'Donnell Middle School
The January edition of the OMS Scoop includes student artwork, photos, jokes, student interviews, and articles about technology, DIY tips, and more. All of our student contributors are listed below their work, and our editors are listed at the bottom of the paper.
We hope you enjoy our digital school newspaper, the OMS Scoop!
Este boletim está disponível em vários idiomas.
This newsletter is available in many languages.
Selecionar traduzir e escolher entre uma ampla variedade de idiomas.

Select the "translate" button, and choose from a wide variety of languages.
Student Artwork Features
Take a look at this month's artwork. There are some wonderful outdoor winter photos. Below the photos some more student artwork can be viewed by clicking on the link. Enjoy.
OMS Jams Student Music
Illuminate: In the Making, by Gabrielle Paul & Arializ Michel-Gaines
Presented and above illustration by Cameron Schumacher .
Click the link below to hear the original musical composition as posted on Ms. Carvey's SoundCloud!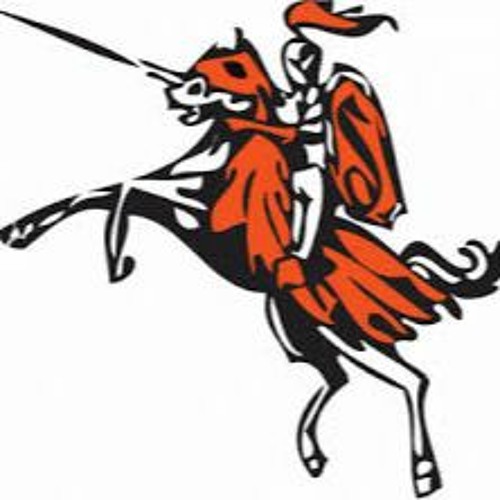 Jacqueline Carvey
Illuminate In The Making by Jacqueline Carvey
Student Feature
Kaylee Doherty, interviewed by Sylvia Colon
What grade are you in?
6th grade
What is your favorite sport?
Soccer to play
Hockey to watch
What is your favorite subject?
Social studies
How many siblings do you have?
Three, two sisters and my brother.
Do you have any pets?
Yes, a dog
What is your favorite color?
grey
What is your favorite food?
Tacos
What are your favorite shows to watch?
Glee and 7th heaven.
What is your favorite season of the year?
Winter is my favorite fall is my second favorite season.
Do you play an instrument?
I used to play saxophone.
What school did you attend before OMS?
Dawe Elementary school
Do you play video games? What is your favorite video game?
Sometimes I play Nintendo games lol. Just random ones.
What is your favorite restaurant?
Olive garden
What is your favorite book?
11 seconds by: Travis Roy
Comic Strip
Check out this month's student comic strip by Gabriel Carr.
Jokes of the Month
Q: How did the Snowman get to school on New Year's Day?
A: By icicle.
by Neissa Francois
An employee was getting to know her new coworkers when the topic of her previous job came up. "So, why did you leave?" asked one coworker. "It was something my boss said." the new hire replied. "Why? What was it?" the coworker asked. "You're fired."

by Taylor Evans
D.I.Y. (Do It Yourself) Public Speaking Tips
Do you need help with public speaking? Well here is your answer for that!
by Cameron Shumacher
Tip 1: If you're nervous about public speaking, focus on your breathing. Not only do you need to breathe to live but it helps calm you down and speak longer and louder.
Tip 2: Make eye contact,making eye contact helps people trust you, and if they trust you they are more likely to believe you
Tip 3: Preview, say, review. Repetition makes it easier to understand and remember. First in your speech you have to preview what you are going to say. Say it, now you have to, well, tell your speech! Review, now you have to remind people and go over the most important things you said.

Tip 4: PRACTICE this is the most important step, read it over, make it more understandable, say it to your family, friends, pets, toys, and anyone who will listen, to get feedback and/or hear how it sounds.

Speech Tips
by Lillian Belmore
We all know that feeling you get when you have to do a speech in front of more than 5 people, so I am going to teach you some tips and tricks so you're not so nervous and run off the stage.(Word of the Day-Nervous)
If you're nervous because you feel like multiple people are watching you, don't worry, just look at one person, it could be a family member, a friend, just look at them and you will feel a little less nervous. Trust me, IT WORKS!

If you write a speech and you think it is not good, it is ok, you might feel that way because you are nervous. If you feel this way, rewrite it a couple times if that makes you feel better, or ask a family member for their opinion and they can show how to make it better and you will feel a little less nervous.

Lastly, BELIEVE IN YOURSELF!! You will do great if you be confident and believe in yourself and if it does turn out bad, it is alright because you did your best and that is GREAT
I hope these tips and tricks help you with any of your future speeches, and remember, Believe in yourself and NEVER GIVE UP!!
Technology Review
by James Bettencourt
This month, specifically Monday the 25th, the gaming brand, Gamestop, reached an all time peak on the stock market with $158.89 dollars per share. Gamestop is one of the most popular places to buy games and consoles. One of the reasons for their success is because there are 3 new board members, Alan Attal, Ryan Cohen, and Jim Grube. Moreover, their shares in August were only $3.32. This is a major improvement compared to today's shares. Some investing experts think that Gamestop's quick rise could be another sign of "speculative mania" in what has suddenly become a frothy overall market."
The OMS Scoop
The student-run school newspaper of the Dr. Robert G. O'Donnell Middle School.
Student Editors
Danica Grant
Leila Moore
Taylor Evans
Davi Srey
Jayda Campbell
Leila Uchani
James Bettencourt
Staff Supervisors: Mrs. Nicole Murphy