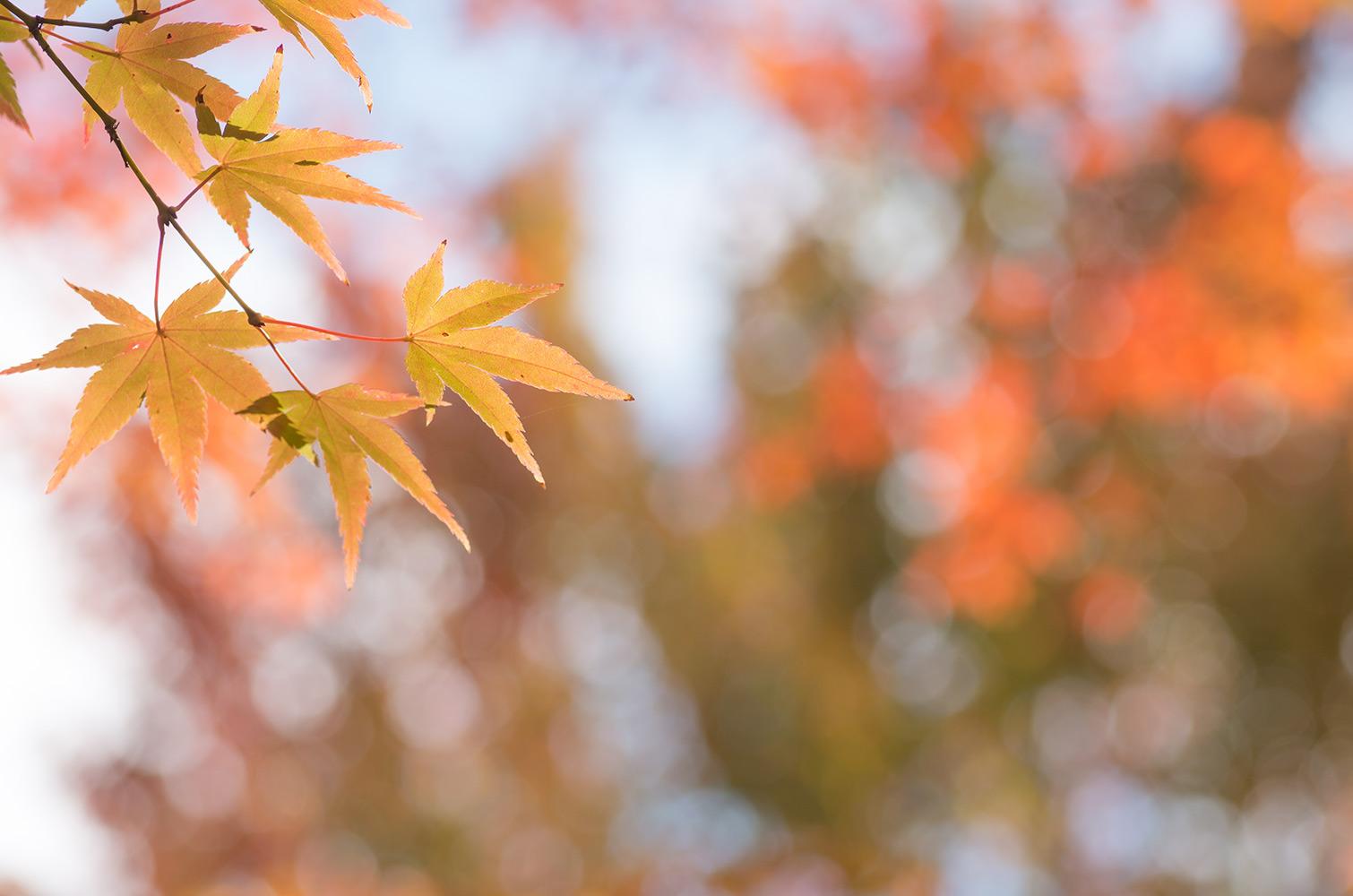 The Rock Creek Parent Reader
November 2023
Tuesday, Nov. 7th- Culver's Family Night from 4:00-8:00 PM
Saturday, Nov. 11th- Veteran's Day
Tuesday, Nov. 14th- Hands-On Family Event from 4:30-8:00 PM (Fourth Grade Fundraiser)
Friday, Nov. 17th- Spirit Day and Fall Squishy sold for $1.00
Nov. 20th-24th- NO SCHOOL: Thanksgiving Break
Tuesday, Dec. 5th- General PTO Meeting at 6:30 PM
Tuesday, Dec. 12th- Panda Express Family Day 10:00 AM- 10:00 PM

Friday, Dec. 15th- Spirit Day and Christmas Pop-It Keychain sold for $1.00
Tuesday, Dec. 19th- Christmas Around the World Family Night from 5:30-7:00 PM

Dec. 21st-January 3rd- Christmas Break
Wednesday, January 4, 2024- School Resumes
Click HERE for the 2023-2024 District Calendar

Rock Creek's amazing teacher go above and beyond for your students every day. Please take that extra step to recognize and nominate an outstanding teacher for the Twin Falls Education Foundation's Teacher of the Month Program.
Click the link HERE to nominate your teacher.
ROCK CREEK COUNSELING: Counsel. Educate. Advocate. Empower
Counselor Lessons: For the month of November counselor lessons will be on Recognizing Emotions and Managing Emotions.
How to Help a Highly Emotional Child Cope With Big Feelings
Updated on April 25, 2021
At any age, crying is a normal response to being overwhelmed by strong feelings, like anger, fear, stress, or even happiness. Some children, however, cry more than others. Those same children may get angry more often, feel frustrated faster, and get overly excited compared to their peers too.
The ability to regulate big emotions is largely dependent on age and development. Experiencing things more intensely is also sometimes just part of who someone is.
Big emotions can make life a little bit more difficult for these kids unless they learn how to engage in emotion regulation. While this is naturally learned over time, there are ways you can help your child cultivate emotional awareness and adopt healthy coping skills.
Teach Your Child About Emotions
It's important for your child to recognize and define how they are feeling.1 Start teaching them about emotions so they learn that things that may seem amorphous or overwhelming actually have a name.
Say, "You look sad right now," or "I can tell you are mad." Name your emotions too by saying, "I am sad that we can't go visit Grandma today," or "I'm surprised that those boys were being so mean today."
You can also strike up conversations about feelings by talking about characters in books or on TV shows. Every once in a while, ask questions such as, "How do you think this character feels?" With practice, your child's ability to label their emotions will improve.
Emotional awareness can help kids be mentally strong, even when they feel emotions deeply.
Building an Emotional Vocabulary
Separate Feelings vs. Behaviors
It's also important for children to learn how to express their emotions in a socially appropriate manner. Screaming loudly in the middle of the grocery store, whining, or throwing a temper tantrum at school, for example, isn't OK.
Tell children that they can feel any emotion they want—and it's OK to feel really angry or really scared. But, make it clear that they have choices in how they respond to those uncomfortable feelings.
While they have every right to be mad at someone, for example, that does not give them permission to hit them. Likewise, they can feel upset that the store is out of their favorite ice cream, but that doesn't mean it's OK to roll around on the floor crying and disrupting others.
Discipline behavior, but not emotions. Say, "You are going to time-out because you hit your brother," or "You are losing this toy for the rest of the day because you are screaming and it hurts my ears."
Discipline Your Child's Behavior, Not Their Emotions
Validate and Relate
Sometimes parents inadvertently minimize a child's feelings. Saying "Stop getting so upset. It's not a big deal" teaches your child that their feelings are wrong. Feelings are OK—even if you think they seem out of proportion.
Whether you think they're mad, sad, frustrated, embarrassed, or disappointed, put a name to it. Then, demonstrate you understand how they feel and be empathetic.
While saying "I know you are mad we aren't going to the park today" shows you understand they're angry, it may come across as a little harsh.
Instead say, "I know you are upset we aren't going to the park today. I get angry when I don't get to do things I want to do too." That extra element reinforces to your child that everyone feels those emotions sometimes, even if they aren't as often or as intense.
At the same time, help your child understand that emotions can be fleeting and the way they feel now won't last forever—or even necessarily more than a few minutes.
Realizing that their feelings, as well as tears, come and go can help a child stay a little bit calmer in the midst of an emotional moment.
Show Acceptance
It's normal to sometimes struggle with knowing how to respond to overly emotional kids. It's also normal to feel confused or overwhelmed by it all.
Though you may not understand why your child feels the way they do, it can help to give them acknowledgement that you understand they are working through some emotions—and that that is OK.
Kids need to learn to recognize, understand, and cope with what they are experiencing, and feeling "seen" and accepted can help tremendously.
Some may call overly emotional kids "wimps" or assume that their sensitivity can be fixed, which is not only potentially hurtful, but untrue. Crying, getting angry, and being frustrated are not bad things, nor are they signs of weakness.
Everyone has a different temperament and sensitivity is just part of your child's.2 Be sure your child knows that you accept them for who they are.
Teach Emotion Regulation
When it comes to emotion regulation, the ability to regulate big emotions is largely dependent on your child's age and development. Before a child reaches 24 months and sometimes even as old as 36 months, their ability to inhibit behavior is typically low.3
This doesn't mean you can't start teaching them how to manage their emotions, though. By the time they start preschool, many kids have the skills needed to begin learning how to regulate their emotions.3
Here are some helpful skills to teach your child so they can learn to manage their emotions:
Practice deep breathing. Teach your child how to breathe in slowly and quietly through their nose and then out through their mouth. (Try telling them to "smell a flower, then blow up a balloon" to master this.) You may do this with them a few times in a moment of upset, but encourage them to employ this on their own when needed.
Count to calm down. Teach your child to distract themself from upsetting thoughts by counting. Counting ceiling tiles, counting to 10, or counting down from 100 are just a few mental tasks that might reduce their distress.
Take a break. Allow your child to give themself a brief time-out or ask a teacher if they can step out of the classroom for a sip of water or a minute of privacy when they need to collect themself. Make it clear to your child that they can do this before they potentially get sent there for misbehavior. Then, they'll be in control of deciding when they're ready to come out.
Create a calm-down kit. Fill a box with items that help your child calm down (or cheer up). Coloring books and crayons, scratch-and-sniff stickers, pictures that your child enjoys, and soothing music are just a few things that can engage their senses and help them manage their emotions.
Problem-solve with your child. If your child's emotions are causing problems for them—maybe no one wants to play with them because they cry all the time, or they're unable to participate in physical education because they get angry if they lose—work together to address the problem. Ask them for their input on what strategies might help. They may develop some creative solutions with your support.
Identify mood boosters. Talk to your child about the things they like to do when they feel happy, like playing outside, reading a joke book, or singing their favorite songs. Write those things down and tell them those are their "mood boosters." When they're feeling bad, encourage them to engage in one of these to help them cope with their feelings.
7 Ways to Help a Child Cope With Anger
Avoid Reinforcing Outbursts
The way you respond to your child's emotions makes a big difference. Sometimes parents inadvertently encourage kids to have emotional outbursts. If you're working on helping your child regulate their emotions better, it's best to avoid:
Rewarding your child for calming down: If you offer your child a special treat every time they pull themself together, they may learn that bursting into tears or yelling at their sibling are good ways to get something they want.
Showering your child with attention: While it's important to offer comfort, make sure you don't overdo it. You don't want your child to learn that getting upset is the best strategy for attracting your attention.
Calming your child down constantly: It's helpful to offer reassurance, but it's also important to teach your child the skills they're going to need to calm themself down so they can handle their emotions when you're not there to step in and help.
Telling your child to stop crying: Telling your child to stop crying might make them more upset. And if they see you getting worked up over their tears, they may think they're doing something wrong—and that won't make it any easier to stop crying.
Announcing that your child is sensitive: If you warn every teacher, coach, or friend's parent that your child is sensitive, you may be sending a message that they can't handle themselves. While it's useful to offer some insight into your child's temperament, it's not a requirement. Only offer this information if you think it will provide some helpful insight or allow them to alter their approach when interacting with your child. Be sure you keep it positive by saying things like, "My child feels big emotions."
Challenging Your Child
You might decide there are times when it makes sense to spare your child from upsetting events. If you know a sad movie is being shown at a sleepover, for example, you might encourage your child to opt out if you know they'll struggle to pull themself together after watching it.
However, excusing your child from every tough challenge or all of the realities of life is counterproductive. For their own success and quality of life, your child needs some practice learning how to handle a variety of emotions in a variety of settings.
Maybe you are considering letting your child skip a school field day because you know they have trouble controlling their frustration and you worry they will have a meltdown if their team loses the kickball tournament. While that may be tempting, a situation like this is bound to happen more than once in life, and practice navigating it can be quite valuable.
Make sure you are giving them ample opportunities to manage their big feelings instead of sheltering them from all difficult scenarios. Follow your gut as to what feels right for your child.
When to Seek Professional Help
While emotional regulation learning begins in one's toddler years, research shows that it generally takes kids until they are 8 or 9 to really have significant control of it.4 So, it's very possible that even children who aren't normally overly emotional by nature may go through a period where it seems like the tears keep coming or they are experiencing angry outbursts a lot.
While it's unlikely that there's cause for concern, it's still worth checking in with your pediatrician to make sure there's not something fueling what you're observing (for example, an undiagnosed ear infection, another medical condition, or a psychological issue). This is especially important if your child is young and has a hard time communicating.
If your child has always been emotional, there's probably no cause for concern. But, if they suddenly seem to have more trouble managing emotions, talk to your pediatrician.
You should also seek professional help for your child if their emotions are causing problems in their everyday life.5 If they're crying so much during the school day that they can't concentrate in class or if they're struggling to maintain friendships because they can't control their anger, they may need some extra support.
Studies have demonstrated a connection between dysregulation and a variety of mental health issues as kids get older including everything from anxiety, depression, and substance abuse to suicide ideation, attention deficit hyperactivity disorder (ADHD), and aggression.6
Thankfully, researchers believe that interventions addressing self-regulatory behaviors may help kids make better progress.
Once a medical or psychological problem has been ruled out, you can take measures to help your child learn how to regulate their emotions at key times so it doesn't become an issue as they grow up. If you need help learning ways you can best do that for your child, speak with your child's care team.
A Word From Verywell
Try to remember that learning to manage one's emotions requires an awareness and skills that young children are still developing. Even then, for some kids, being overly emotional is just an in-born characteristic.
A little extra support, direction, and patience from you may be all they need to learn how to handle their emotions in appropriate ways. The process can be overwhelming at times, but the work you put into it can benefit your child for a lifetime.
Keep in mind that there can be a significant plus side to this, too: Kids with big emotions usually feel all emotions intensely. This means that while your overly emotional child may feel extreme anger, they may also be very empathetic or a passionate leader. While they may feel frustration at a level 10, they may feel happiness and excitement at that level too.
By Amy Morin, LCSW
Amy Morin, LCSW, is the Editor-in-Chief of Verywell Mind. She's also a psychotherapist, an international bestselling author of books on mental strength and host of The Verywell Mind Podcast. She delivered one of the most popular TEDx talks of all time.
Community Supports:
Need Help? Idaho Lives Project Website http://www.idaholives.org Idaho Suicide Prevention Program (208) 258-6990 Idaho Crisis and Suicide Hotline 988
Food Bank: we partner with Robert Stuart and Harrison Elementary. Community food bank information and resources are available.
Hygiene Kits: comes with a towel, soap, deodorant, shampoo, tooth brush, etc.
Backpacks and School Supplies: Our school was gifted backpacks full of school supplies. If your child needs either of these items they are available for all students.
Please contact your child's teacher or Mrs. Alexander if you have any of these needs. We are here to support you and your children. Please contact Mrs. Alexander (school counselor) if you have any questions. alexanderda@tfsd.org or (208)-732-7565 ext. 5703
Thanksgiving and Christmas: Holiday Assistance Program State of Idaho National Guard: Thanksgiving and Christmas assistance applications
Get Free Toys In Twin Falls County, ID
Salvation Army offers the Angel Tree program to families in need living in Twin Falls. These families create a wish list of items they want so sponsors and volunteers can buy and deliver the items before Christmas morning. In addition, their food pantry offers free bags of groceries and Christmas dinner boxes filled with ham or turkey and all the holiday fixings. More over, they have a soup kitchen that serves hot meals daily and special hot holiday meals on Easter, Thanksgiving, and Christmas. To take part in their services, applicants must have at least one child aged newborn to 12 years old living in the home, have social security cards for all adults in the home, have documentation showing proof of current address in their service area, have a birth certificate for all children aged 17 years old and younger, and have proof of income and household expenses to verify income eligibility.
Toys For Tots sets up donation boxes and has annual toy drives to collect toys for less fortunate children living in Twin Falls. Parents register their children aged newborn to 14 years old and toys get delivered one week before Christmas. To take part in their services, families must register each child for the program using the request toys link on their website. In addition, parents must have a valid form of identification, have birth certificates for each child in the home, have social security cards for all adults in the residence, have documentation showing proof of current address in their service area, and show proof of income and household expenses to verify income eligibility.
Twin Falls First United Methodist offers the Warm Up Twin Falls program to provide less fortunate children with coats, hats, mittens, and gloves during the holiday season. All clothing items get donated to the church by community members, members of the church, and local charities and items are in new or gently used condition. Each item gets put outside in front of the church and they're available to anyone in need.
Twin Falls Reformed Church invites all low-income families who are struggling during the holiday season to fill out a Christmas assistance application. Once approved for assistance, the church will support each family by providing them with the resources they need to buy toys, clothing, food, and more for their family.
Get Free Food In Twin Falls County, ID
Episcopal Church Of The Ascension offers the Neighbors In Need program that's designed to help community members fulfill their basic needs. They offer a food pantry that stores food boxes distributed to families in need of emergency food assistance. In addition, they receive cash donations from community members and charities that allow them to help community members pay for rent, utilities, and other emergency situations.
Safe Harbor offers the Feed Twin Falls Program to all families in need living in Twin Falls who's in need of food. With this program, they collect food and distribute them to community members several times throughout each year. This program provides community members with perishable and non-perishable food to feed their entire family for one month.
Thank you for helping us feed the staff last week during conferences! It was all amazing and the staff really appreciated it.
After Thanksgiving break, look for the staff giving tree in the office. There will be tags with teacher and staff names & a gift idea. Tis' the season to be giving!
Volunteers- With the holiday season right around the corner, classrooms will likely be bringing in more volunteers (save some candy for me from your Halloween party!). If you want to have parents volunteer in your classroom, make sure they fill out the volunteer application so that the district office can complete a background check. CLICK HERE to go to the background check form.
Parents on Patrol- Do you have some spare time and want to volunteer to help out at Rock Creek? Please complete a background check through the school district and sign up for Parents on Patrol (P.O.P) to help out on the playground and interact with students. Click HERE now to sign up.

Vertical Teaming- Do you have a cool job or a fun skill or hobby you'd like to introduce to students? Follow the link to volunteer during Rock Creek's Vertical Teaming days. Click HERE
Spirit Wear- Ordering is now open yearlong. You can choose to deliver to your home or pick up in store. Click HERE to order.
School Hours

Monday: 8:00AM to 2:00PM
Tuesday - Friday: 8:00AM to 3:00PM
Breakfast opens at 7:35 AM daily and supervision on the playground begins at 7:35 AM.
The safety of our students is very important to us, please do not drop students off at school before 7:35 AM and be timely picking them up at the end of the day.
Attendance Matters

Studies show that students who miss even a few days of school each month are at far greater risk of academic failure and dropout than students who attend regularly.

We have set a goal that every student in our school attends regularly (has nine or fewer absences in a year). Please send your child to school every day unless he/she has a contagious illness or is running a fever. Please see the attachment below titled "How Sick Is Too Sick" when deciding to keep a student home.
What do I need to do if my child is not feeling well
1) Notify child's teachers prior to the school day beginning
2) If your child saw a doctor for illness, please provide doctor's note when student returns
*Students with chronic absences (students who miss 10% or more days school is in session) will receive attendance letters and communication from the Assistant Principal, Ms. Snyder

Possible recommendation to truancy court can take place for chronic absences, especially those that are not verified.
Click HERE for How Sick is Too Sick to come to school.
Drop Off & Pick Up Procedures
When dropping off and picking up your student, please pull as far forward as possible each day. This helps keep the flow of traffic moving. Always use the crosswalk for safety and to help us set a great example for our students. Never allow your student to get out of the car in the left lane. The side parking lot and drop off/pick up lanes is for buses only. Do not use this area to drop off your child. Please be kind and courteous to others. Don't park in handicapped spots if you don't meet the requirements. This takes away those spots from others who truly need them. We greatly appreciate your help in this!
Parents are not allowed past the gate. You are more than welcome to stay behind the fence and observe until students are brought inside, but please do not go onto the playground. Thank you for your cooperation.

If you have any questions, please contact administration.
School Breakfast and Lunch
Lunch is not free to all students at Rock Creek. If you have any questions about payment or completing the application for free or reduced lunch, call the lunchroom 208-733-8642. We encourage you to complete the form as soon as possible because there is not back payment once you qualify for free and reduced lunch. You can also pay lunch balances online or at the office.
Pay lunch balances online by clicking HERE. If you need your student's ID number, please call the office and we would be happy to provide that to you.
Lunch account balances add up quickly. It's important to keep up on payments to avoid a large bill at the end of the school year.
Breakfast Prices: $1.55 students
Lunch Prices: $2.90 students
45¢ extra milk
Follow the link to complete the free and reduced meal application:
https://www.tfsd.org/departments/federal-programs/food/
Rock Creek's Student Handbook
To make things easier for parents and students alike, our student handbook will keep you informed and answer most of your questions about Rock Creek Elementary. Please follow the link below to read the student handbook carefully. Watch for letters coming home to sign and return verifying that you and your student(s) have read the handbook and understand our school policies.